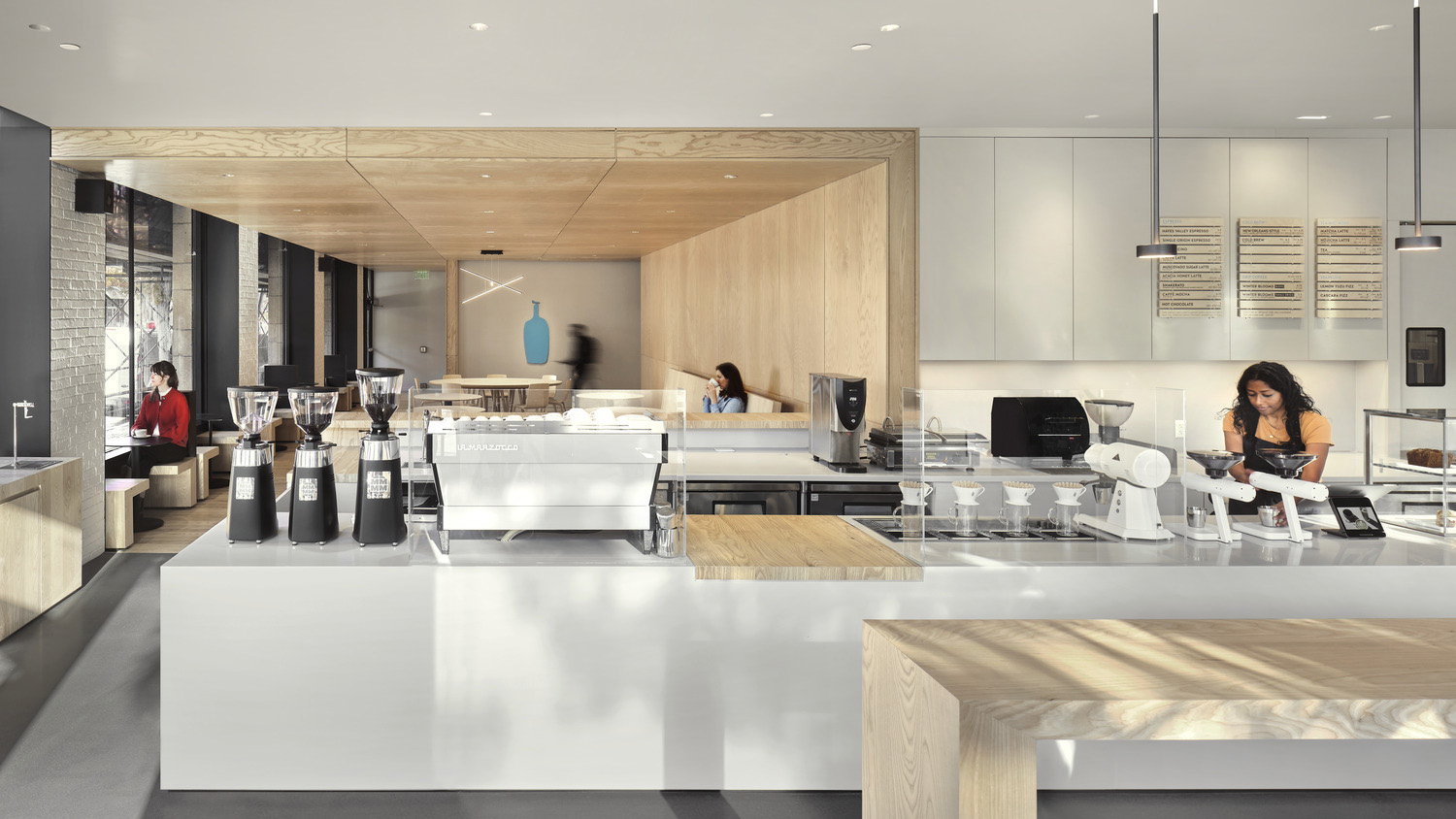 Blue Bottle Cafés
Multiple U.S. Locations
Blue Bottle cafés celebrate the art and performance of coffee making, with uncluttered, thoughtfully detailed interiors that provide a refined and welcoming experience.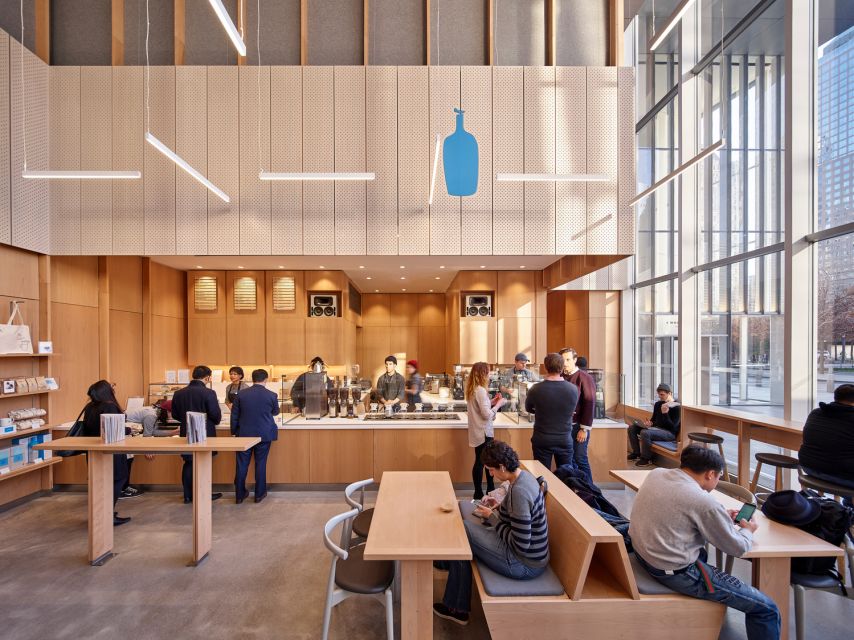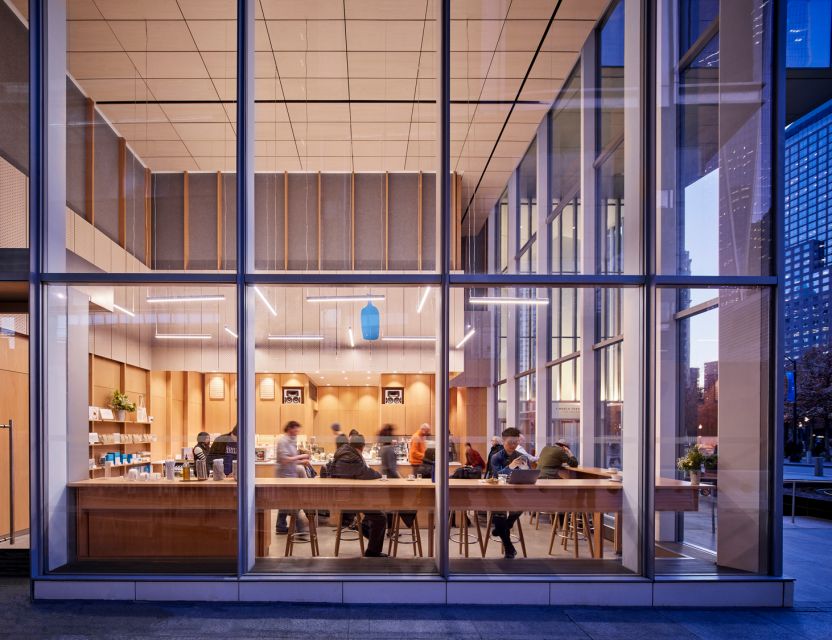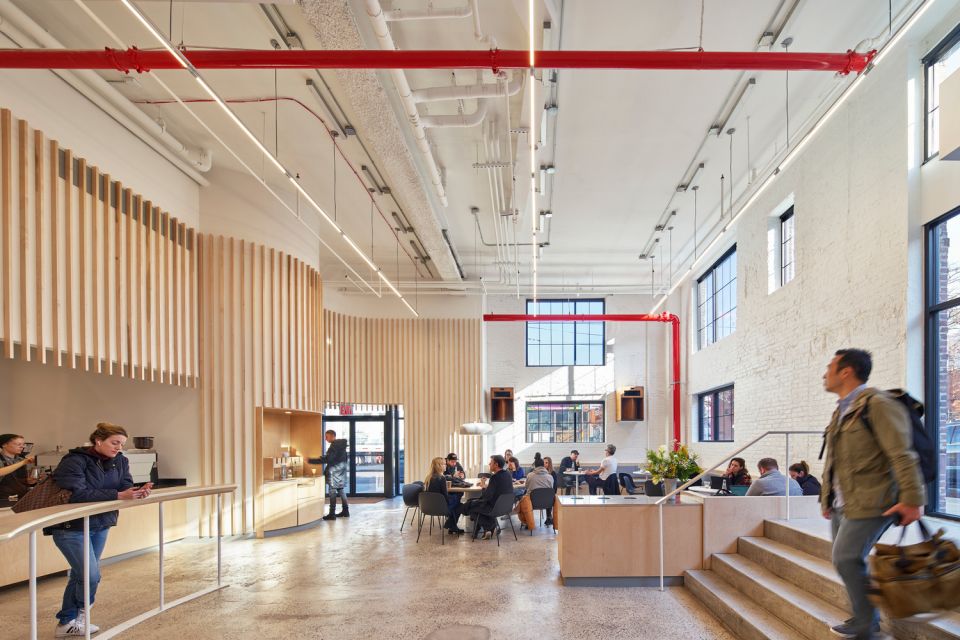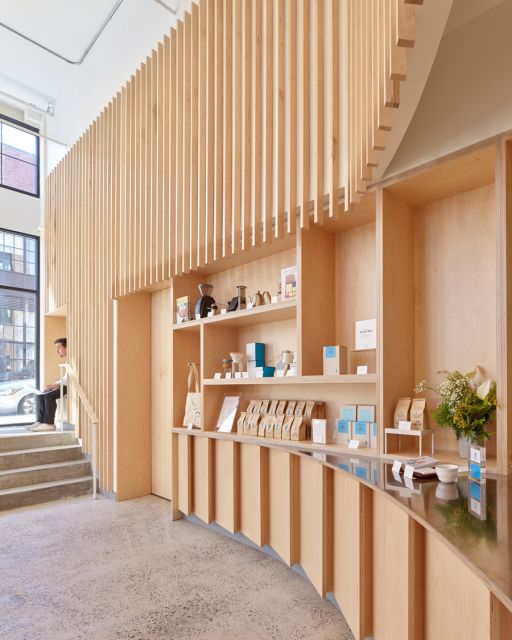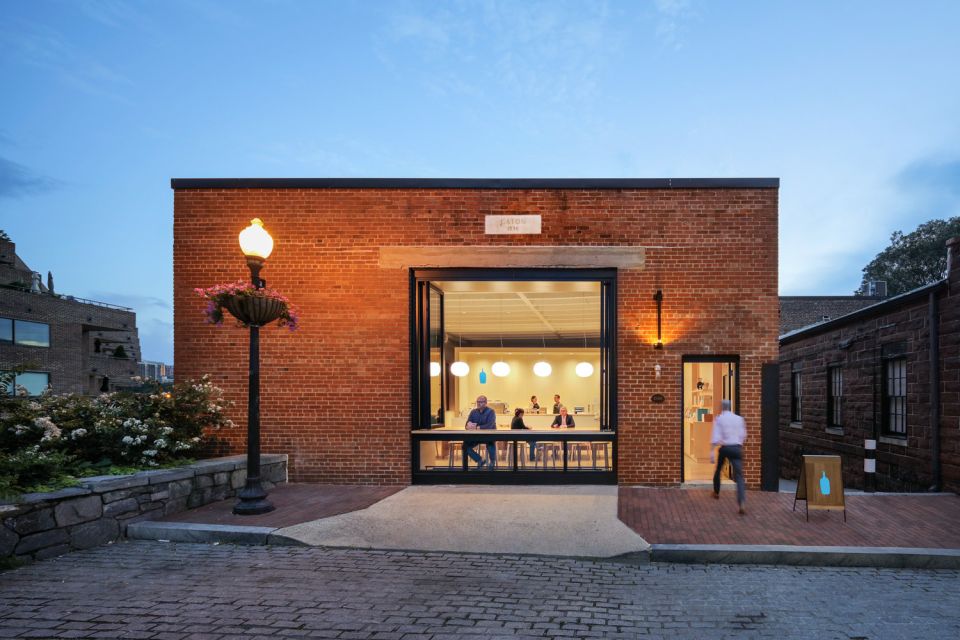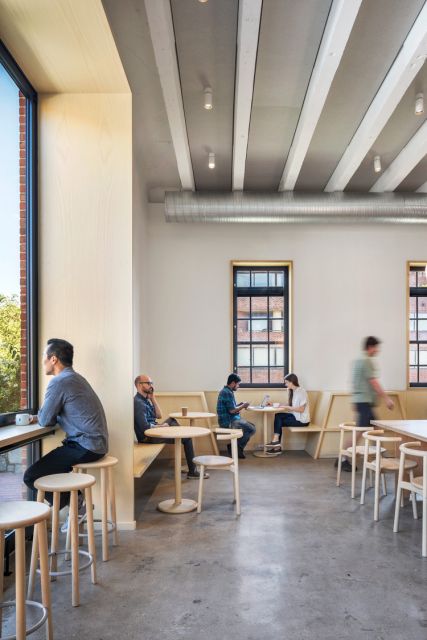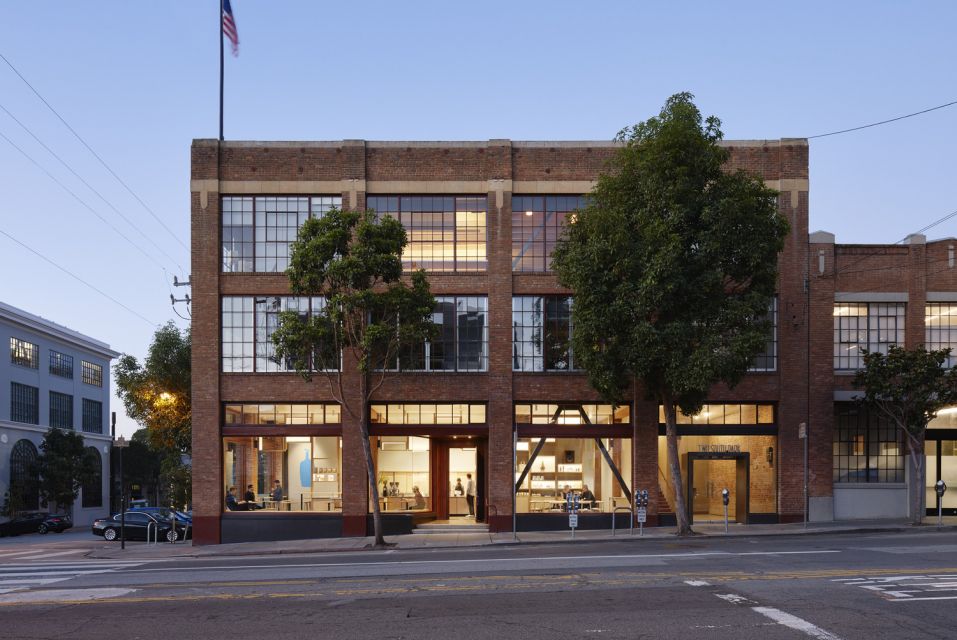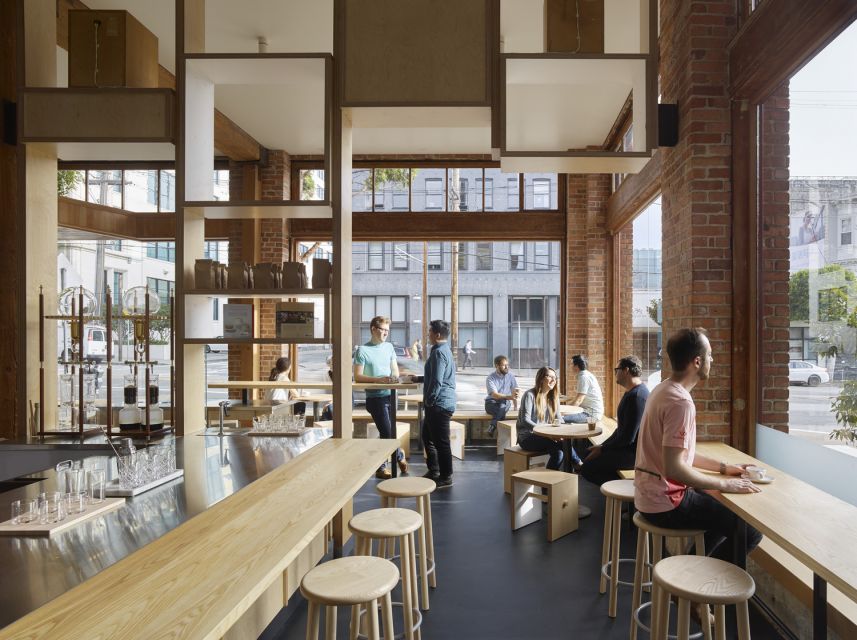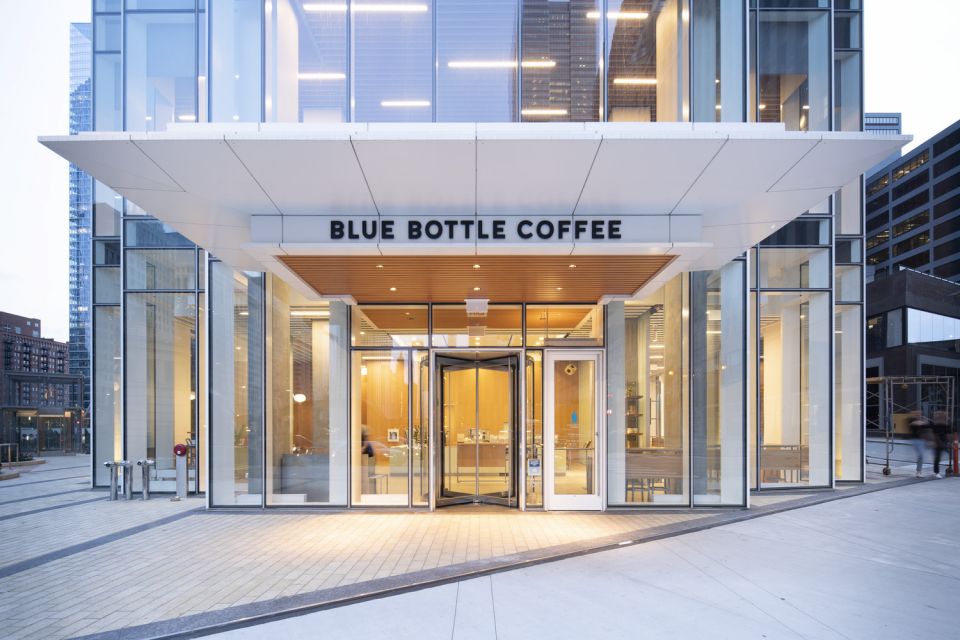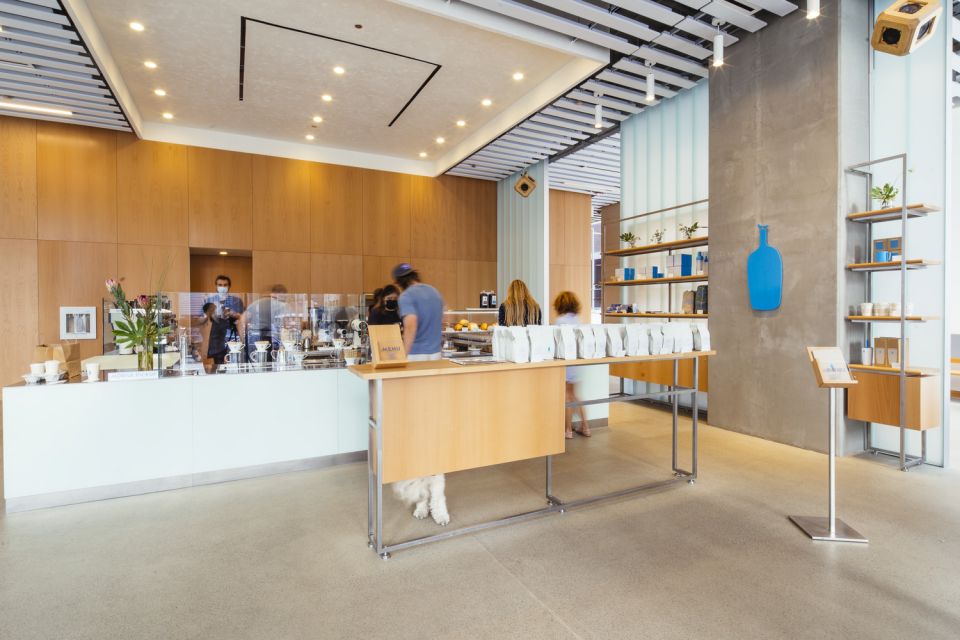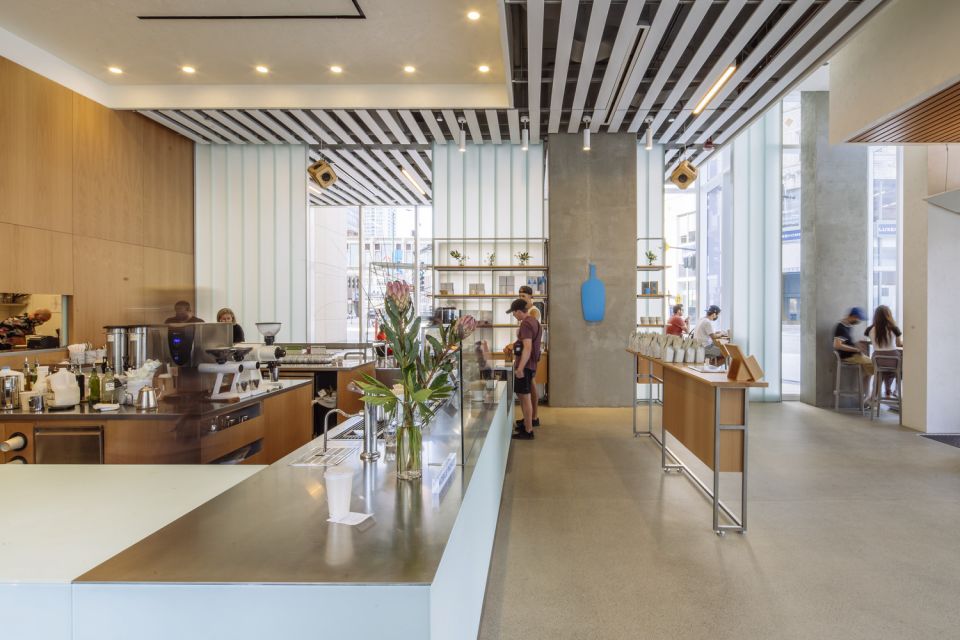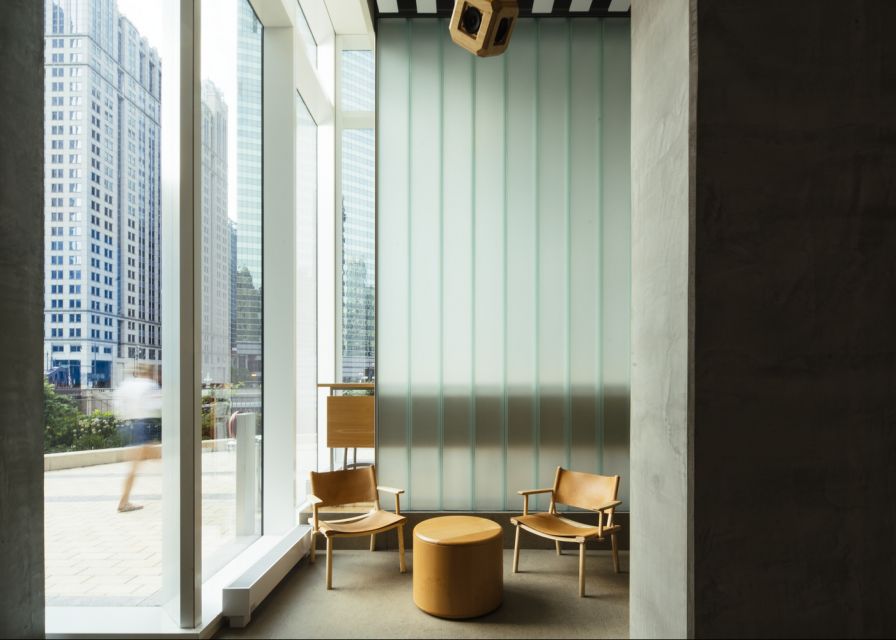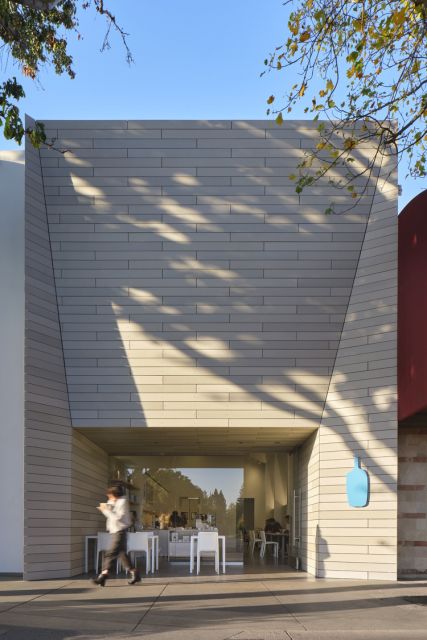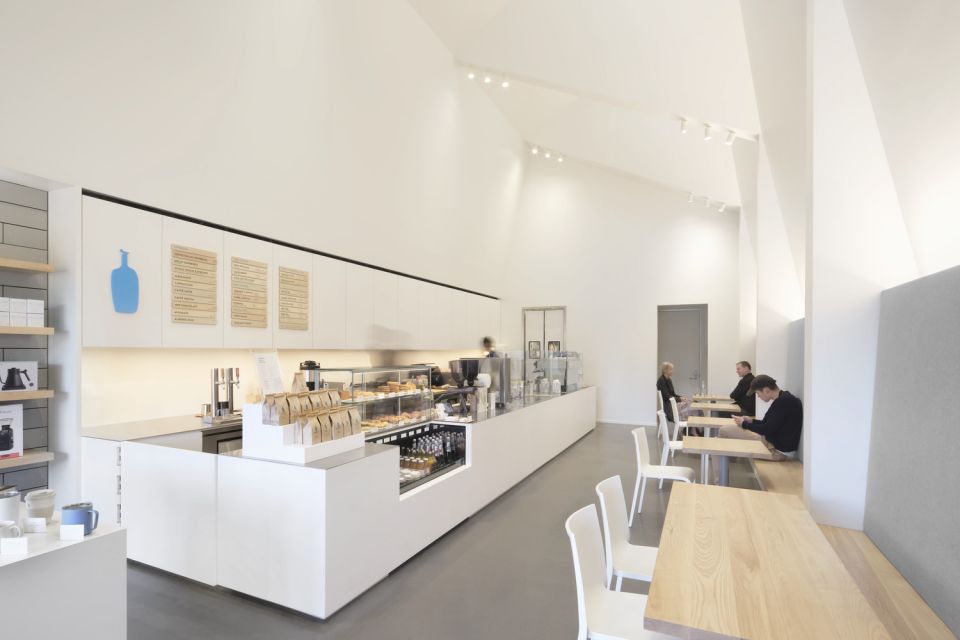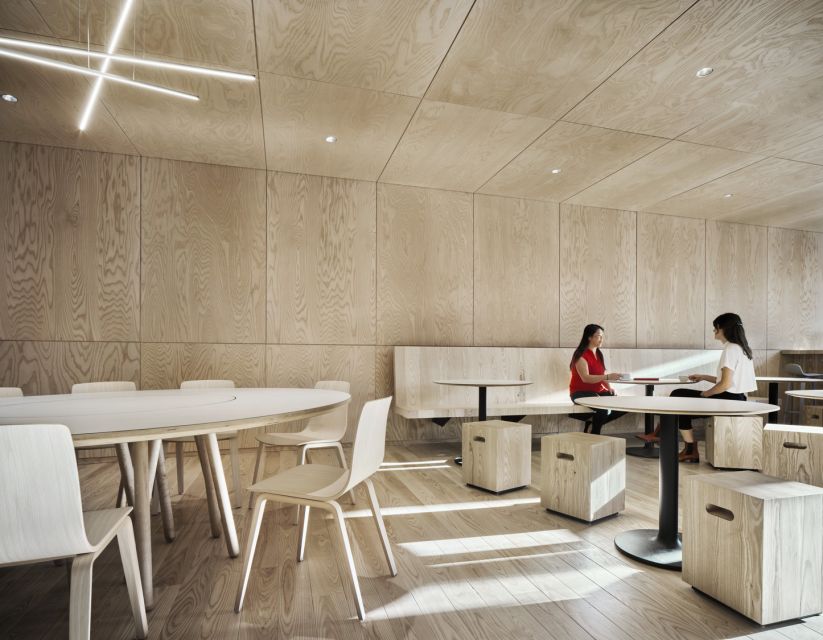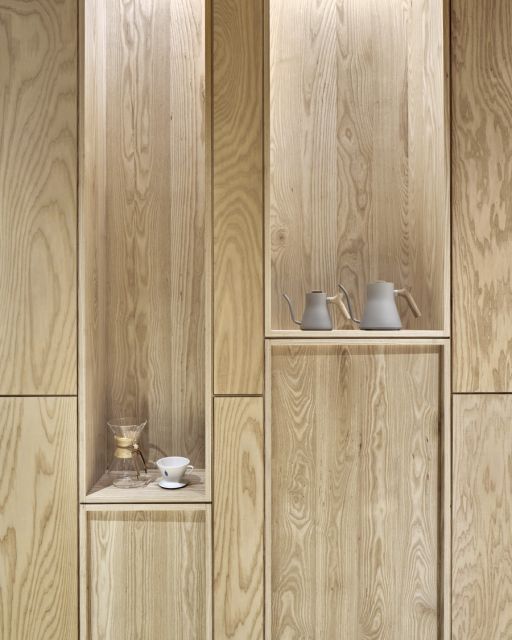 Founded in 2002 by James Freeman in Oakland, California, Blue Bottle Coffee has opened cafés across the United States, Japan, South Korea, and China. When Blue Bottle was ready to launch an expansion of its U.S. operations, in 2016, they engaged our practice to apply a more rigorous approach to their design process. Our collaboration with Blue Bottle in cities around the country has resulted in continuous refinement of the company's guiding design principles of simplicity, engagement with coffee making, and listening to the surroundings of each location as a means of expressing the individuality of each café.
Blue Bottle cafés evoke a sense of place through the dialogue between existing context and thoughtful material selection and use. Key design features like wood slat walls, detailed millwork, and custom wood panels, doors, and seating vary to complement each location and café size. At Blue Bottle's Williamsburg, Brooklyn café, located in a lofty ground floor space in the brick-clad Lewis Steel building, we introduced a curved series of vertical wood slats to organize café functions and provide an intuitive customer experience from entry to ordering and pick-up. Working with the exposed brick and raw timber columns of a former warehouse in San Francisco's South Park neighborhood, we created a series of plywood boxes that serves as a unifying gesture while also providing a place to display merchandise and coffee-making equipment.
Lightness and transparency are consistent characteristics in each café, reinforcing the notion that the focus of the guest experience should remain on the act of making and enjoying a delicious cup of coffee. Working within a deep, narrow, and unusually tall space at Stanford Shopping Center in Palo Alto, we created a series of sculptural, vaulted skylights to emphasize the verticality of the space and bring daylight deep into the interior. Natural light and a muted material palette create a sense of openness within what was formerly been a generic retail space. At Blue Bottle's largest US café to date, which opened in Chicago in mid-2021, a mix of opaque and clear glass modulate natural light and views for staff and patrons as well as define distinct spaces for queueing and ordering, and seating.