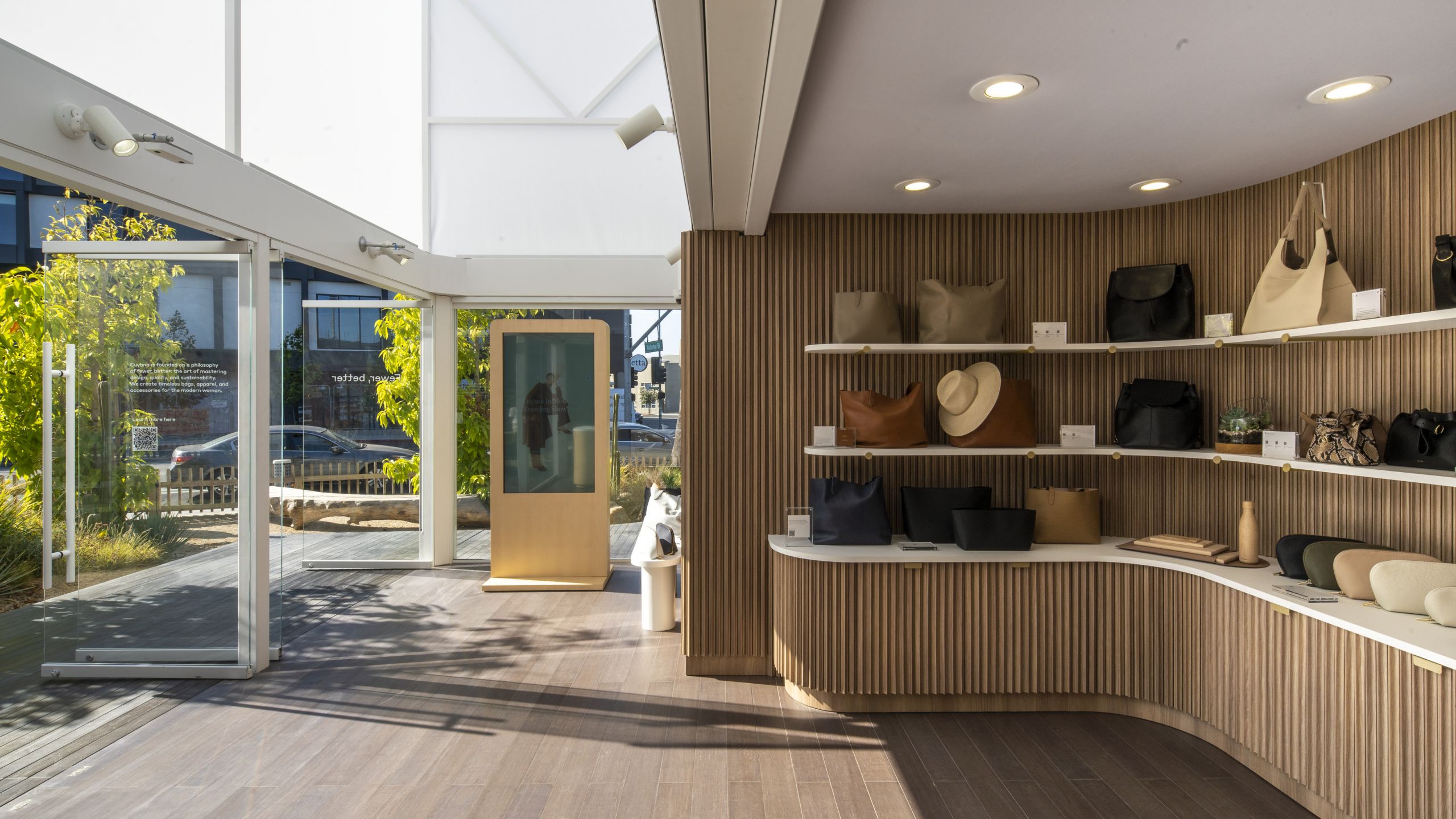 Cuyana in Motion
Multiple California Locations
The first application of the Toyota Agile Space (TAS) concept creates a mobile retail presence for San Francisco-based fashion company Cuyana.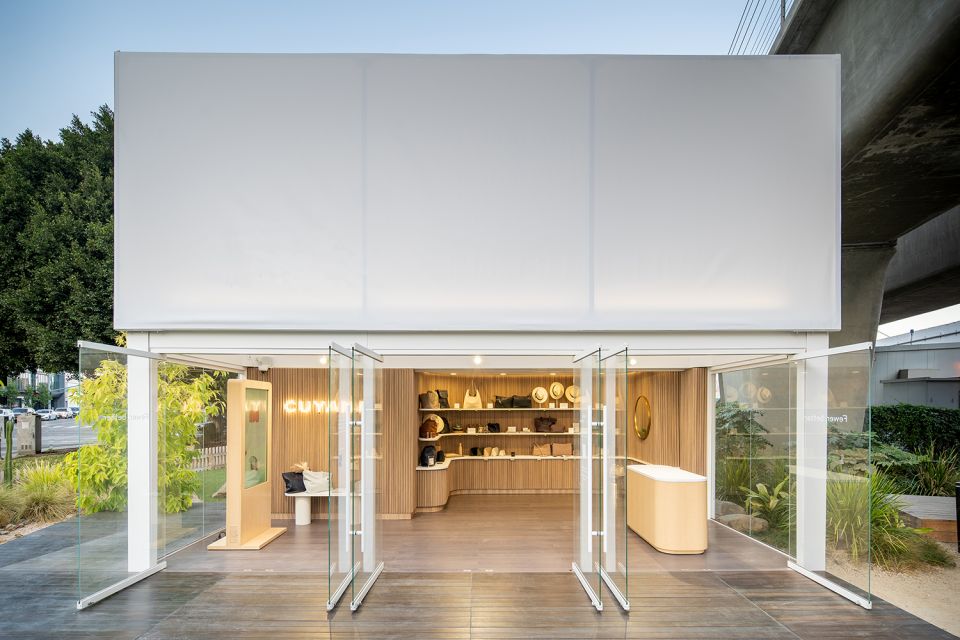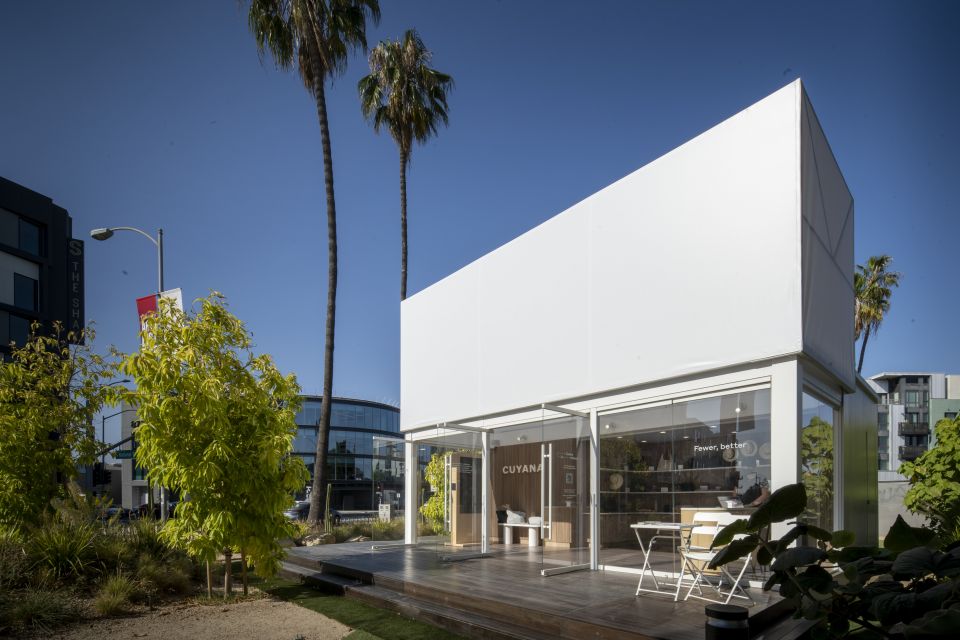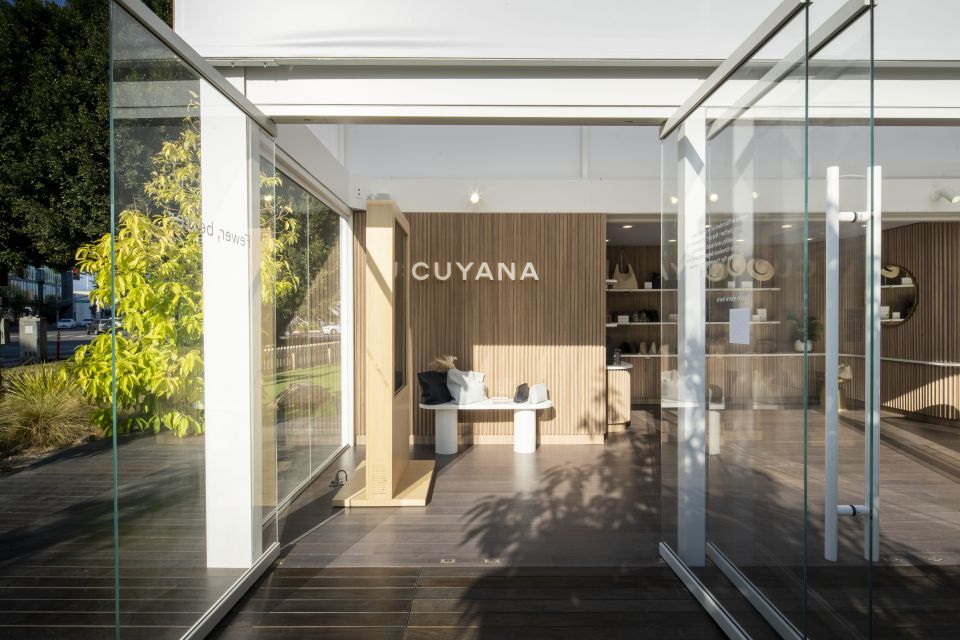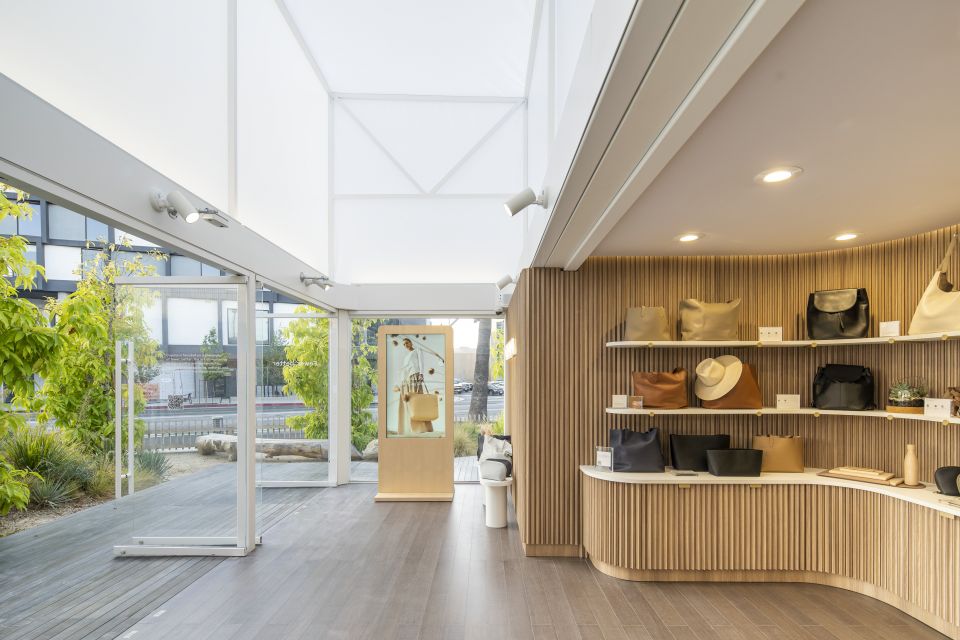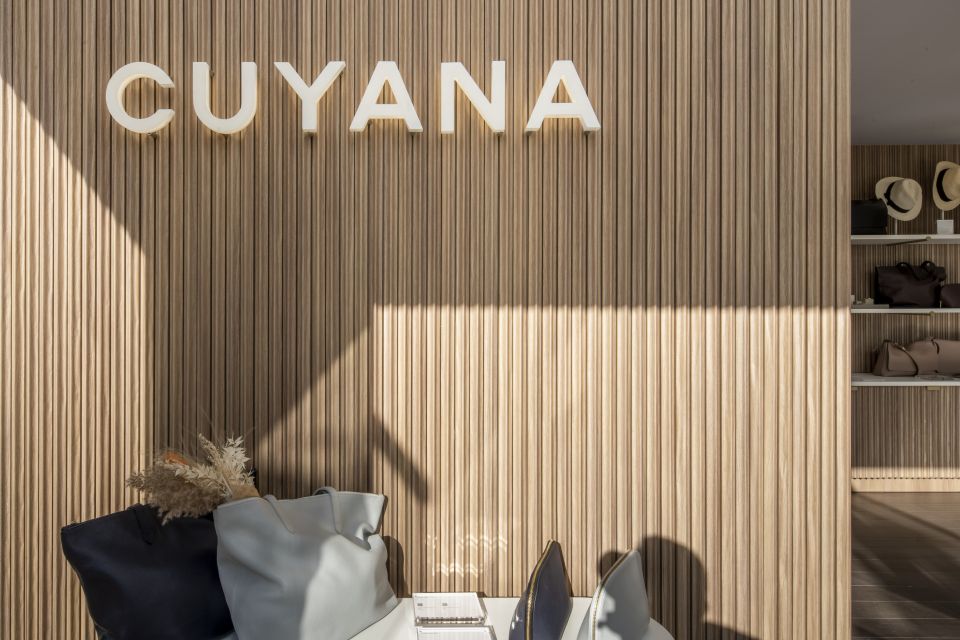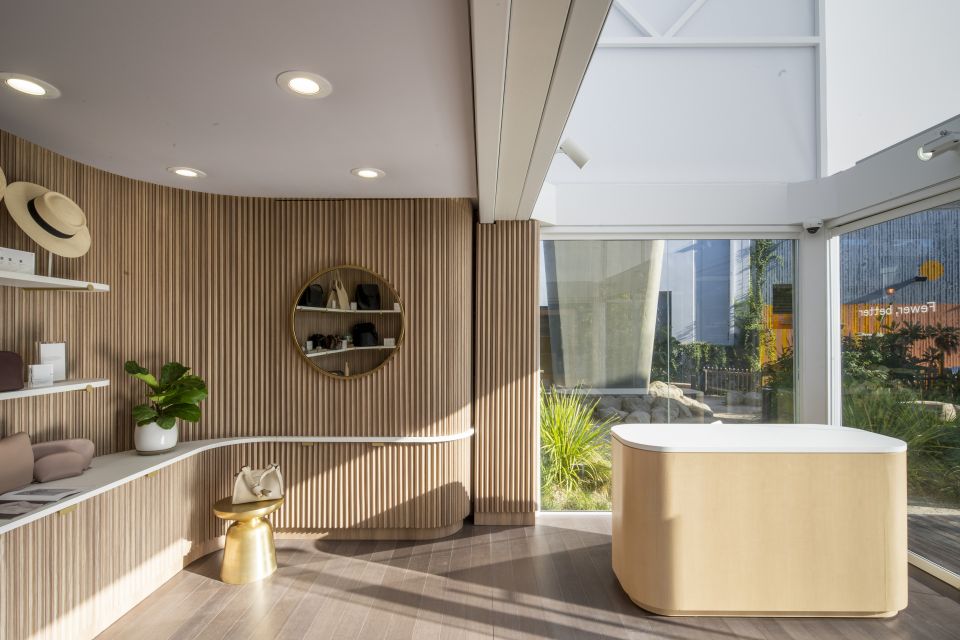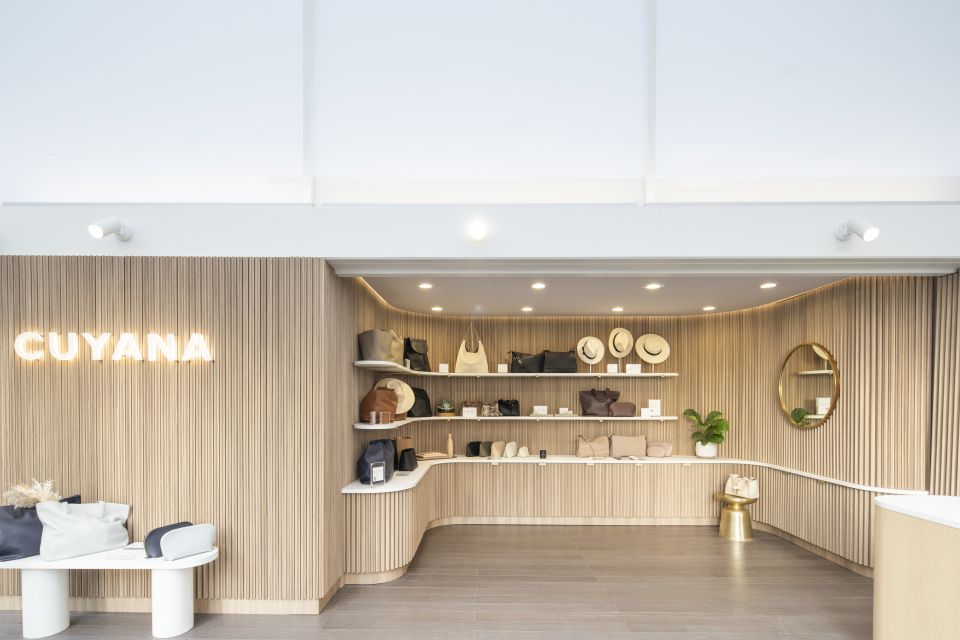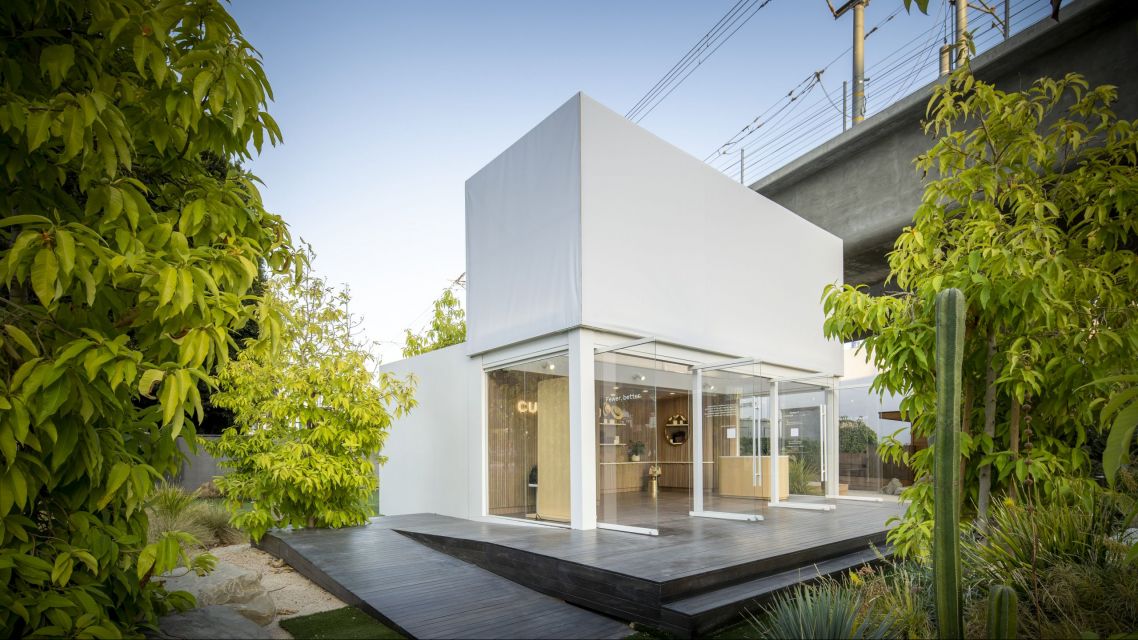 The Toyota Agile Space concept rethinks the use and provisioning of underutilized real estate through a variety of applications. Beginning with Cuyana, the flexible retail concept empowers the brand to test new markets using a reconfigurable, easily movable framework. Designed to occupy a compact footprint, the design provides a high-fidelity environment to showcase curated products while connecting seamlessly to an omnichannel experience. The concept piloted a series of Southern California locations in its first application, including its first appearance, at Platform in Culver City.
The concept's "lantern hub" welcomes visitors under a translucent fabric scrim, telescoping upward during operation to create a striking presence from a distance and a sense of volume and openness upon entry. Natural light floods the interior during the day, while a soft glow emanates from the space at night. The lantern hub lowers easily to a compact form for transportation.
Thoughtful detailing and materials that reflect Cuyana's "fewer, better" philosophy and commitment to the art of design, quality, and sustainability. Renewable bamboo flooring, salvaged oak-inspired wall surfaces detailed in a fluted profile, and brass accents create an organic and refined interior. Crisp white counter tops complete the palette, providing a neutral backdrop to Cuyana's products.