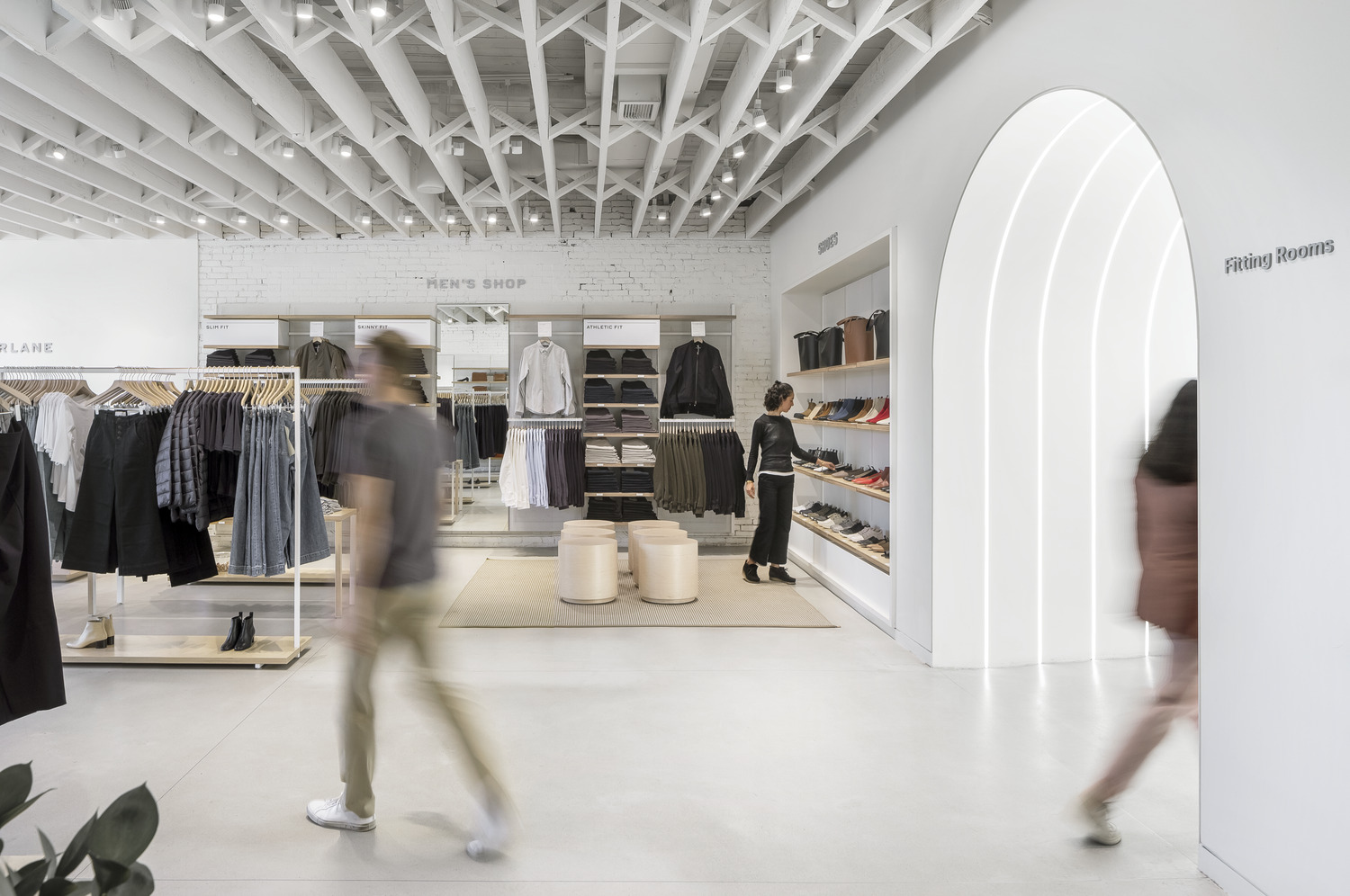 Everlane Stores
Multiple U.S. Locations
Everlane's retail stores reflect the company's commitment to quality, transparency and crisp, clean design, allowing products to take center stage in a serene and thoughtfully crafted environment.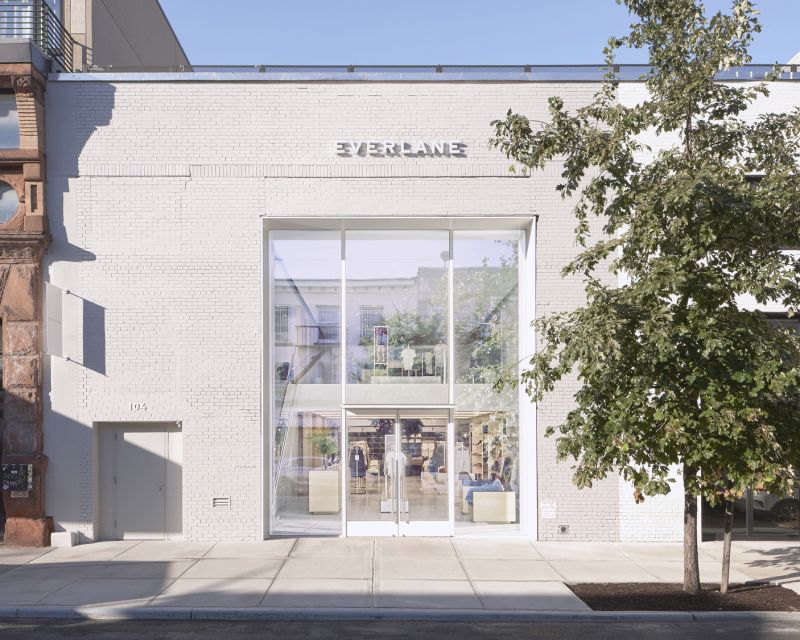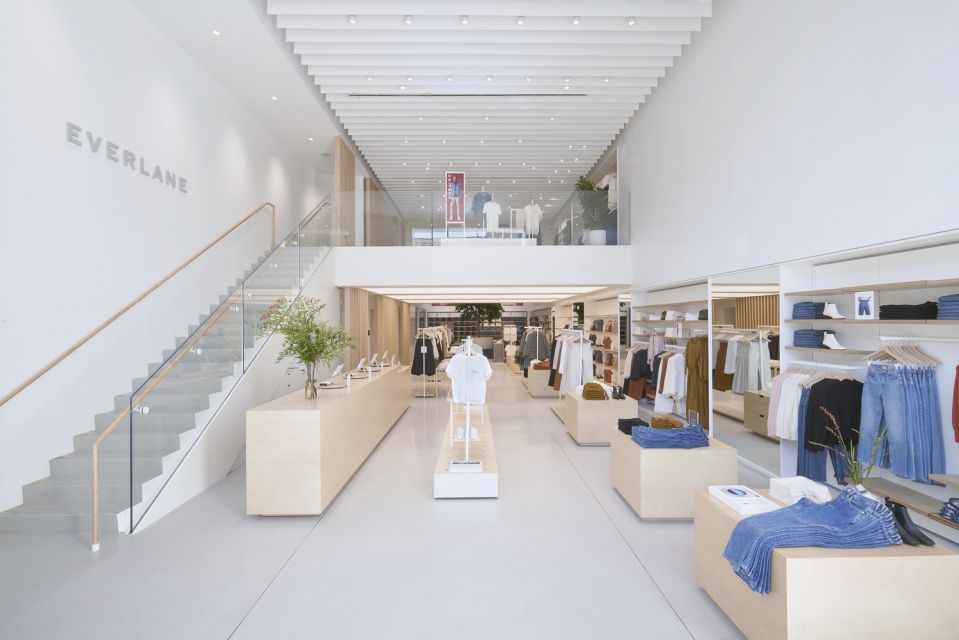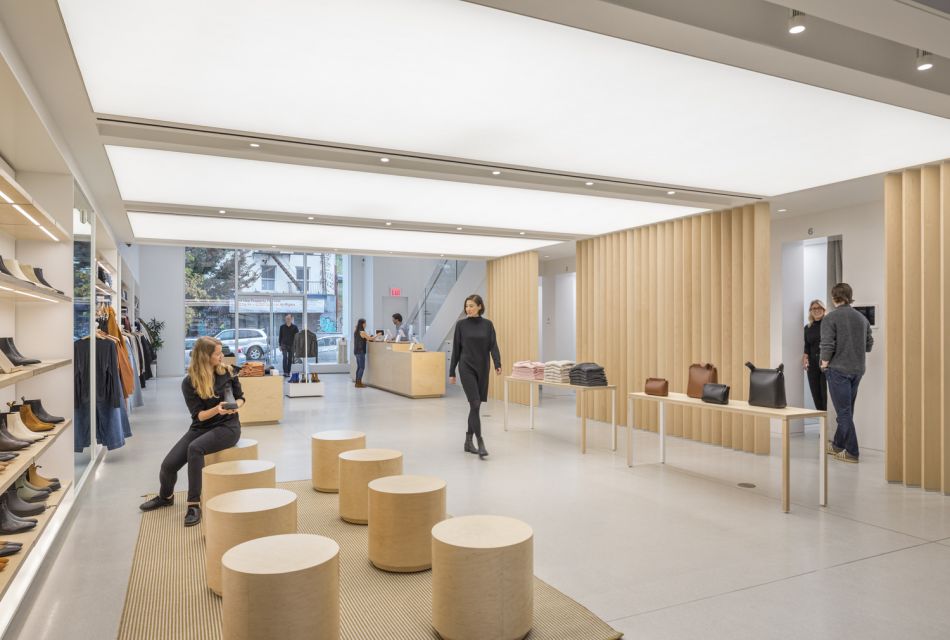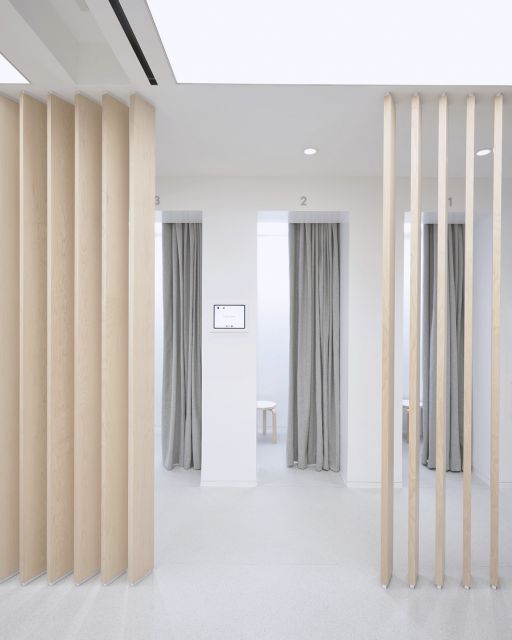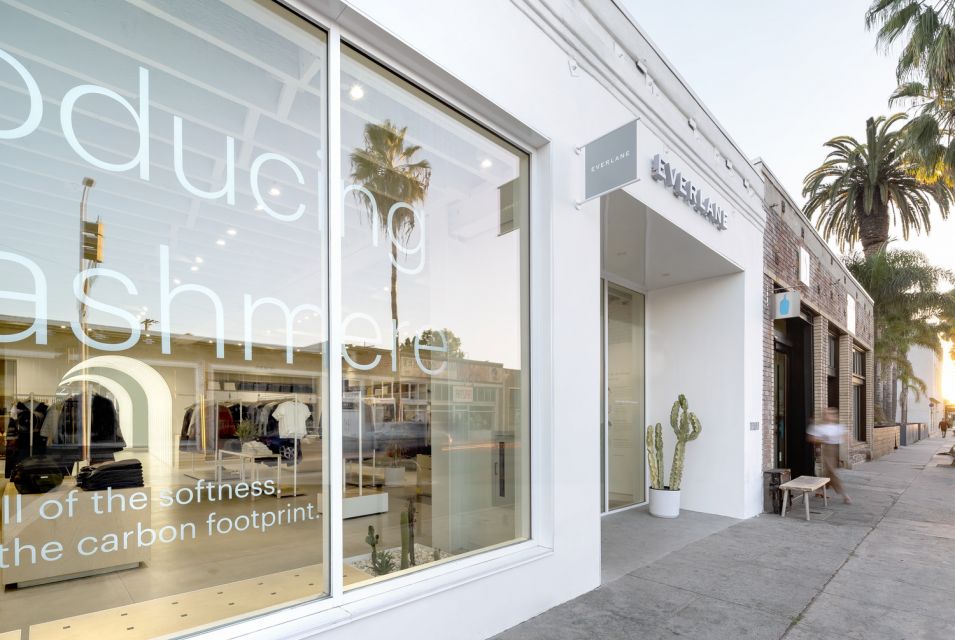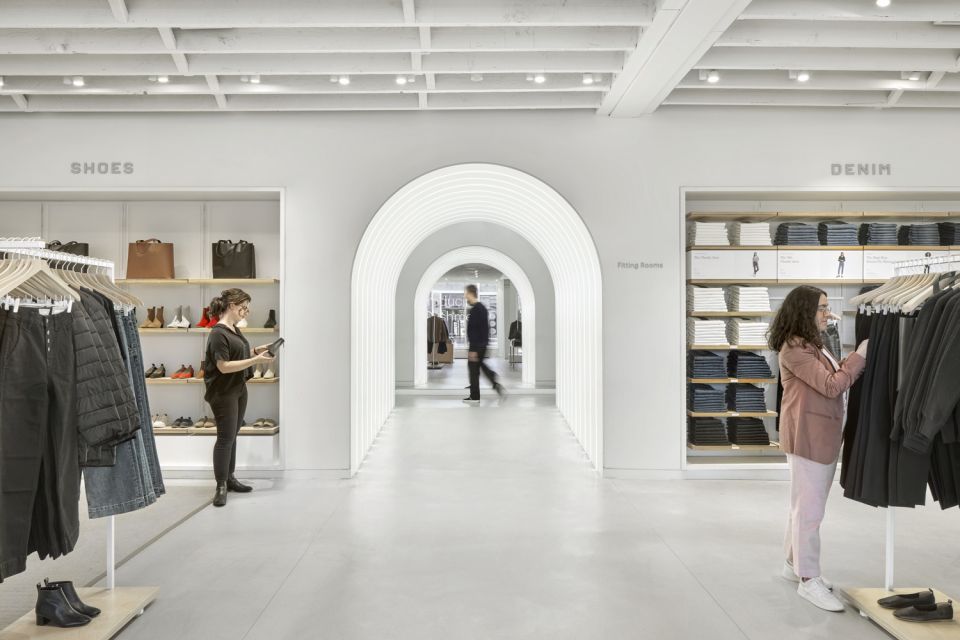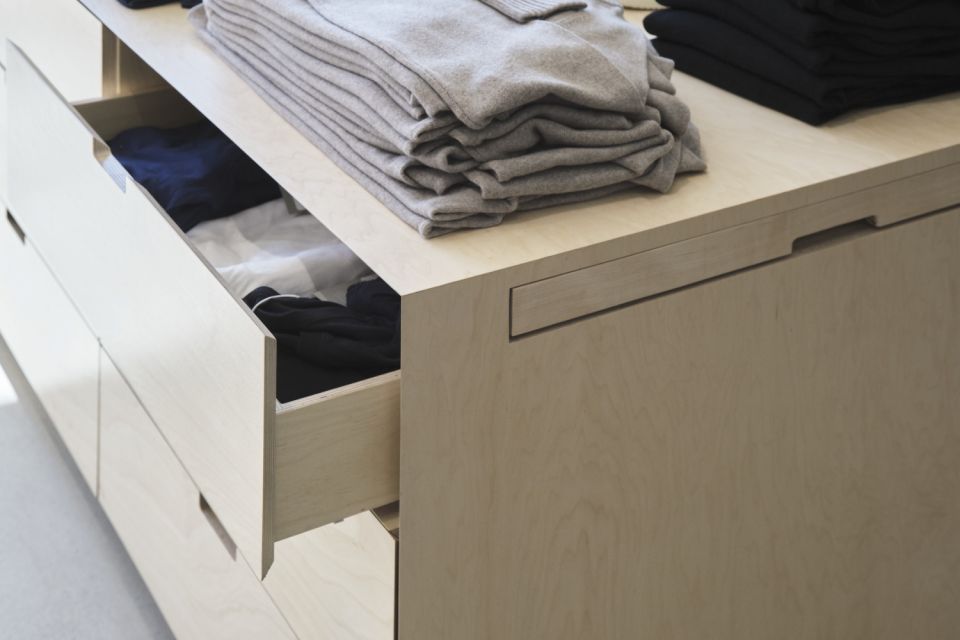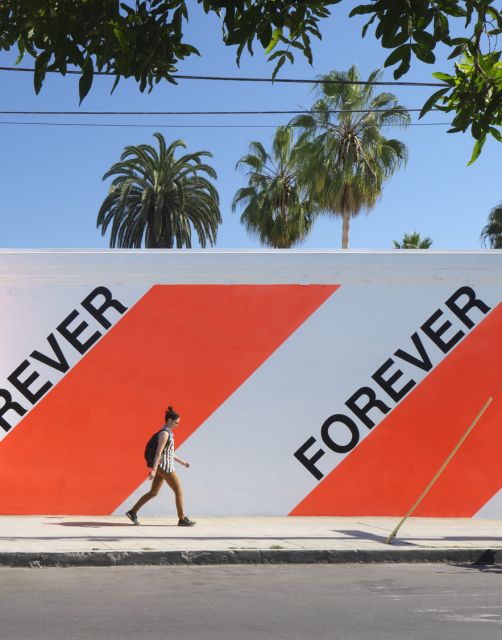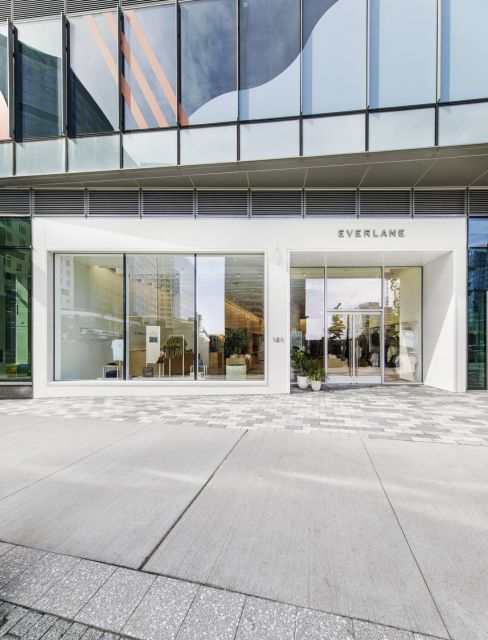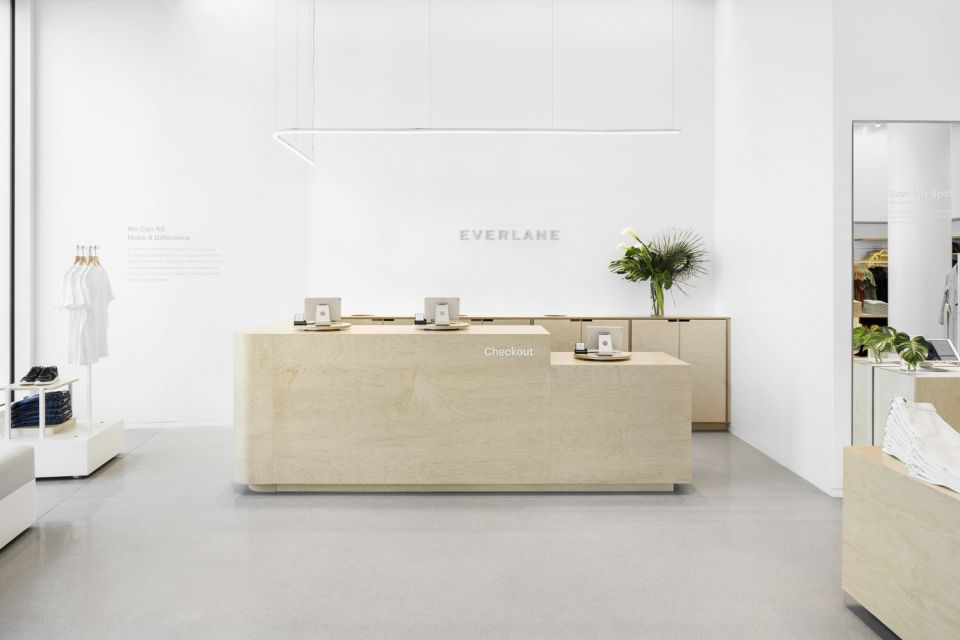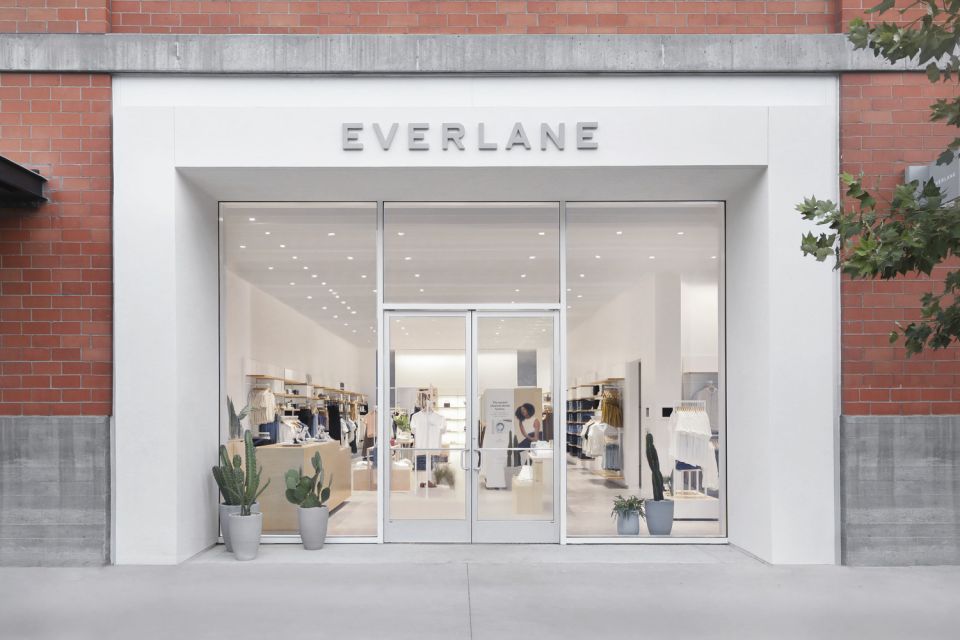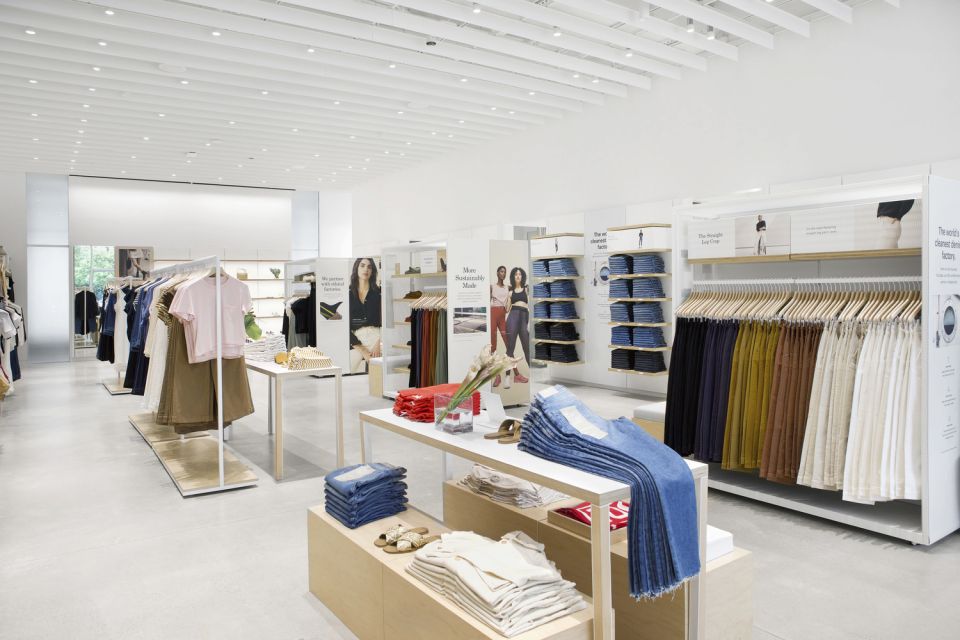 Everlane has earned a loyal customer base through its commitment to "radical transparency" in the creation of celebrated apparel, shoes and accessories. We worked with Everlane to translate this philosophy into its first retail environments – a collaboration that included stores in Brooklyn, Los Angeles, Palo Alto, Boston, and Austin.
A carefully considered visitor journey guided the design of each store, from street presence to space planning and detailing. At Everlane's Brooklyn location, in the heart of Williamsburg, a double-height expanse of glass provides abundant natural light and views into the first floor and mezzanine. Other locations, like stores in Boston's Seaport neighborhood and Palo Alto's Stanford Shopping Center, employ a soft, muted armature of clean lines to establish an alluring presence and contrast to surrounding context.
Store interiors allow Everlane's products to take center stage against a backdrop of natural light, soft white finishes, terrazzo flooring and thoughtfully integrated lighting. Display shelving, detailed in maple, provides the ideal venue for showcasing products, while modular fixtures at select stores can be reconfigured to accommodate multiple layouts. Fitting rooms are unique to each location and designed to provide better flow for guests and privacy from adjacent sales areas. At the Williamsburg destination, a two-story screen of vertical louvers establishes an elegant transition between the main retail floor and fitting rooms. Everlane's Los Angeles location, in the heart of Venice, features an illuminated, arched portal that elevates the transition between public and private space. Fitting rooms reflect Everlane's commitment to attentive and personalized service through the integration of custom furniture, closets to hang selected items and bright overhead lighting.