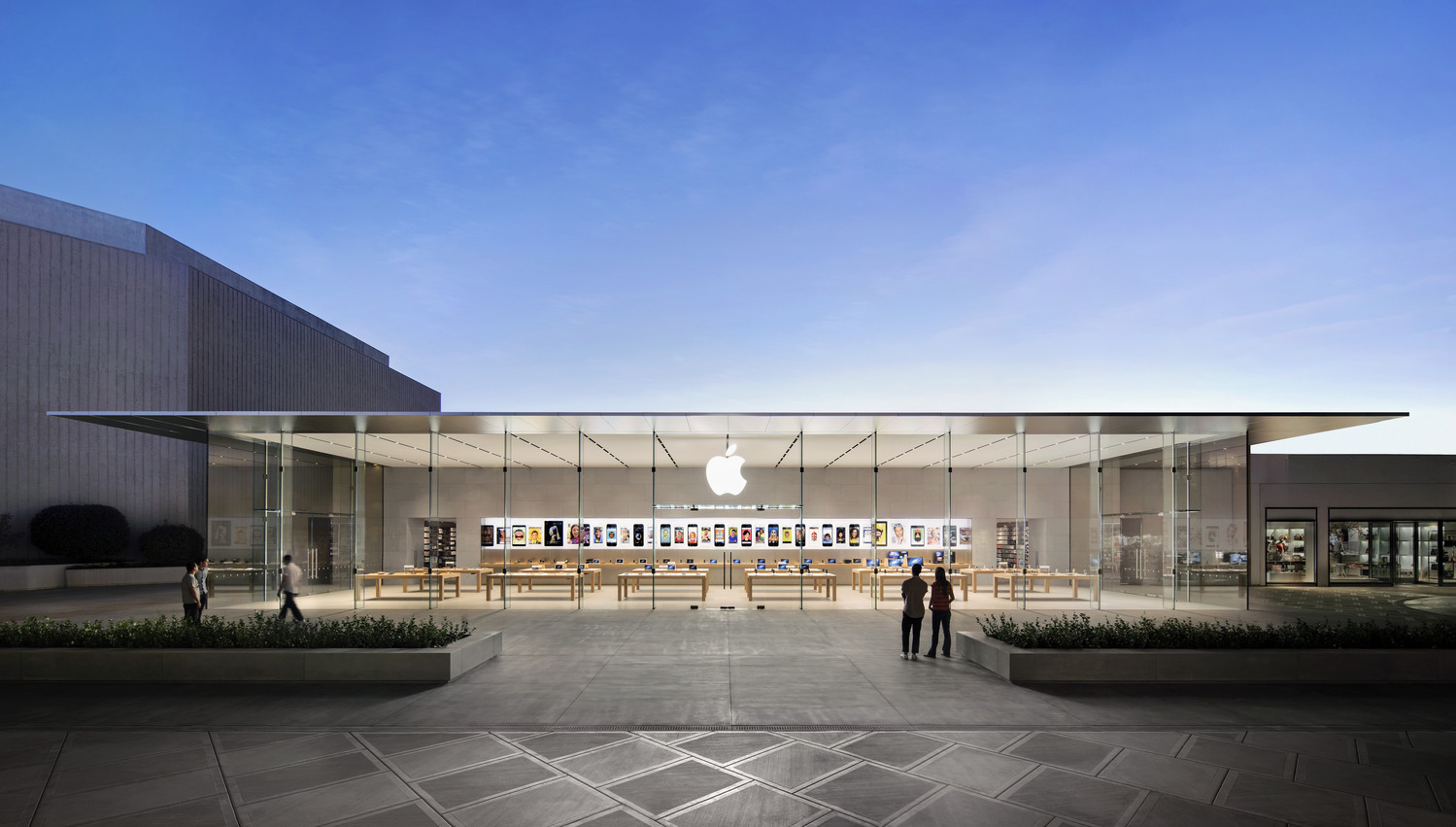 Apple Stores Worldwide
Multiple Locations
Perhaps no series of projects has showcased our design approach as prominently as the dozens of stores designed for Apple throughout a 20-year partnership.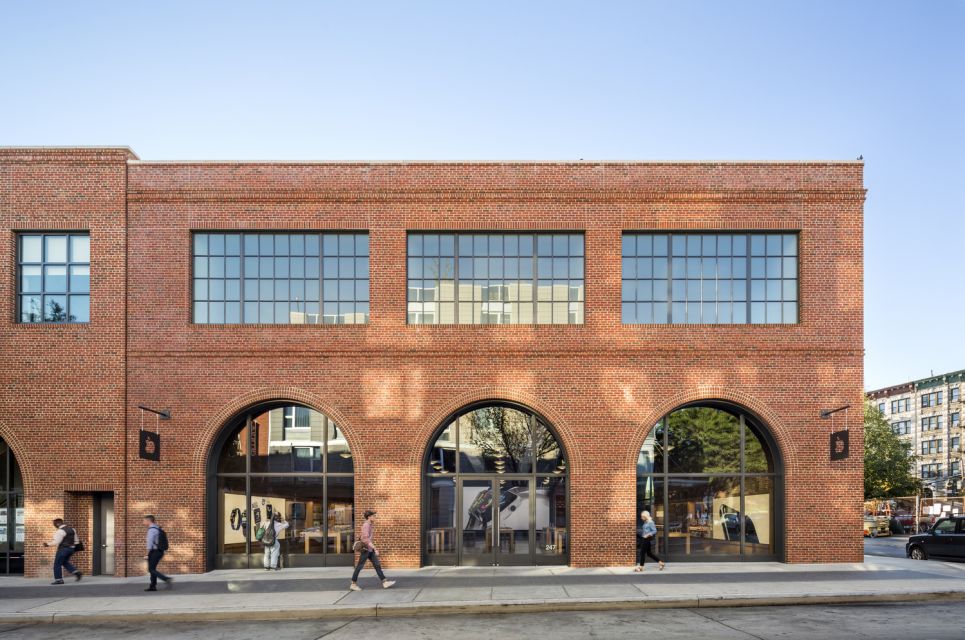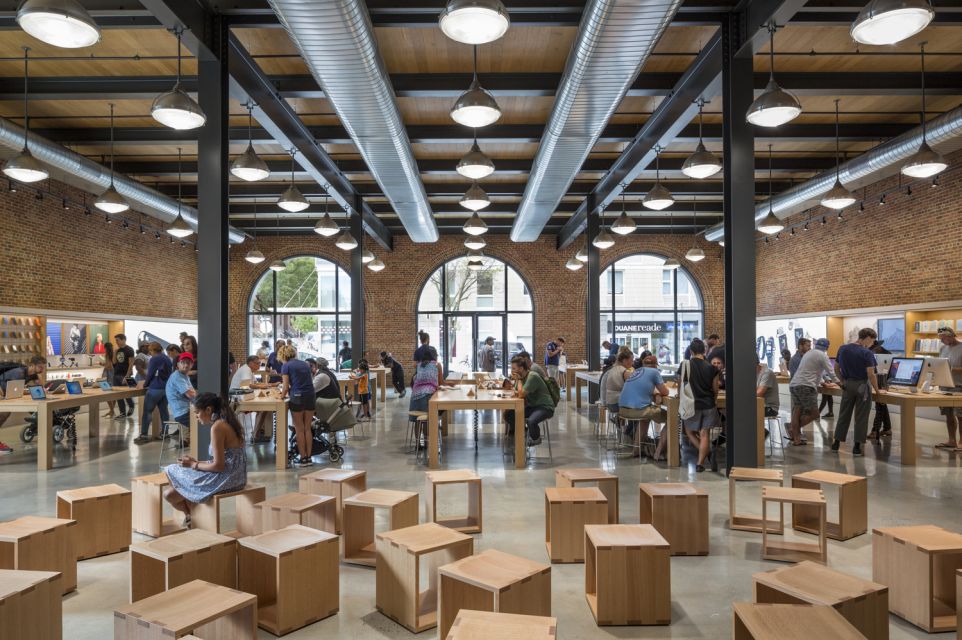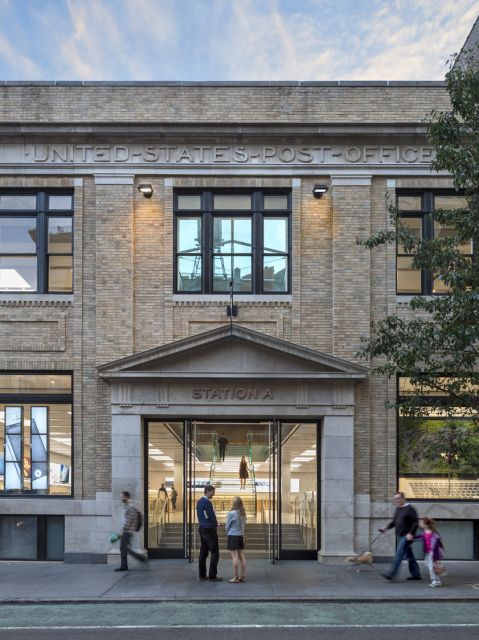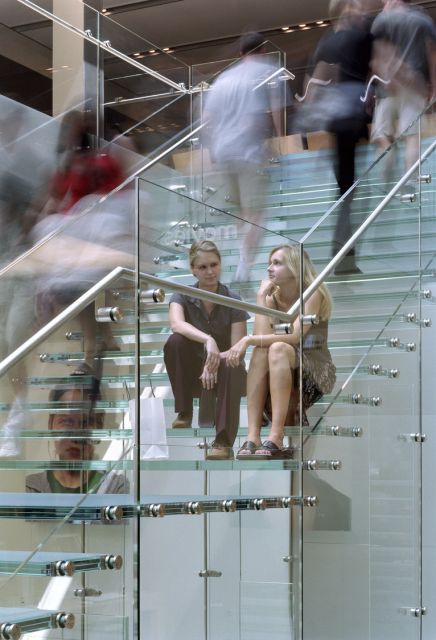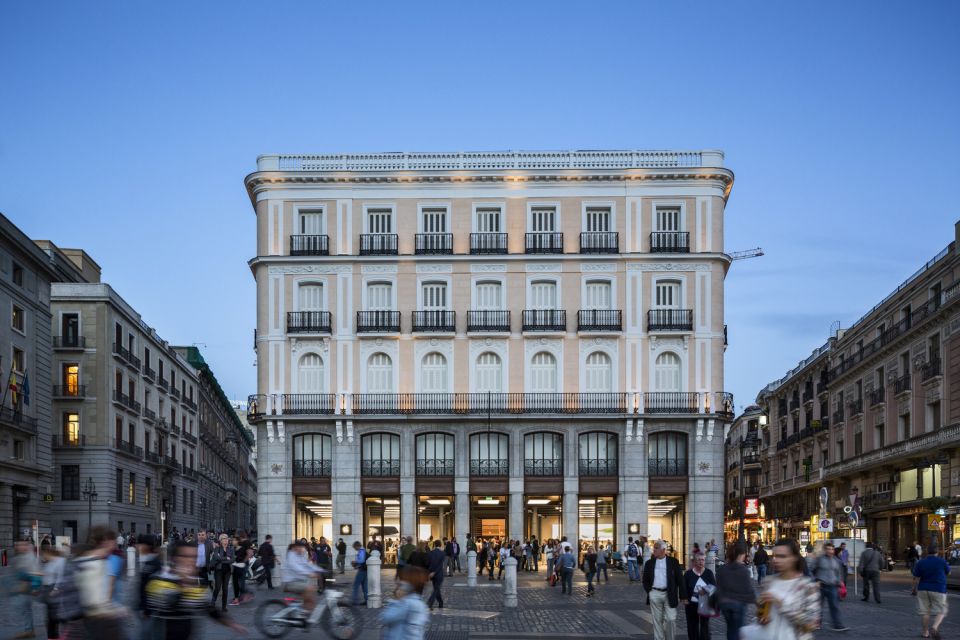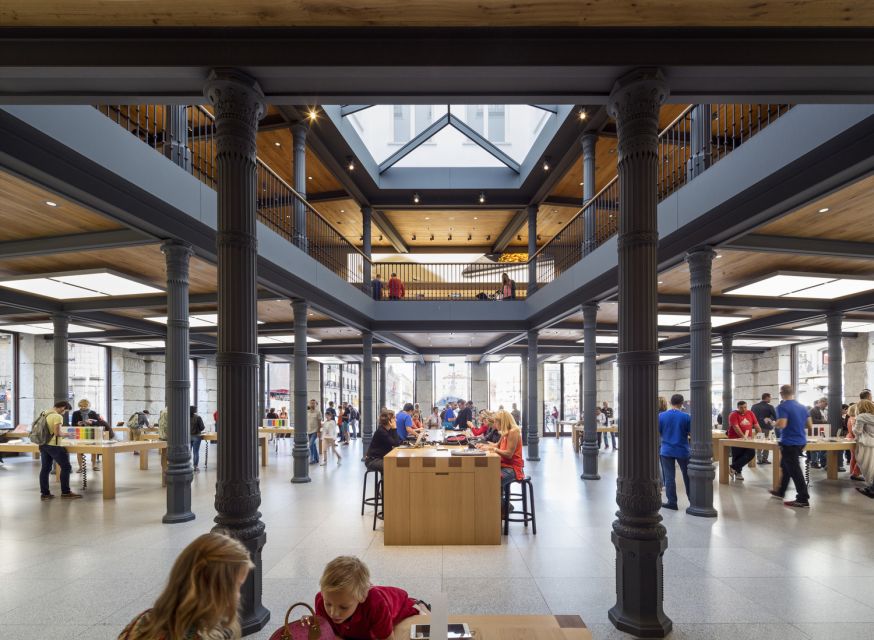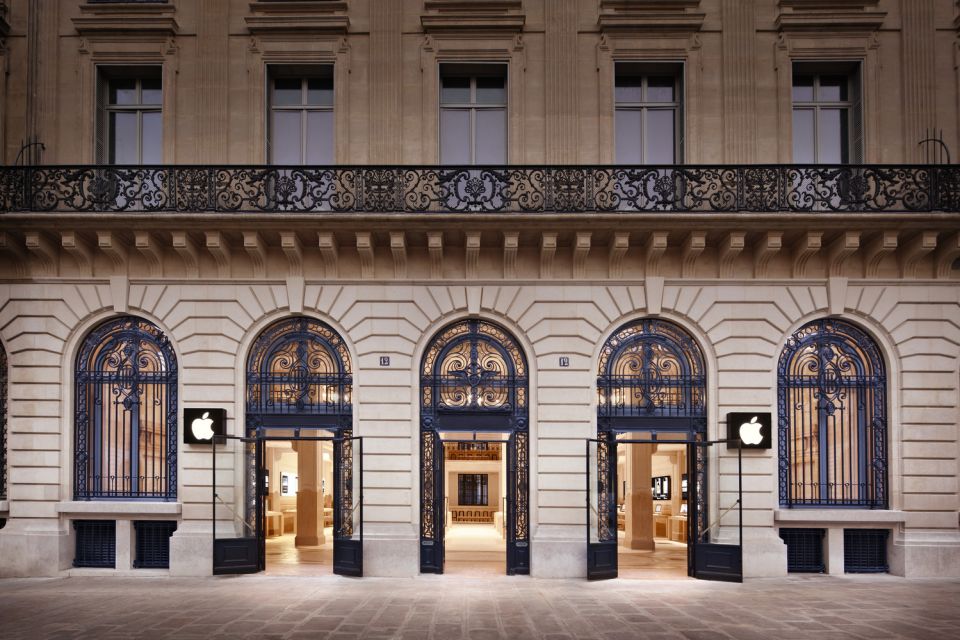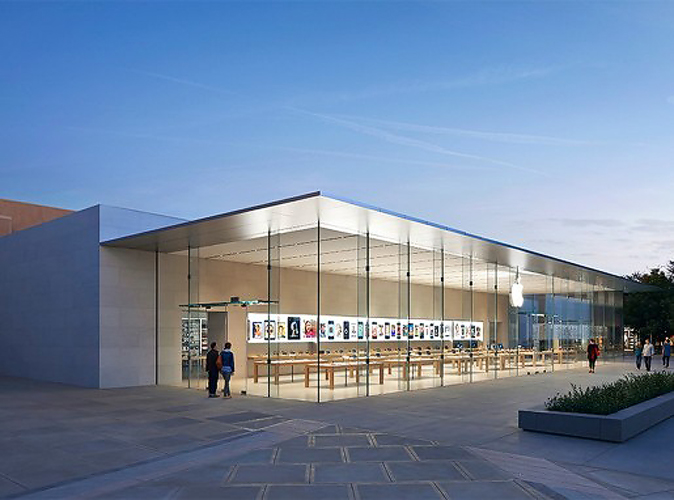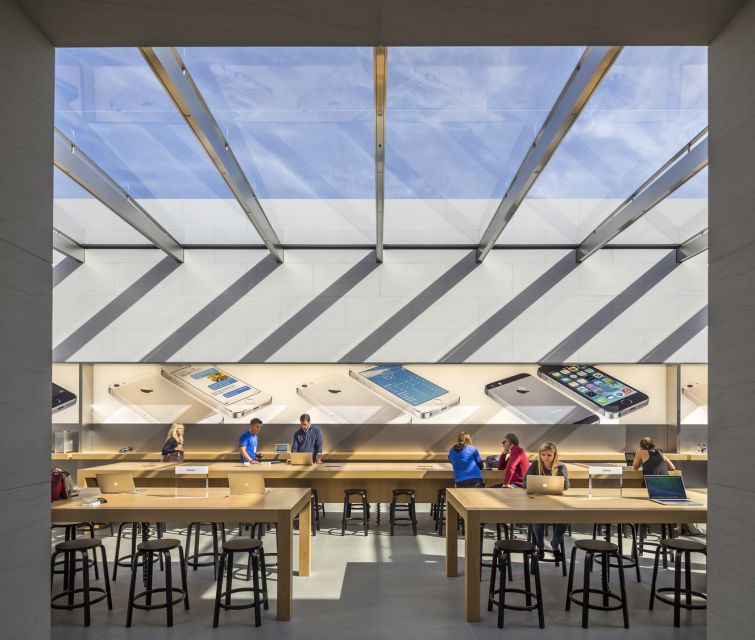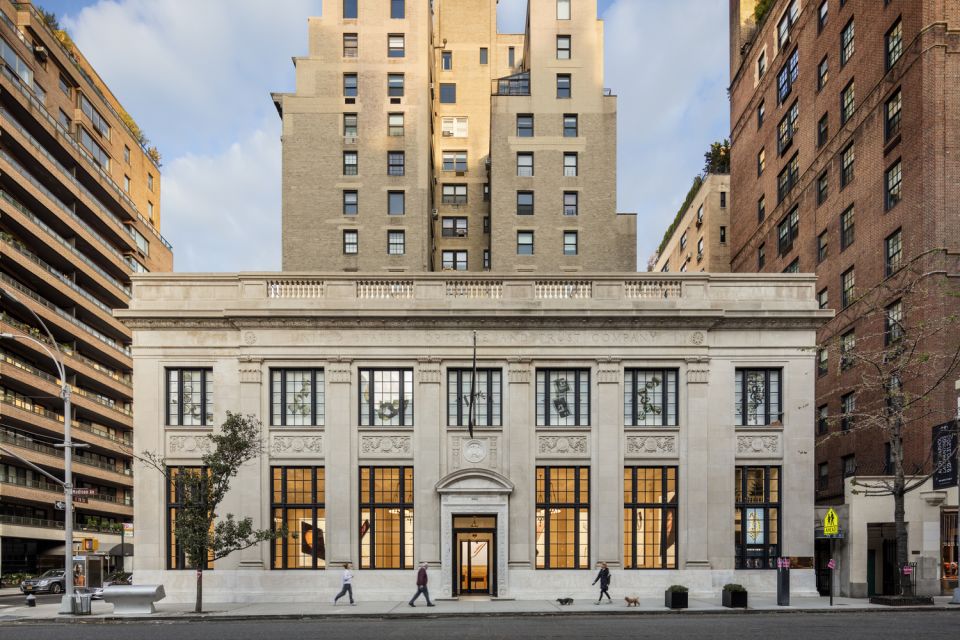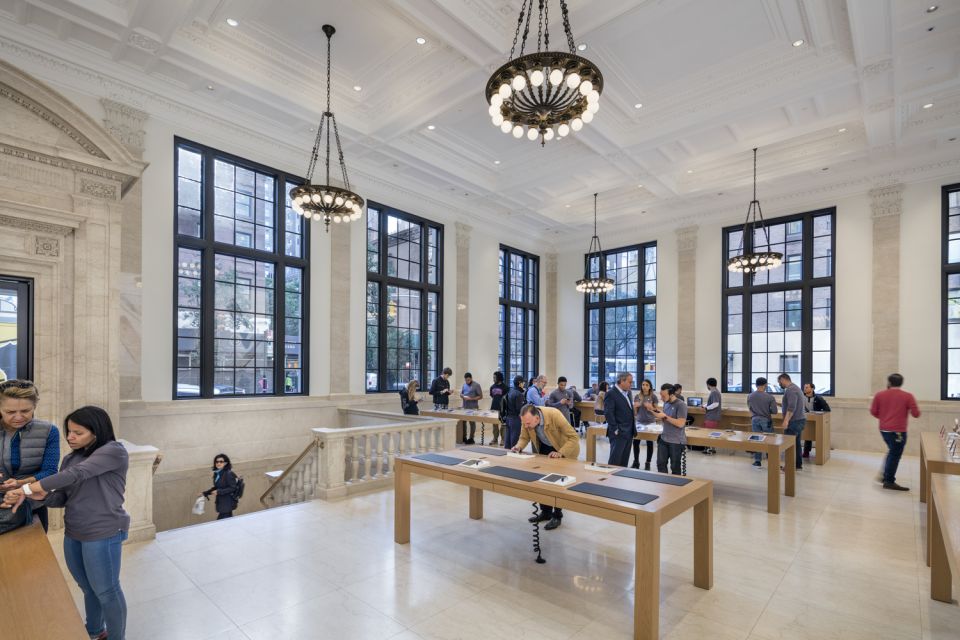 Apple's retail environments embody the characteristics of its iconic products – inviting, intuitive, and thoughtfully designed, with a user experience that reflects a deep understanding of our desire to engage and explore. Our collaboration with Apple encompassed 75 stores around the world – spaces with a richness and innovation of materials that continue to foster community, delight, and inspire.
Our first store, in New York's SoHo neighborhood, adapted a neoclassical post office into a two-story destination that elegantly displayed products but also created an unparalleled product support environment, where teaching areas and technical services are prominently featured to support visitors. Maple, limestone, and stainless-steel materials—each individually minimal—formed a fresh aesthetic, with a structural glass staircase as a visual centerpiece. This dramatic arrival sequence and transparent experience became feature elements for numerous stores that followed and eventually emerged prominently with our most recognized collaboration: the iconic Fifth Avenue store.
Like Apple SoHo, many worldwide locations, including Madrid, London and Paris, explore an "elegant-but-tactile" modernism set gracefully within sensitively restored historic buildings. Others, like Apple's Palo Alto, Chicago and Tokyo stores, create a contemporary and crisply designed presence within a range of contexts. Much like Steve Jobs would want to test dozens of prototypes for a new device, we worked with Apple to iterate the various circumstances and nuances of a site; from the restoration of a historic structure to store layout to the details of hairline panel joints. Our simultaneous involvement in the design of many global locations allowed us to strengthen a consistent brand aesthetic and customer experience while responding to Apple's commitment to constant innovation.