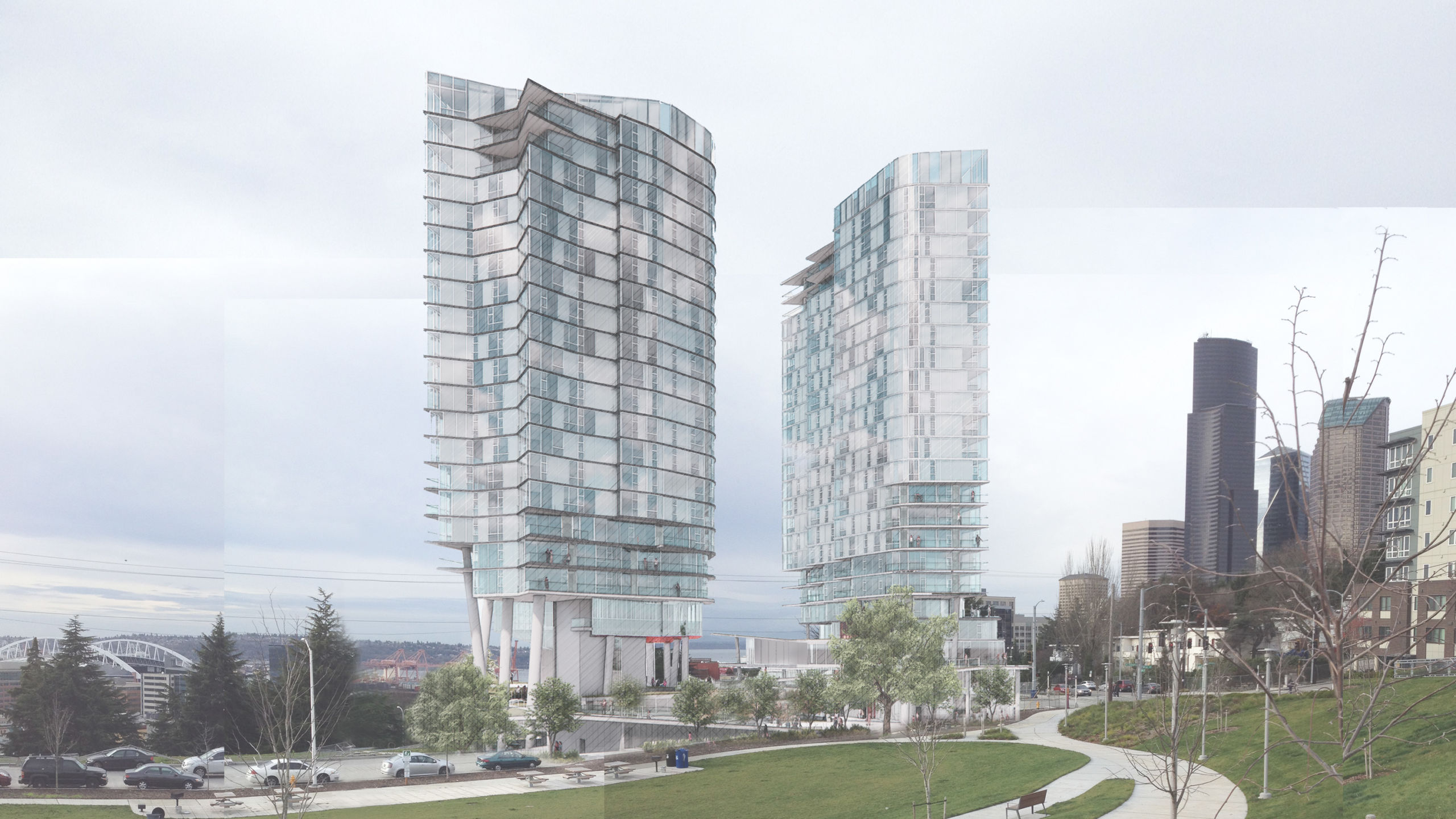 Yesler Towers
Seattle, Washington
A new mixed-use residential project within the Yesler Terrace neighborhood leverages shared resources between public and private realms to provide a socially equitable environment that raises the bar for future development in the region.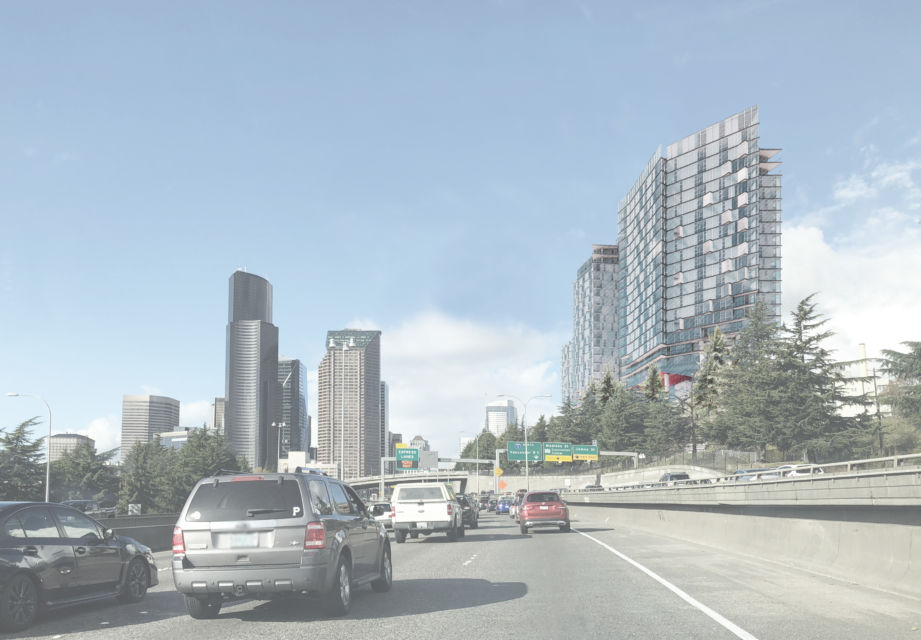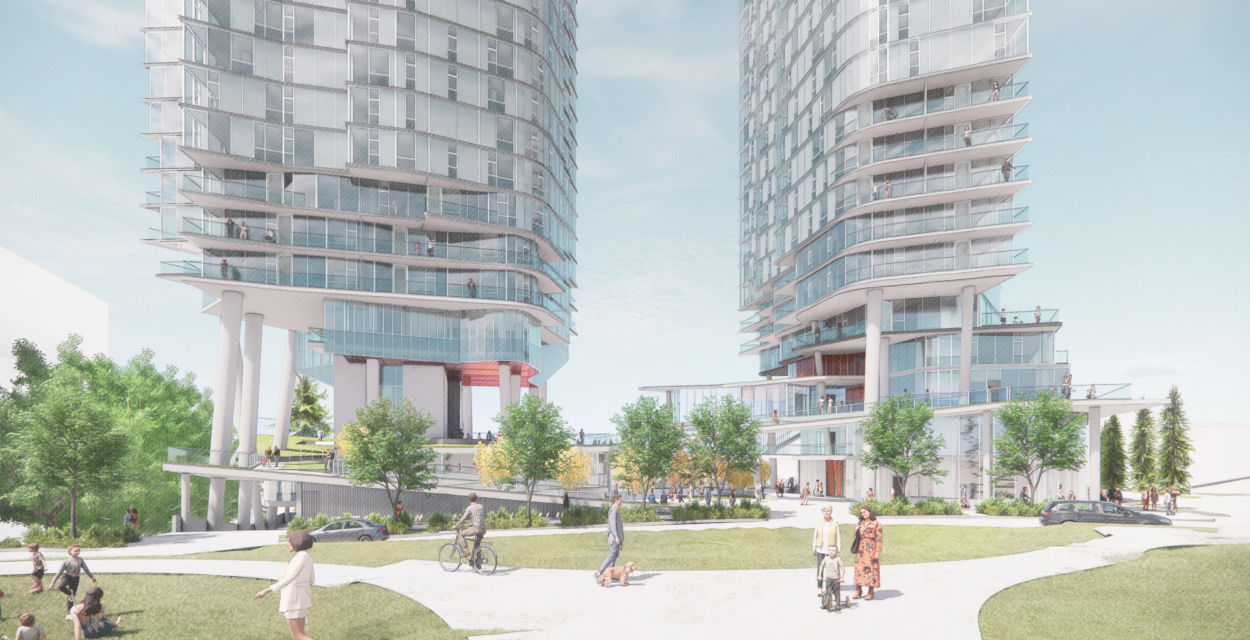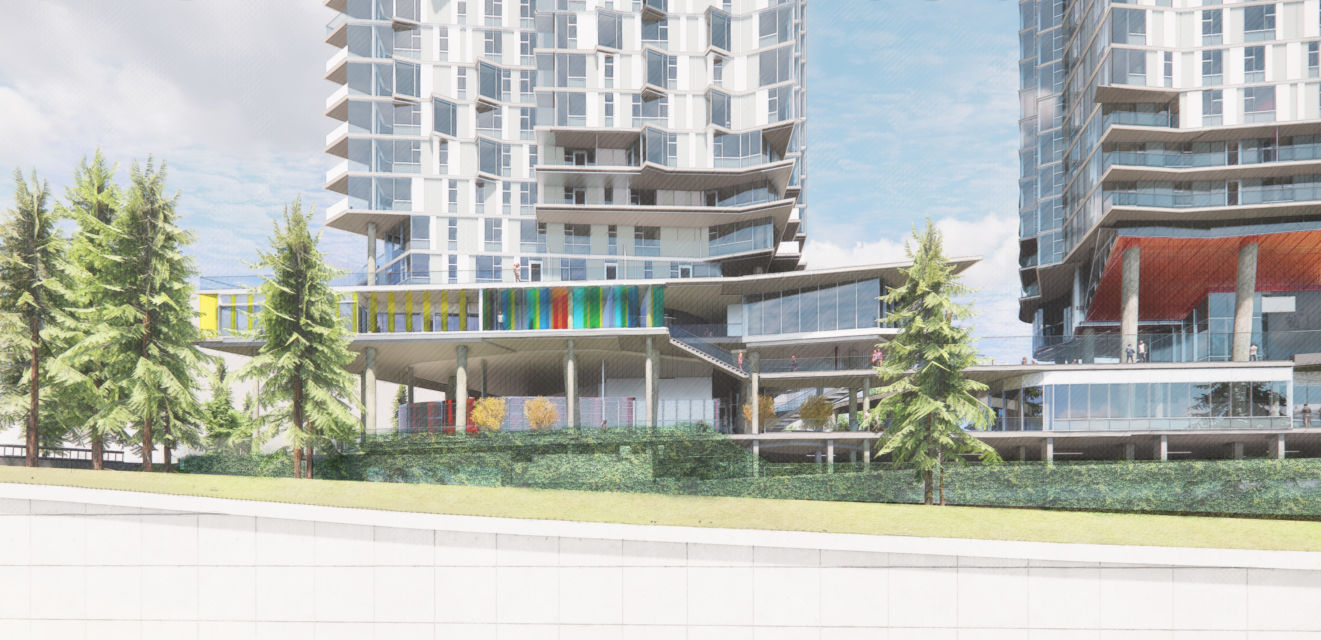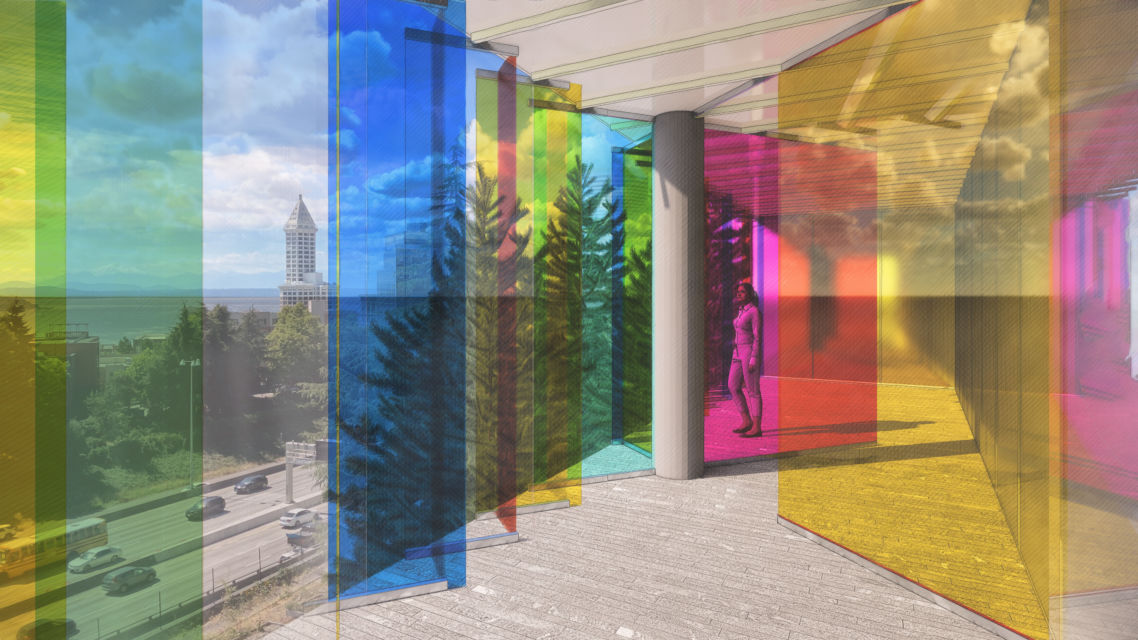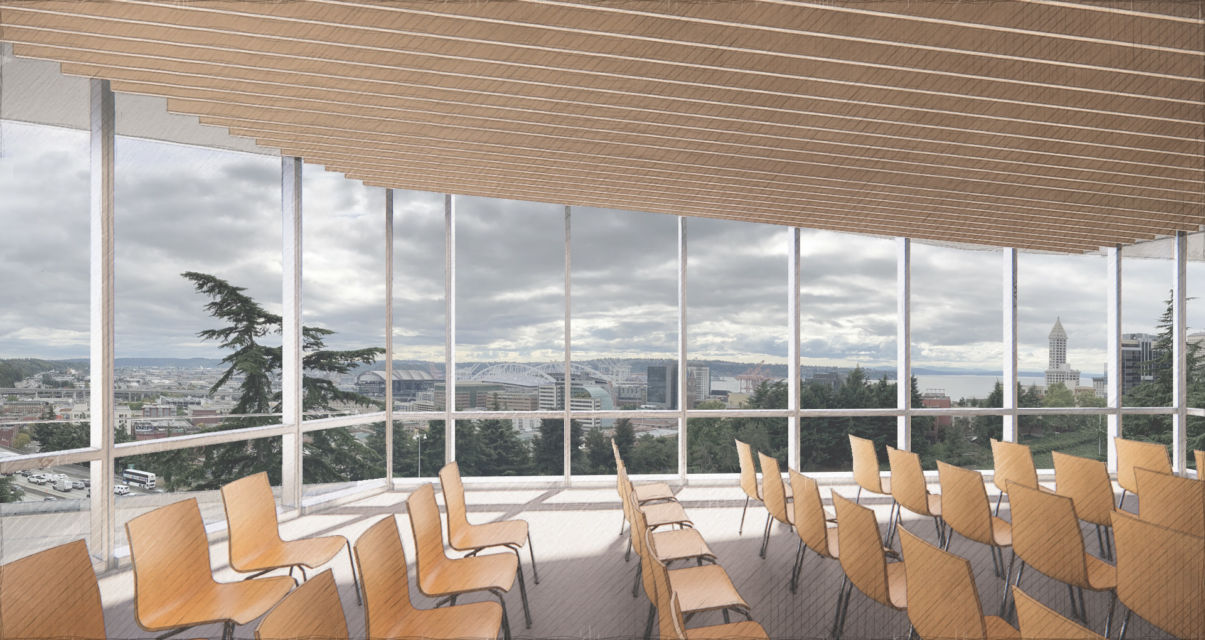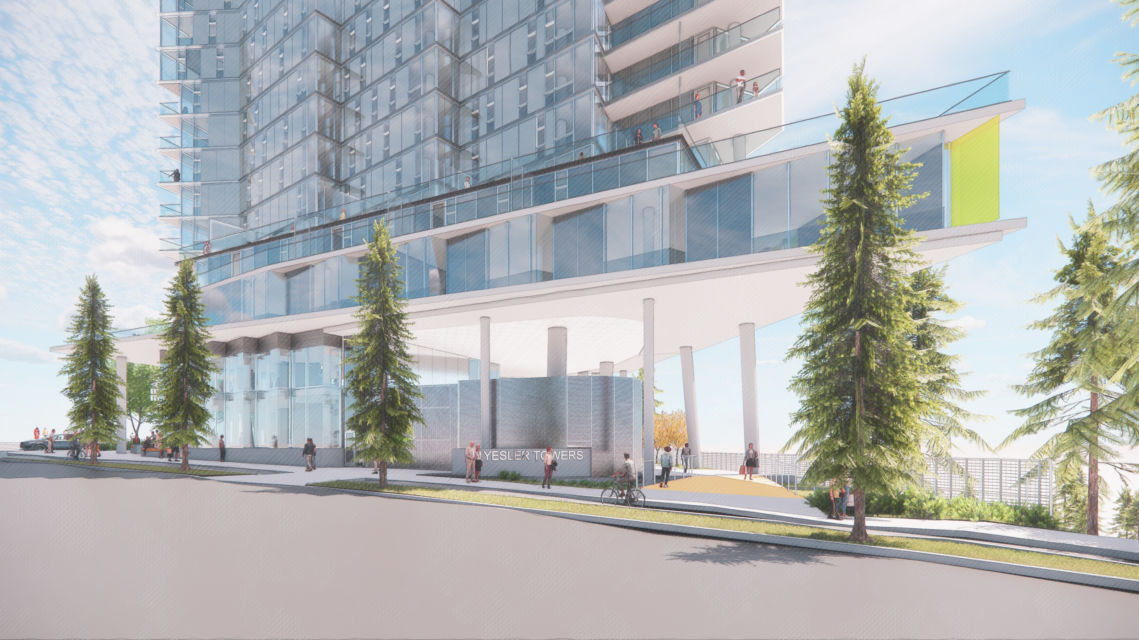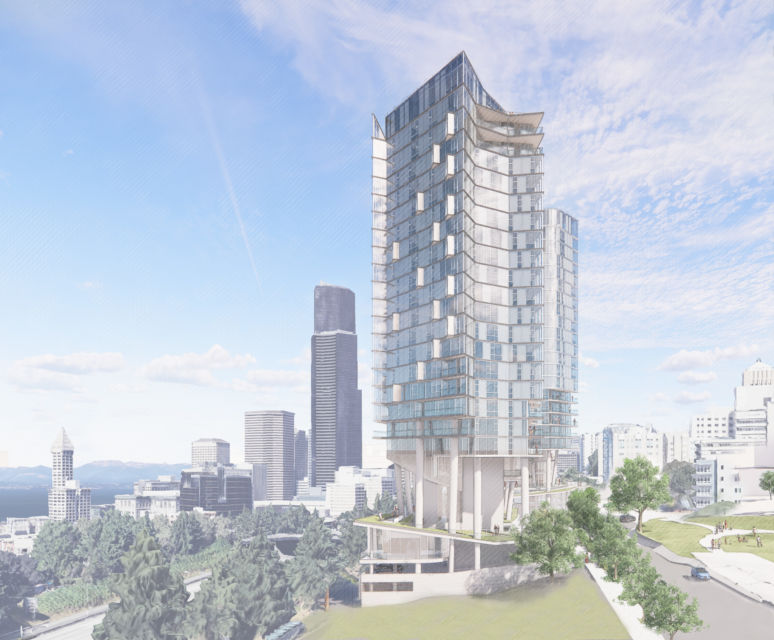 Yesler Towers will create a place that links residents to the neighborhood, neighbors to the community, and the evolving community to the city. A pair of towers, highly visible from Interstate 5, create a gateway to downtown Seattle and into the Yesler Terrace neighborhood, which is undergoing a dynamic redevelopment that started in 2013. A highly porous, multi-story podium with a sloping green roof invites the neighborhood into the project to explore various outlooks with sweeping views, public artwork, and experiences of natural phenomenon. The podium acts as a community front porch and an extension to a recently completed park across the street, encouraging gathering and social interaction within a neighborhood with a long history of racial and cultural diversity.
The project includes 430,000 gross-square-feet of residential development across the two towers, shared podium, and a 3-story, below-grade parking garage. The 23-story North Tower and 21-story South Tower contain 356 rental units, including 22% affordable units, ranging in size from studios to 2-bedrooms. The towers have been shaped to maximize daylighting and access to views within the apartments, while creating dynamic forms from key viewpoints within the neighborhood and the city. At ground level, residential lobbies and commercial spaces face onto a central public plaza available for resident and neighborhood gatherings, extending park activities onto the site. The landscaped roof begins at the central plaza and continues to level 3 as public open space. At the end of the ramping roof, a community meeting room creates a sculptural focus at the center of the project. With commanding views, and high visibility from I-5 and the park, this flexible event space provides a new venue for both private and neighborhood events.
Bohlin Cywinski Jackson is the Design Architect in collaboration with Su Development and Architect of Record, Studio-SKH.