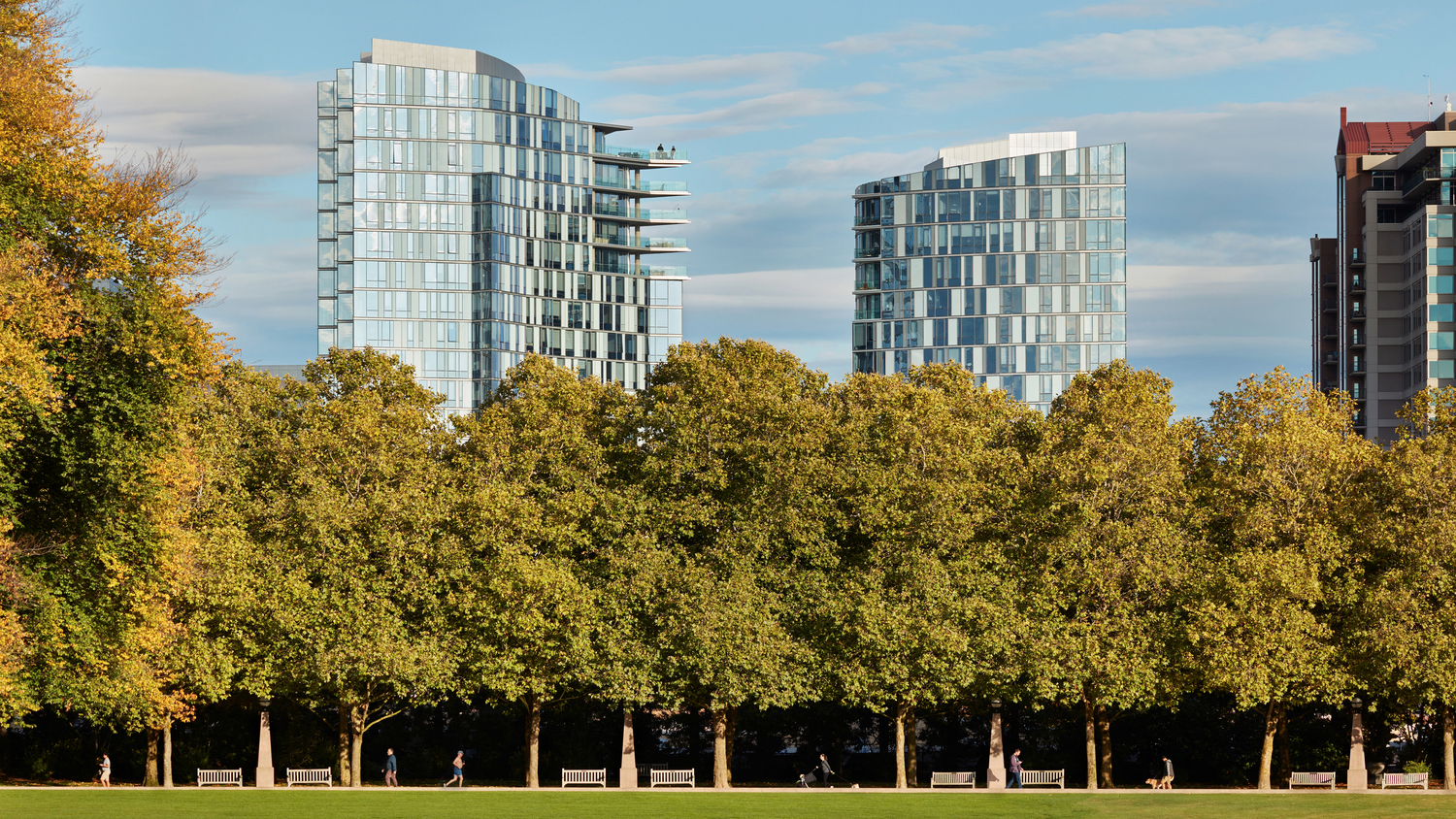 Soma Towers
Bellevue, Washington
Rising from a multilayered podium of tiered public plazas, Soma Towers balances technical rigor, structural audacity, and poetic intuition.
SIZE
432,000 SF
COMPLETED
2017
PRESS
Our practice partnered with John Su, a trained engineer turned developer and general contractor, to bring a fresh approach to the design of the asymmetrical 18- and 21-story towers, which include a variety of public amenities in addition to 273 one- and two-bedroom residential units. The towers' form and orientation allow sunlight to filter into the plazas throughout the day. Subtle shifts in form mask their size, creating the illusion of thinner volumes. The use of clear, translucent, and opaque glass responds to the region's continually shifting skies – overcast evenings and misty winter mornings render the towers in subtle gray tones, while sunny afternoons create a bright, reflective sheen.
The lower two levels of the podium enliven the neighborhood with local retailers and public areas. The podium's street-level storefront opens to the adjoining plaza, providing additional covered areas for farmer's markets and events. The 70-foot-tall 'cone' of backlit metal fins provides circulation between podium levels, anchoring the project's organic forms and acting as a counterpoint to the glass skin above. Suspended from the cone is an 80-foot-long 'leaf' canopy of glass, aluminum, and steel. The east edge of the site joins with a mid-block connection, where it breathes new life into a secondary city street and relates to an adjacent hotel – a collaborative effort with the hotel owners. The northwest corner houses Resonance, a double-height concert and event space with an operable facade overlooking the street.