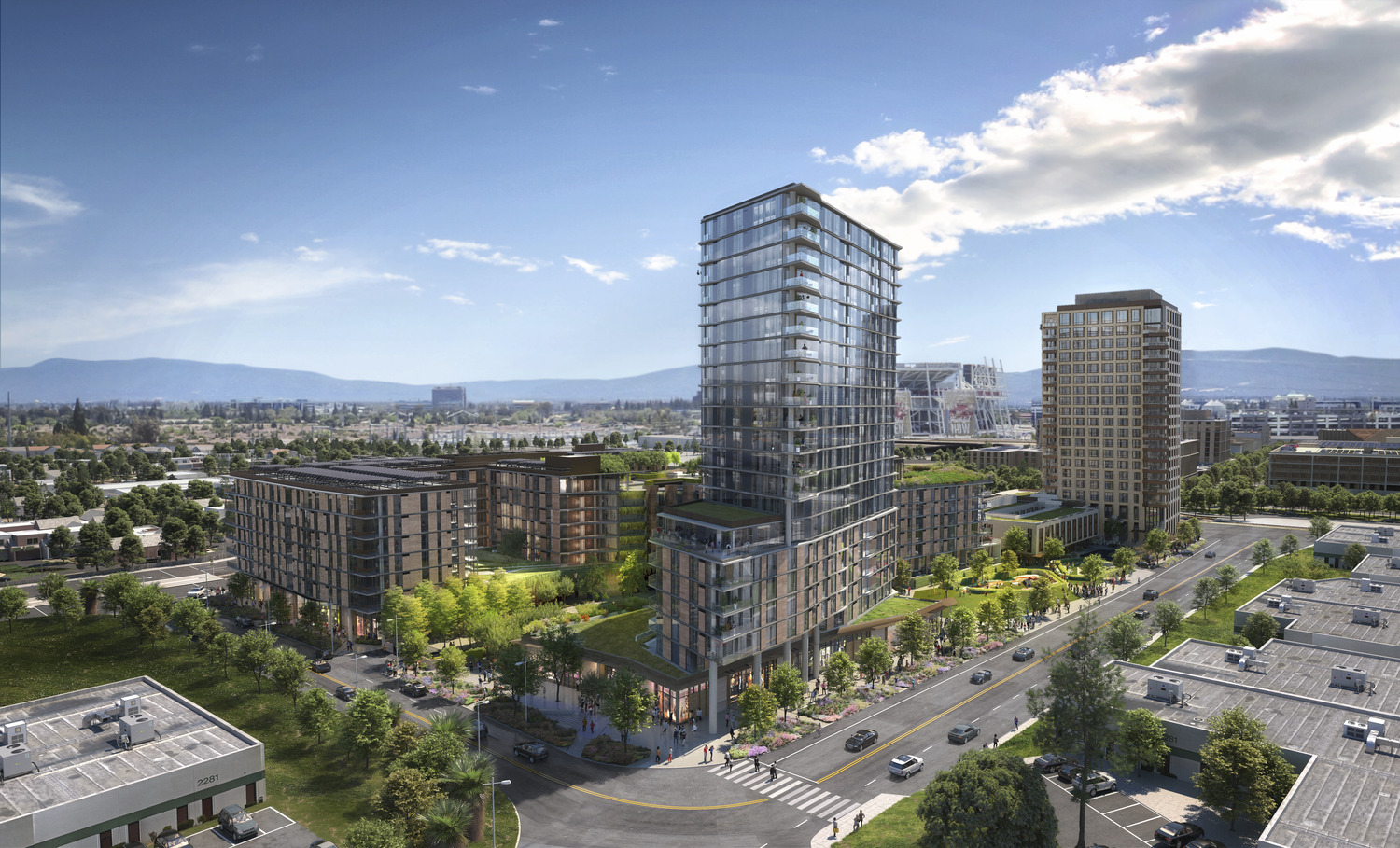 Tasman East
Santa Clara, California
A new mixed-use residential project within Santa Clara's Tasman East development responds to the city's goals of creating walkable, high density, and transit and trail-oriented neighborhoods in the heart of Silicon Valley.
SIZE
850,000 SF
COMPLETED
est. 2024
The 850,000 square-foot project features a 23-story tower above an 8-story mid-rise podium and incorporates 509 rental units, neighborhood retail, and 7 levels of parking. Units range in size from studios to 3-bedrooms. Residential amenities include co-working spaces, indoor/outdoor garden lounges, a private residence club, and a large outdoor pool deck with views of Silicon Valley.
Positioning the project along the perimeter of the site provides an urban edge that allows for a mix of ground floor uses to spill out into the public realm. The building pulls back from the street, carving out space for a half-acre public park. The edges of the park are activated by the residential lobby, townhome, and retail facades. The tower form, with a facade of vision and spandrel glass, folds away from the podium below, a gesture that provides occupants with dramatic views of the Santa Cruz and the Diablo Ranges beyond. The stone-clad podium offers solidity at the base of the building while adding material richness and tactility to the pedestrian experience.