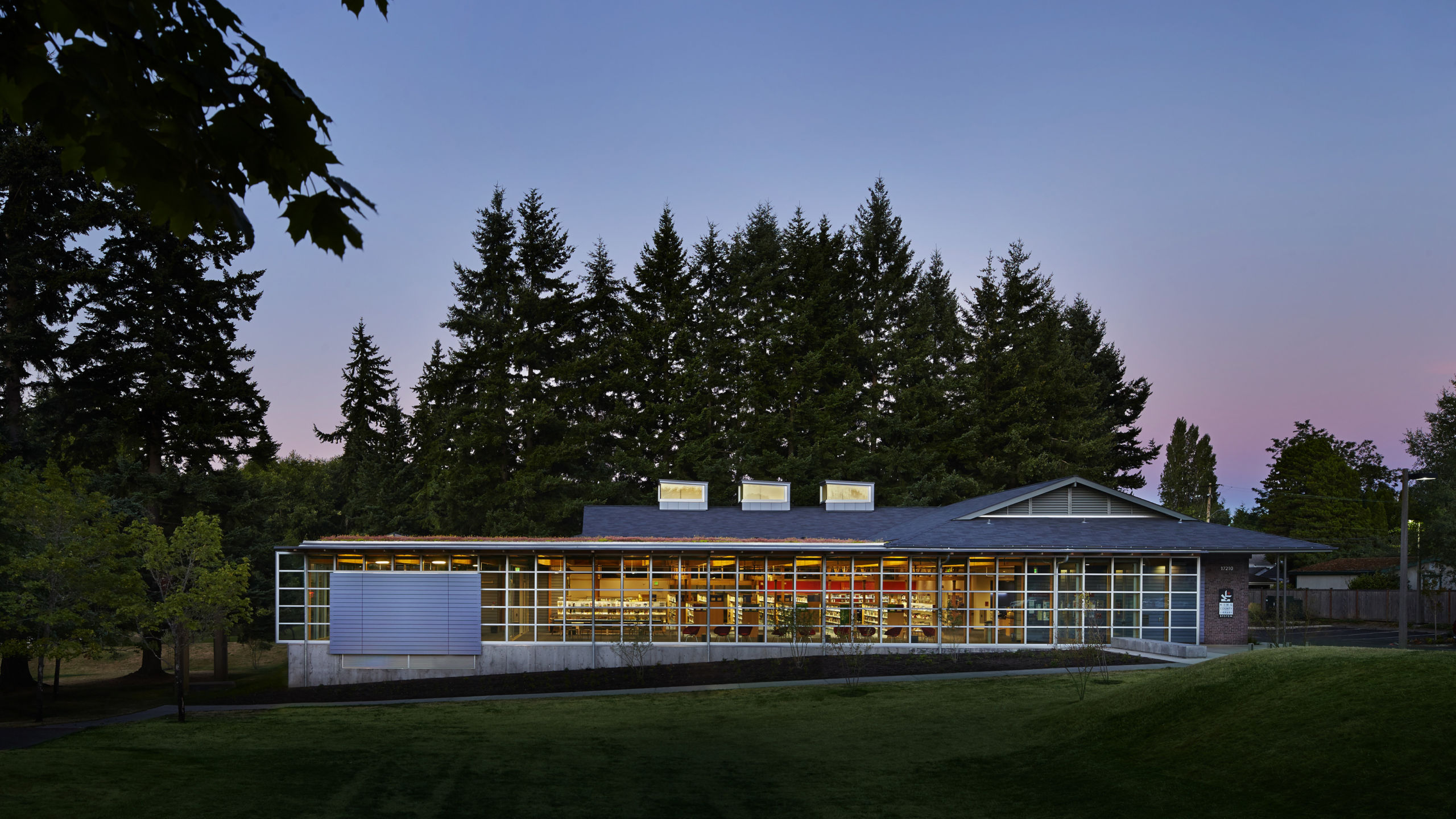 Vashon Library
Vashon Island, Washington
A renovation and addition to a cherished community destination on Vashon Island creates a flexible and healthy environment for future generations to enjoy.
SIZE
9,800 SF (6,400 SF Existing; 3,400 SF Addition)
COMPLETED
2014
AWARDS
Civic Design Awards, Merit Award
The Vashon Island Library was originally constructed in 1983 on a leased footprint within Ober Park. The 6,200 square-foot brick box had little daylight and even less views into its idyllic setting, yet it was dear to the generations of residents who called Vashon Island home. Despite studies showing the efficiency in cost and function to replace the library, the community rallied to keep the structure and expand it to 10,000 square feet.
The challenge was to understand and protect the cherished memories associated with the outdated building while bringing in light and social spaces to enhance the library for future generations. The new space needed to do many things to properly extend the life and purpose of the existing structure: open the library thoughtfully to the park and add a welcoming aesthetic to a somewhat foreboding building, all while increasing the library's visual presence from the street. The new addition, all beneath a green roof, interlocks with the original structure. The heavy wooden trusses of the original building and main book collection are bathed in light from the new skylights almost magically making the space airy and open.