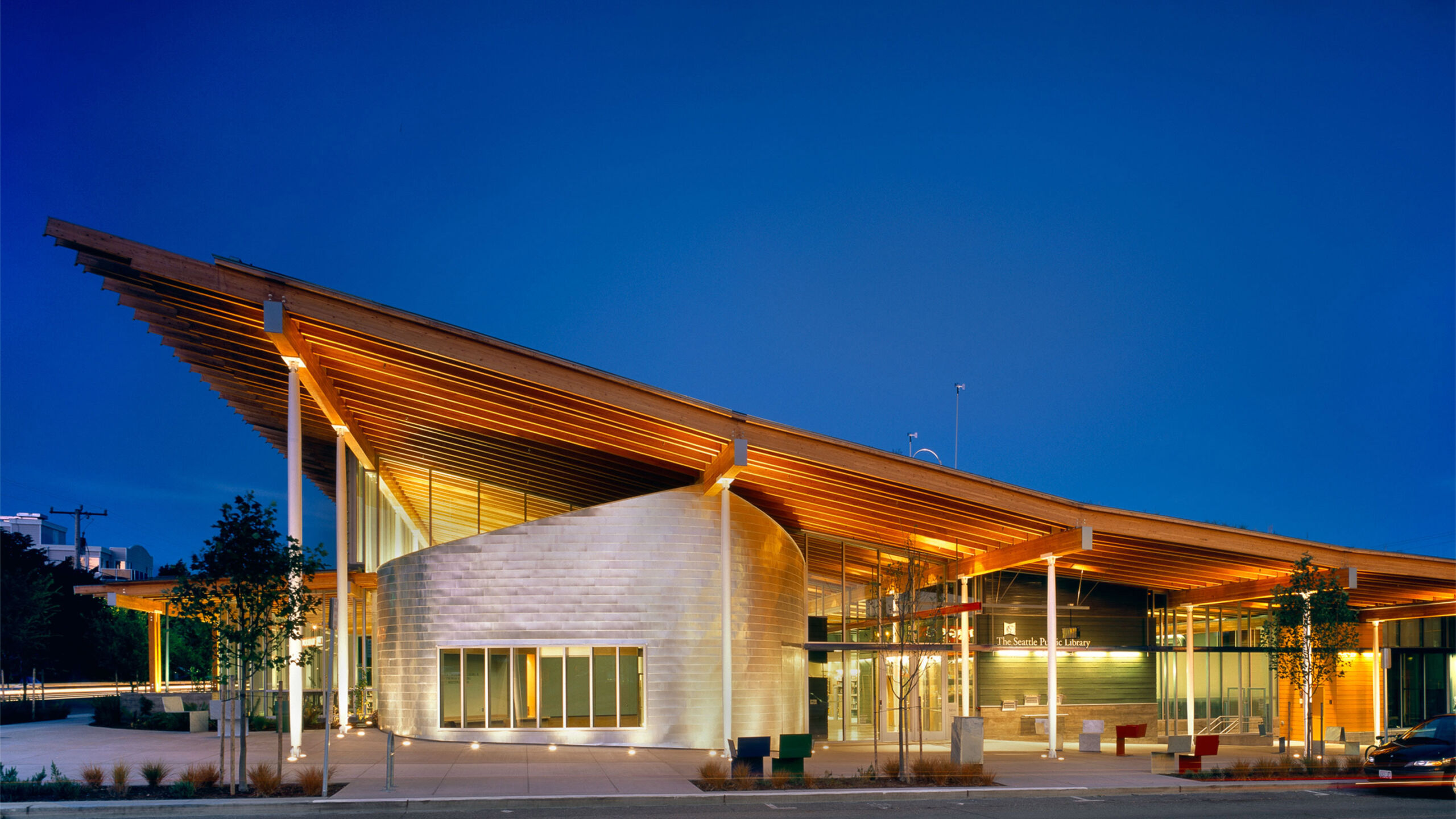 Ballard Library and Neighborhood Service Center
Seattle, Washington
The first major project in a new urban core for Seattle's Ballard neighborhood, the Library has become a community icon and an illustration of the benefits of sustainable design combined with extraordinary architecture.
SIZE
15,000 square foot library; 3,600 square foot service center
COMPLETED
2001
AWARDS
National Honor Award for Design
Green GOOD DESIGN
Top Ten Green Projects
PRESS
Following Ballard's master plan, the library and neighborhood center present a powerful civic face along a major pedestrian corridor. The building's extended front porch, a sheltered gathering place, leads toward the center one block away. Sitting between Main Street and the residential neighborhood, it has a transparency that provides a sense of intimacy within the community.
The design subtly reflects the area's Scandinavian and maritime roots. Tapered steel columns, standing like masts, support a lilting roof that extends beyond the entrance and unites the library and service center components. The building's glass skin lets in natural light and bends around the corners, marking the children's area and service center lobby as special places. A periscope, integrated into a wall by the circulation desk, offers patrons views of the green roof. Data about wind, energy usage and rainfall is displayed on LED panels as artwork, making microclimatic conditions created by the building visible.