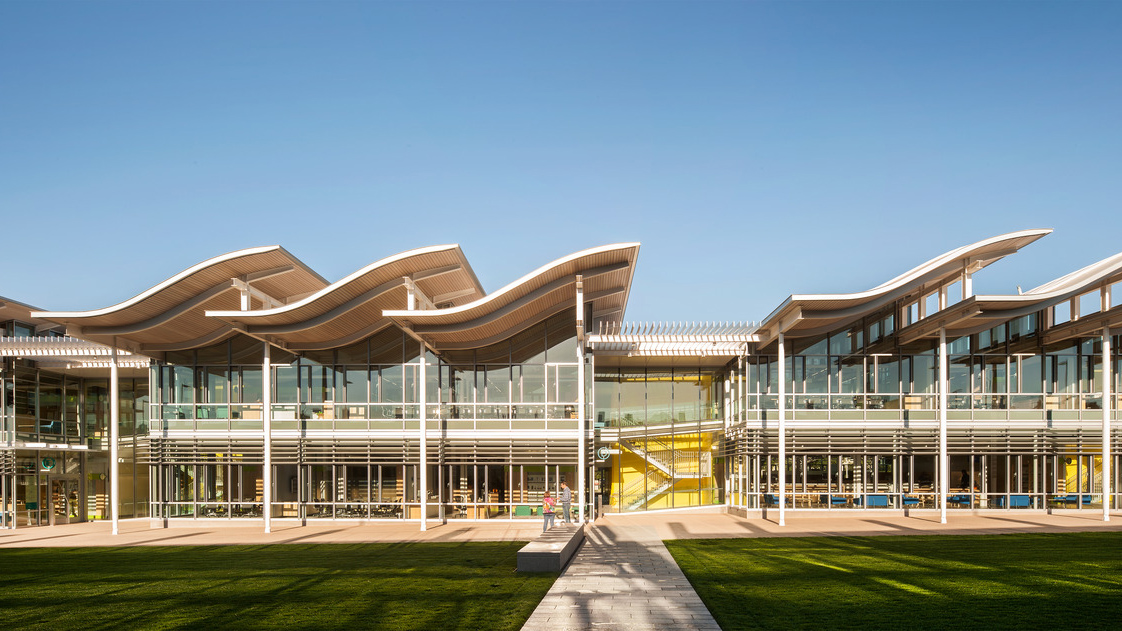 Newport Beach Civic Center and Park
Newport Beach, California
Using the organizing principles of governmental transparency, democracy, clarity and sustainability, Newport Beach Civic Center creates what Council Member Ed Selich hailed as a 'new civic vision' for the City.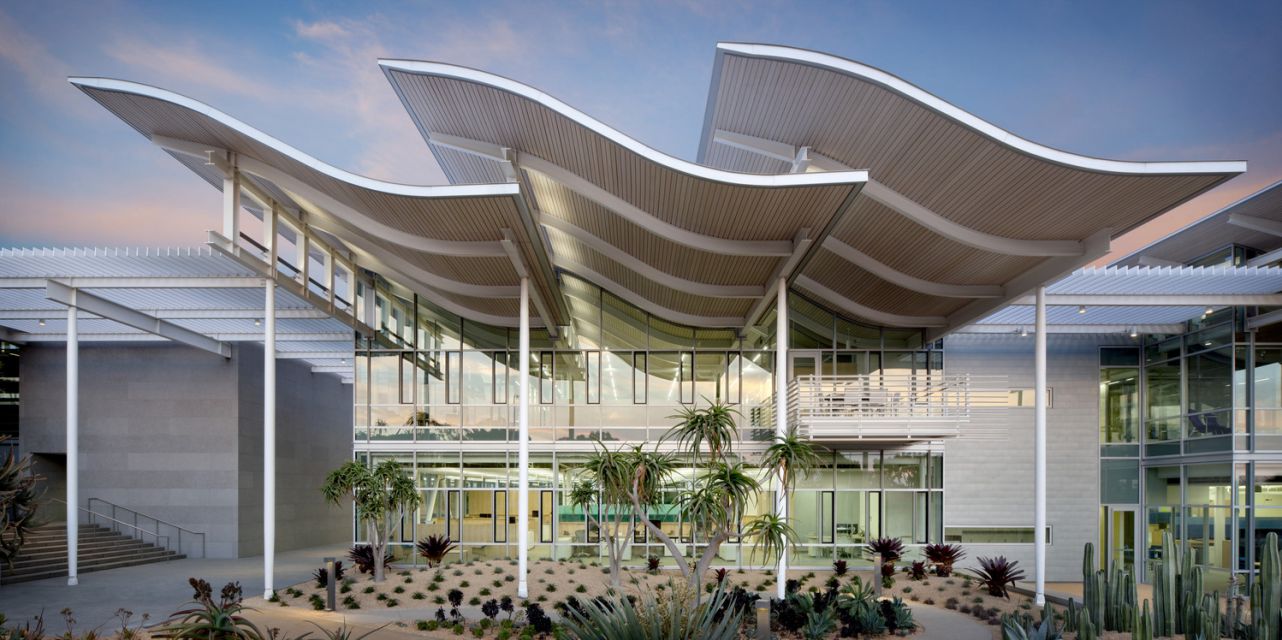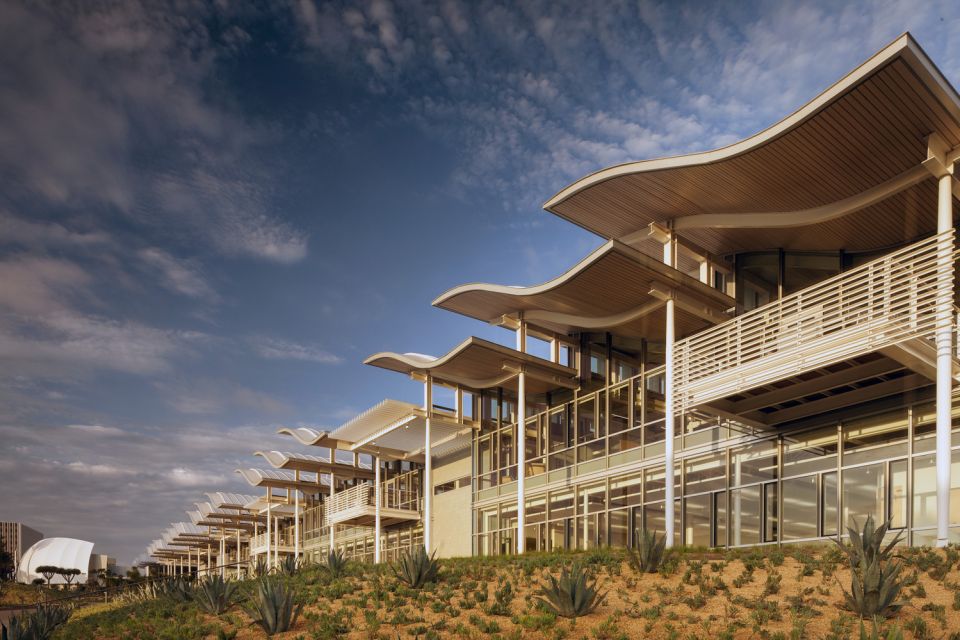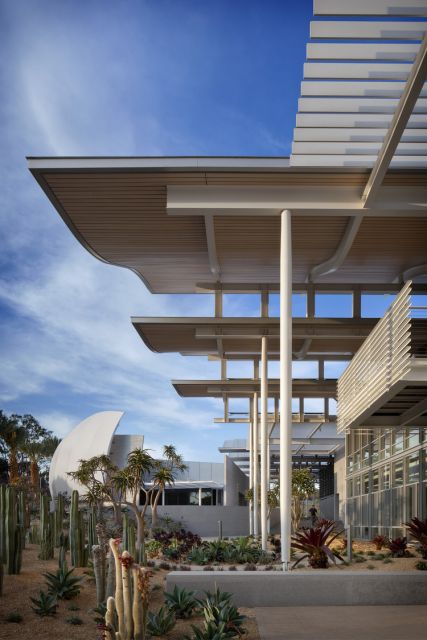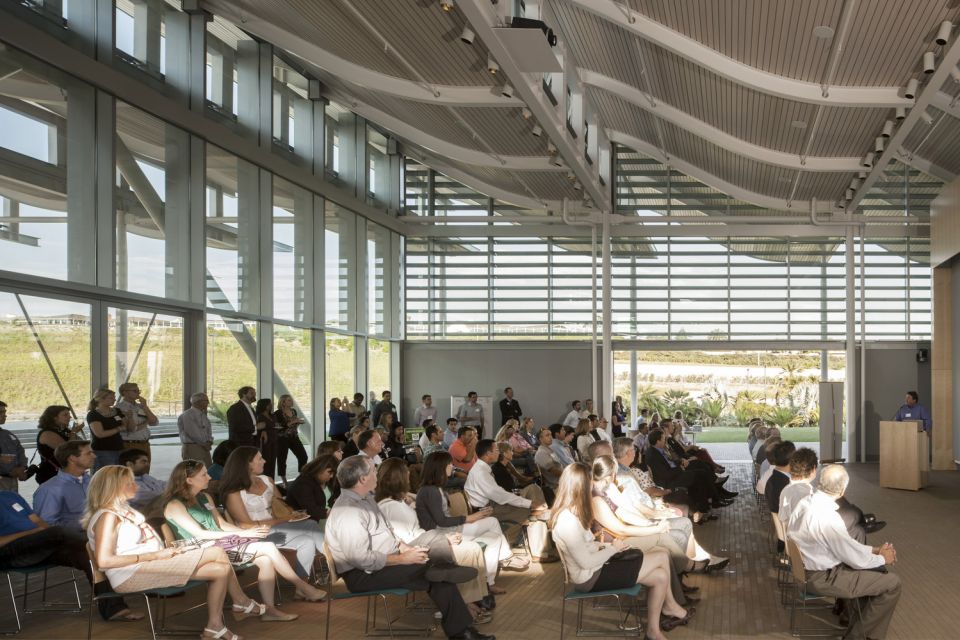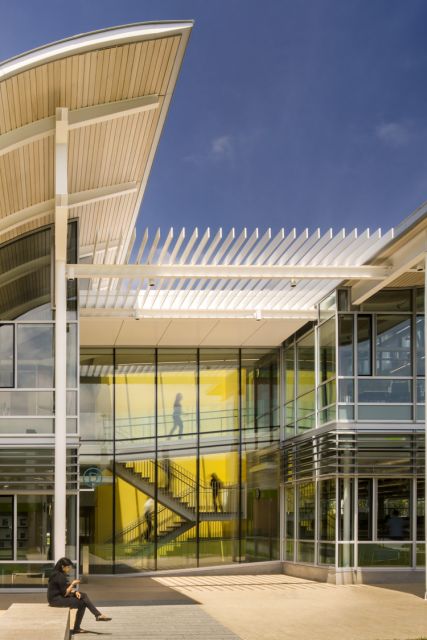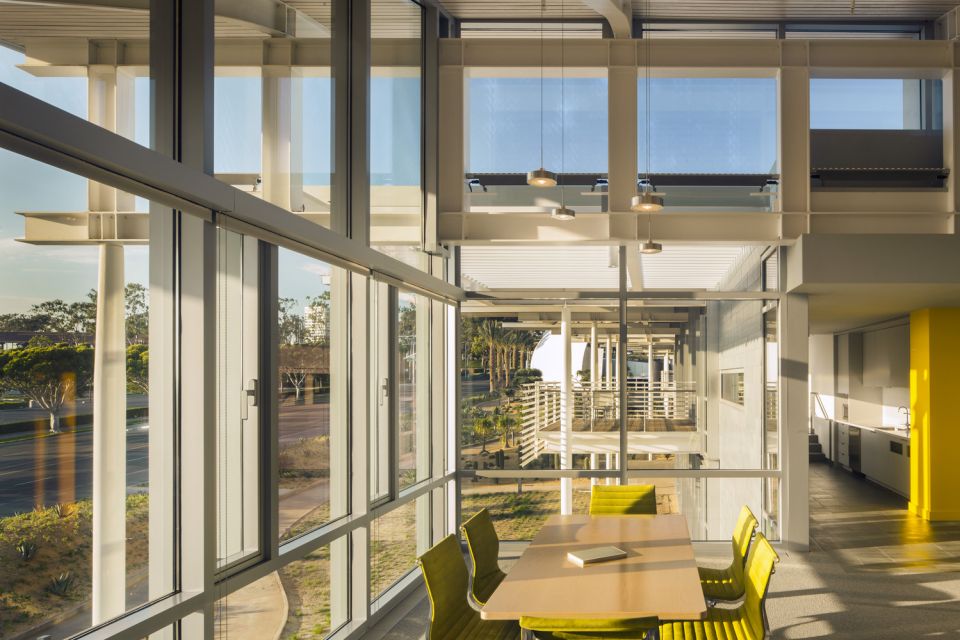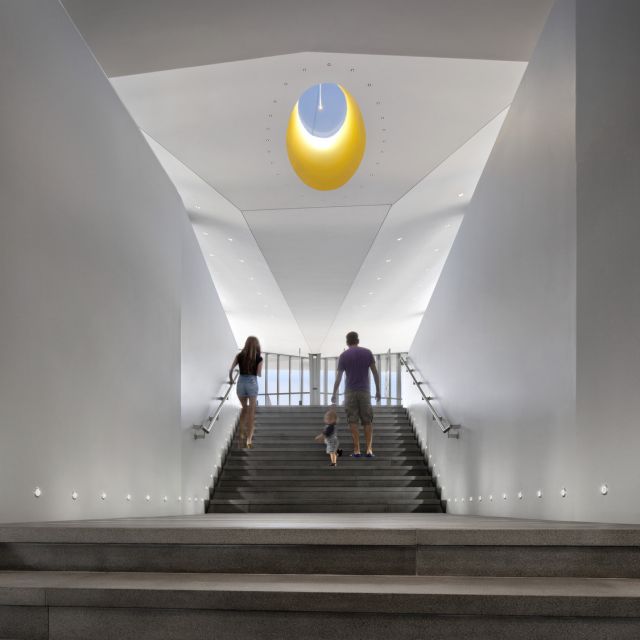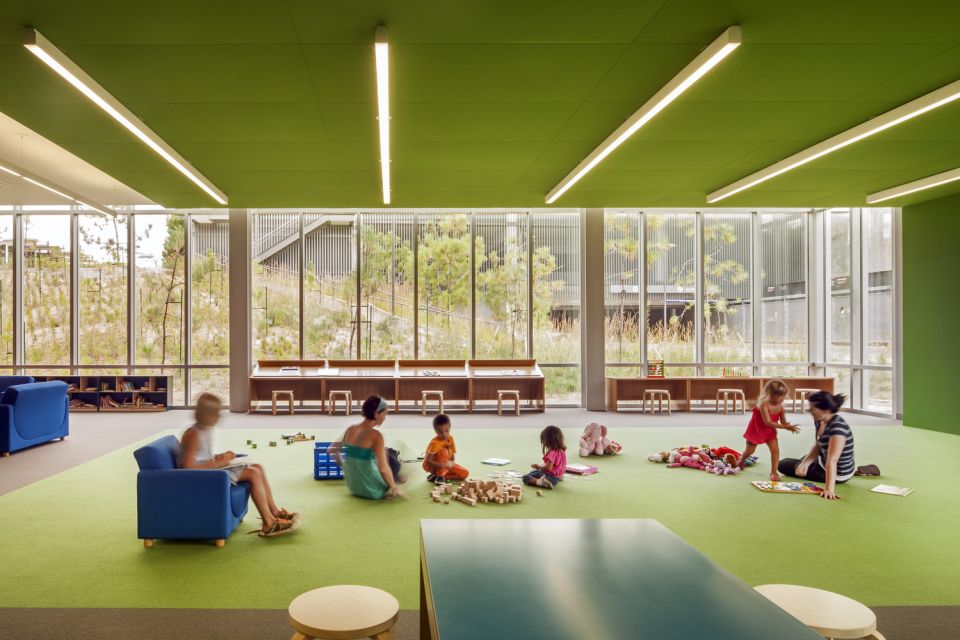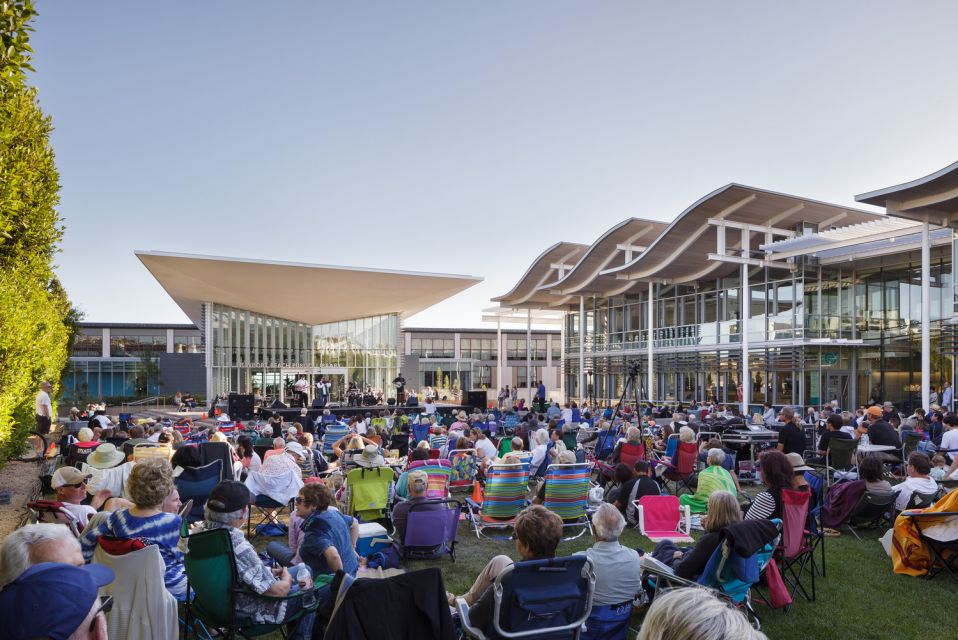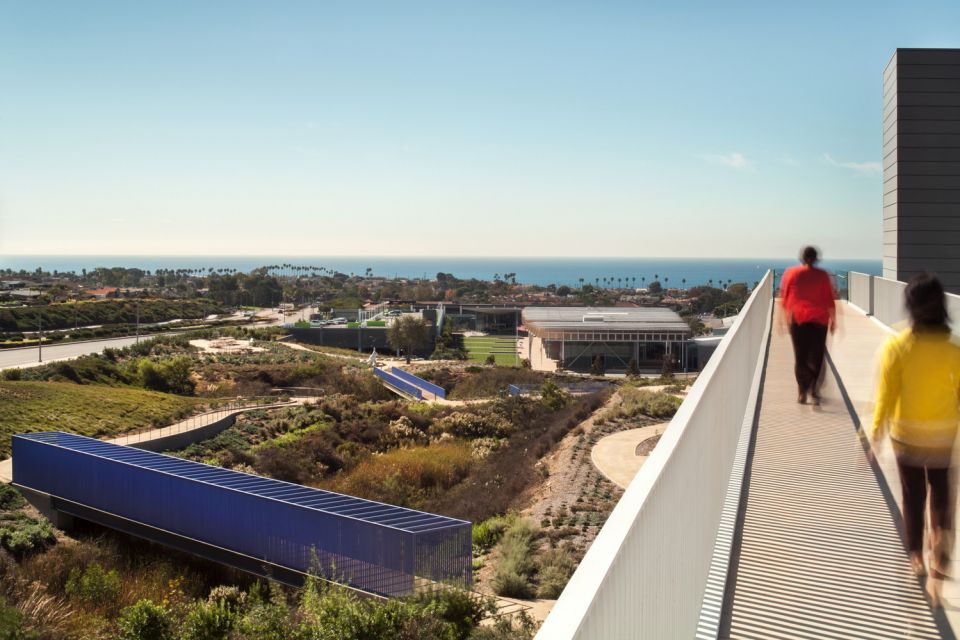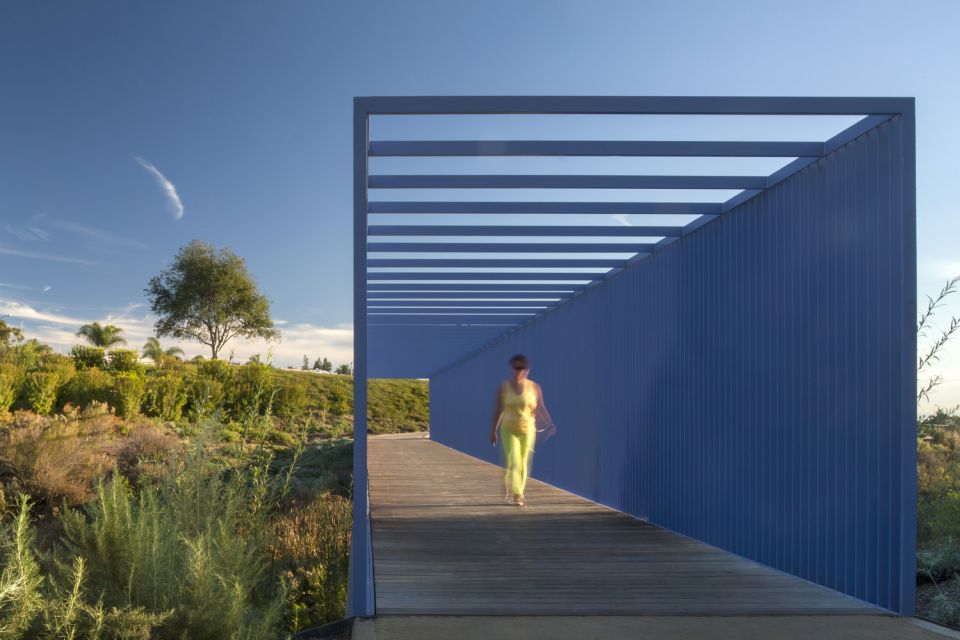 SIZE
117,000 SF
COMPLETED
2013
AWARDS
Green GOOD DESIGN Award
IDEAS National Honor Award
AIA Orange County Honor Award
National Honor Award for Interiors
National Honor Award
We designed the Civic Center to be understood at the scale and speed of the car, while providing a sense of place for all who visit the city hall, library, and park. The project is inspired by its Southern California beachside location, reflected in its airy palette, subtle nautical references, and numerous outdoor spaces. Color is used at key points throughout, with bright yellow marking circulation areas, and varying shades of green and blue providing a calm work environment in the city hall, as well as quiet places of study in the library addition.
A new city hall, library addition and garage surround a new public outdoor space, the city's 'civic green.' This civic core opens onto a new 17-acre park that includes a restored wetland. The site features a series of native and drought tolerant landscape settings encompassing a rehabilitated wetland, children's and picnic areas, a new dog park, and two belvederes with commanding views of the Pacific Ocean. The two site parcels are traversed by a web of walking trails and connected with a new pedestrian bridge.
The project's LEED Gold design integrates a number of strategies to create a healthy environment for staff and visitors. All employees, whether in an enclosed office or at a workstation, enjoy daylight and views. The long, narrow building allows for literal and figurative transparency: not only can one see through the building at any point, but all staff work areas are visible as well. Reception areas, conference rooms, teaming areas, and other common areas ring the perimeter of the city hall, allowing all to enjoy natural light and views. Underfloor air, operable windows, automated clerestory windows, and daylight harvesting provide comfortable spaces for people to work.