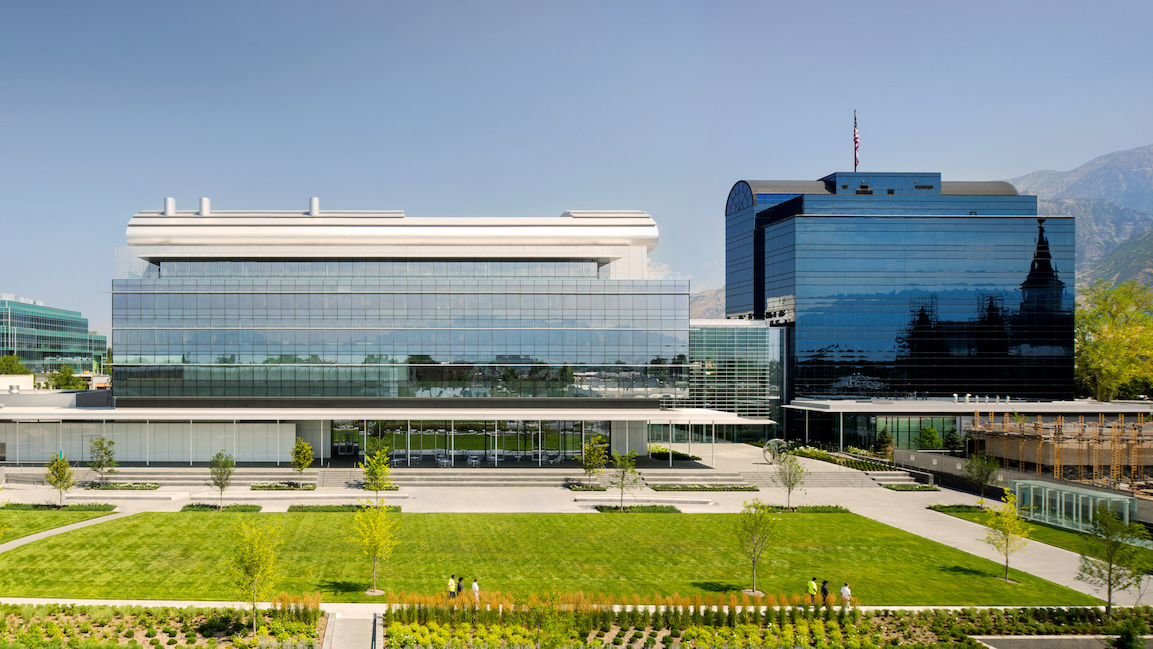 Nu Skin Innovation Center
Provo, Utah
Reflecting Nu Skin International's ethos of openness, collaboration, and innovation, the luminous expansion to its Provo headquarters helps the company share its message in physical form.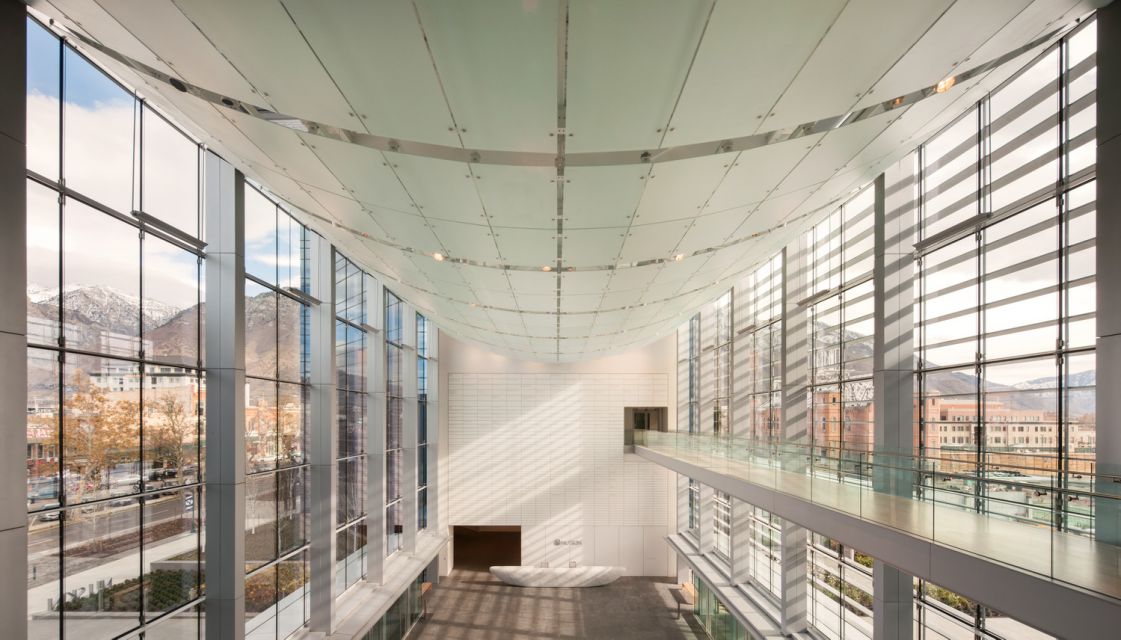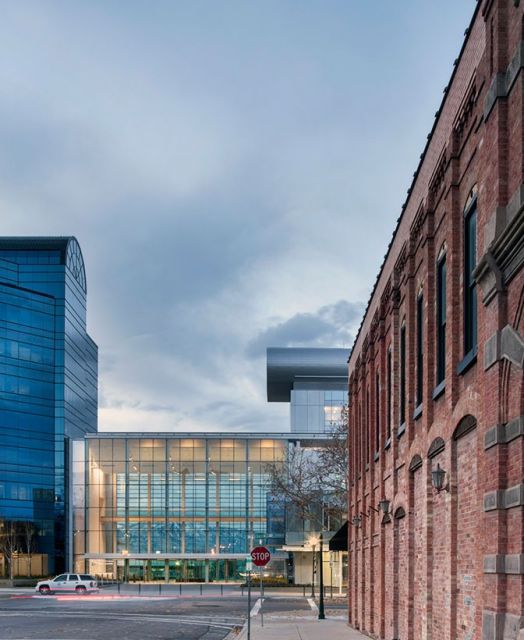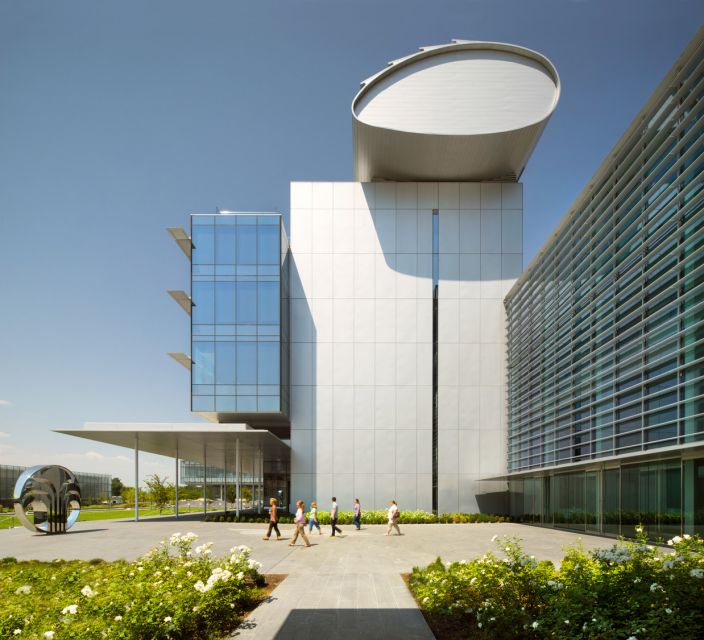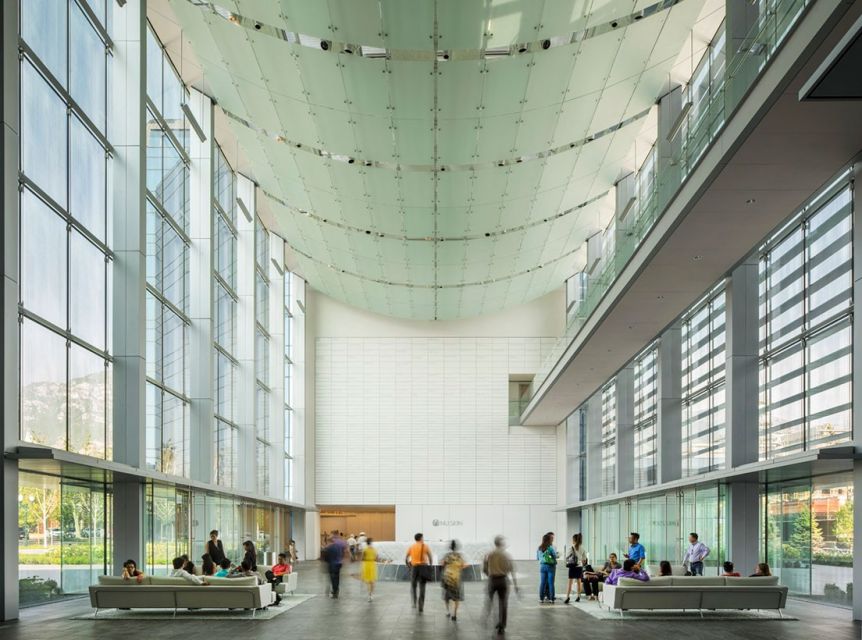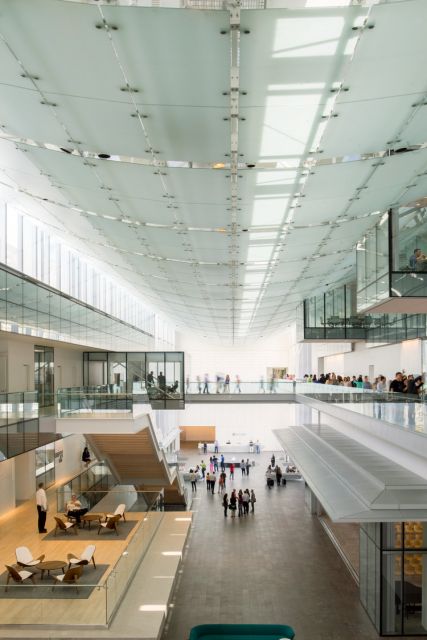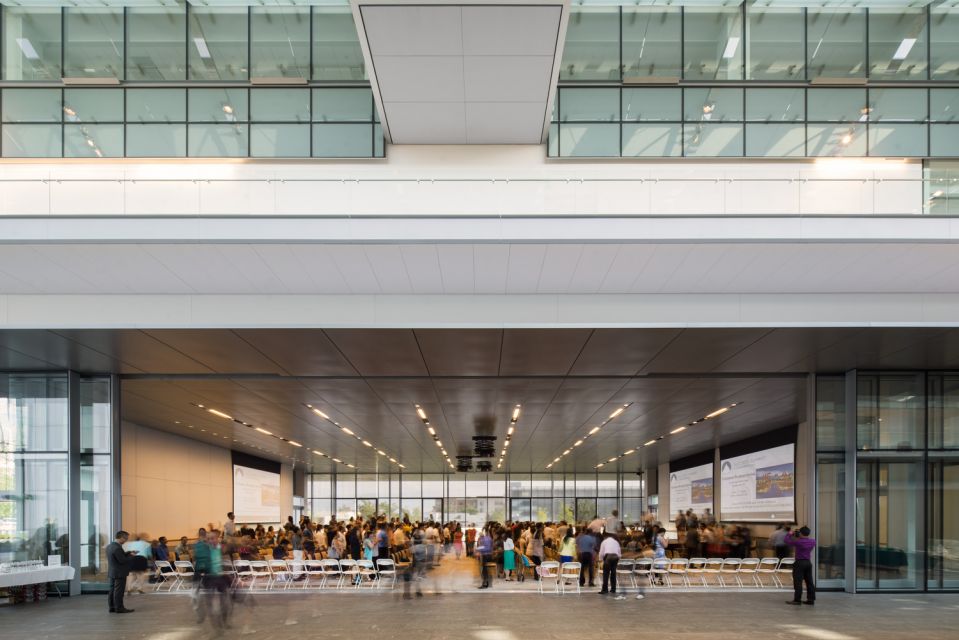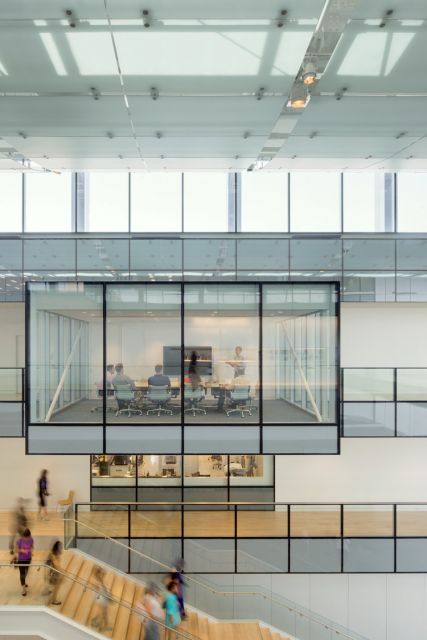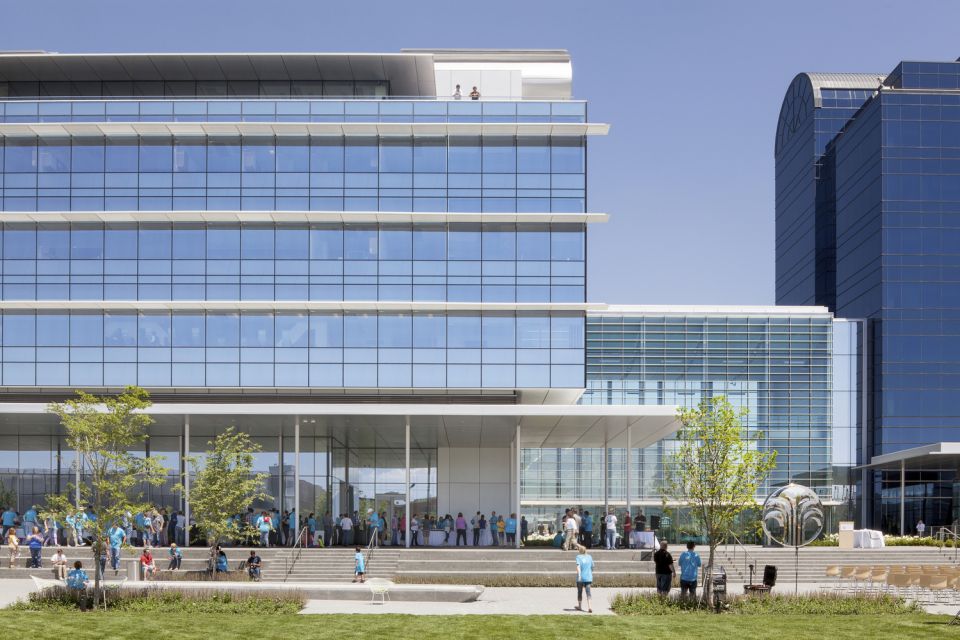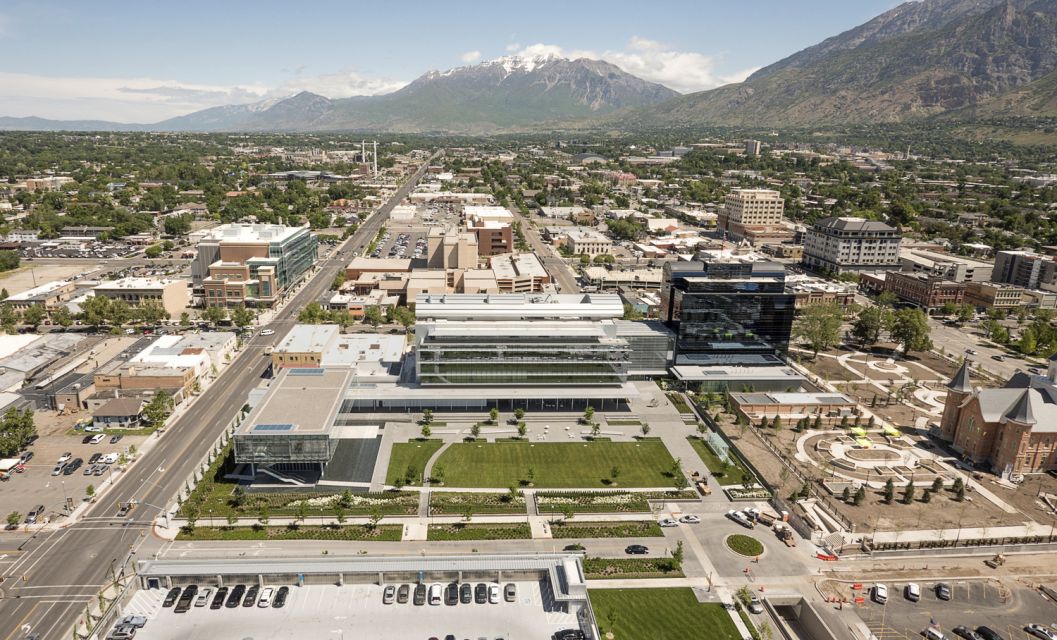 SIZE
170,000 SF
COMPLETED
2013
AWARDS
IDEAS2 National Award
Best Projects Office/Retail/Mixed-Use – Intermountain Area
The LEED Gold Innovation Center is comprised of three volumes: a three-story building that responds to the scale of Provo's historic Center Street; a six-story building to the south; and a four-story atrium linking the new buildings to each other and to the existing Nu Skin office tower. Research laboratories, conference spaces, a retail storefront, executive offices, two cafés, and a data center are contained in a series of light-filled spaces that reflect the aspirational qualities of the Nu Skin brand.
The atrium is the heart of the campus, an internal street and entry hall designed to host thousands of people from around the world. On the main level, glass walls open to a 500-seat meeting room with views of the garden landscape to the south. A grand staircase draws visitors and staff up to the data center, laboratory and office levels connected by circulation paths bridging the atrium. Conference rooms cantilever into the space below the curved ceiling of laminated glass panels. The ceiling is suspended below a layered system of skylights and aluminum louvers, which modulate soft light throughout the day.
The exterior is composed of transparent volumes anchored by sleek, metal-clad core spaces. Delicate sunshades along the south elevation shade the interior spaces from direct sunlight while framing views of the nearby Wasatch Mountains. Crowning the south building is an airfoil-shaped mechanical penthouse, a nod to the barrel-vaulted forms of the original Nu Skin tower.