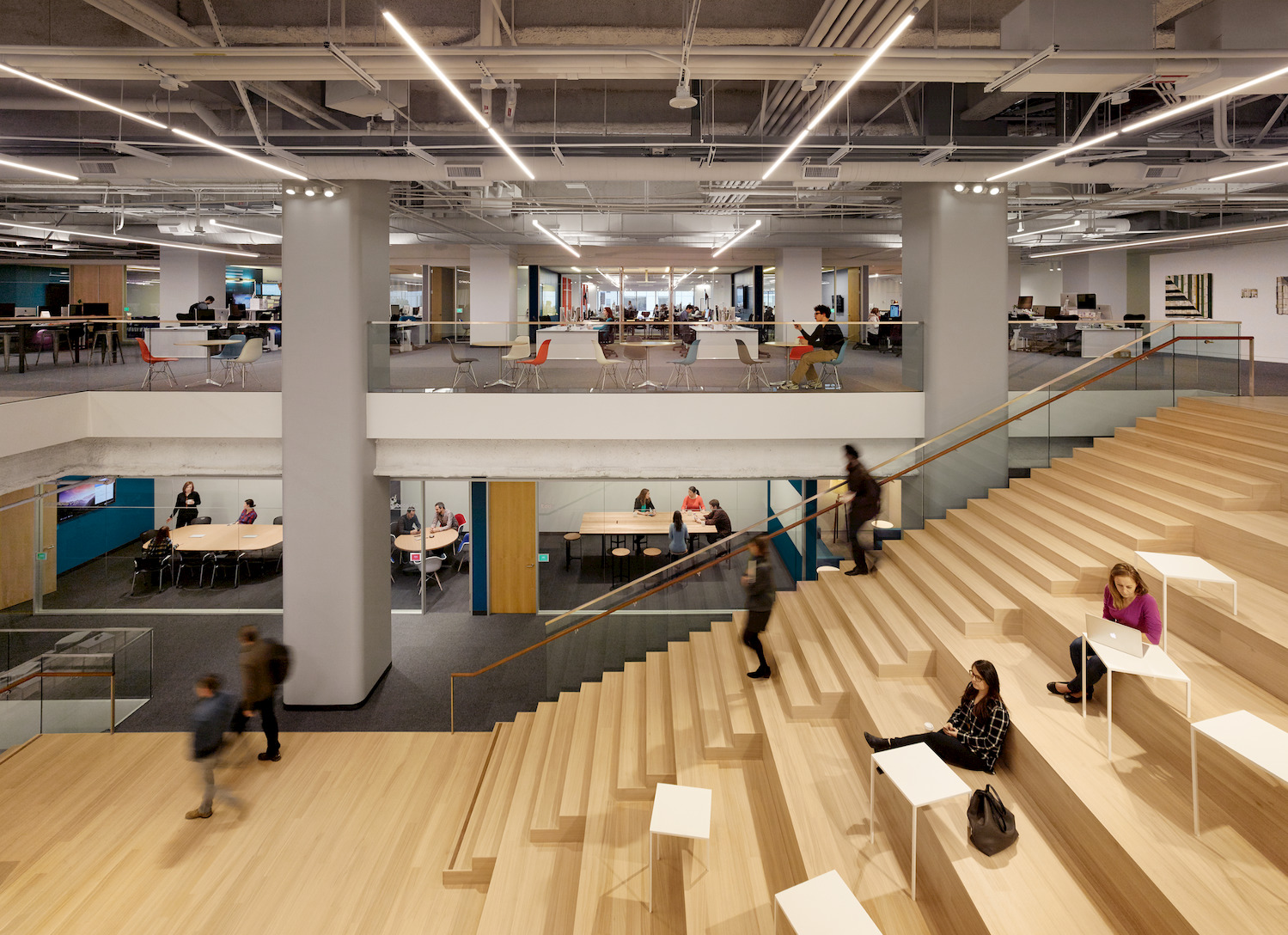 Square, Inc. Headquarters
San Francisco, California
Transforming a windowless former Bank of America data center into an expansive workplace for Square, we applied urban design principles to create an intuitive environment that fosters connection and engagement.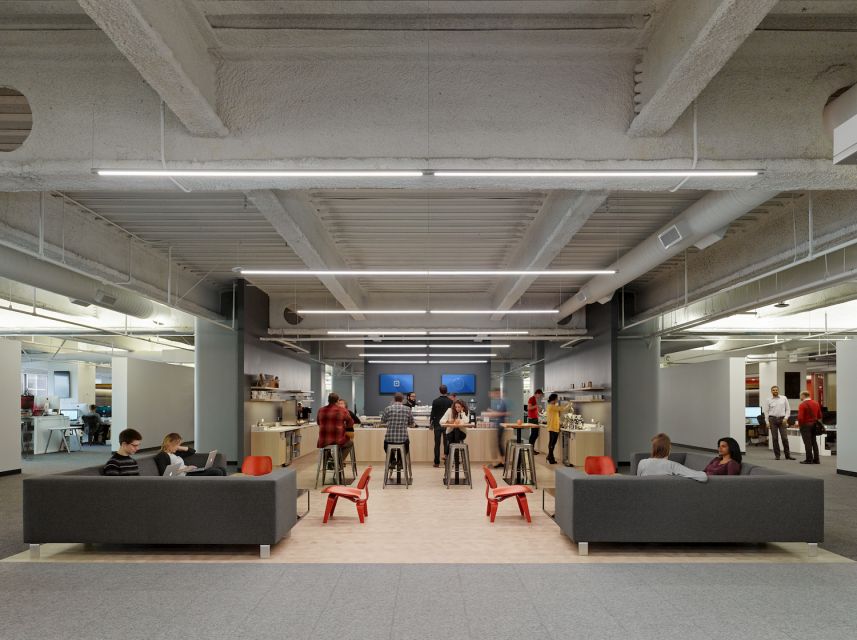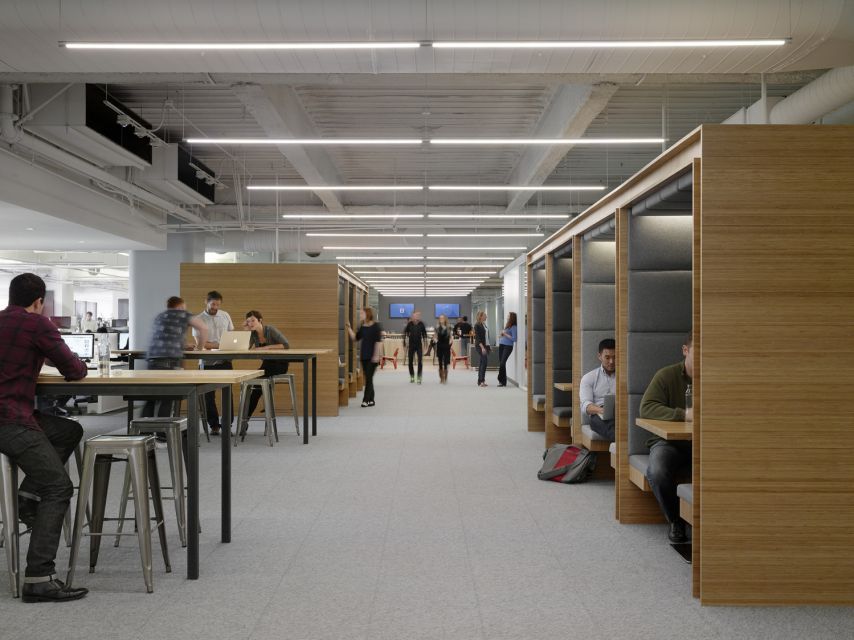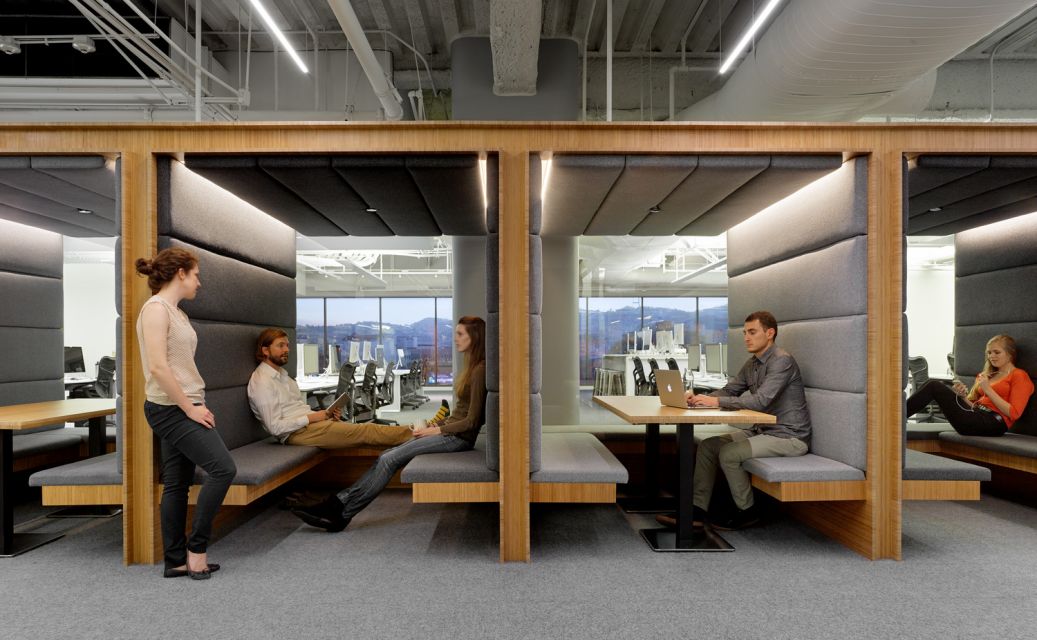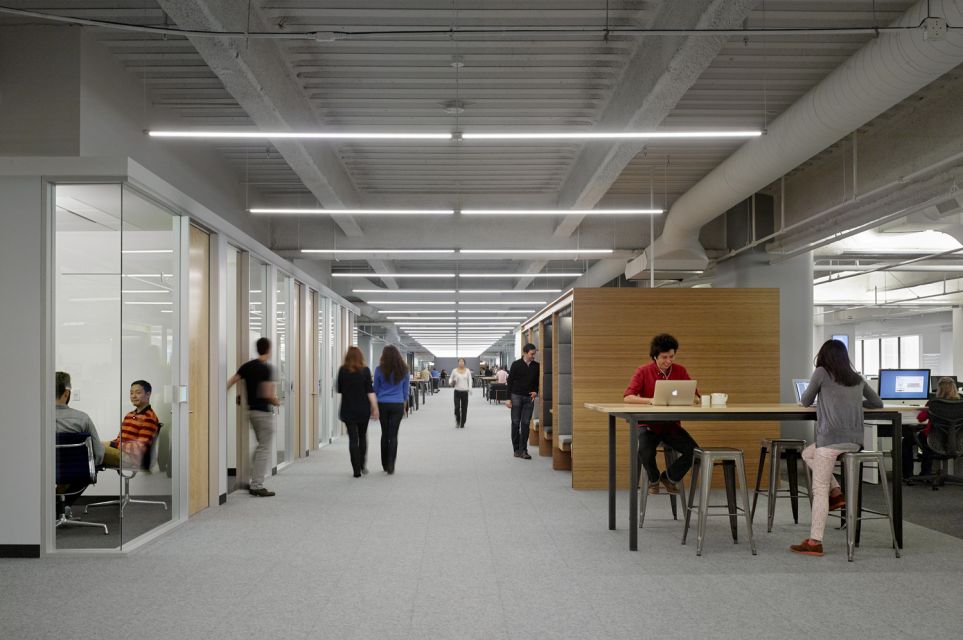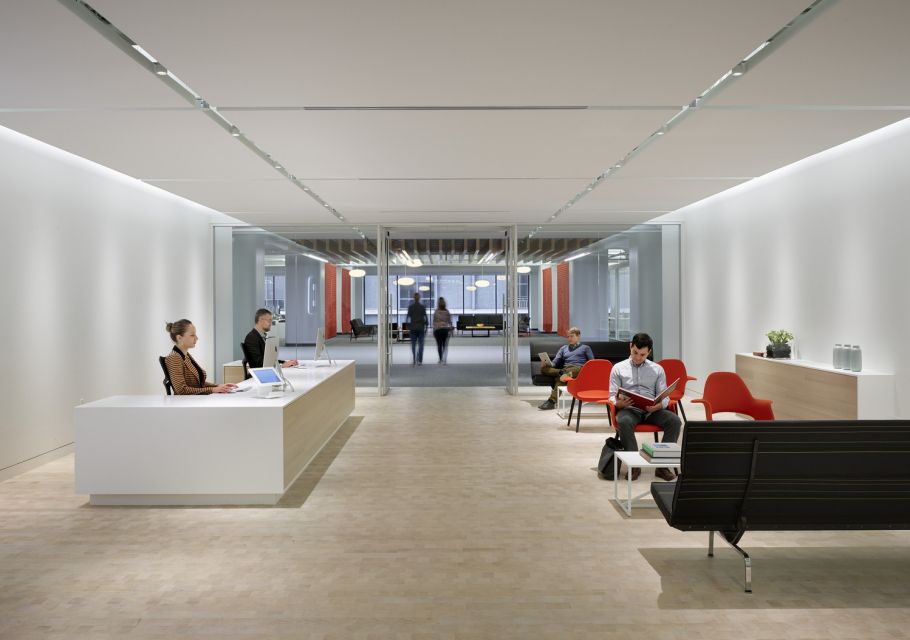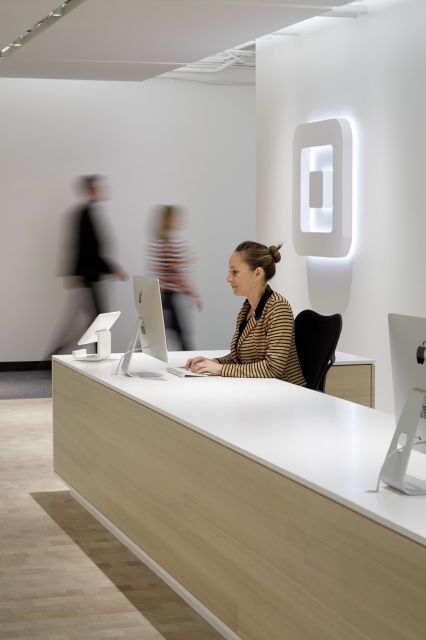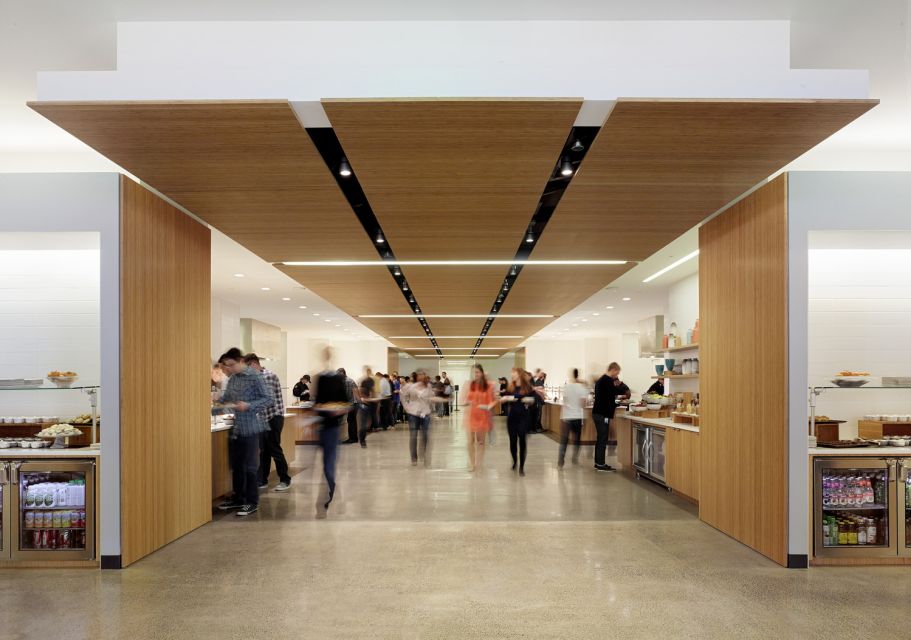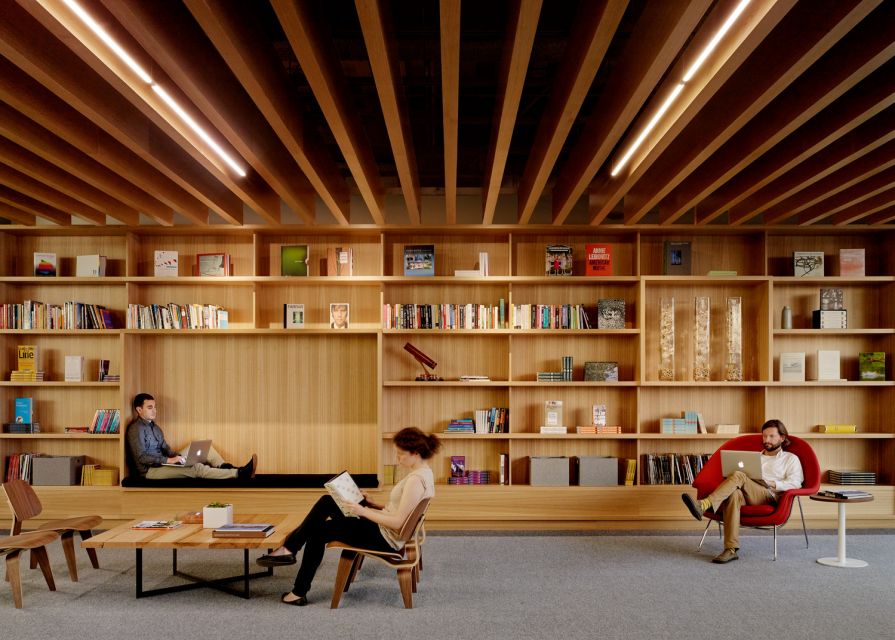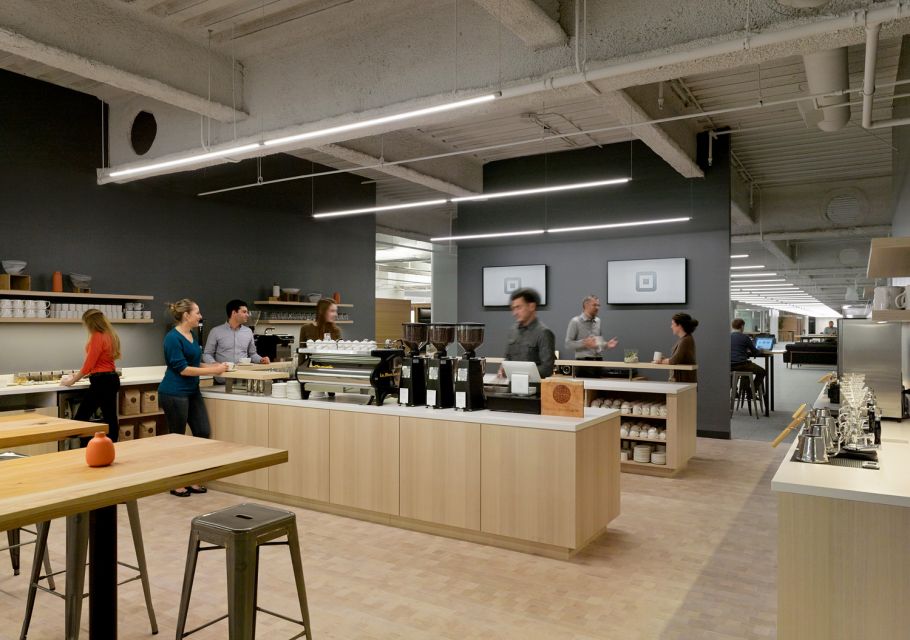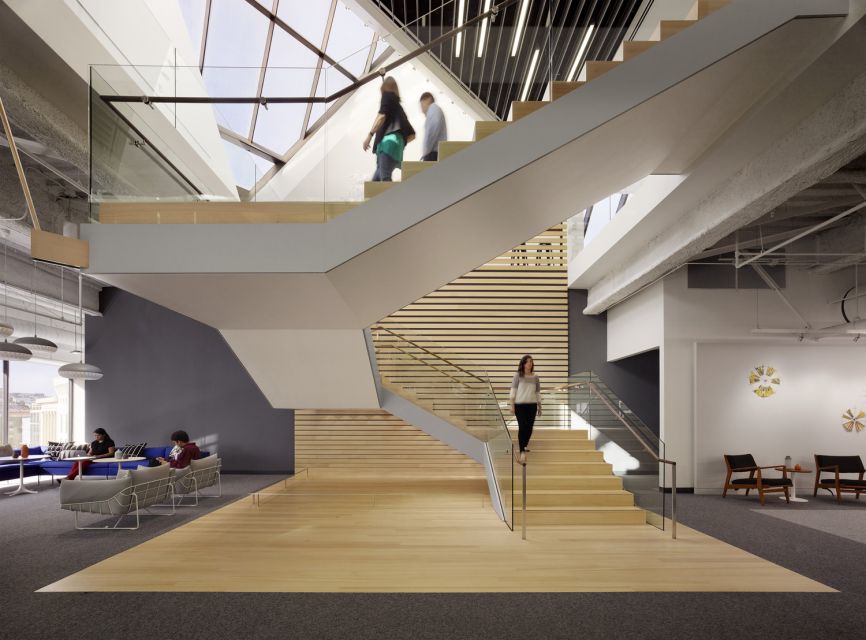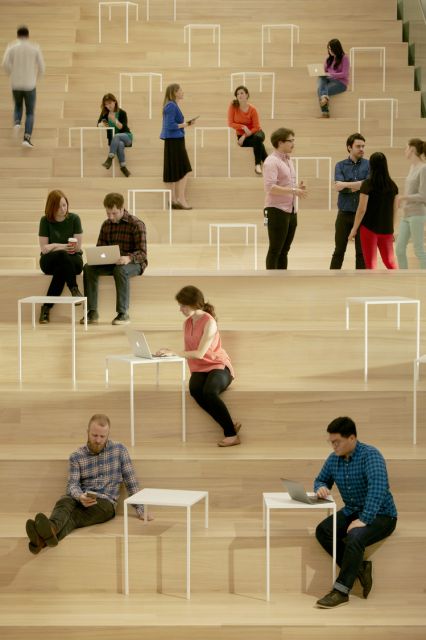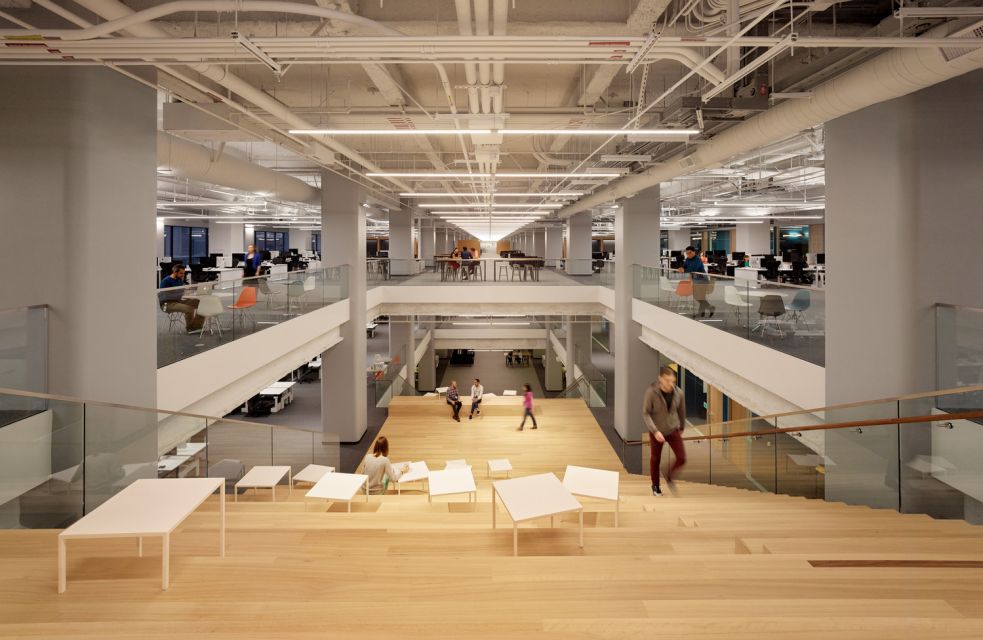 Square makes commerce easy for thousands of small business owners and their customers. The company's ethos is reflected in every detail of their software and hardware products, with a crisp, minimalist design that is both intuitive and elegant. When Square approached our practice to design its San Francisco headquarters, we arrived at several fundamental objectives: to nurture a fully transparent culture in keeping with its startup roots; to accommodate growth through clear organization; and to complement the brand through careful architectural detail.
Constructed in two phases, the project encompasses 320,000-square-feet over four floors. Large floor plates, while allowing many employees close proximity to one another, also pose a challenge to organizing space in an intuitive way. We addressed this challenge by applying principles of urban design; by taking cues from cities such as Dubrovnik and Savannah, the design establishes clear circulation routes with visual landmarks that break down the scale of the space. A central boulevard serves as the organizational spine for the office floors, encouraging interaction and chance encounters throughout. Lined with tables and cabanas, and punctuated by "civic" landmarks—including a library, gallery, and cafe—the boulevard functions as a primary hub for team collaboration and social interaction. Anchoring the boulevard, a monumental stair unifies the office floors and provides a flexible venue for a host of activities, from individual work to large presentations. On the eighth floor, a more intimately scaled 'Square Stair' connects the office floor to the main dining level.
The project's clean lines and predominantly white interiors reflect Square's visual identity. In open areas, the exposed steel structure is painted white to reflect as much daylight as possible into the deep floor plates. Natural wood elements, detailed with locally salvaged eucalyptus and bamboo plywood, provide visual interest in the common spaces. Color is applied selectively to demarcate key landmarks and evoke the Bay Area, with the two primary accents of international orange and pacific blue.