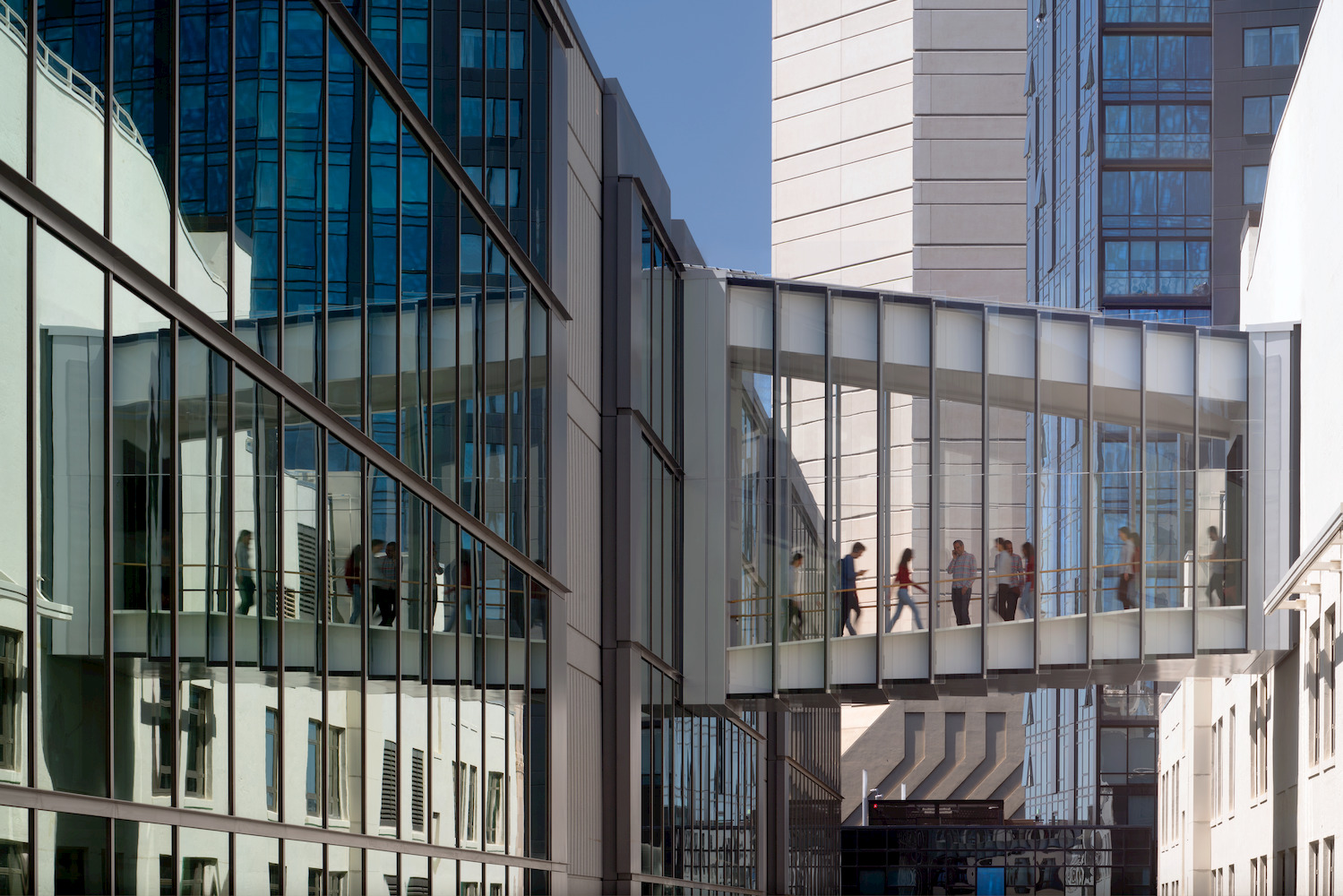 Twitter Skybridge
San Francisco, California
Stretching between the historic San Francisco Furniture Mart and its renovated neighbor 100 feet above a pedestrian alley, the Skybridge creates an interconnected urban campus in the heart of mid-Market.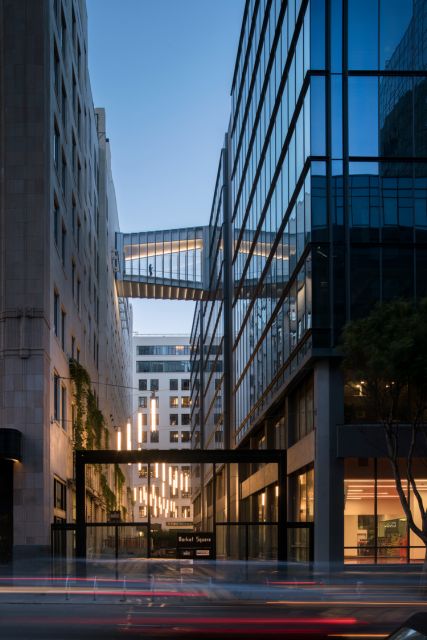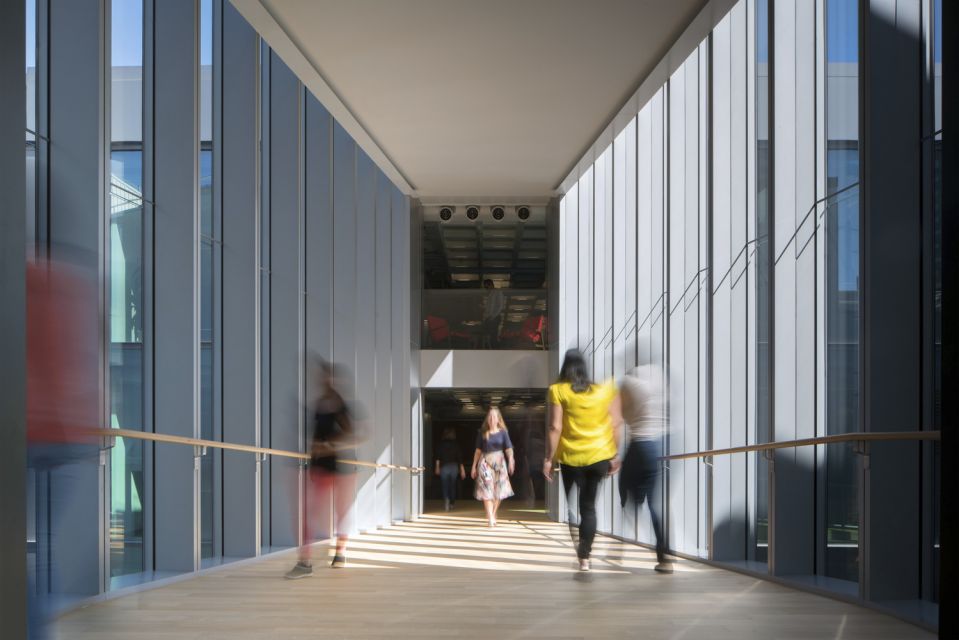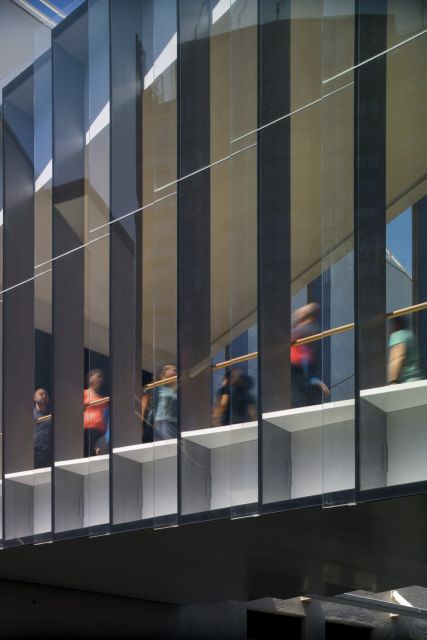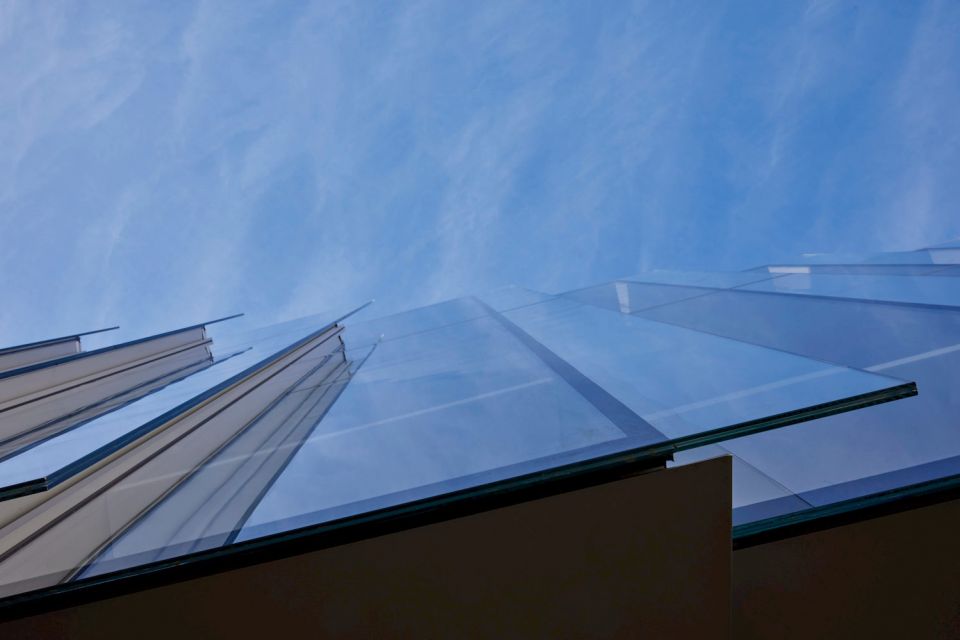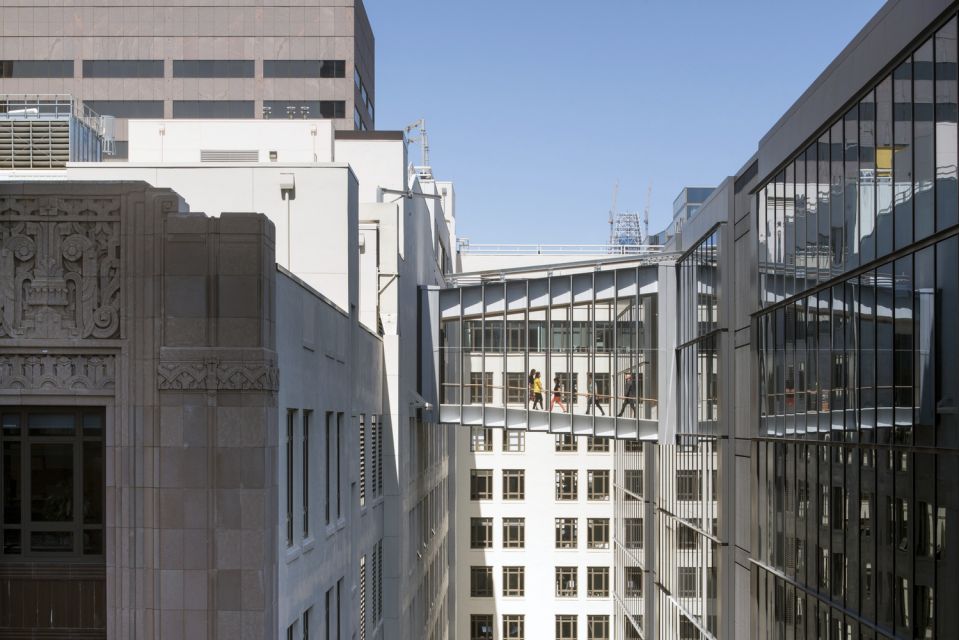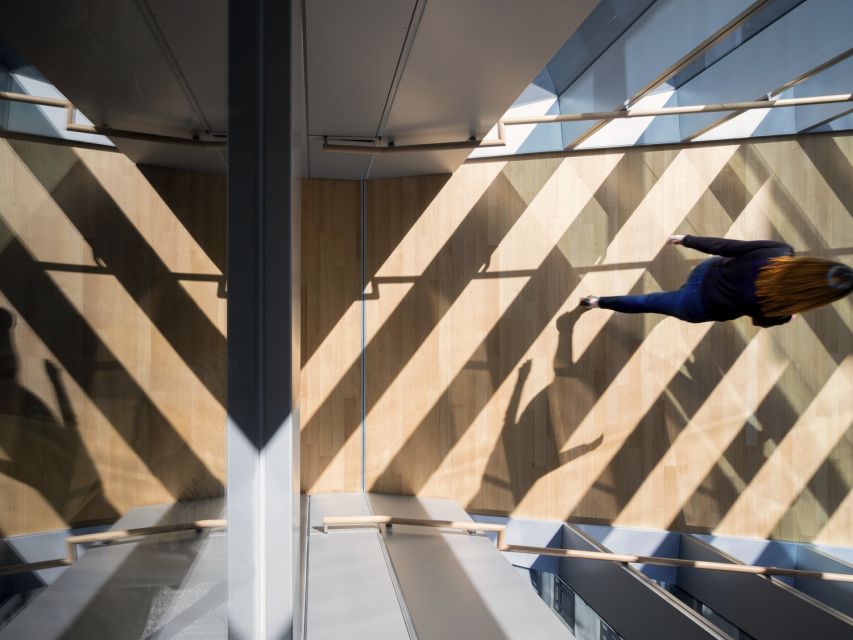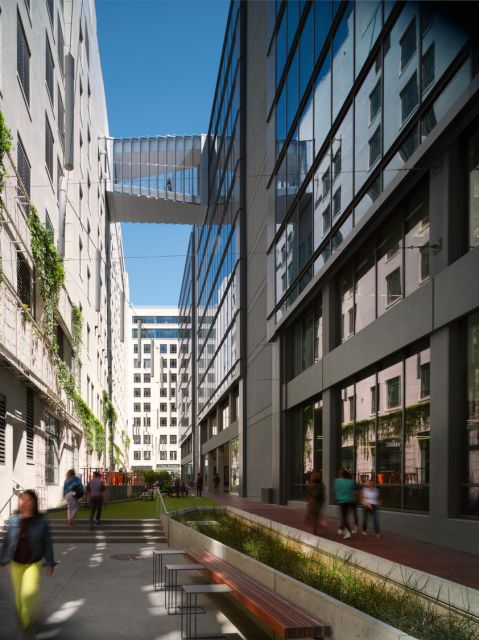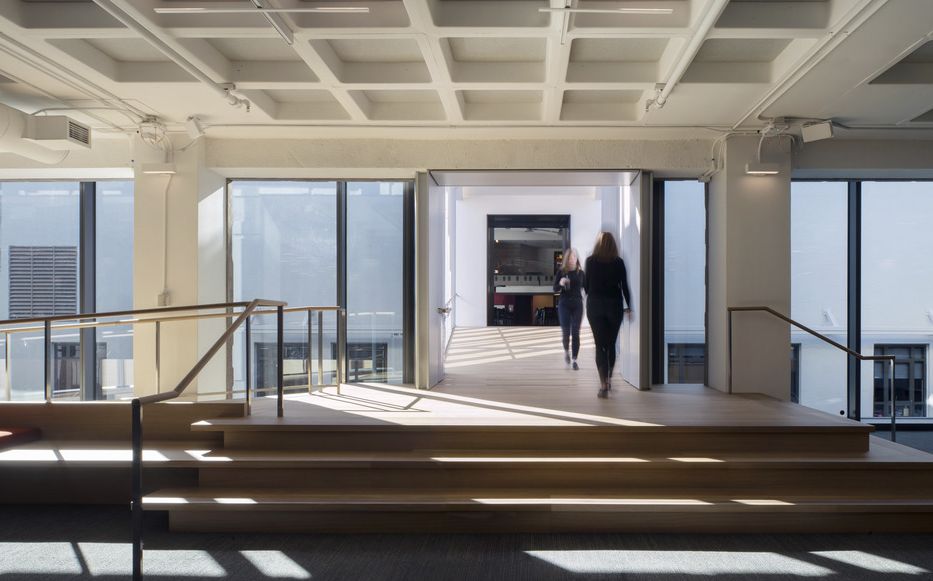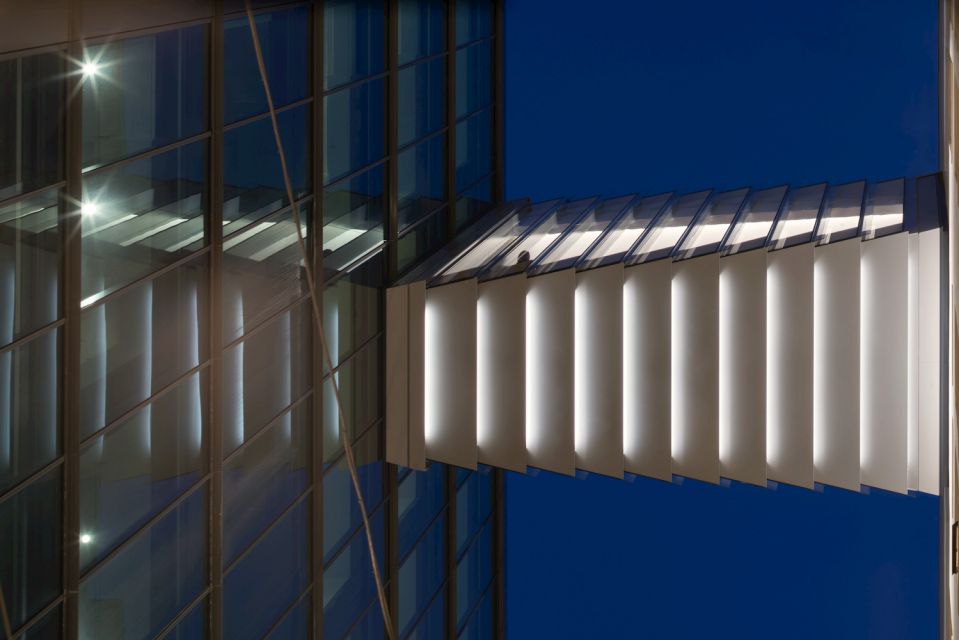 The 35-foot-long crossing connects a double-height main dining hall and all-hands space and two light-filled floors of specialty dining, creating nearly 100,000-square-feet of contiguous gathering space. By connecting these amenities, the Skybridge provides opportunities for employees to intermingle as they traverse between buildings, while fostering a greater sense of community within the company.
The sculptural form of the Skybridge responds to several site-driven constraints. The bridge slopes downward to mediate the difference in elevation between the ninth floors of each building, which differ by nearly five feet. The roofline stretches upward to connect to a tenth-floor overlook, establishing a visual connection between dining spaces in both buildings. In plan, the bridge tapers as it crosses to the newer building to accommodate slight differences in the column grids between buildings. We embraced as a formal strategy what began as a response to physical variation: the squeezing and stretching of the volume results in perspectival illusion from within the bridge as well as when viewed from below.
In the daytime, the tiled glass of the Skybridge reflects the colors and changing hues of the sky; at dusk, it is softly illuminated. Underneath the bridge, shingled aluminum panels correspond to the curtainwall to create a textured 'third-façade.' Designed to withstand a foot of lateral movement at both ends, the structure is concealed to maintain visual emphasis on the sculptural form.