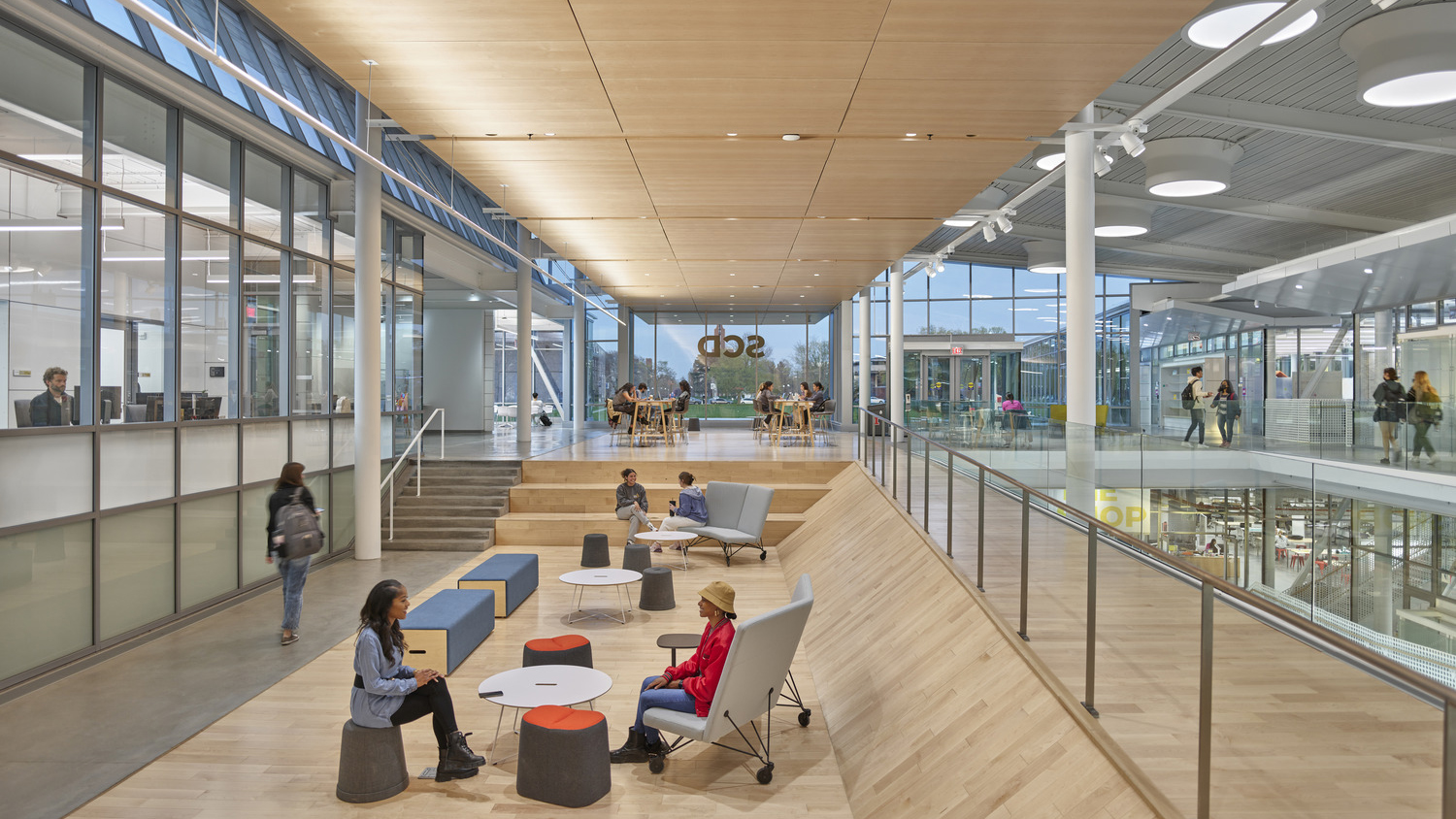 University of Illinois Urbana-Champaign, Siebel Center for Design
Champaign, Illinois
A versatile new home for the University of Illinois' Siebel Center for Design offers shared studios, classrooms, and gathering spaces in support of an interdisciplinary approach to human-centered design.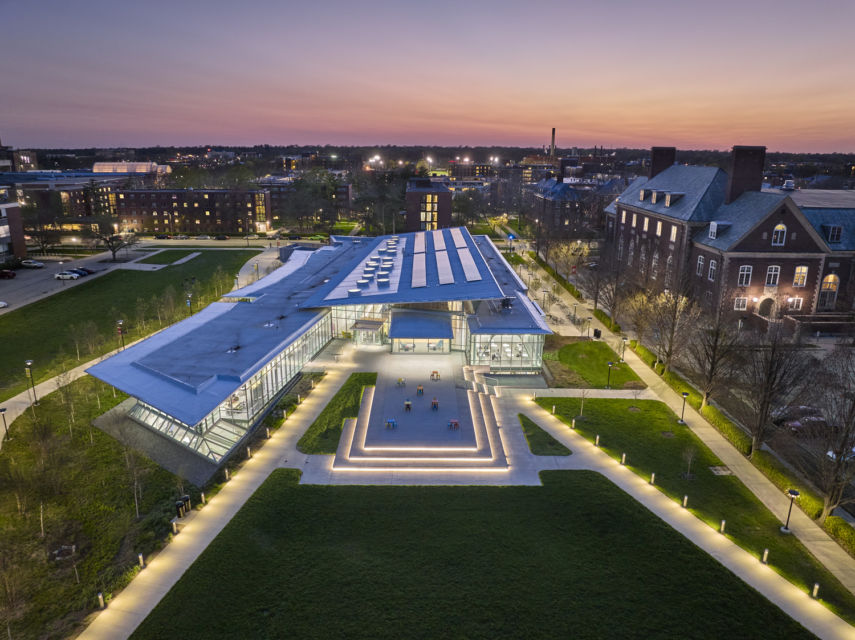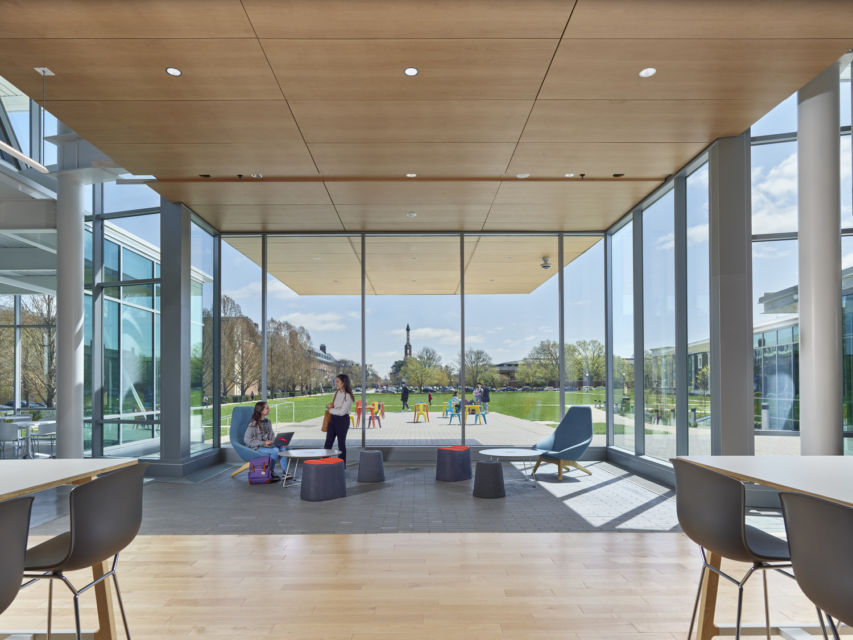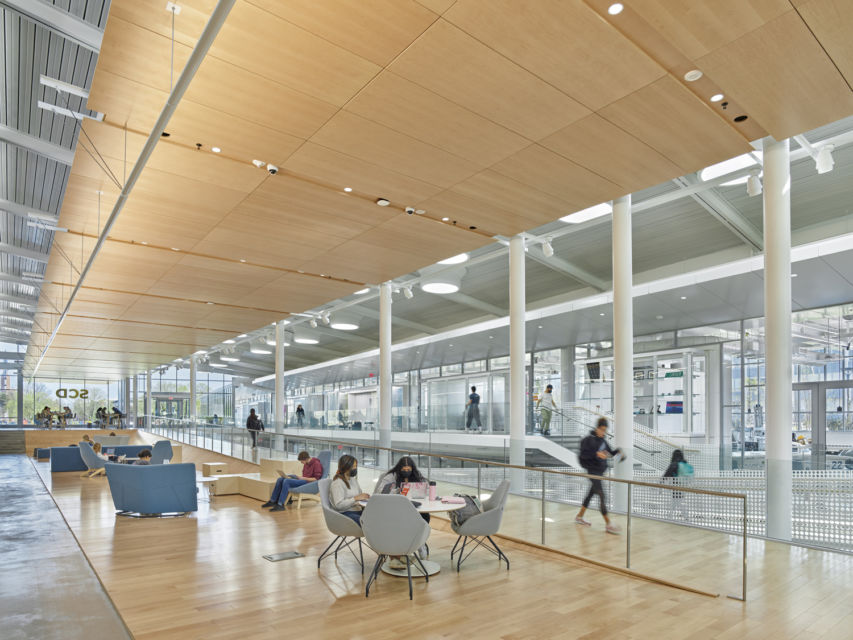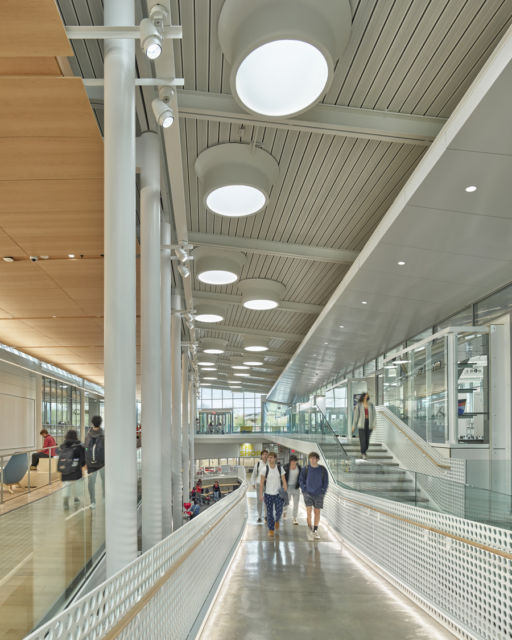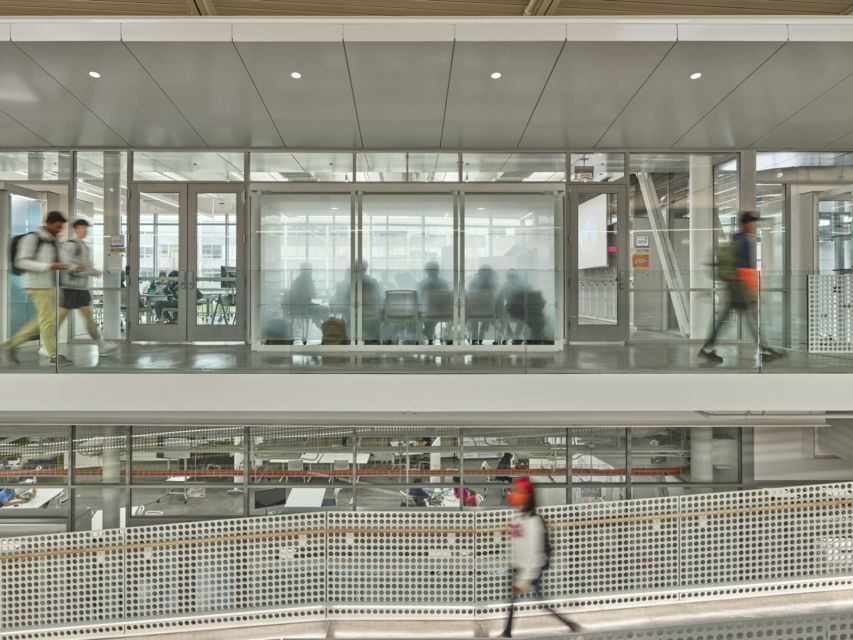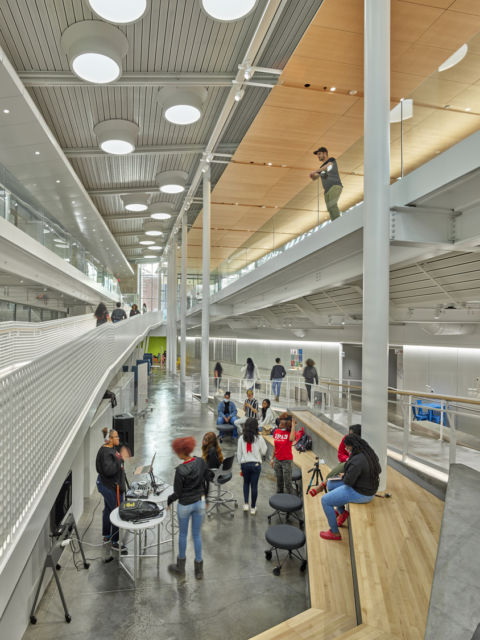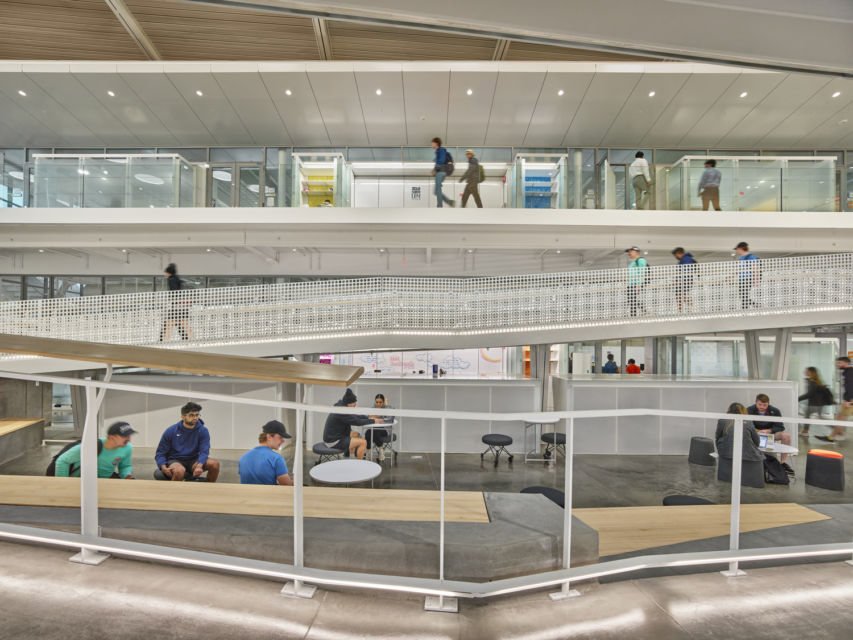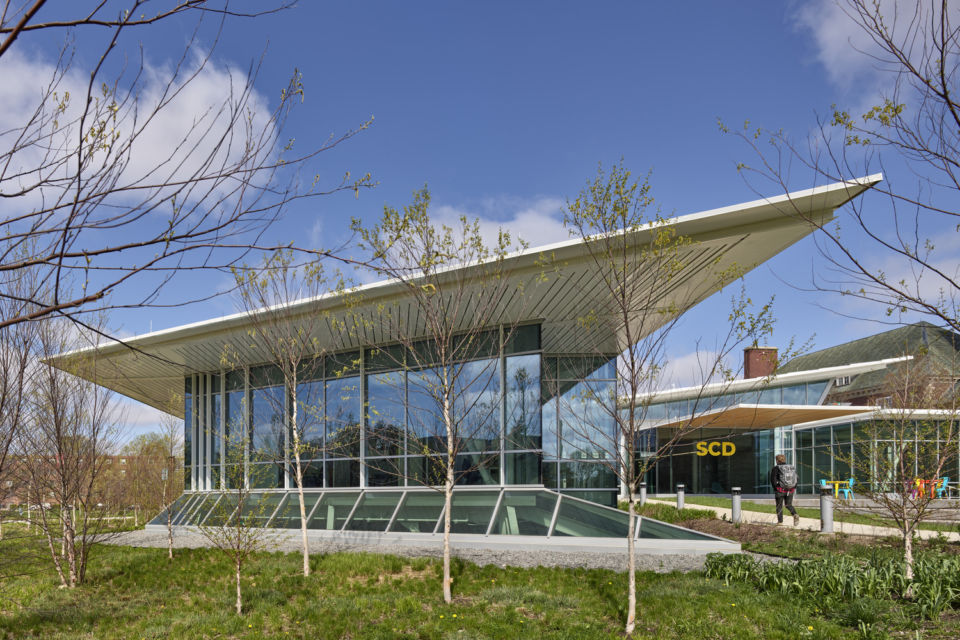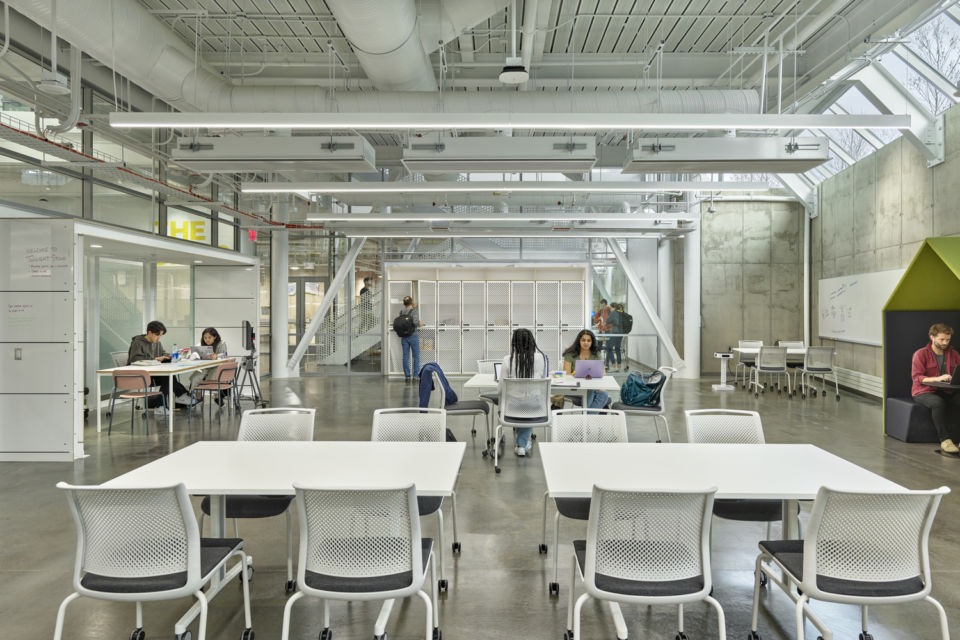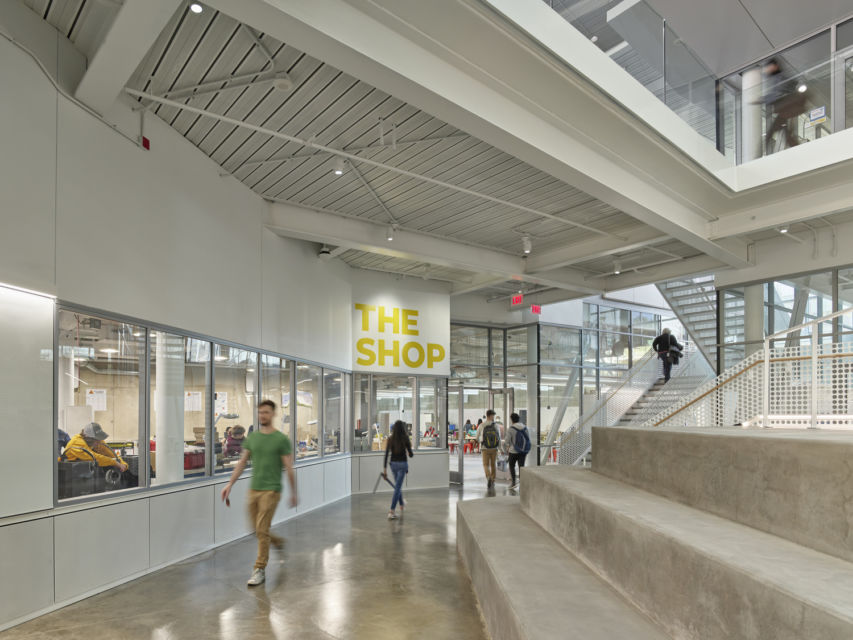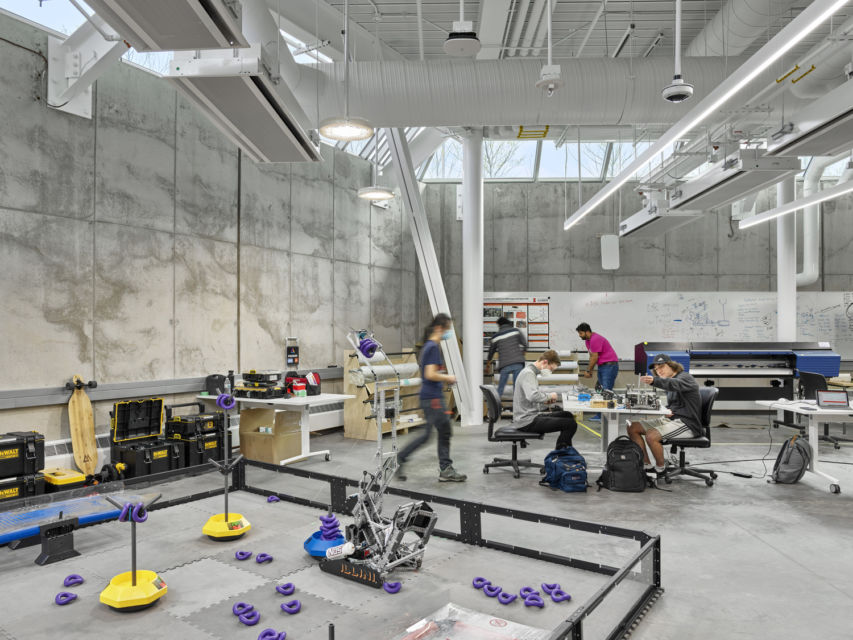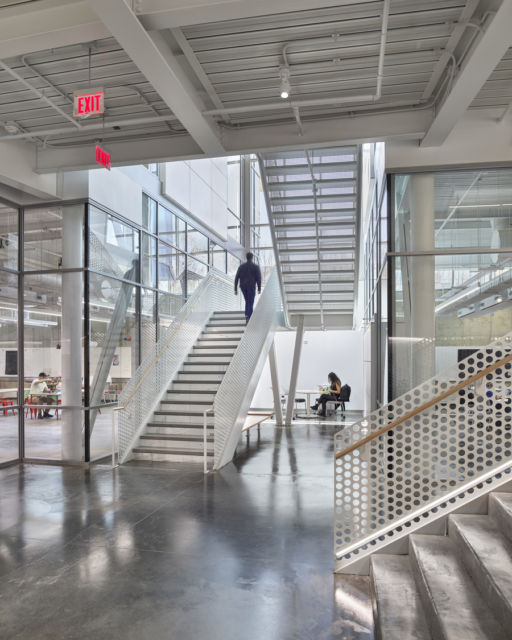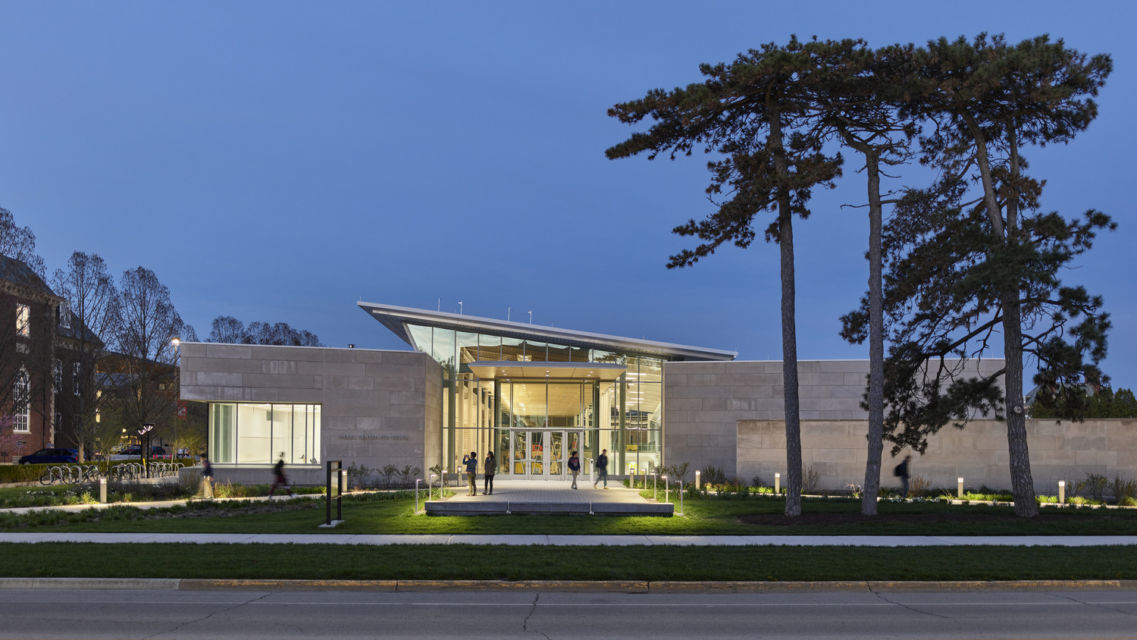 One of the first ground-up design schools of its kind in the country, the new building supports the mission of the Siebel Center for Design, launched in 2016, to encourage a collaborative approach to problem solving – one that combines design thinking, experimentation, prototyping, and making. The 60,000 square-foot project includes airy classrooms, 9,000 square-feet of collaboration space, and nearly 5,000 square-feet dedicated to fabrication space, as well as an amphitheater, gallery, multimedia studio, café, and an experimental kitchen. Reinforcing the University's role as a leader in universal accessibility, all levels of the Center are linked by a sloping central walkway – the main circulation route within a skylit two-story opening in the building's heart.
An elegant pavilion gracefully layered onto the landscape of the Military Axis, the Center for Design provides an iconic terminus to this prominent campus green. Its architectural expression maximizes the use of glazing to achieve a high degree of transparency and visibility throughout as well as between the building and landscape, showcasing the innovative programs within. Deep roof overhangs allow abundant natural light to penetrate the interior while limiting glare and direct heat gain.