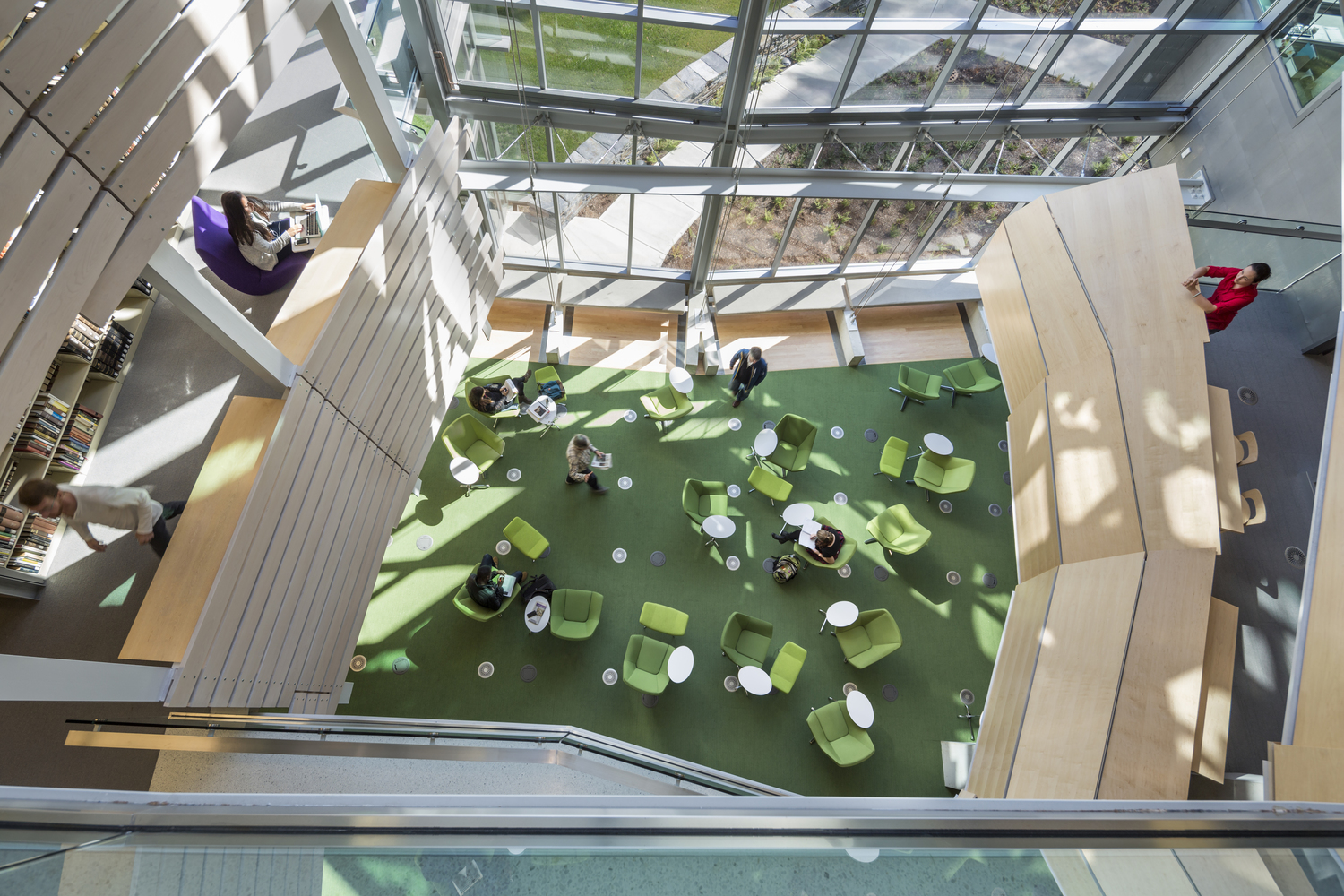 Williams College, Stetson Hall, Sawyer Library
Williamstown, Massachusetts
Filled with diverse collaborative spaces, the re-envisioned library complex at Williams College is a multifunctional destination for individual and collaborative scholarship.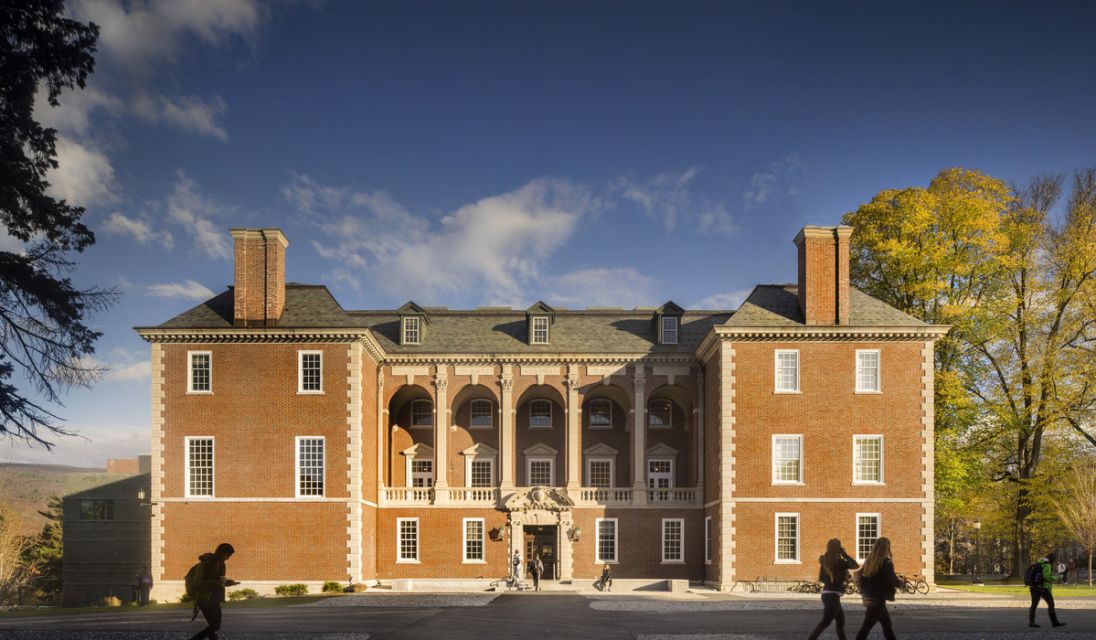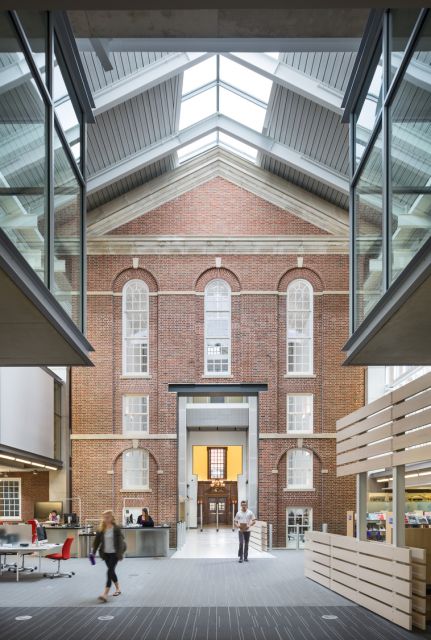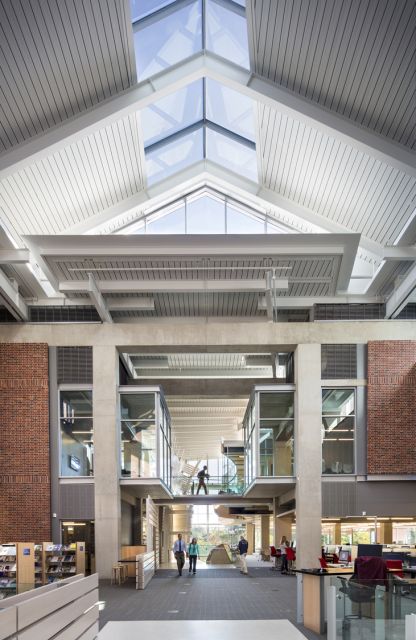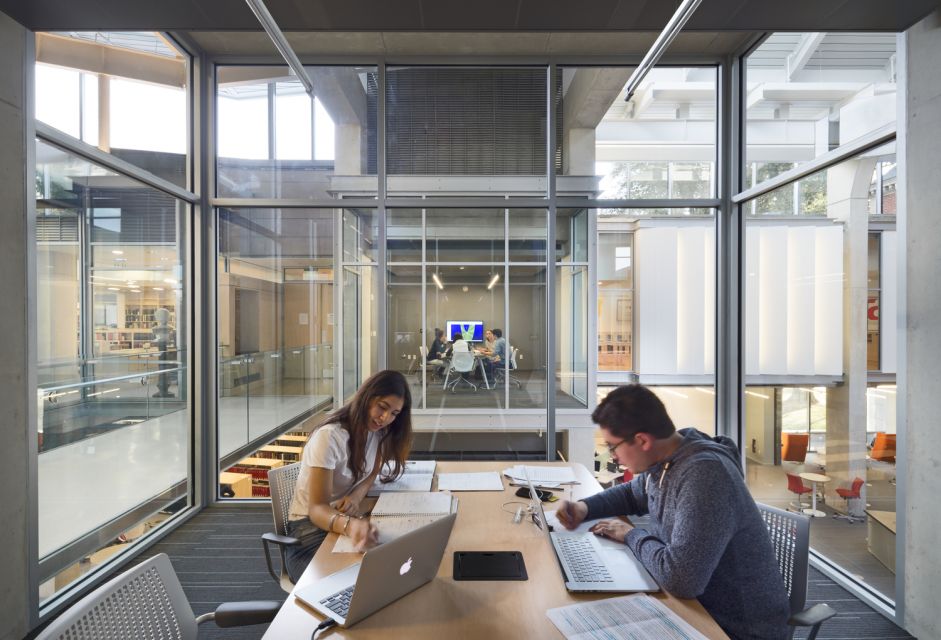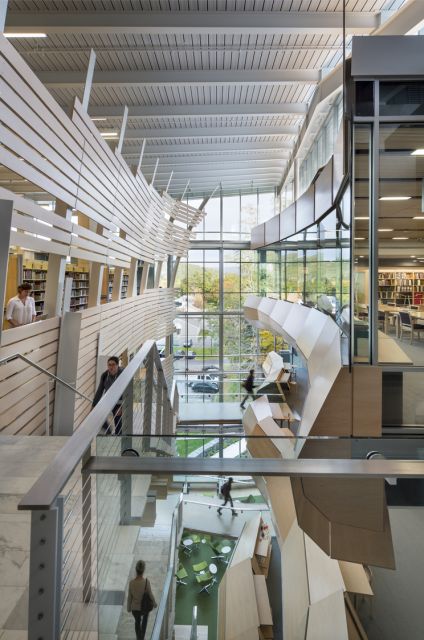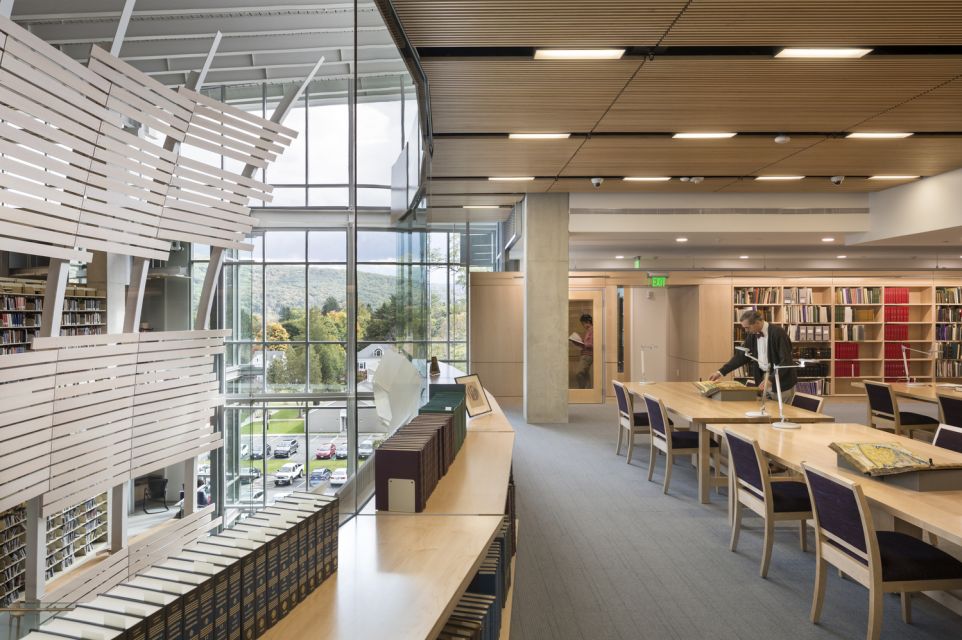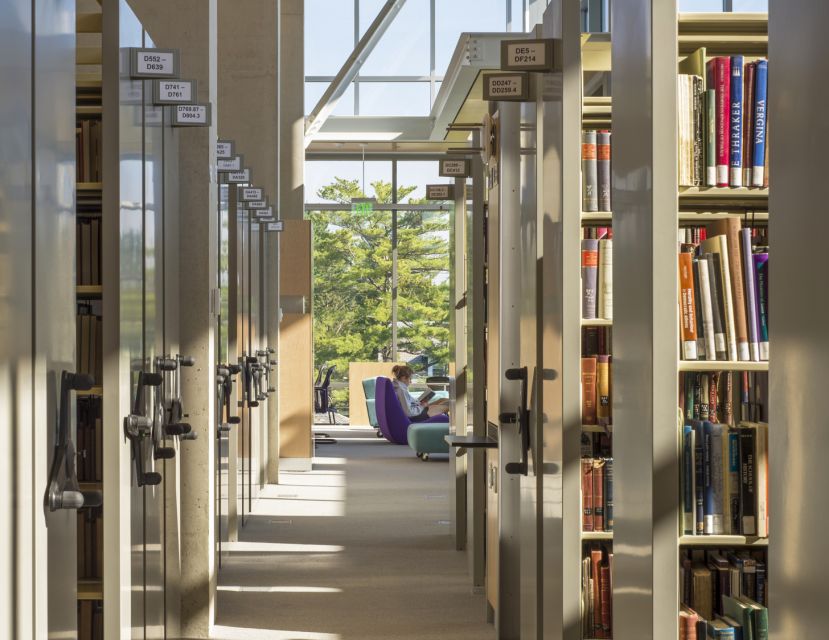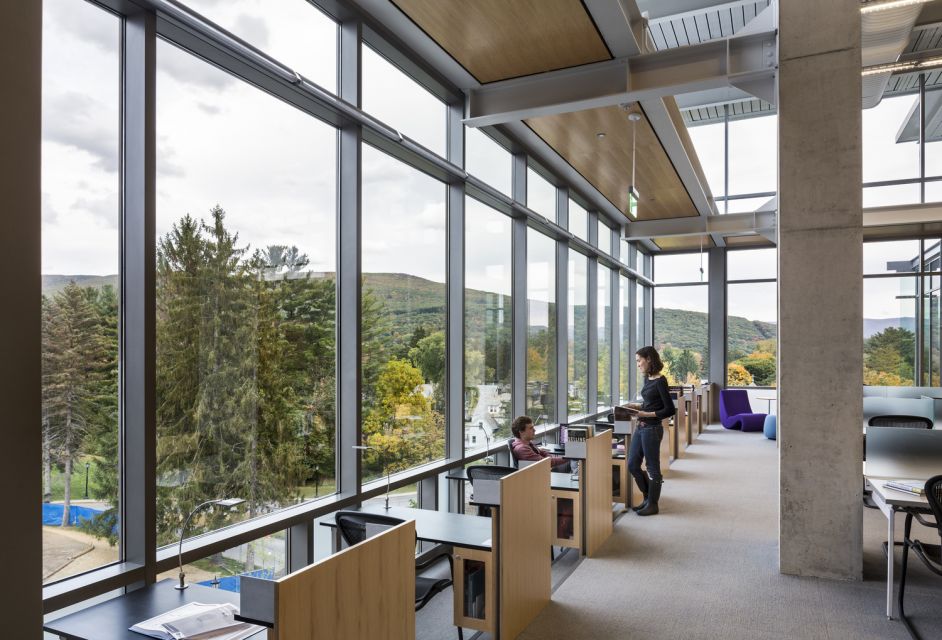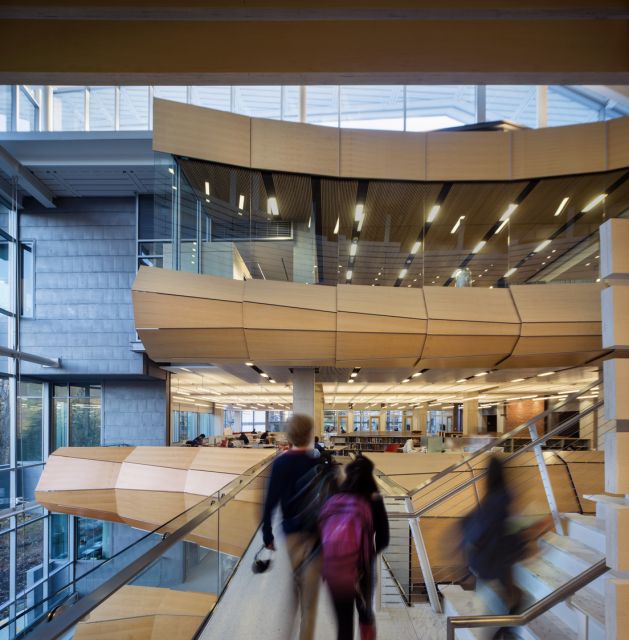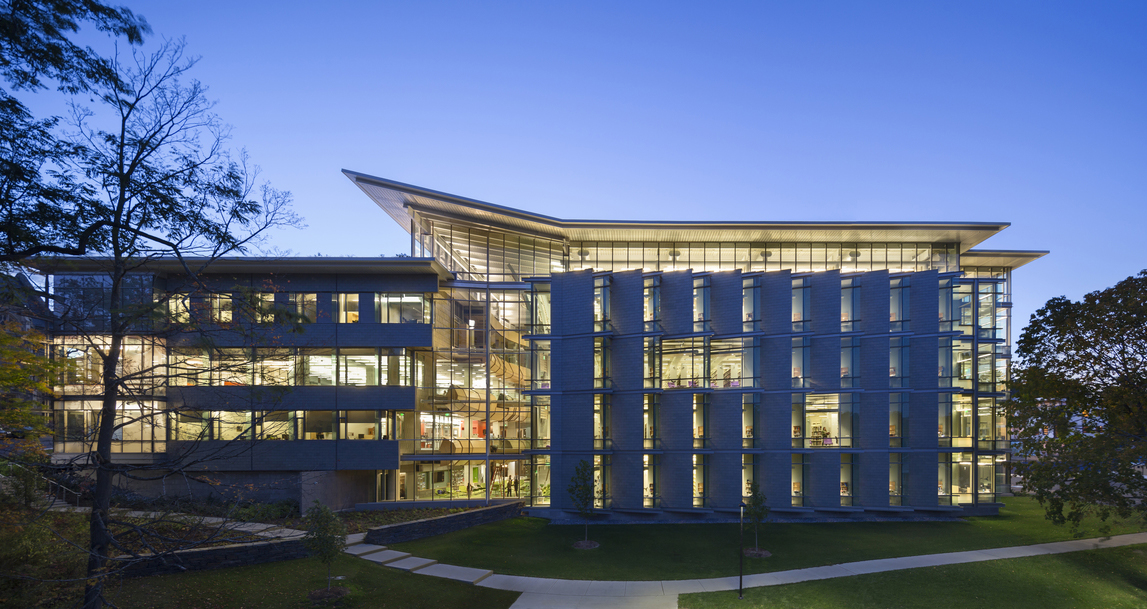 SIZE
45,500 SF
COMPLETED
2009; 2014
AWARDS
AIA/ALA Library Building Award
Library Design Showcase
Excellence in Architecture Honor Award – Building Additions, Renovation or Adaptive Reuse
American Architecture Awards
Award of Excellence
The project unites Williams' main library with the renowned Chapin Library of Rare Books and the Center for Educational Technology, reinstating the architectural splendor of the iconic 1921 Stetson Hall as well as its status at the heart of the Williams experience. Meticulously restored, this beloved landmark allows the library complex to fit gracefully within the historic fabric of the campus. Library spaces look outward to views of the Berkshires while also drawing from the energy of the soaring, five-level atrium – the focal point of the new complex.
Sawyer Library's distinct zones for collections and collaboration allow visitors to easily navigate the building. The "collections zone" houses books in a hybrid-compact shelf format, with individual study carrels around the perimeter, offering natural light and views, immediate collection access, and a quiet place to study. Across the central atrium, the "collaboration zone" represents the vision of the 21st-century library as a space for collaborative learning and group activities. It collocates the library's primary services – Reference, Technology and Rare Books – across three levels. Natural light, social presence and inspiring views of the collaboration zone naturally pull users towards these services.
The textured green-gray slate of the new library addition complements the spectacular landscape while acting as a counterpoint to the red brick, Georgian Revival character of Stetson Hall. Much of the library's entry sequence, including the open atrium stair, uses salvaged marble from the building's original cast iron book stack system, restored to a bright white finish.