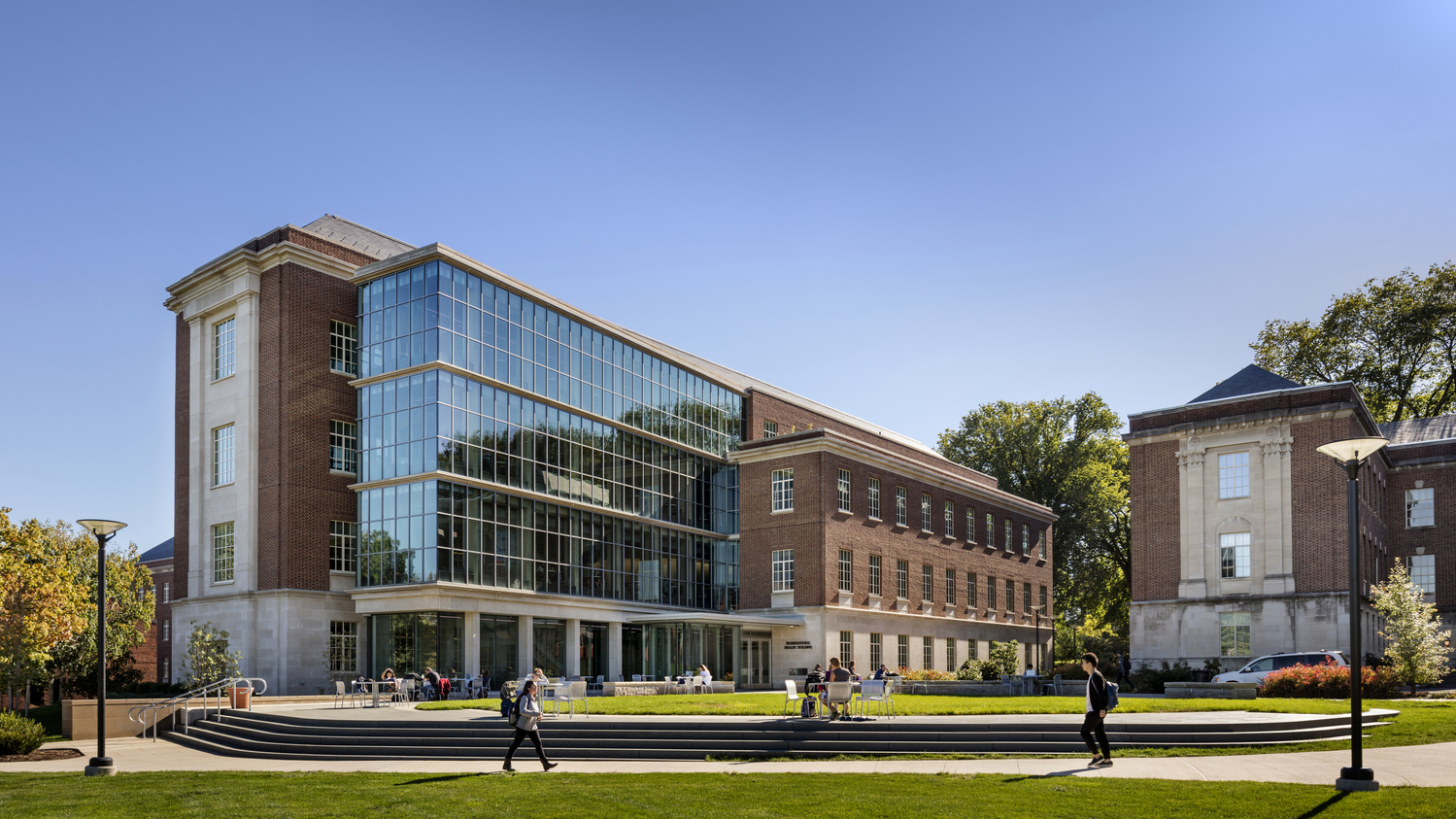 Penn State, Biobehavioral Health and Health and Human Development Buildings
University Park, Pennsylvania
As part of an expansion to unite all of the College of Health and Human Development's research centers, the Biobehavioral Health and Health and Human Development buildings encourage interaction between researchers, students, and faculty.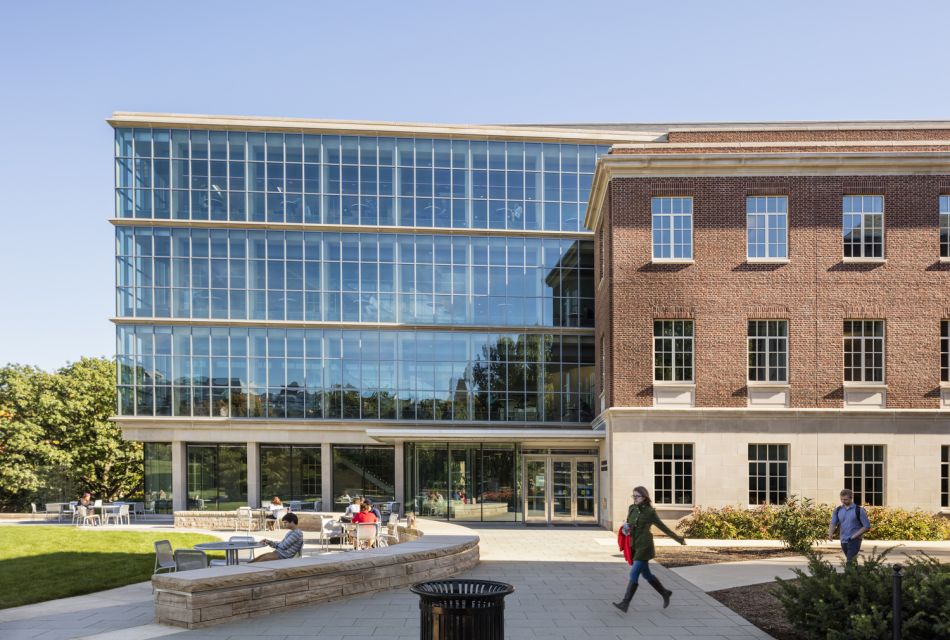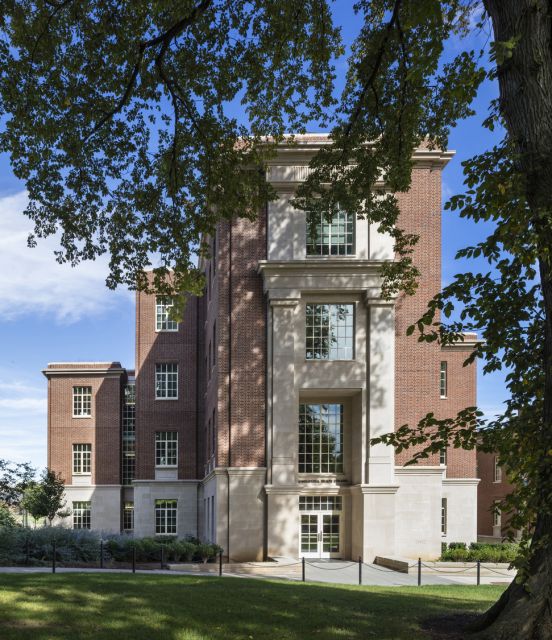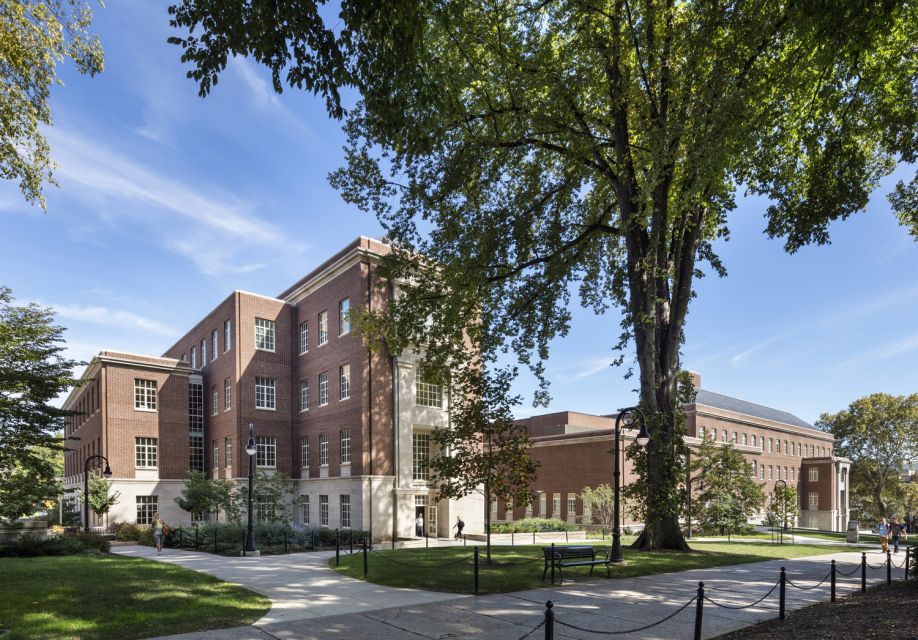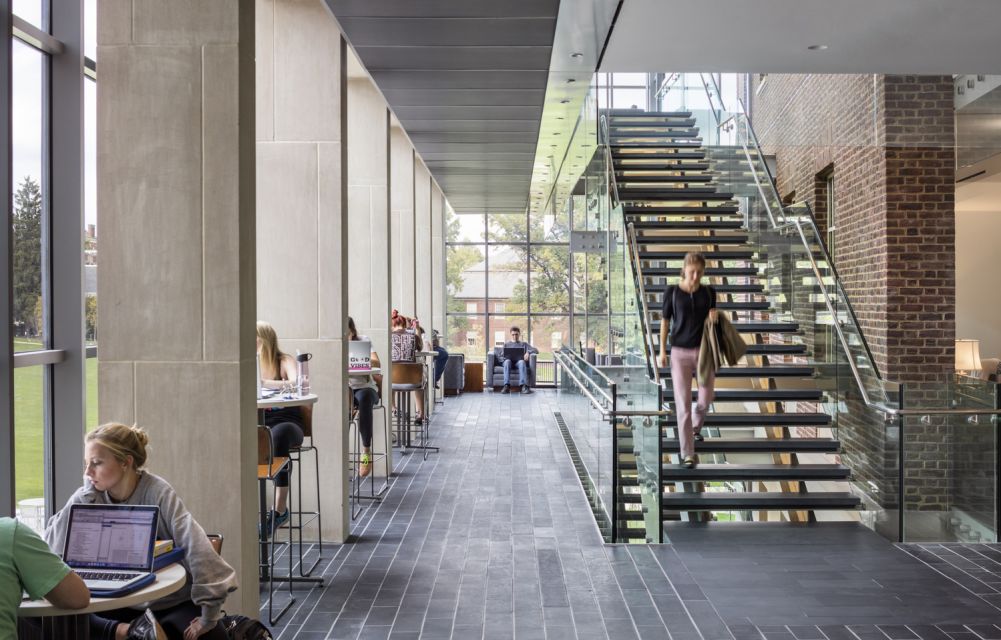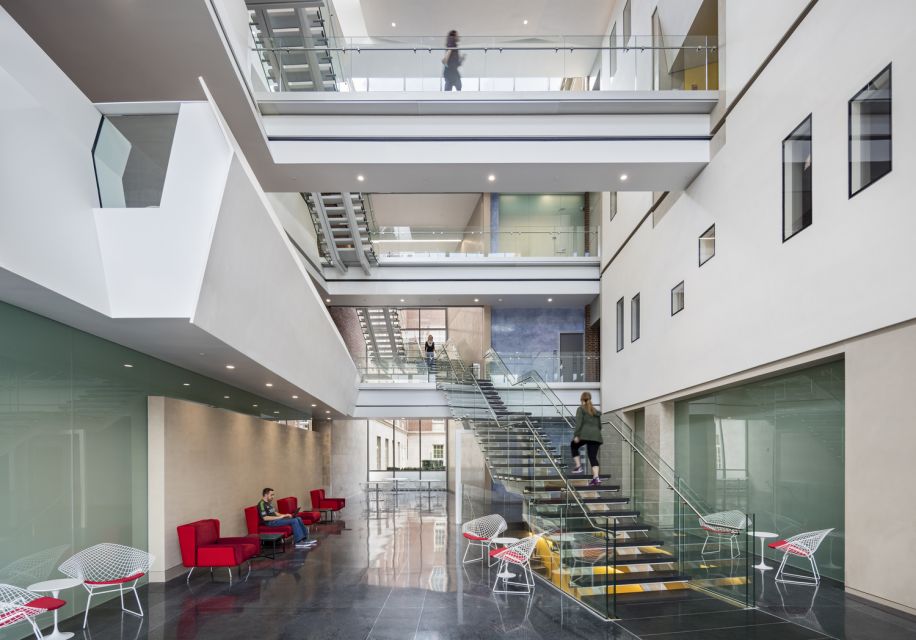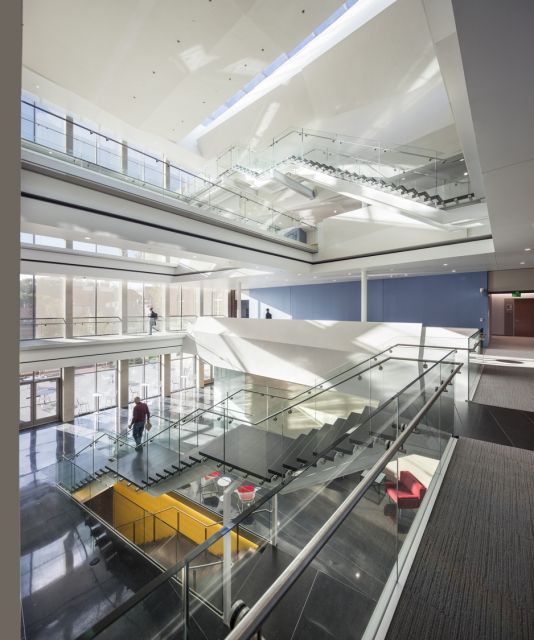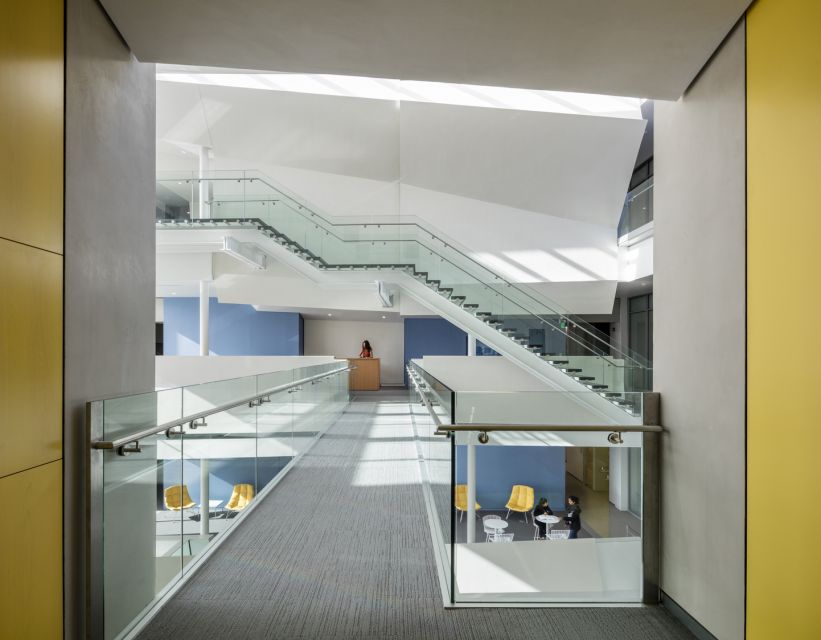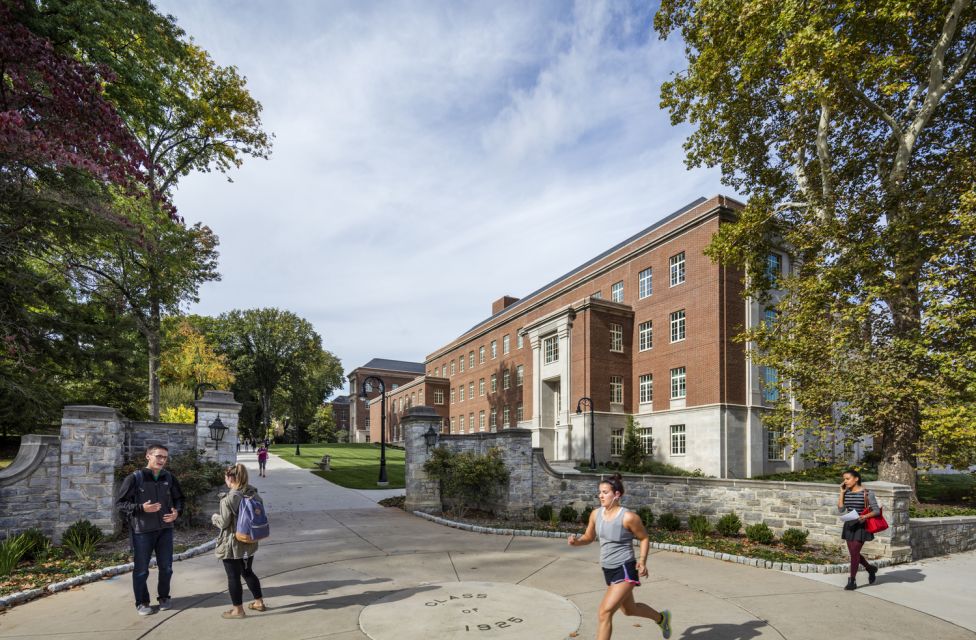 SIZE
204,000 SF
COMPLETED
2013, 2015
Recent growth within the College of Health and Human Development has focused upon advanced research initiatives that provide socially conscious support to increasingly complex health-related issues. The Biobehavioral Health Building initiated a phased expansion to unite the College's research centers. Occupying a prominent location between stately buildings that line the broad, tree-lined pedestrian malls to the west and lively student union lawn to the east, the narrow site posed a unique challenge in designing a building that would respond to these contexts. We organized program spaces within a layered plan to connect to these two domains. The building relates in proportion and scale to the nearby Classical Revival buildings, while materials and details draw intentionally from its immediate neighbor. A broad entry and seating terrace gather students from the expansive green space, concealing a 200-seat lecture hall situated beneath the treasured landscape.
A key driver for the Health and Human Development building was to provide the College with a more interconnected workplace, where social and intellectual interaction would enhance research and education. In response to this programmatic requirement, the building plan embraces an open central atrium that serves as the heart of the the College. This space features open seating areas on each of its four levels that encourage impromptu interaction between students, faculty and researchers. Responding to the Health and Human Development Building's location along the historic pedestrian mall and where the campus environment meets the surrounding town, the building massing responds to the historic core while outwardly presenting an open, inviting face. Extensive use of glass in the façade facing the adjacent commercial street reveals the energy and activity within the central atrium.