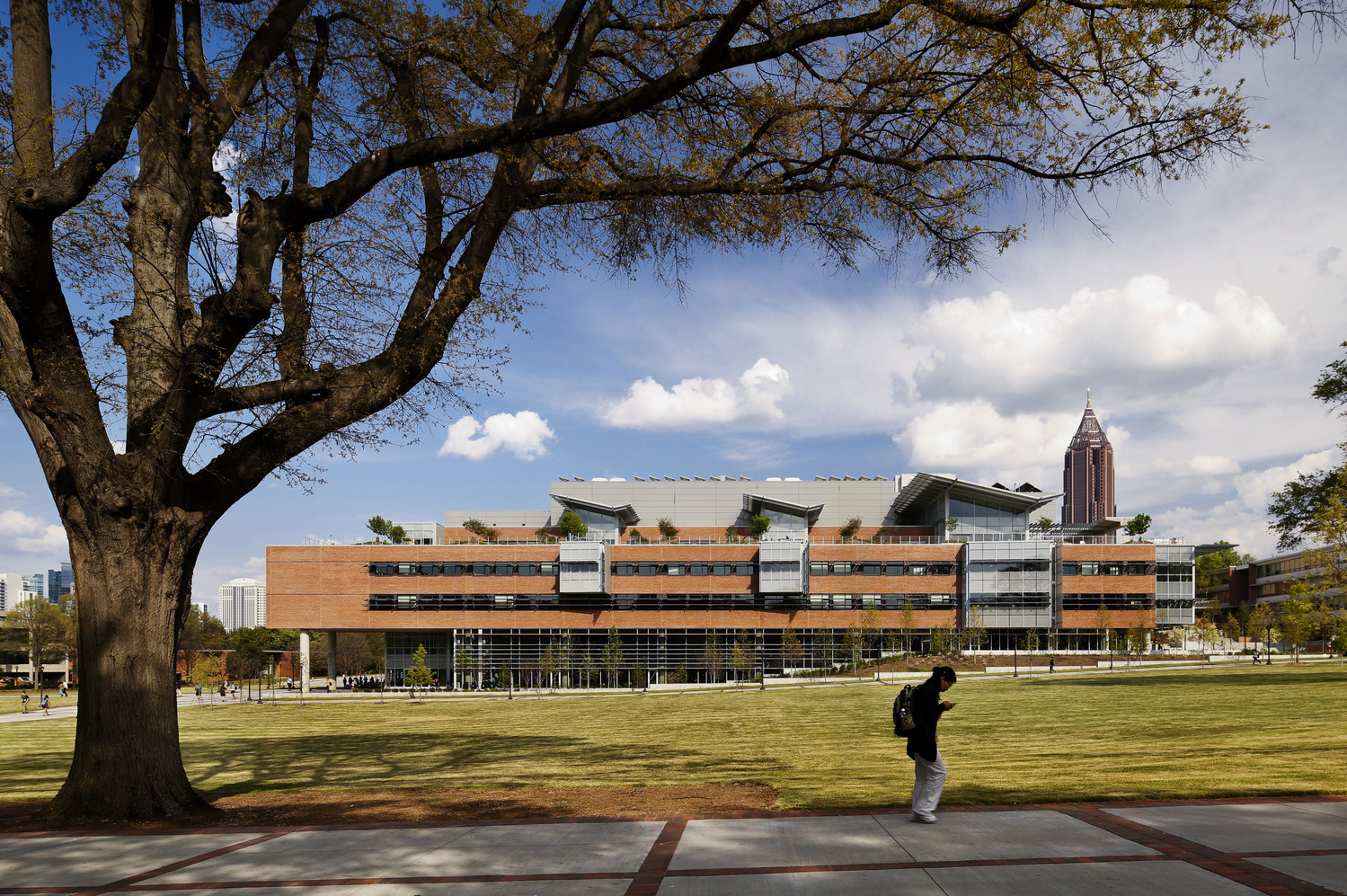 Georgia Institute of Technology, G. Wayne Clough Learning Commons
Atlanta, Georgia
A campus hub supporting a range of academic activity, the Clough Learning Commons fosters collaborative learning, scientific instruction, student support and undergraduate life at the Georgia Institute of Technology.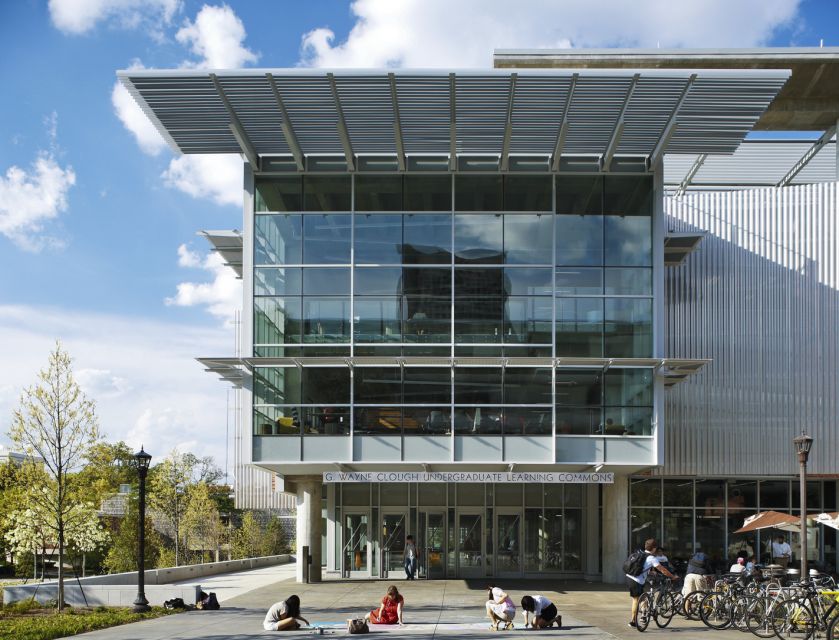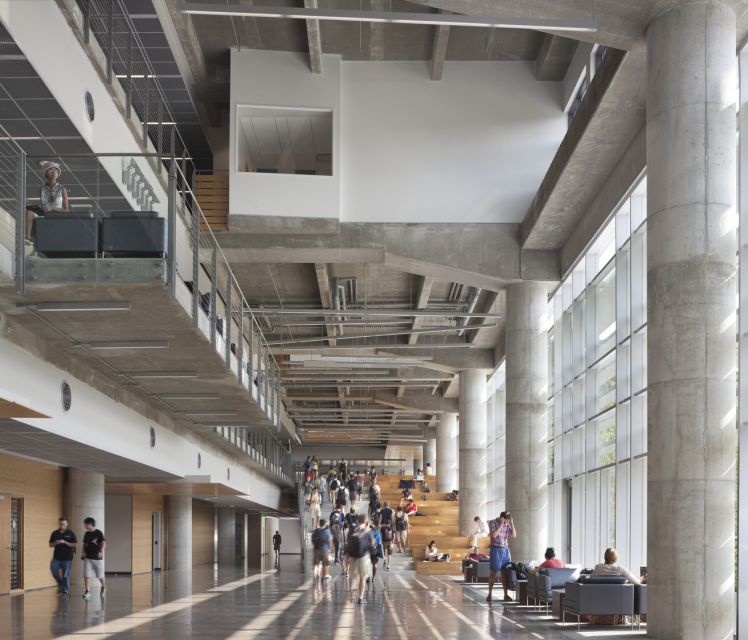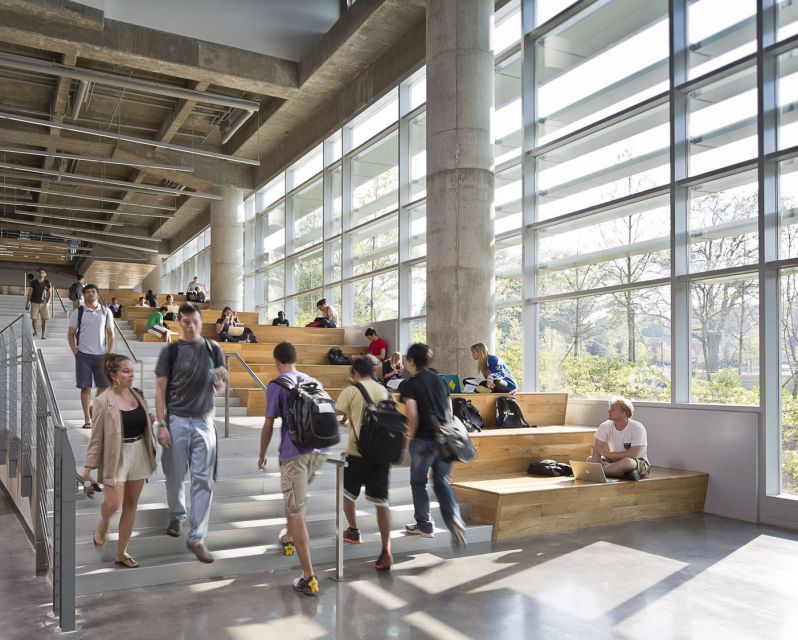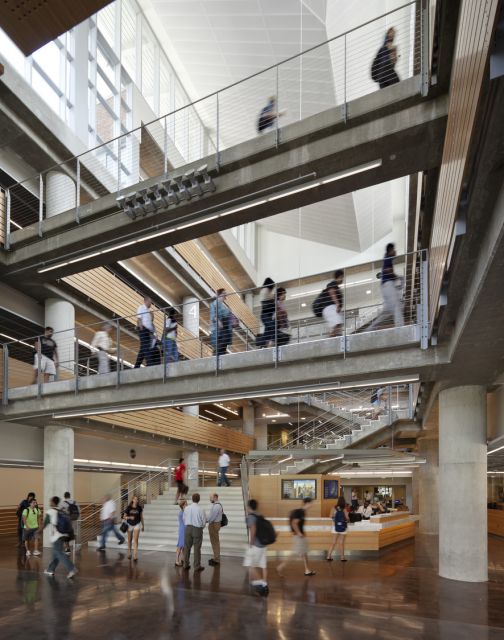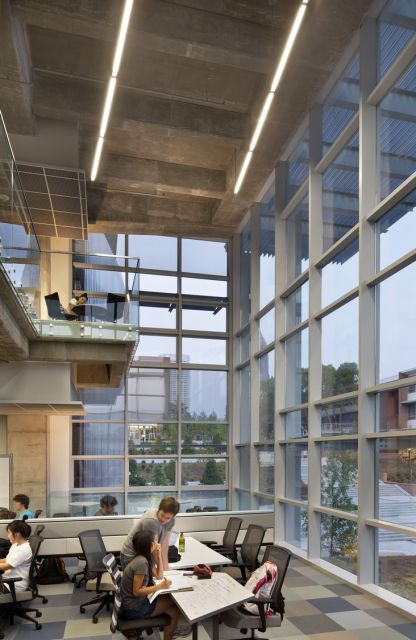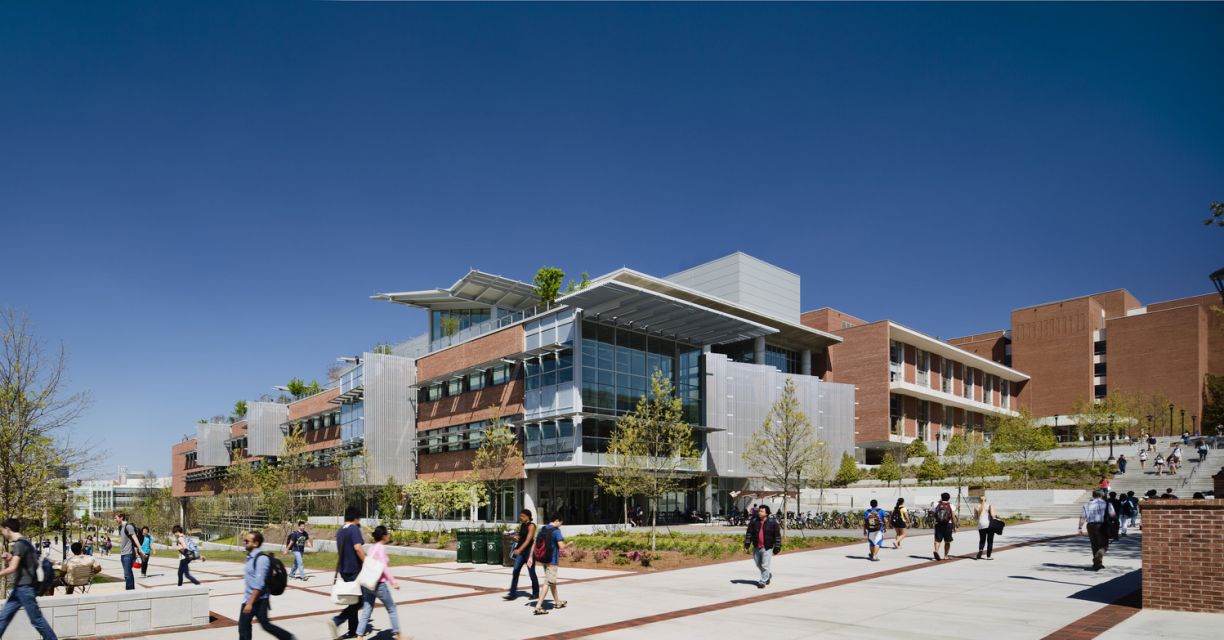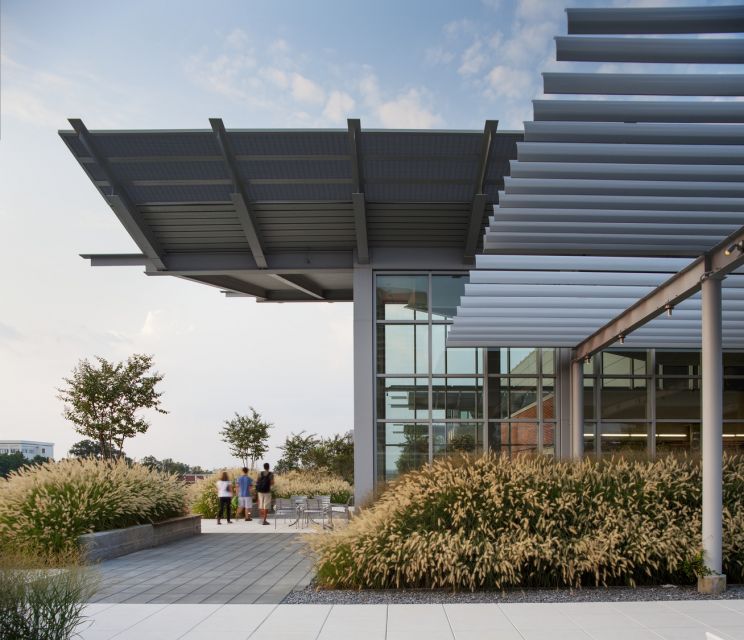 SIZE
220,000 SF
COMPLETED
2012
AWARDS
Finalist, Engineering Excellence Award
Best of the Best Forum Design Awards, Sustainable Interior Category
Design Award
The Clough Commons accommodates a variety of learning spaces, ranging from instructional laboratories to cutting edge specialty classrooms, breakout rooms and re-configurable tutoring spaces. These elements are organized around large zones of daylit, flexibly furnished "Commons" spaces that support student study, interaction and collaboration. The project's LEED Platinum design balances solar gain control, campus views and daylight harvesting, revealed through a range of shading devices and innovative glazing technologies.
The Clough Commons transforms an underutilized hillside site, redefining and anchoring campus circulation while creating the Tech Green at the center of campus. At grade level, a multi-story gallery occupies the entire west façade, providing shaded views across Tech Green and a parallel path through the building's public spaces. The gallery sets the circulation rhythm for the floors above, with pedestrian crossings and east-west viewsheds introduced at key points, and vertical lightwells punctuating the intersections with natural light. At the south end of the gallery, a monumental stair rises to the east, linking to the adjacent Price Gilbert library. This spatial matrix culminates in an intensively landscaped roof garden overlooking Tech Green and is now one of the school's most popular destinations.