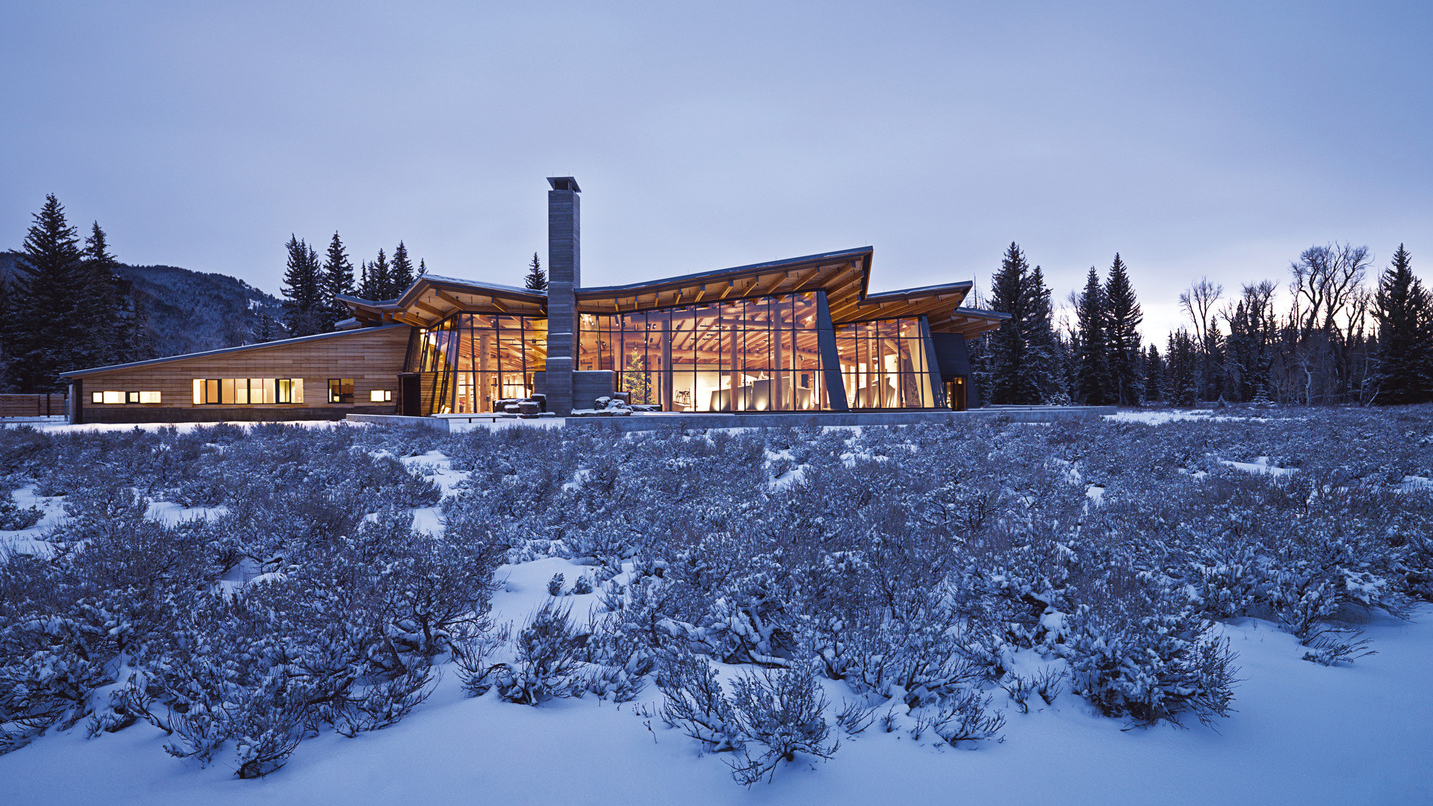 Grand Teton Discovery and Visitor Center
Moose, Wyoming
Shaped to the nature of the land and those who explore it, the Discovery and Visitor Center allows visitors to appreciate an extraordinary place in our western landscape.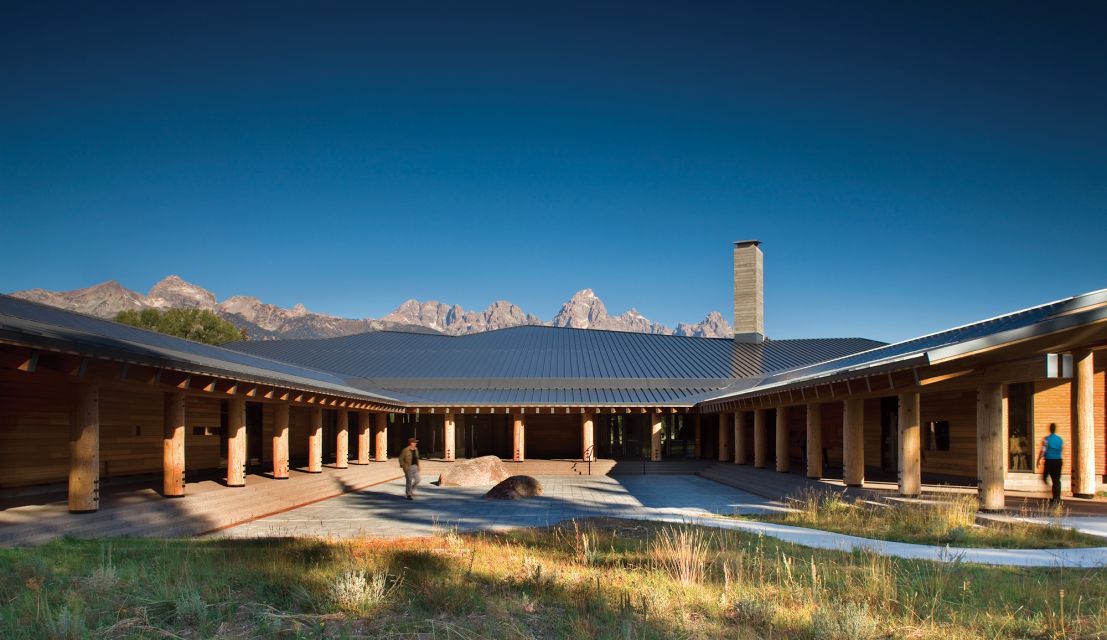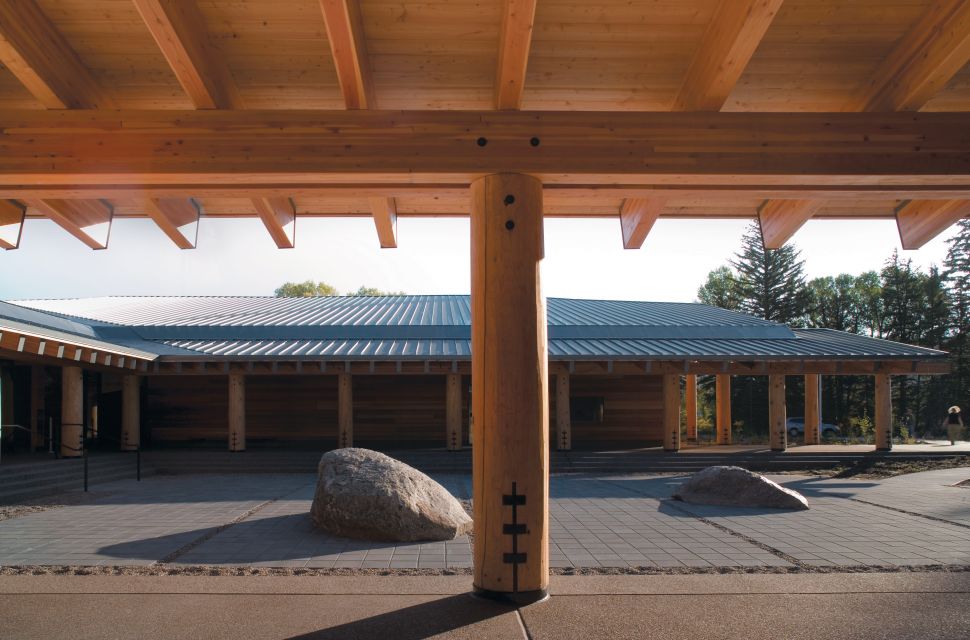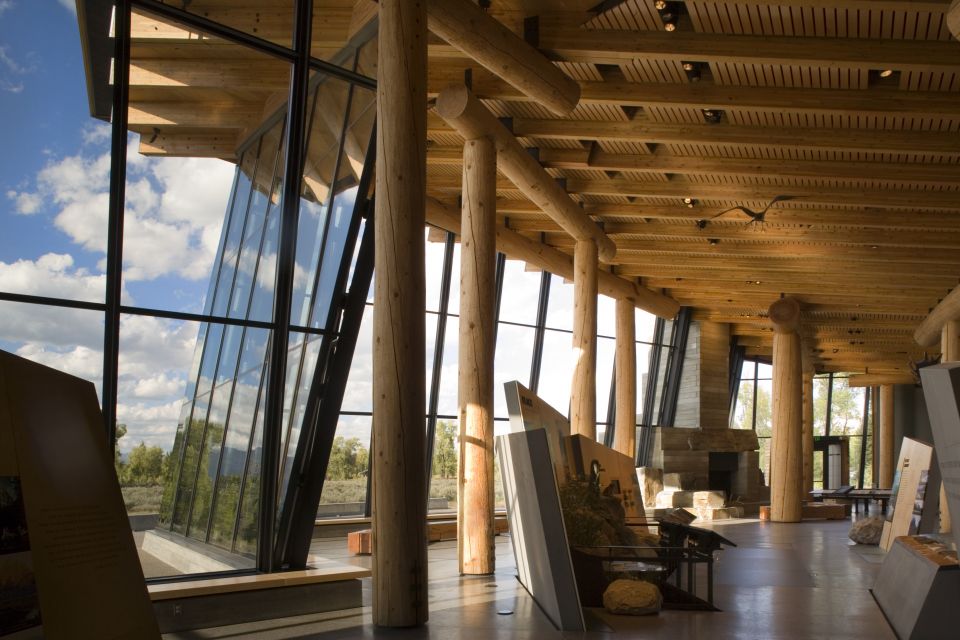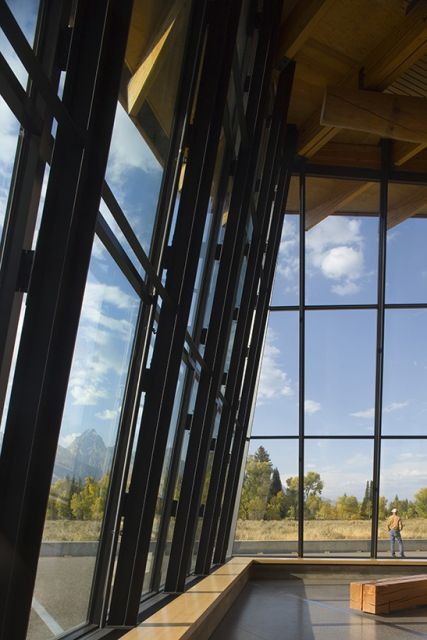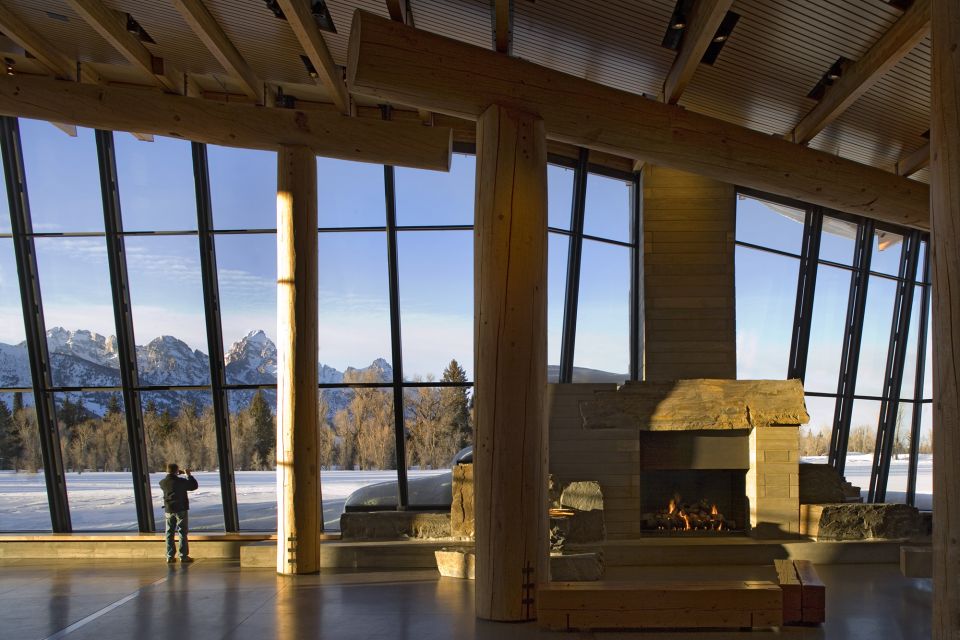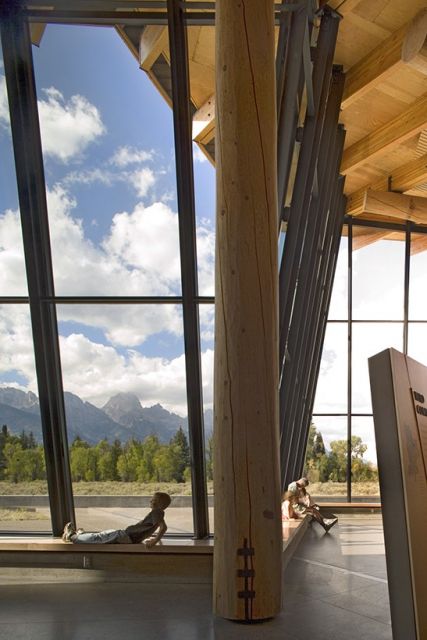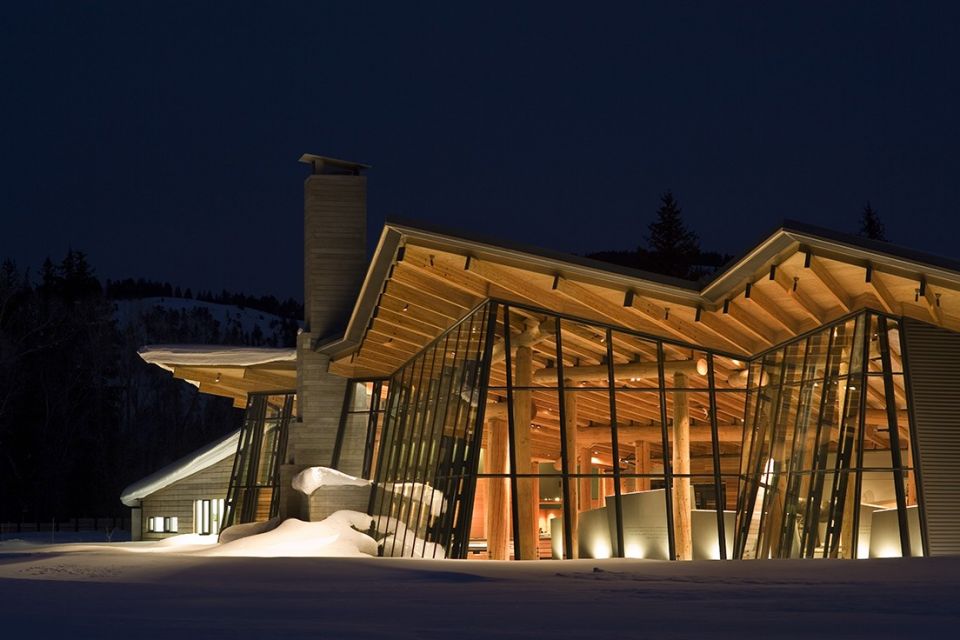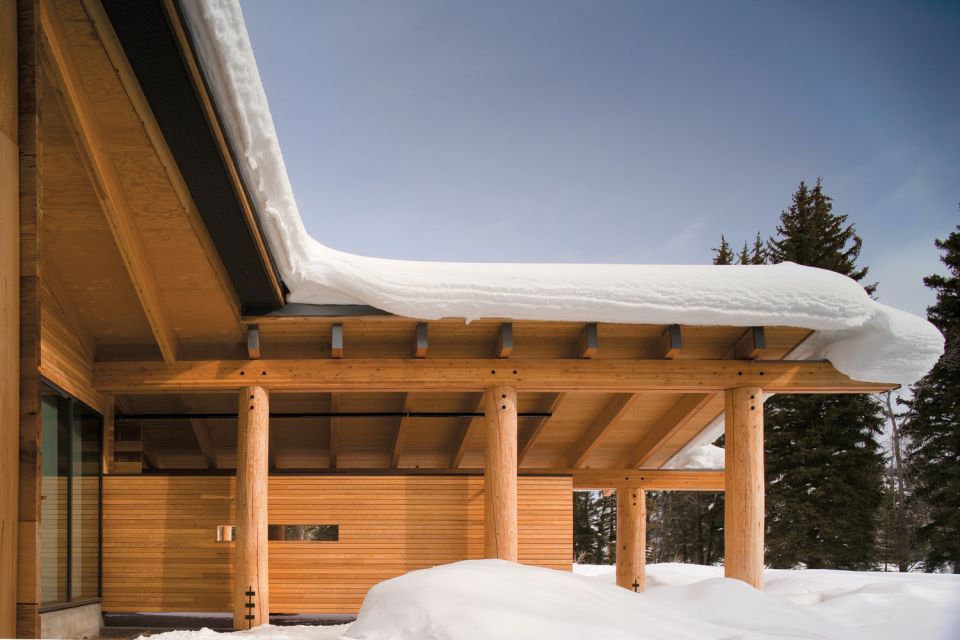 Located in a sagebrush meadow at the edge of a forest, the Discovery and Visitor Center fosters a visceral connection to the surrounding Grand Teton National Park through choreography and evocative use of materials. Responding to the Park Foundation's goals of a visitor center that was forward-thinking but echoed the landscape and history around it, we created a place that encouraged visitors to not only learn more about the region but fully appreciate the drama and scale of the surrounding environment.
Drawn around the edge of the building, visitors enter a quiet courtyard, bordered by a colonnade of massive tree trunks that provide seasonal shade and shelter. An introspective place, the courtyard all but blocks views of the Teton range before visitors pass through the entry and emerge into an expansive, light-filled space. A grove of great columns recalls the ancient forest, while the ceiling rises to up to reveal the jagged spires of the Tetons. A counterpoint to the tranquil court, the interior's geometry is fractured. This seemingly haphazard arrangement of logs choreographs the movement of people through uplifted forms that house interpretive exhibits. A rugged fireplace forms the building's psychological and physical heart. Stone outcroppings form sitting ledges and the base for timber-formed concrete planks stacked to make the chimney, a vertical marker in the landscape.