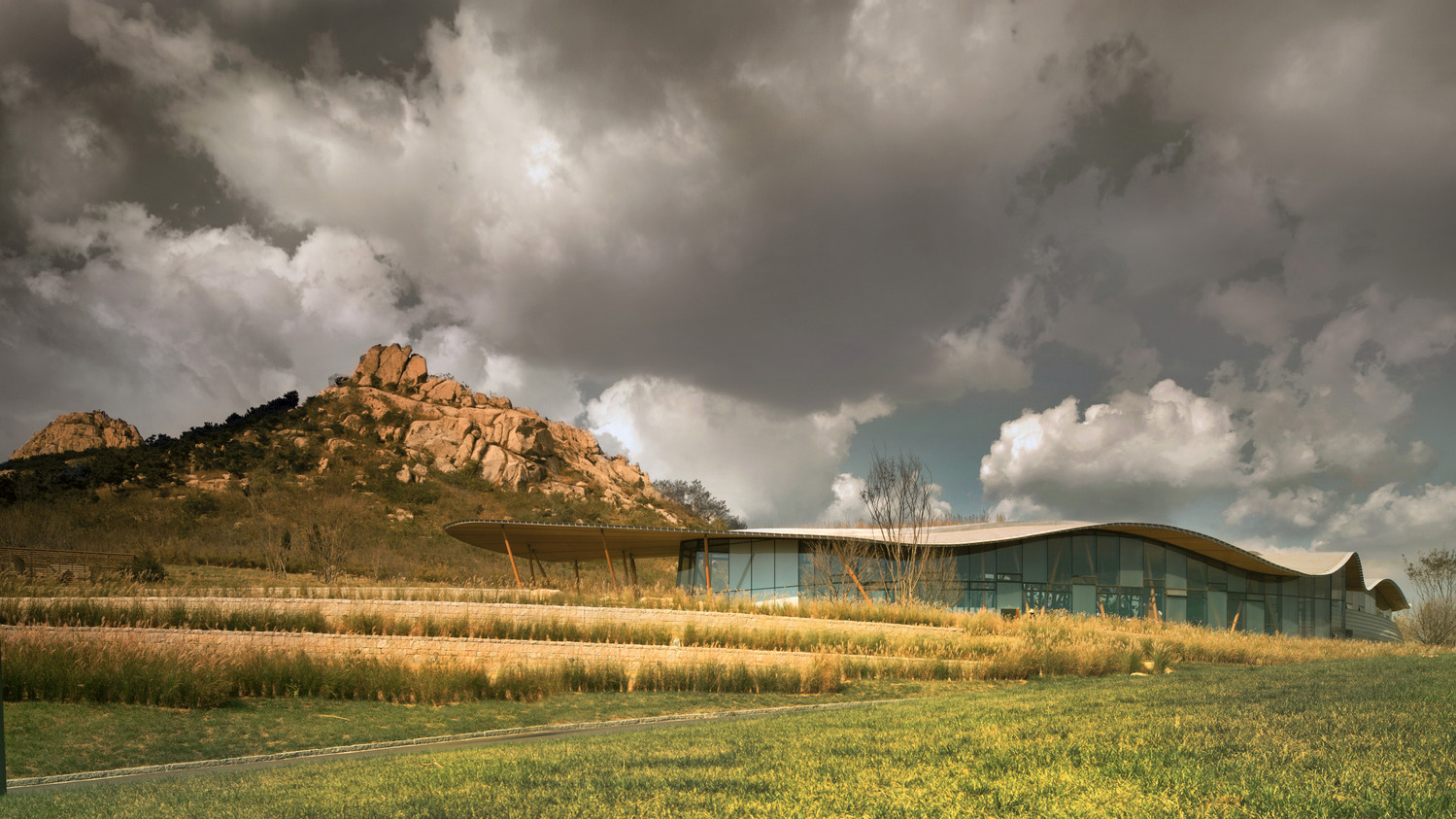 Tsing Tao Pearl Visitor Center
Qingdao, China
A welcoming front door for a new residential development and nature preserve, the Pearl Visitor Center reinterprets traditions of Chinese architecture, employing a stone plinth and heavy timber beneath its undulating roof.
SIZE
23,680 SF
COMPLETED
2012
AWARDS
International Architecture Design Award
Citation for Design
Ron Thom Award of the Canadian Wood Council
Initially serving as an information center and tea bar for the growing residential development, the Visitor Center was designed to accommodate a future life as a restaurant and departure point for visitors to explore the Pearl Hill Preserve's extensive trail system. The undulating roofline frames views of the ridgeline from the Center's entry, welcome area and tea bar. When viewed from the mountaintop the roof, planted with native grasses, blends into the rolling topography.
To achieve the lightness of the roof form, a series of wood members shift subtly in their assembly to create the sense of rising and falling in elevation, countering the elevation of the opposite edge. The angles of the wood columns vary, articulated by unique universal connectors on both bottom and top that support the slender round lengths. The first of their kind in the world, these connectors allow almost unlimited variation in the placement of the columns.