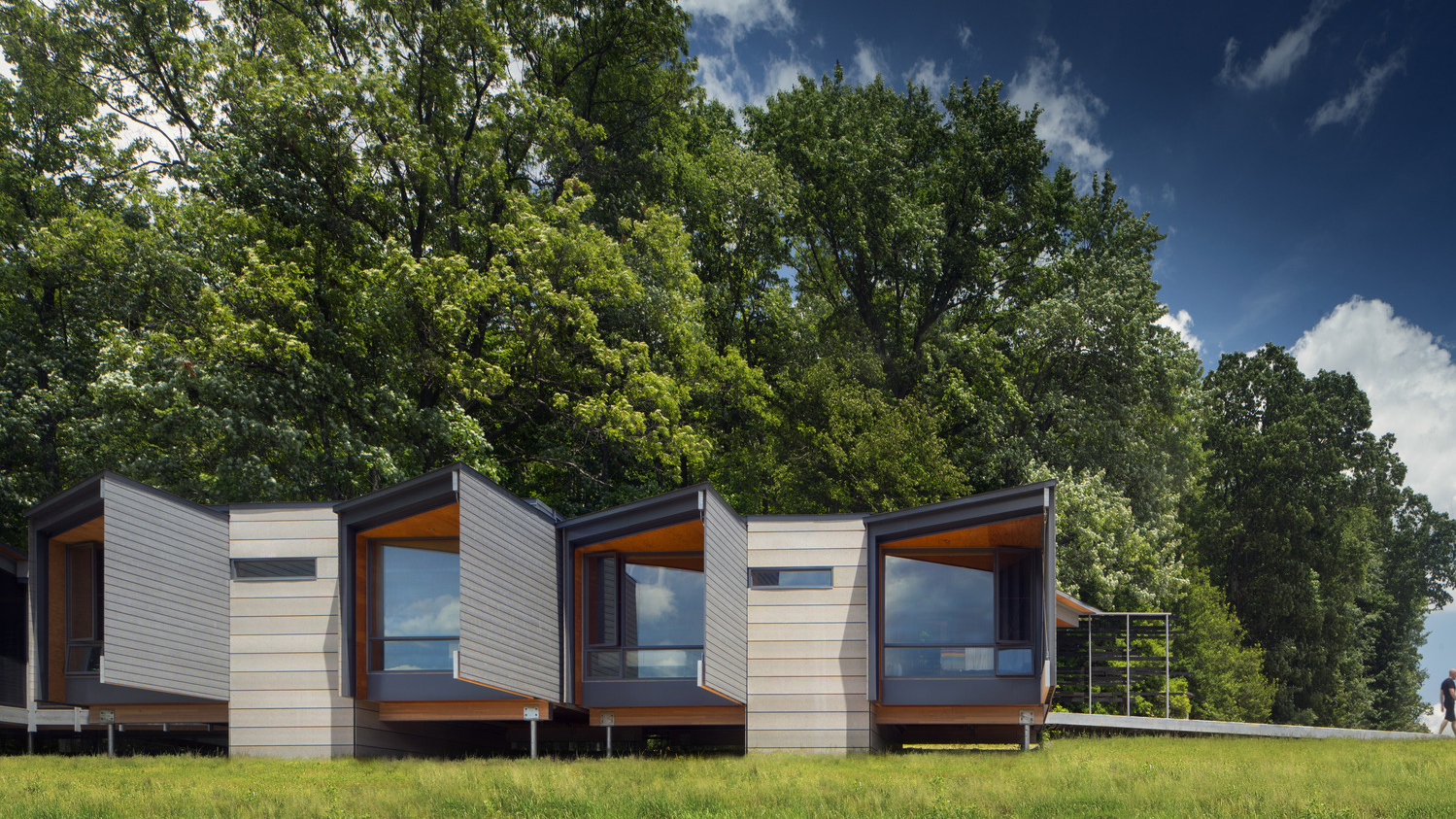 High Meadow at Fallingwater
Mill Run, Pennsylvania
Located on a historic farm adjacent to Frank Lloyd Wright's renowned Fallingwater residence, four modest dwellings and a nearby studio serve as home base and workshop for students of Fallingwater Institute's summer residency programs in architecture, art, and design.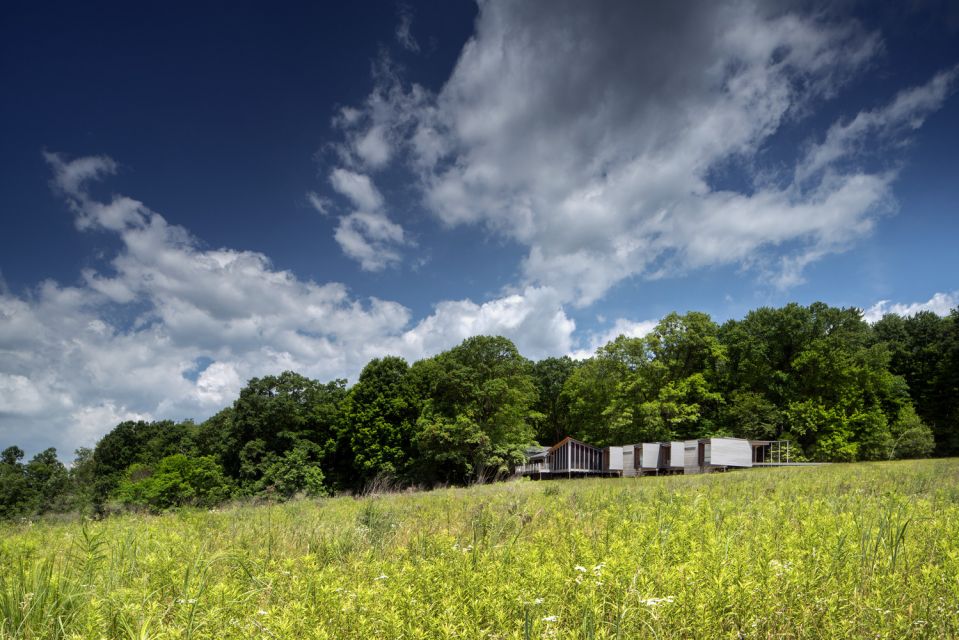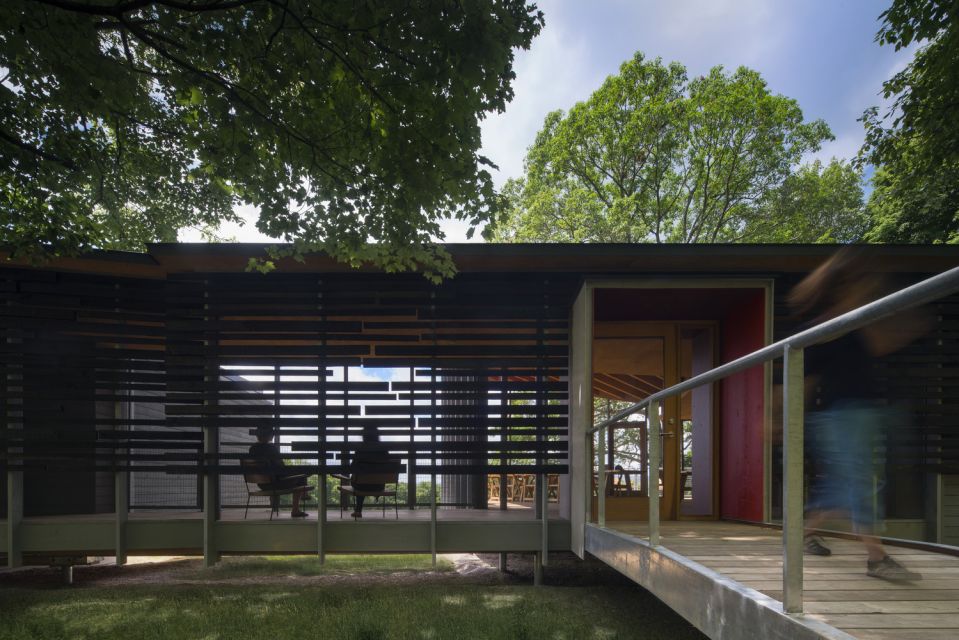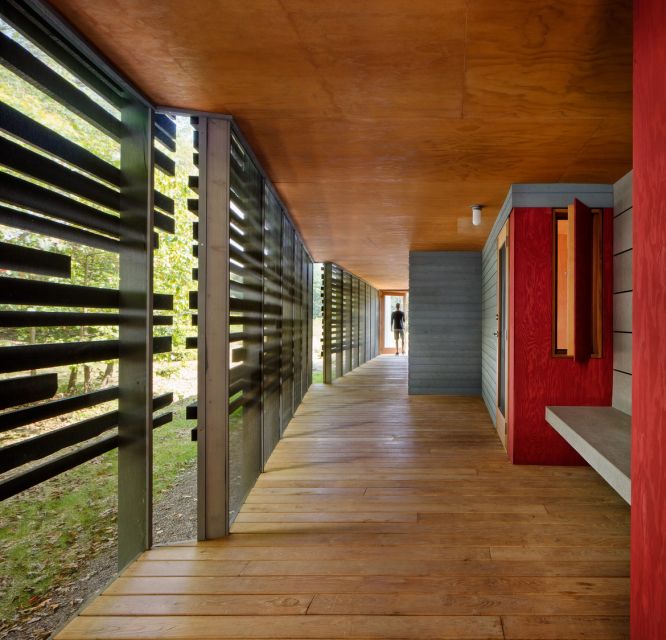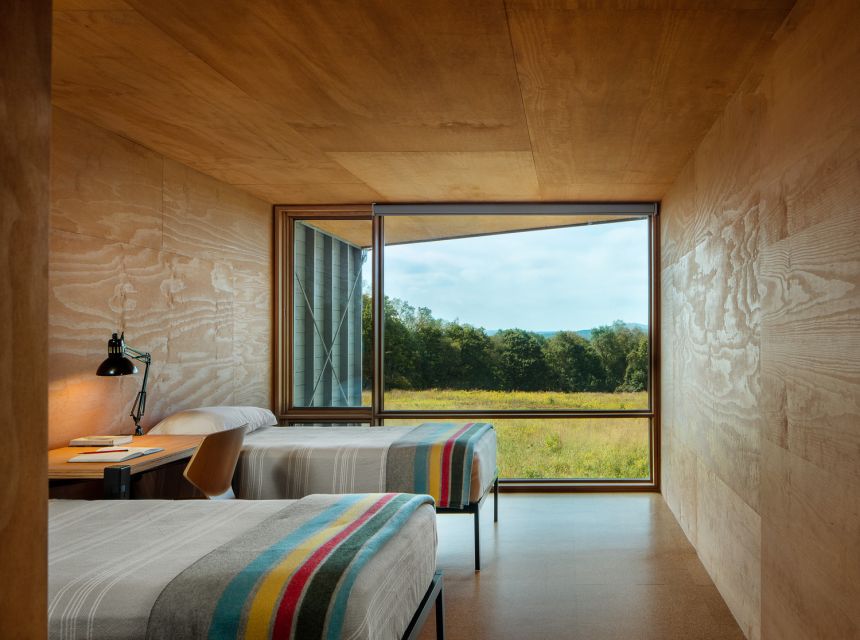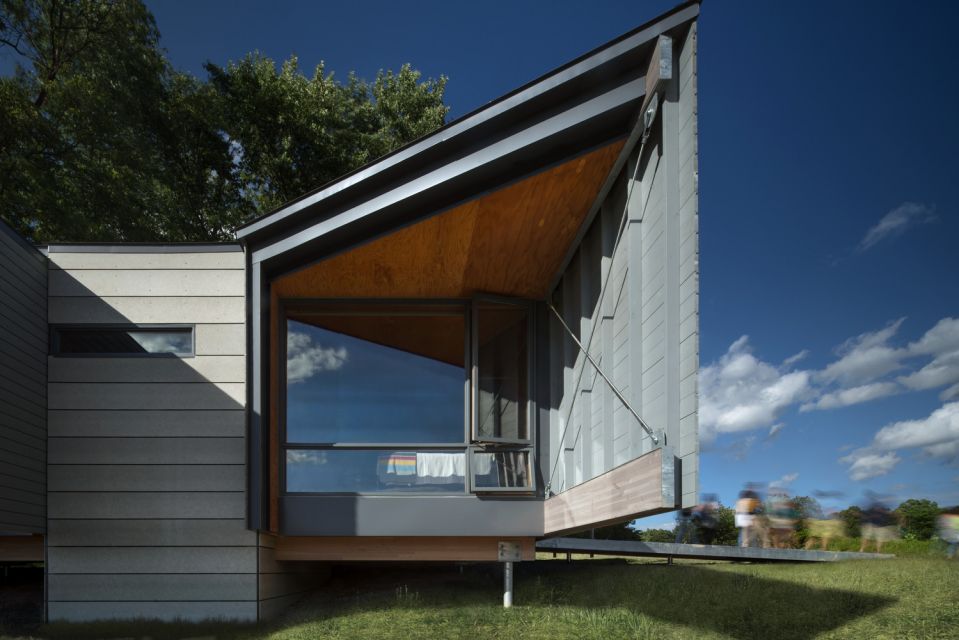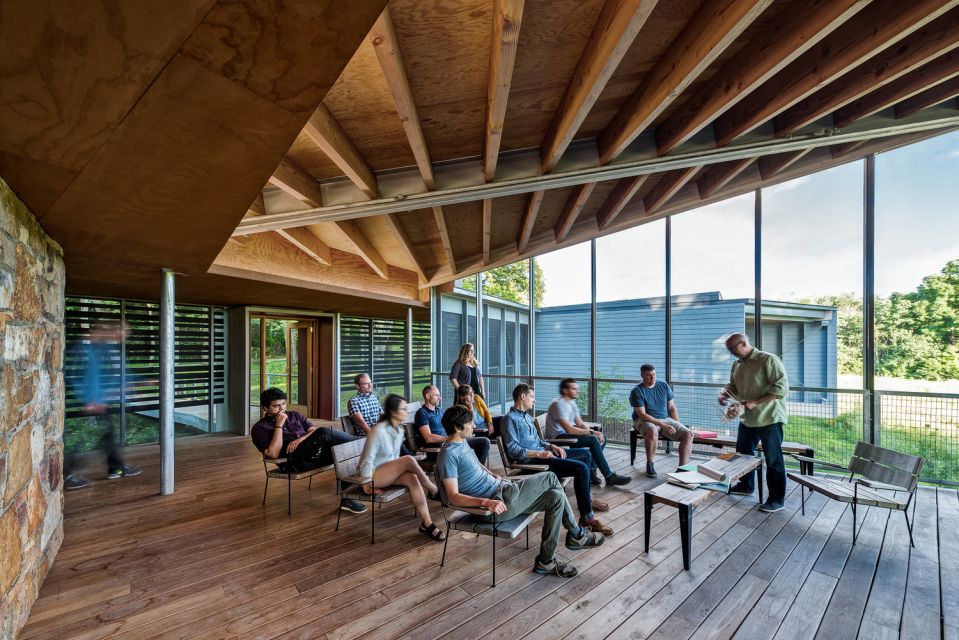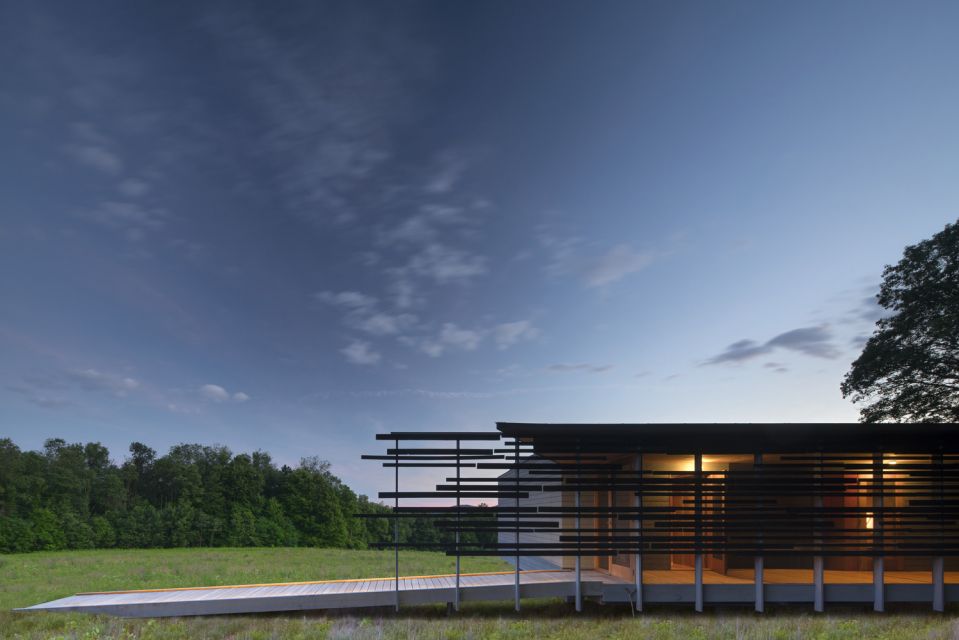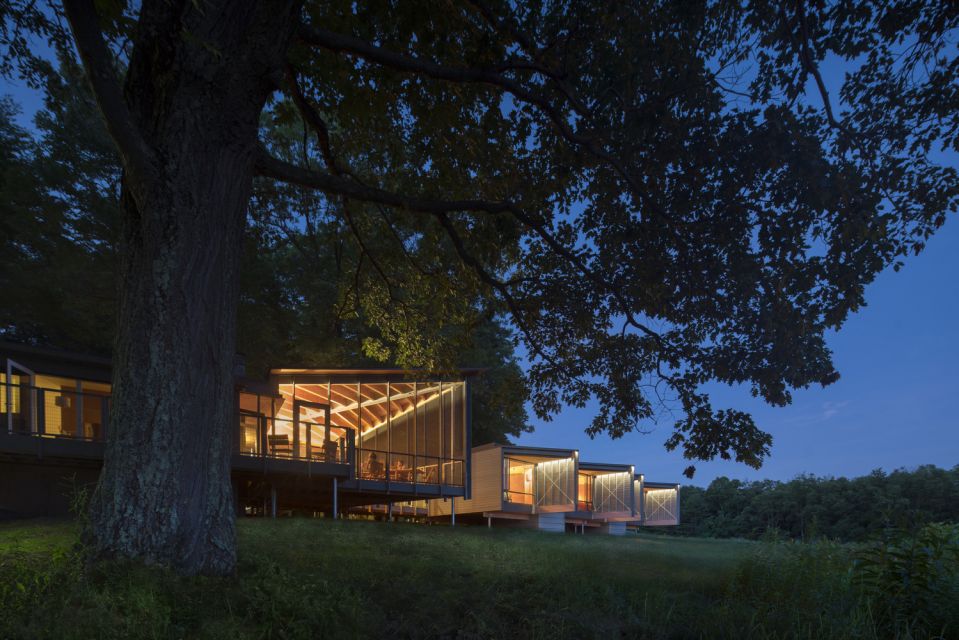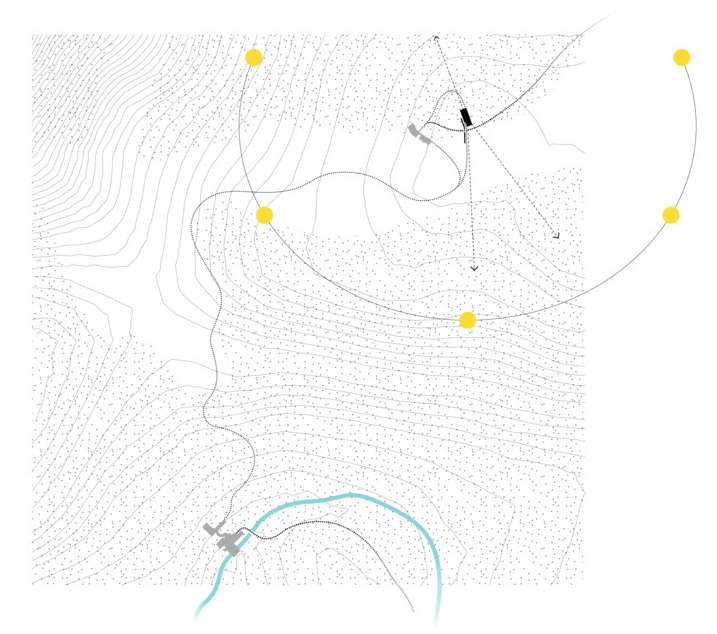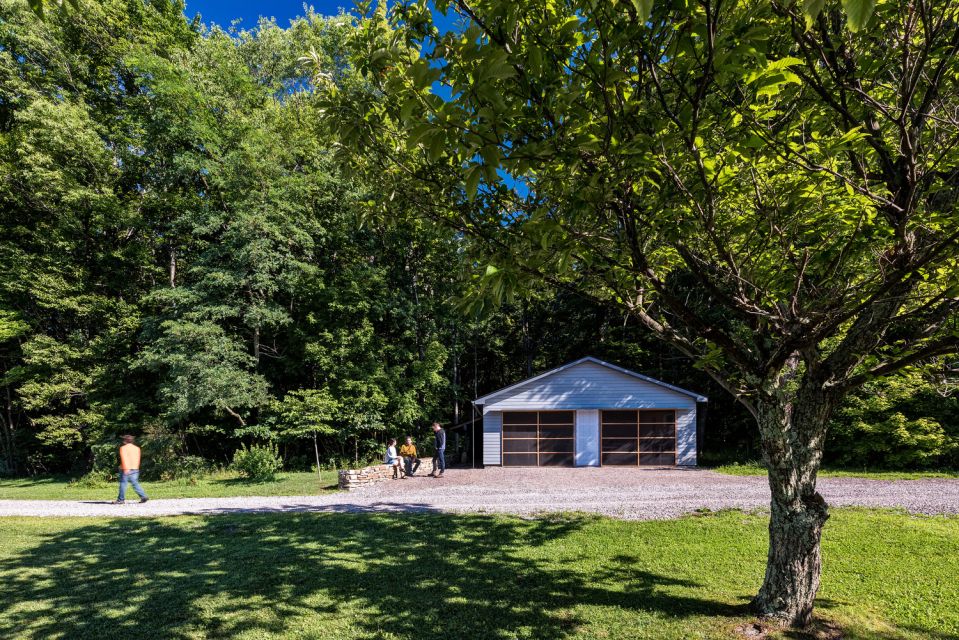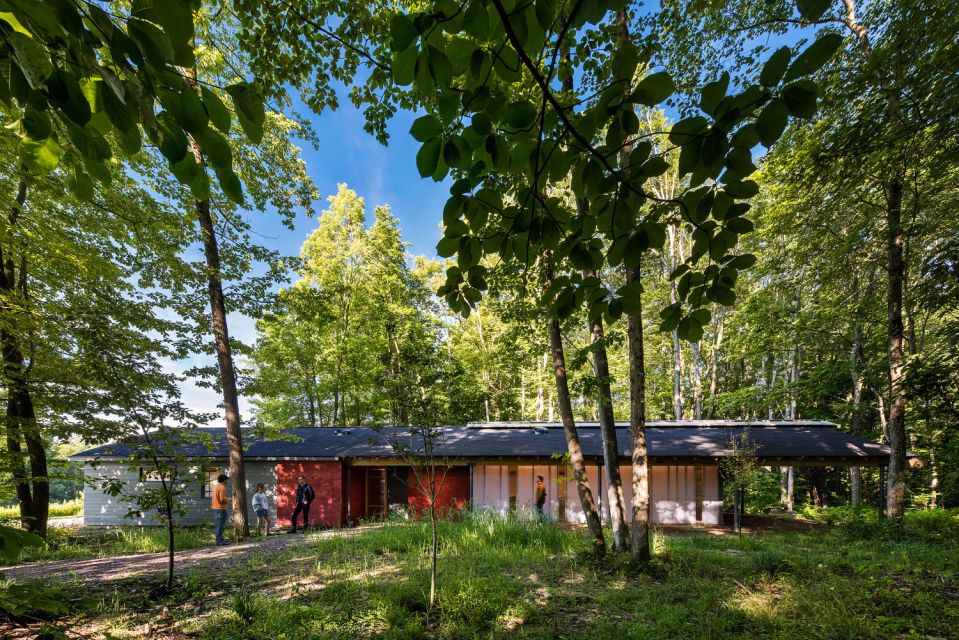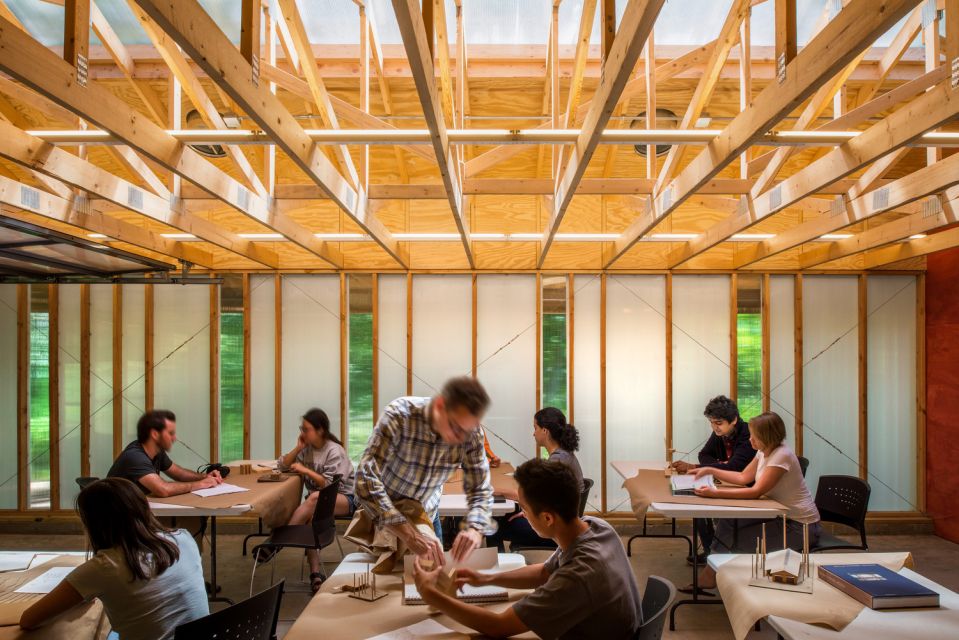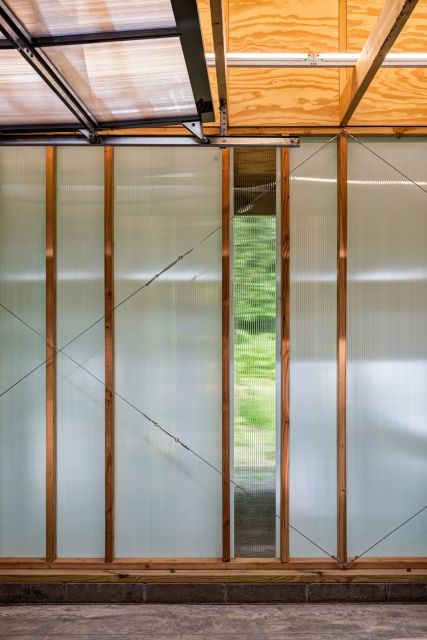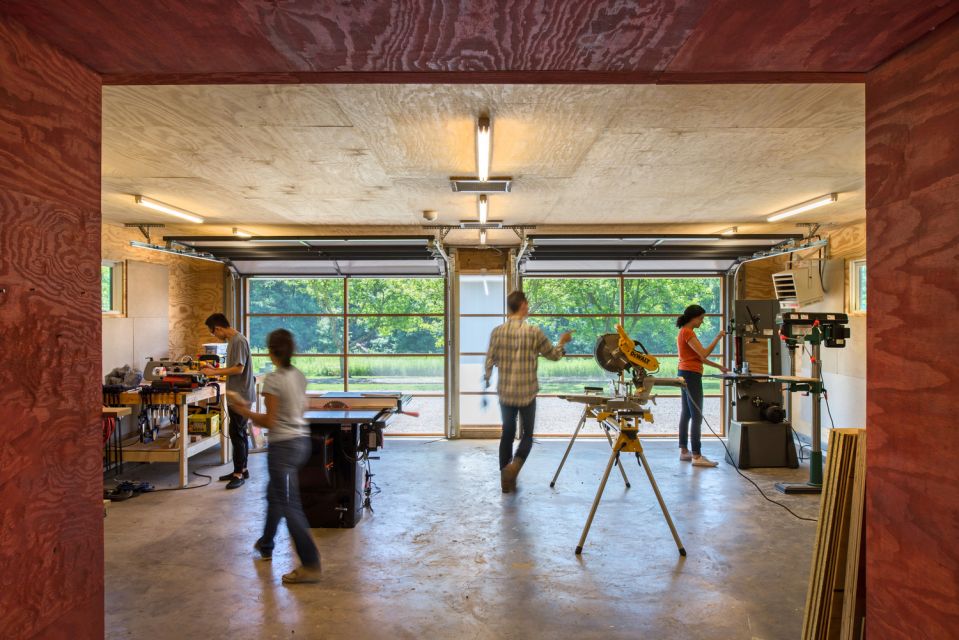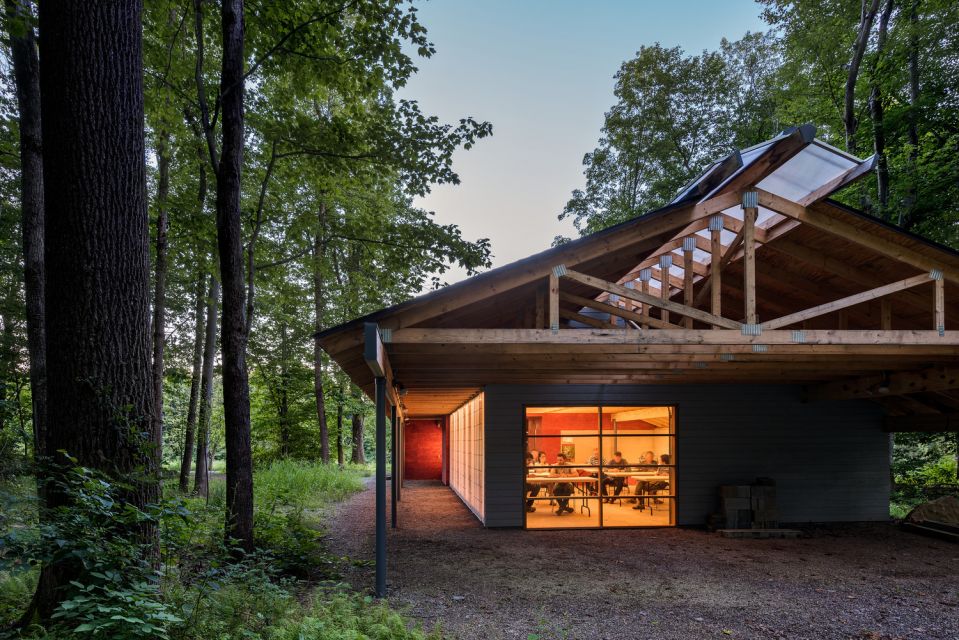 When Fallingwater's original residency accommodation needed more space to meet program demands, our practice worked with the organization to add dwellings tied to the main house by a shared porch and walkway. Positioned between forest and field, each unit rests lightly above ground on a network of nimble steel columns, framing vistas of the surrounding hilltops. An angled shroud at the end of each unit catches cool breezes rising from the valley floor and shields naturally ventilated rooms from the summer sun.
Outside the existing cabin, a horizontal pine screen–harvested and milled on site–extends along the walkway leading to the dwellings. Openings in the screen create dappled light and glimpses of the adjacent woods. As one continues along the walkway, the screen dissolves, extending toward the meadow and a path leading to Fallingwater.
A nearby garage had served as an educational hub for the summer programs, but its small size limited the program's capacity, while a lack of natural daylight, views, and ventilation left students disconnected from the adjacent meadow. Asked to design a new seasonal studio that would double the existing space and add new capacity, we opted to re-purpose the existing structure as a fabrication shop, while creating new space for reviews, storage, support services, and a covered outdoor work area.
The studio pavilion extends into the woods behind the existing structure, leaving the forest edge intact. Replacing the garage's opaque double doors with dual translucent panels allowed diffuse light to fill the new fabrication shop. When open, students have direct views across the open meadow. In counterpoint to the twin meadow doors, the studio is punctuated with a single transparent portal out to the work-porch and fern-blanketed woods. Two red stained plywood cores house support and storage spaces and frame the link between shop and studio. The offset between these elements creates the paired entries and threshold between the forest path from the neighboring High Meadow dwellings and the fieldstone wall and path to Fallingwater.