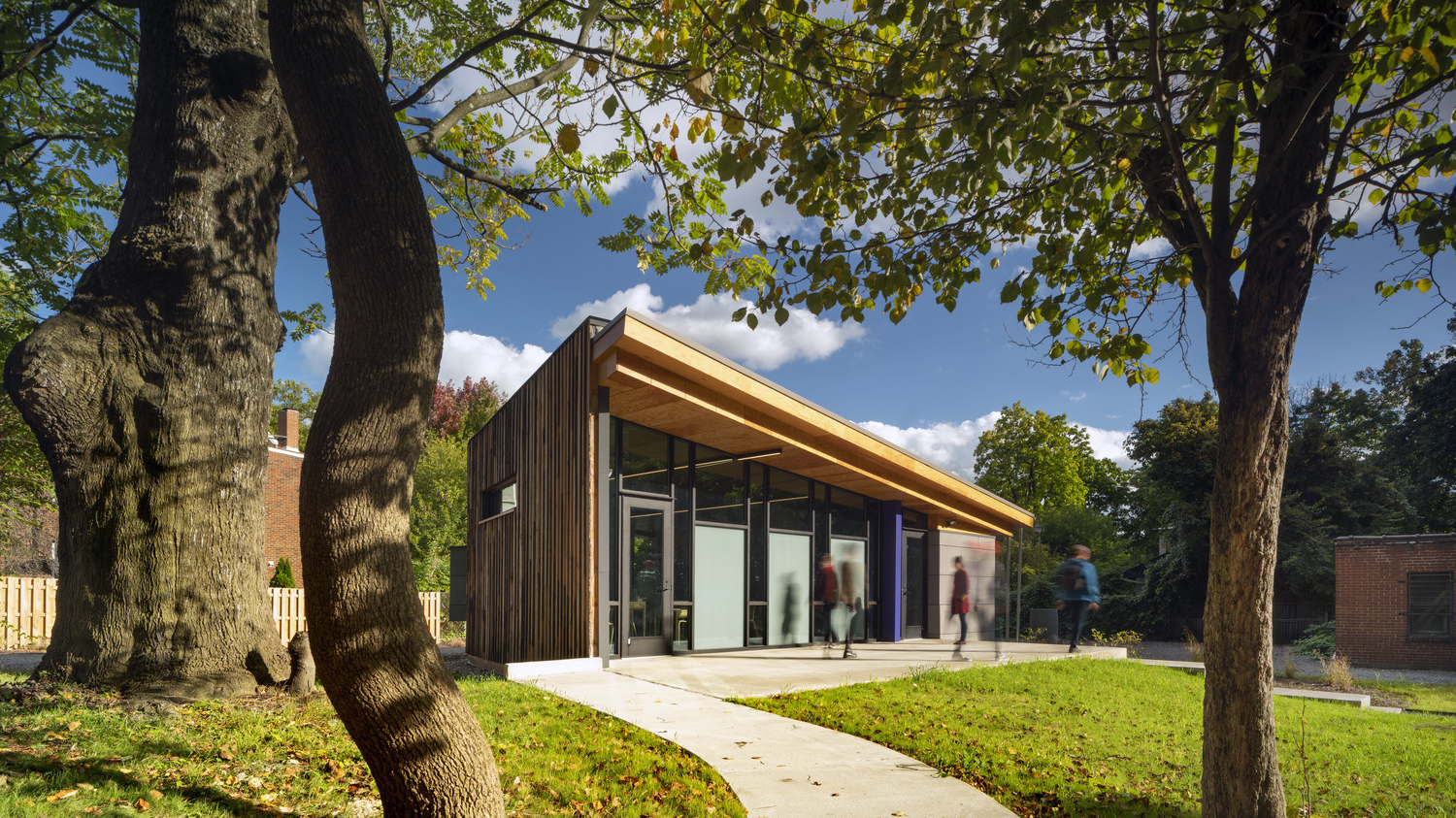 Waldorf School of Pittsburgh, Heartwood Annex
Pittsburgh, Pennsylvania
A standalone classroom for the Waldorf School of Pittsburgh was inspired by the school's experiential approach to education, appreciation for the natural world, and desire to provide a flexible environment for eighth graders.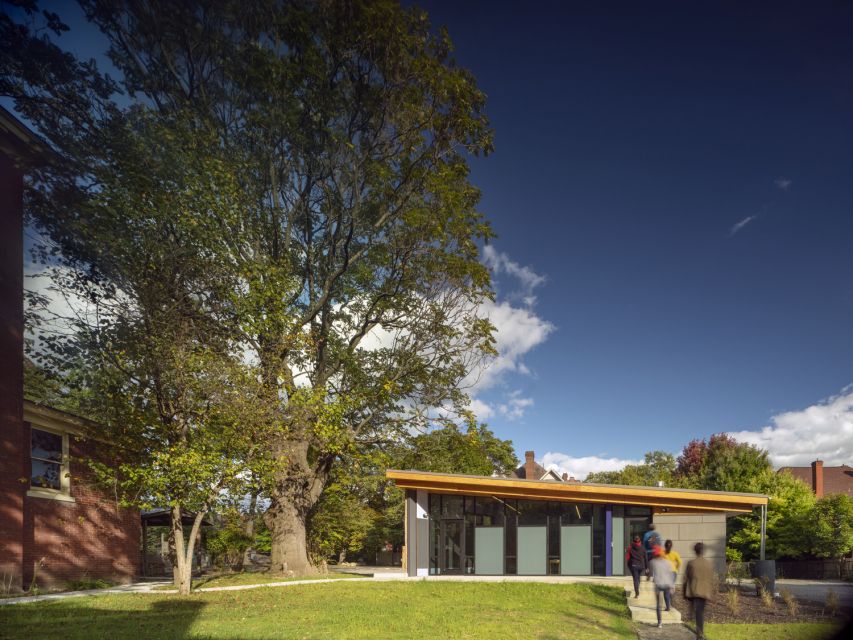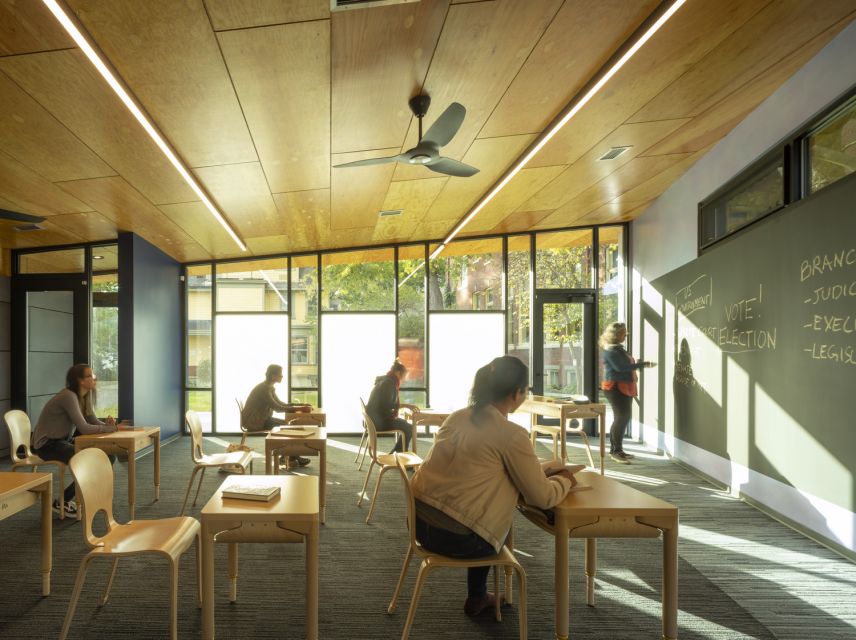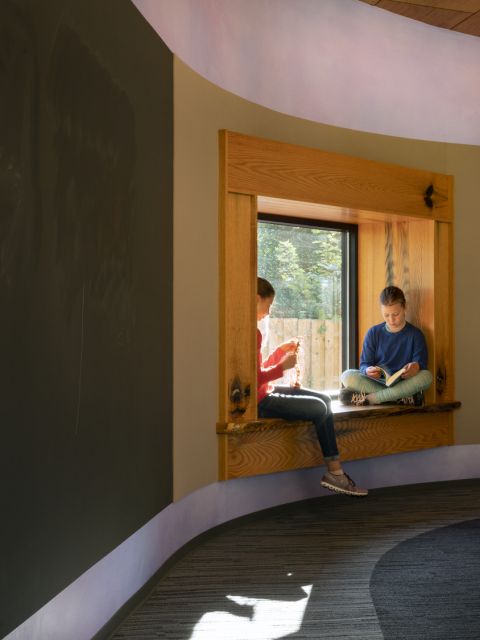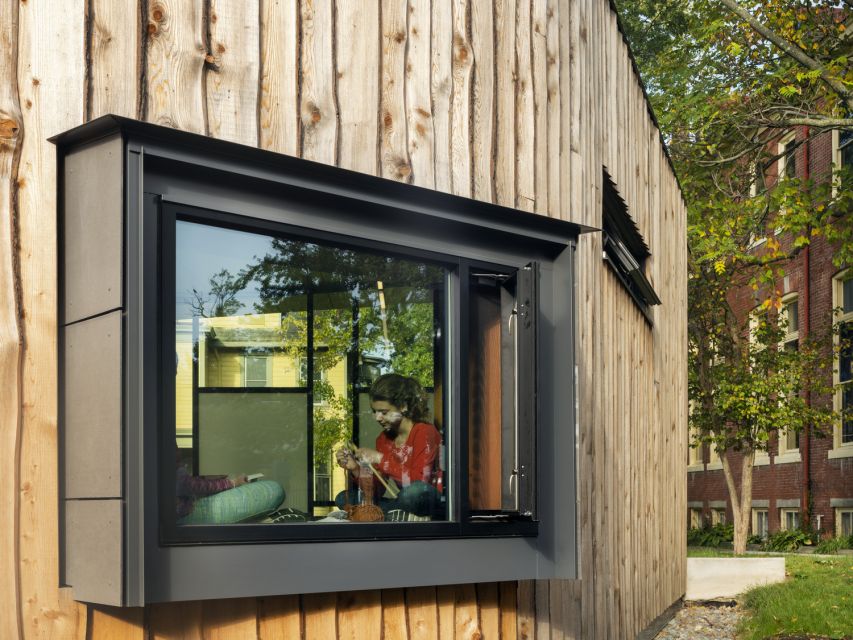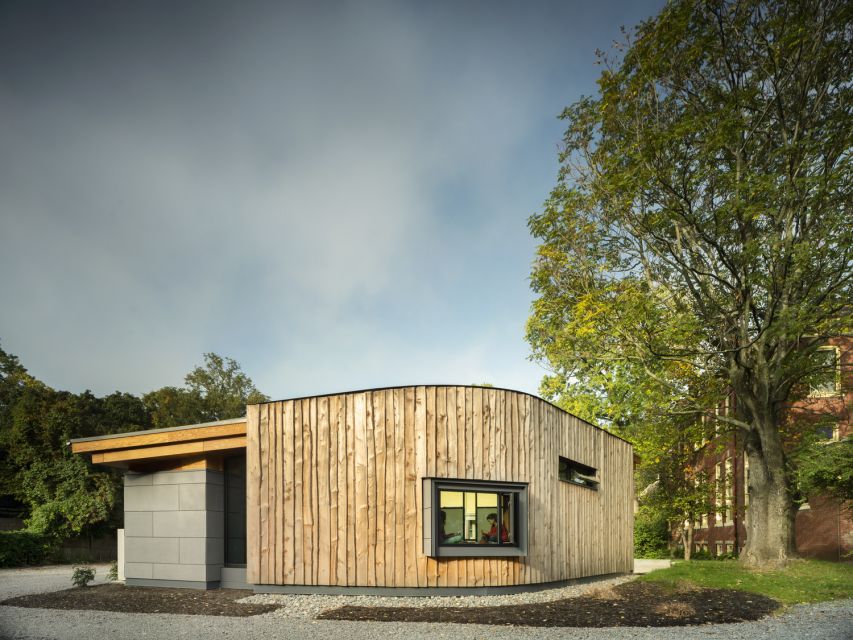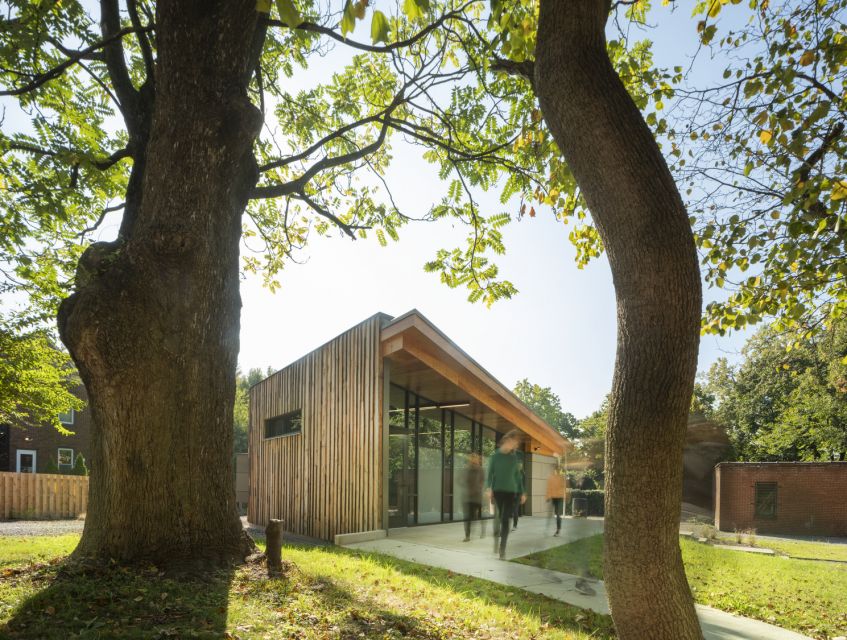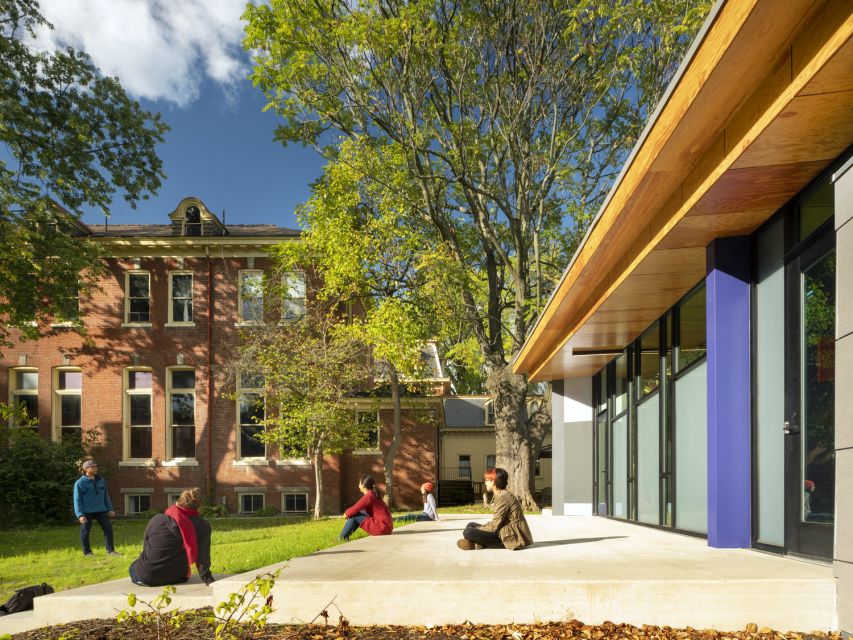 The Waldorf School of Pittsburgh, located in the city's Bloomfield neighborhood, is an independent, K-8 school serving more than 200 students and faculty on its two-acre campus. The new classroom building, set apart from the Victorian-era mansion that houses the majority of the student body, addresses expanding enrollment as well as the desire to provide a dedicated place for eighth-grade students during a pivotal period of growth. Based on Waldorf principles, the eighth-grade school year is focused on strengthening independence and thinking beyond the individual as students explore the outside world.
Facing onto the school's cherished green space, the massing of the 1,000 square-foot classroom is simple yet thoughtful, with a service bar lining the south edge and the classroom opening to the north. A new outdoor stage area facing onto the lawn provides opportunity for open-air classes and gatherings, as well as performances and large school events. A gently arcing wall delineates the perimeter of the interior teaching space, yet physiologically connects students to the outdoors. Playing off the shape of a nearby pathway, this wall forms a gesture of embrace around the lawn.
In keeping with the school's emphasis on authenticity and health, materials are muted and natural, including live-edge hemlock siding on the curved eastern wall and wood casework in the classroom built from a large pin oak felled on site. To showcase (and teach) sustainable building practices and promote healthy learning environments, the classroom is pursuing Core Green Building Certification with the International Living Future Institute.