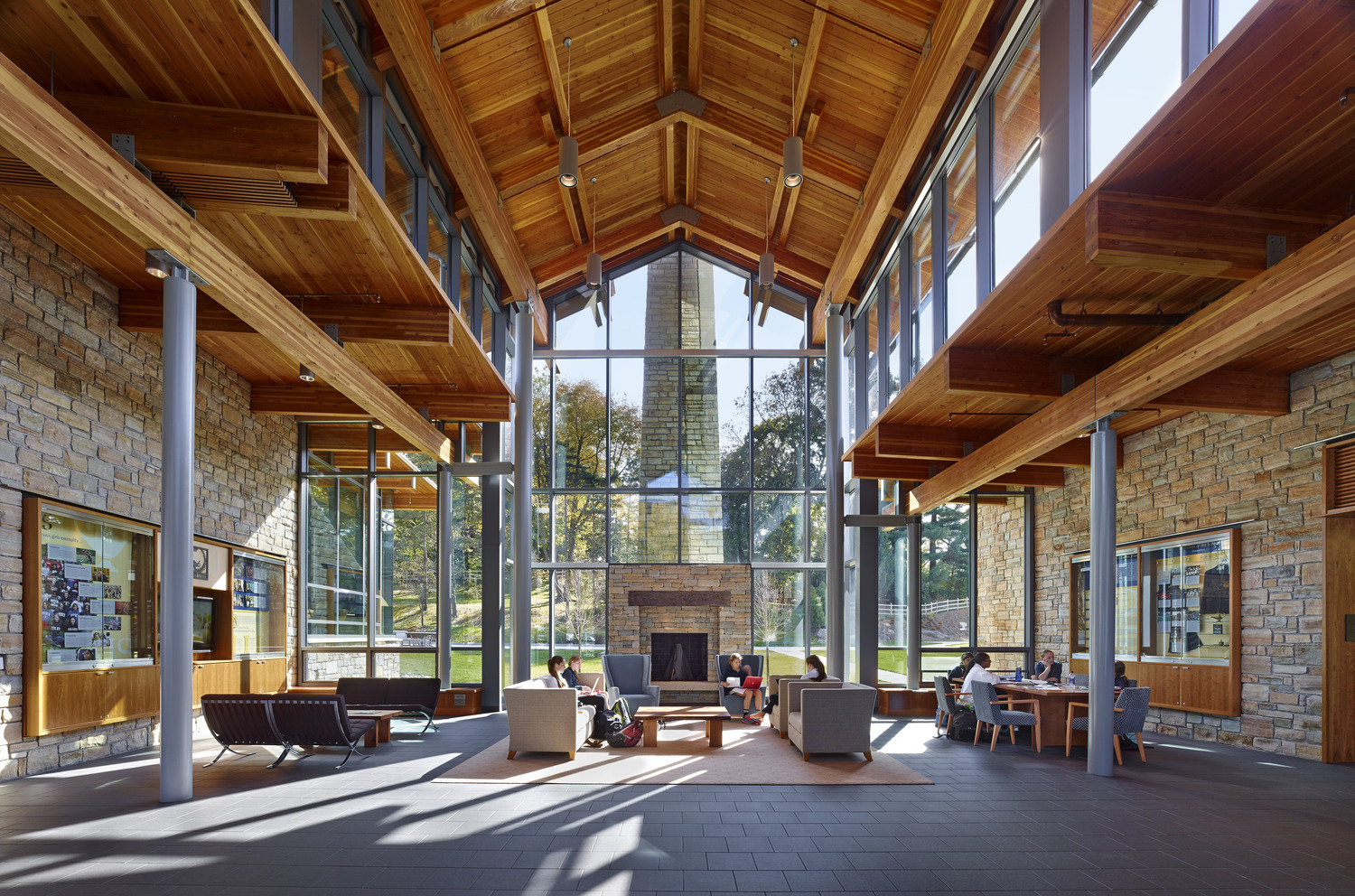 Agnes Irwin School, Athletic Center, Student Life Center, and Main Entrance
Bryn Mawr, Pennsylvania
An expansion of the Agnes Irwin School integrated new dining and athletic facilities while creating a more interconnected and engaged campus.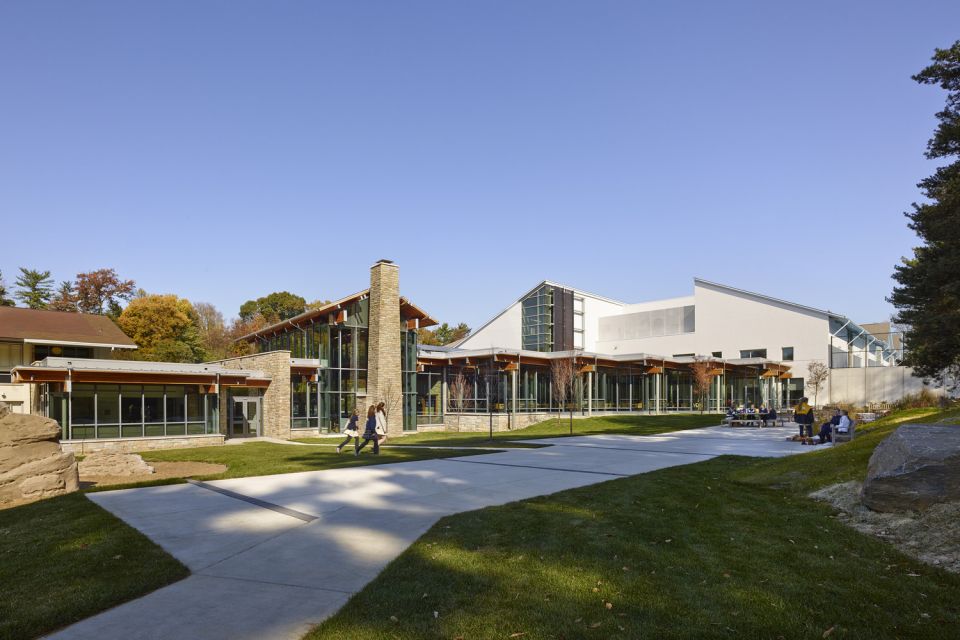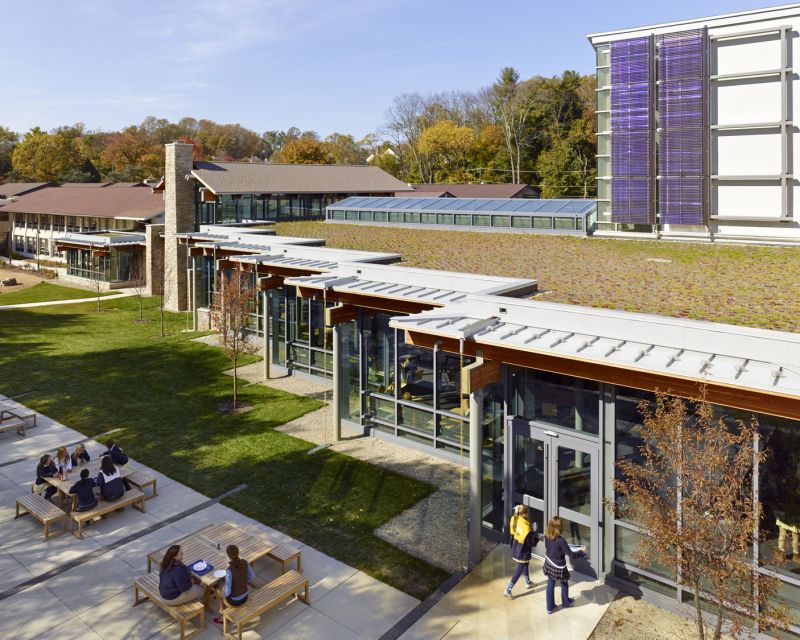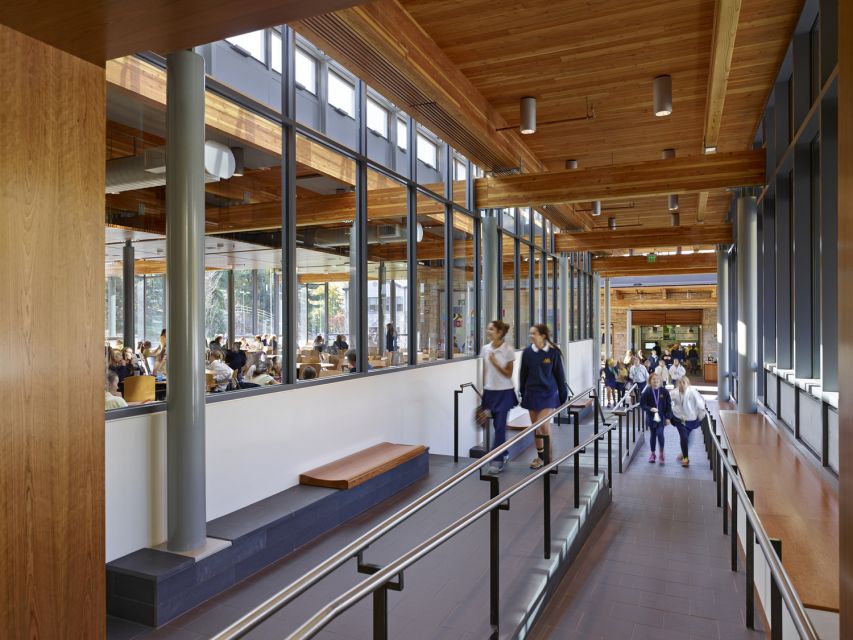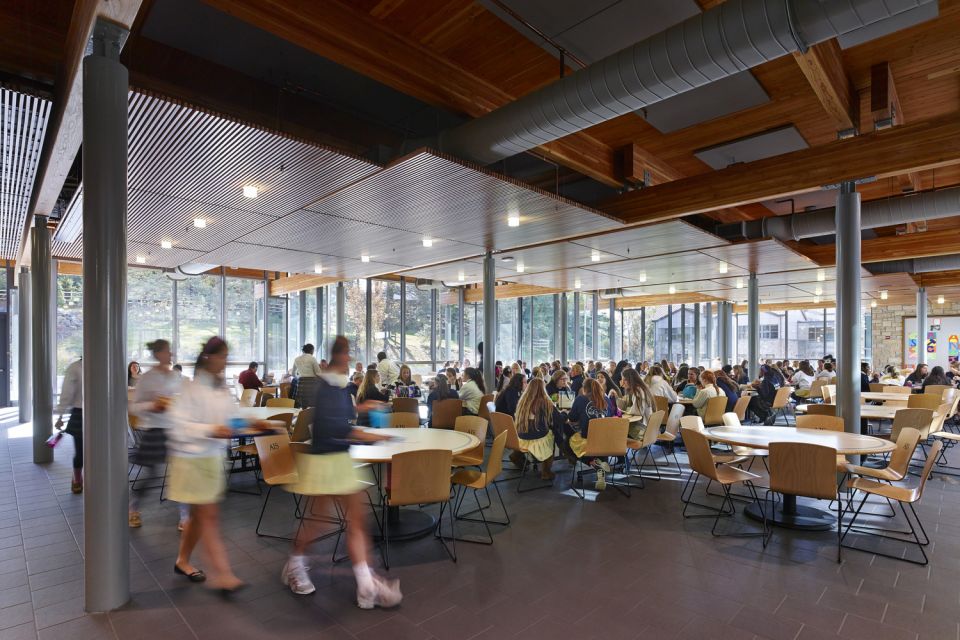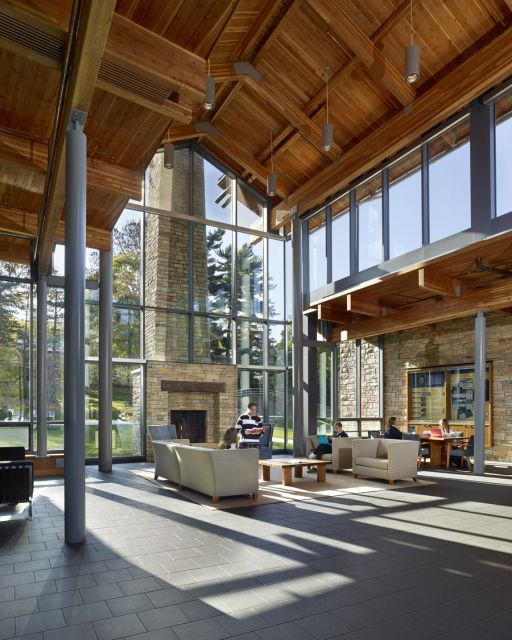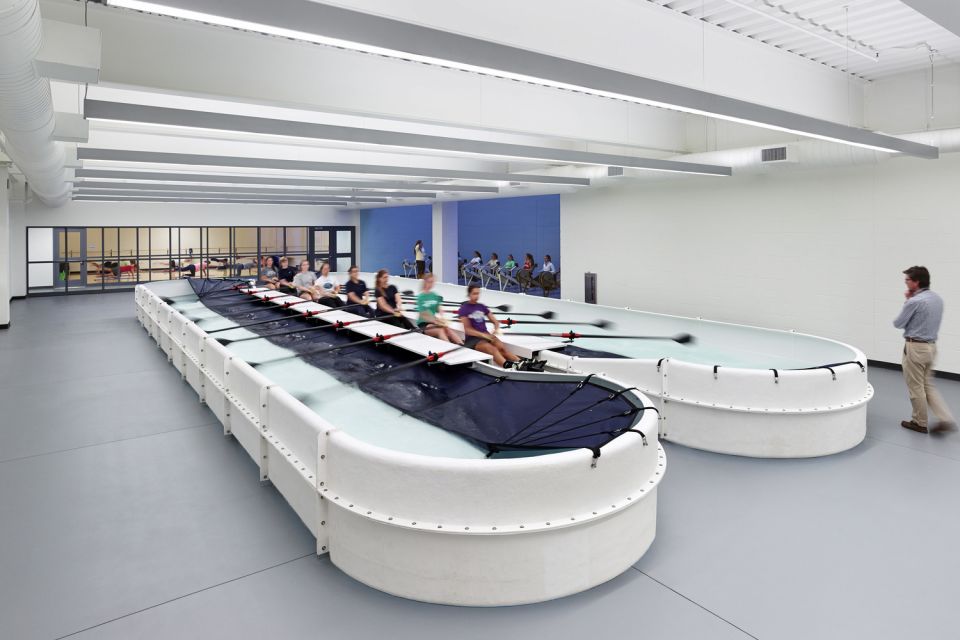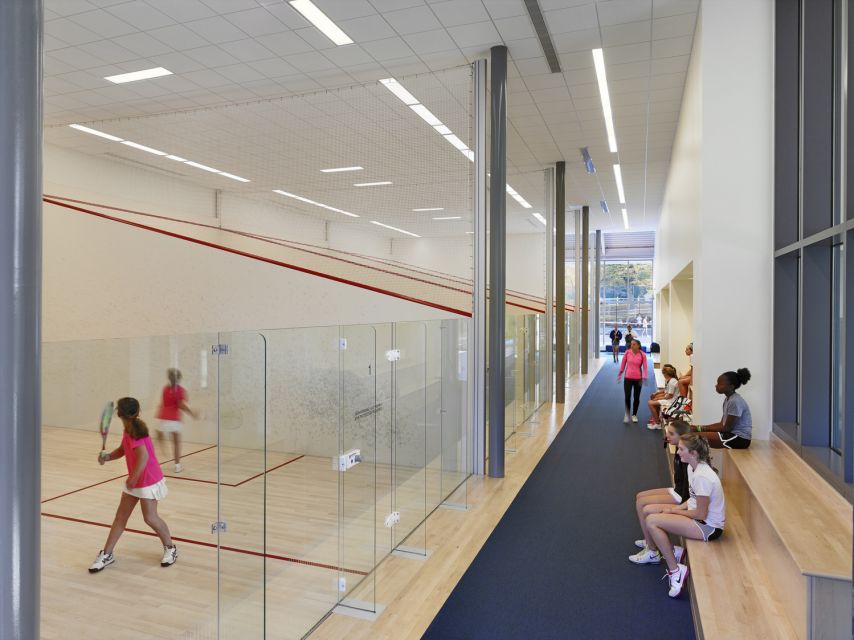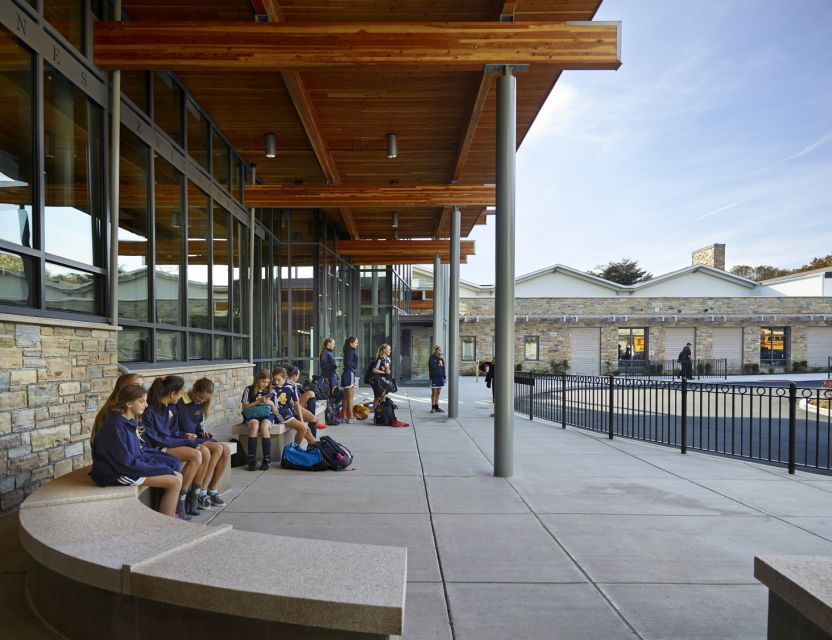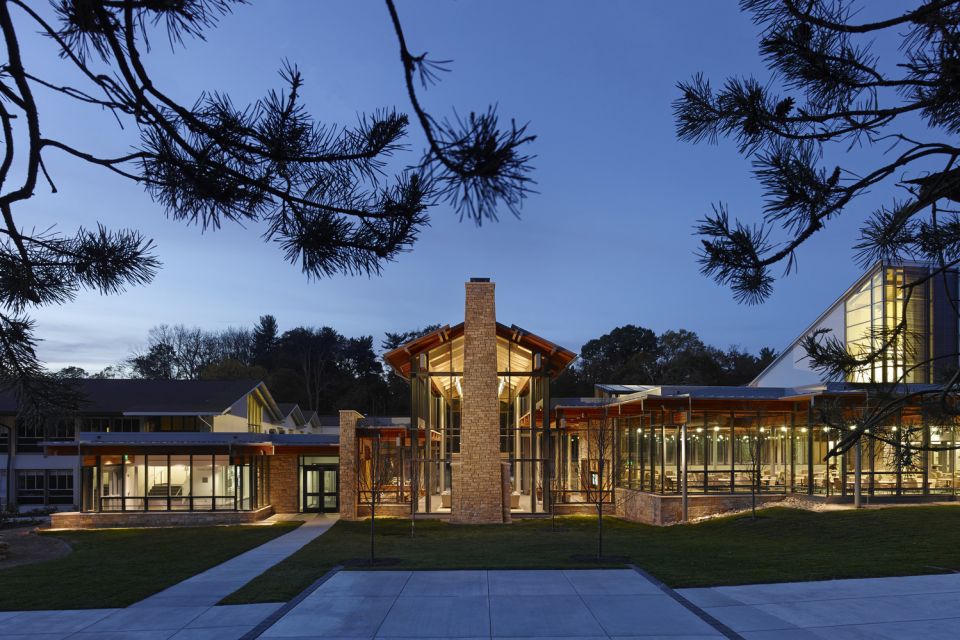 SIZE
83,000 SF
COMPLETED
2013
PRESS
A dynamic social heart for the Agnes Irwin campus, a new "student street" promotes community interaction with informal lounges and exhibit spaces for events, honors, and awards. The primary organizational concept for the addition of the Athletic and Student Life centers, this communal thoroughfare links the project with the existing Upper and Middle School complex, creating a cohesive experience for students, faculty and visitors. The new expansion complements the scale of Agnes Irwin's existing "academic village" of building clusters and courtyards and provides a seamless blend of old and new.
In locating and massing the new athletic and student life centers, the project preserved mature trees along the southern boundary of the school grounds, providing outdoor gathering opportunities, and minimizing the visual and environmental impacts of new construction on the surrounding residential neighborhood. Above the dining facility, a planted green roof aids storm water management while providing year-round insulation and resource conservation. Natural light and views evoke a feeling of openness between interior and exterior spaces.