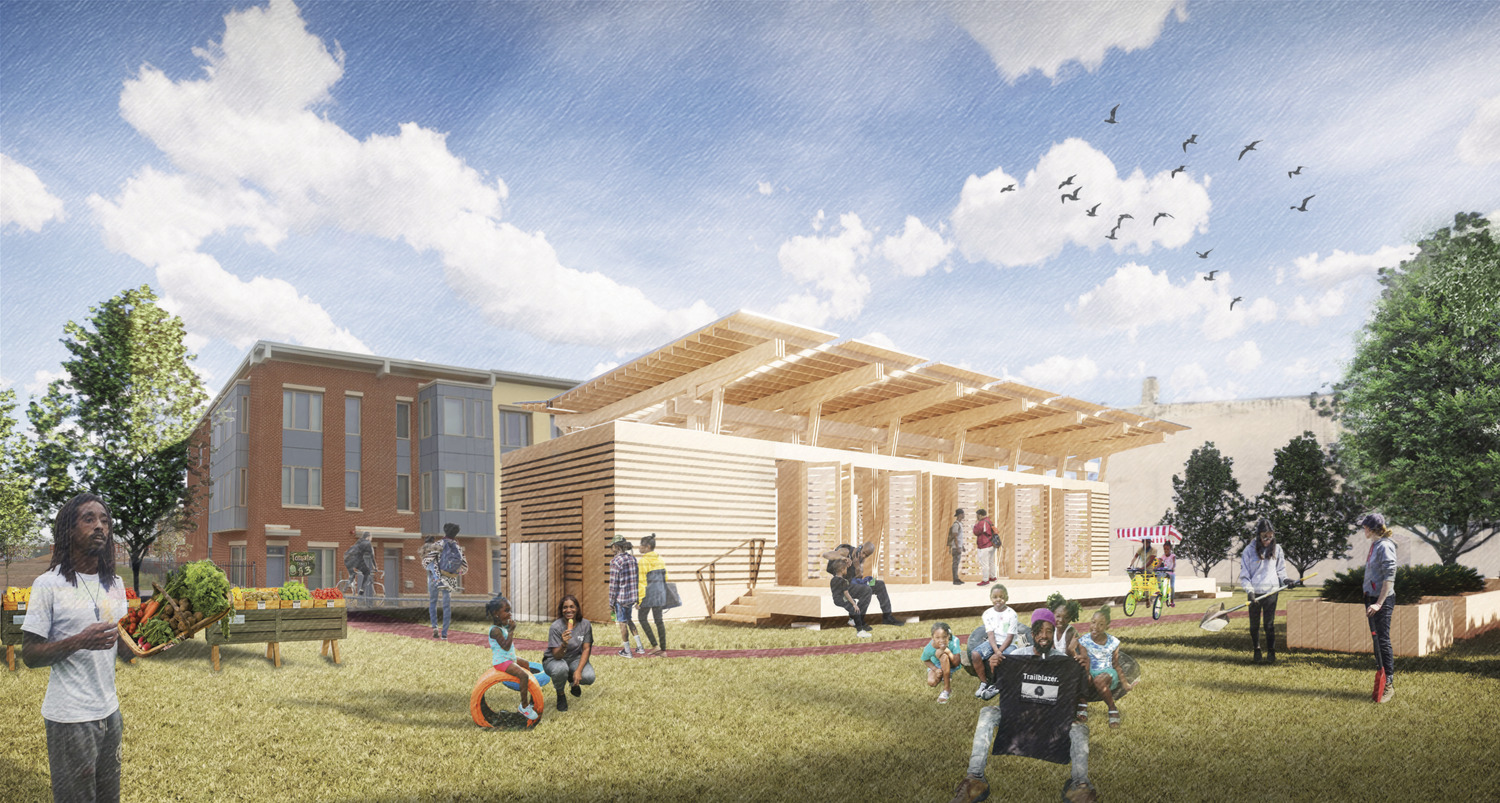 North Philly Peace Park Pavilion
Philadelphia, Pennsylvania
The Pavilion will serve as a community hub for the surrounding Blumberg and Sharswood neighborhoods, supporting urban farming initiatives and a popular local entrepreneur incubator, and hosting educational programs, events, and workshops.
Founded in 2012 by a grassroots group of neighborhood residents, the North Philly Peace Park has grown into a popular eco-campus and passive "fence-free" park that provides programs for organic and sustainable urban farming, STEAM-based programs, community partnerships, and Green Wall Street, a weekly entrepreneur market of local products. Designed to be net-zero-energy, the Pavilion will be a demonstration tool for sustainability practices and help the organization expand its range of critical community services.
We listened carefully to neighborhood activists, students, gardeners, and educators to design not only the pavilion but the engagement process itself, developing a collective vision for an open and sustainable addition to the park. The pavilion integrates the local rowhouse typology with a flexible and open-plan classroom, display kitchen, and wraparound "front porch" that invites community members inside from the street or the park, emphasizing the organization's mix of nature, equity, and community within the city. The semi-enclosed design includes moveable partitions to break up the space for smaller, more intimate gatherings, providing flexibility to serve the community's changing needs and diverse programs.
We planned the pavilion's construction as a community project, using both volunteer labor and collaboration with YouthBuild Philly, a non-profit organization that provides education and job skills training to unemployed young adults. The design utilizes common dimensional lumber and modest, readily available materials to form a modular kit of parts that is rewarding and instructional for the community members participating in the building process.