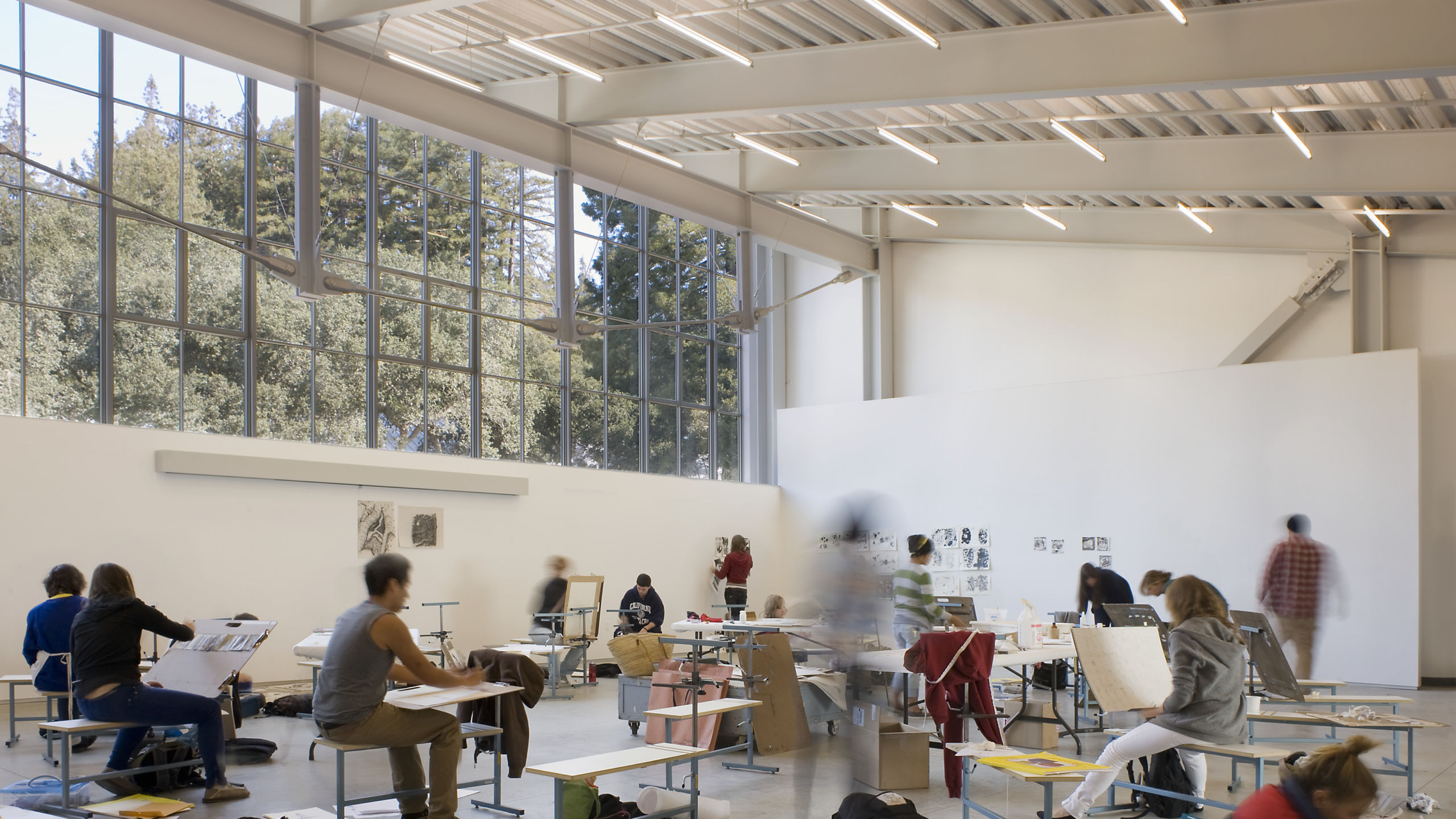 UC Santa Cruz, Digital Arts Research Center
Santa Cruz, California
Located at the heart of the Arts complex, the Digital Arts Research Center provides a collaborative hub for a range of disciplines, using modularity and flexibility to respond to evolving program needs.
SIZE
42,000 square-feet
COMPLETED
2009
The Digital Arts Resource Center (DARC) connects the arts and theatre complexes with the music center at UC Santa Cruz. Sited amid a grove of live oaks between uphill redwoods and downhill grasslands, the resource center takes full advantage of its natural surroundings. A bridge from the arts and theater areas connects with an existing path through the oaks to a dramatic third-floor overlook. With views of the Pacific Ocean, this spacious outdoor overlook was designed as a central gathering space for students and faculty from all departments within the arts division.
The mass of the building is a reflection of the varied activities contained within. A new Media Lab, at the heart of the new building, is a flexible double-height volume housing installations and performances, available for use by all departments. On the third level, sloped roofs accommodate large north-facing windows at a large drawing studio for students and five smaller painting studios for faculty. A gallery space on the third floor serves as a beacon to the larger campus via back projection on a retractable screen.