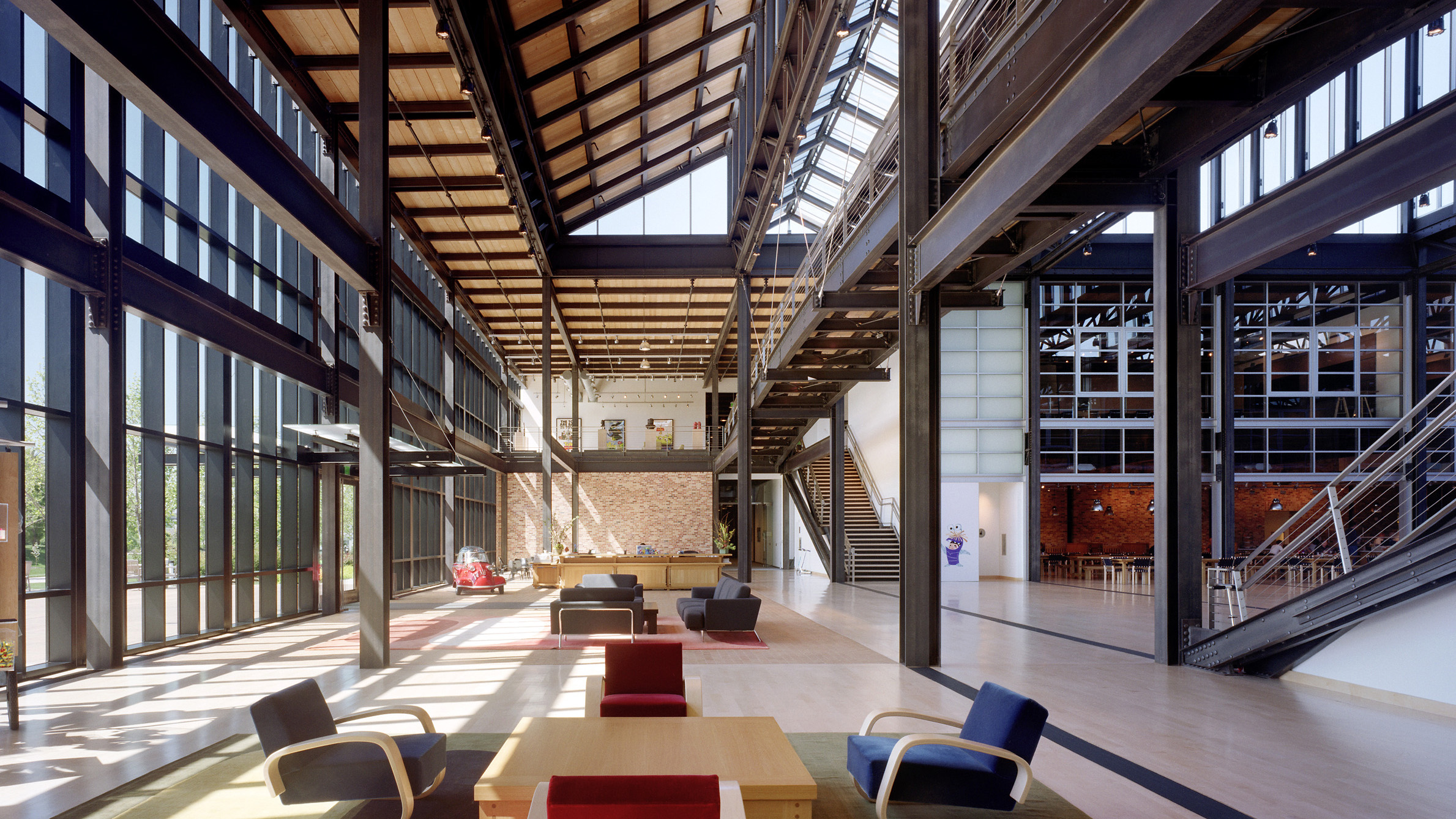 Pixar Animation Studios
Emeryville, California
A collaborative workplace with expansive gathering areas and pathways for spontaneous interaction, Pixar's Emeryville headquarters integrates light, volume, and technology to create a humane and interactive experience for Pixar staff.
SIZE
218,000 SF
COMPLETED
2000
Pixar's Emeryville studios, located on a 15-acre site in the city's warehouse district, embodies the company's culture of ideas exchange and collaboration among its many story artists, animators, and computer scientists. The project's industrial aesthetic responds to both its physical context and the technical creativity of the company. Designed for a staff of 600, the two-story steel-and-masonry building has an expansive atrium at its core that acts as a central piazza for the campus. Activated by the lobby, conference rooms, lounges, and cafe, this dynamic town center links offices, pathways, and a formal 250-seat theater.
The facility is rigorously detailed and crafted with a palette of brick, sandblasted clear-coated structural steel, exposed wood decking, glass and stainless steel. These natural materials are used throughout the site and campus to maintain Pixar's language, quality and culture.