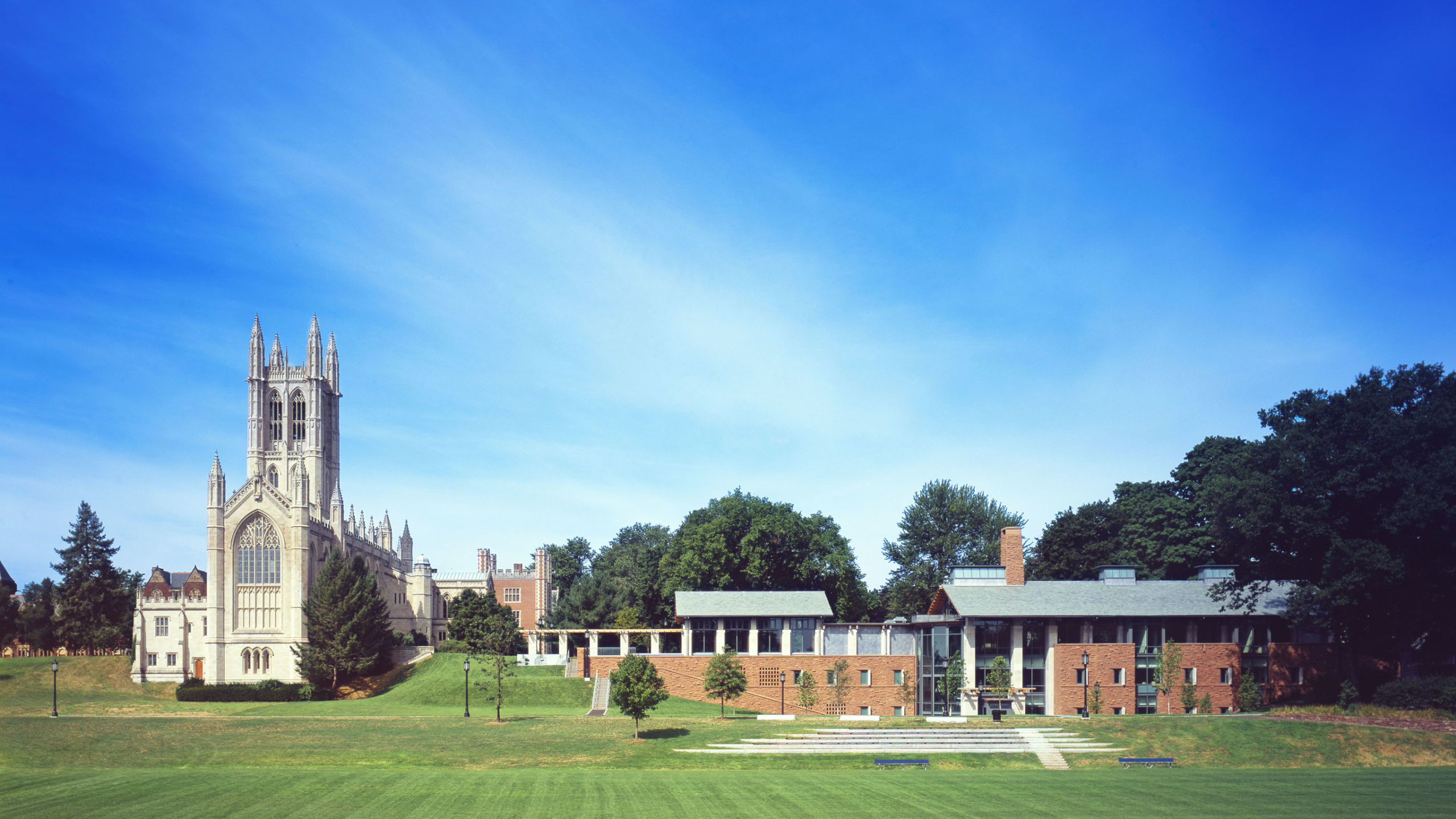 Trinity College, Admissions Building
Hartford, Connecticut
The Admissions Building defines one edge of a sheltered quadrangle on the northwest side of campus, creating a welcoming sense of scale for visitors and prospective students.
SIZE
30,000 square-feet
COMPLETED
2001
AWARDS
AIA Tri-State Honor Award
The three-story Admissions Building is tucked into the side of a hill with only the upper level visible from the main approach, dramatically reducing the building's apparent mass. The top floor, a transparent pavilion of timber, steel, and glass, rests on the solid base formed by the lower two floors. Along the length of the upper level, a limestone colonnade supports a timber trellis, recalling the neighboring chapel's Gothic buttresses.
On the opposite side, the building's increased height re-engages with the larger scale of Trinity's main campus green and the nearby chapel steeple. Stone walls and brises-soleil frame a window pattern that remains modern while harmonizing with traditional campus architecture. The two sides are linked by a smaller stone plaza and fountain.
The building's materials convey substance, warmth, and welcome. Its massive fireplace, built of brownstone like much of the campus, marks the entrance and central axis of the building. A glazed staircase leads to offices and meeting rooms on the lower levels and offers views of the athletic fields beyond.