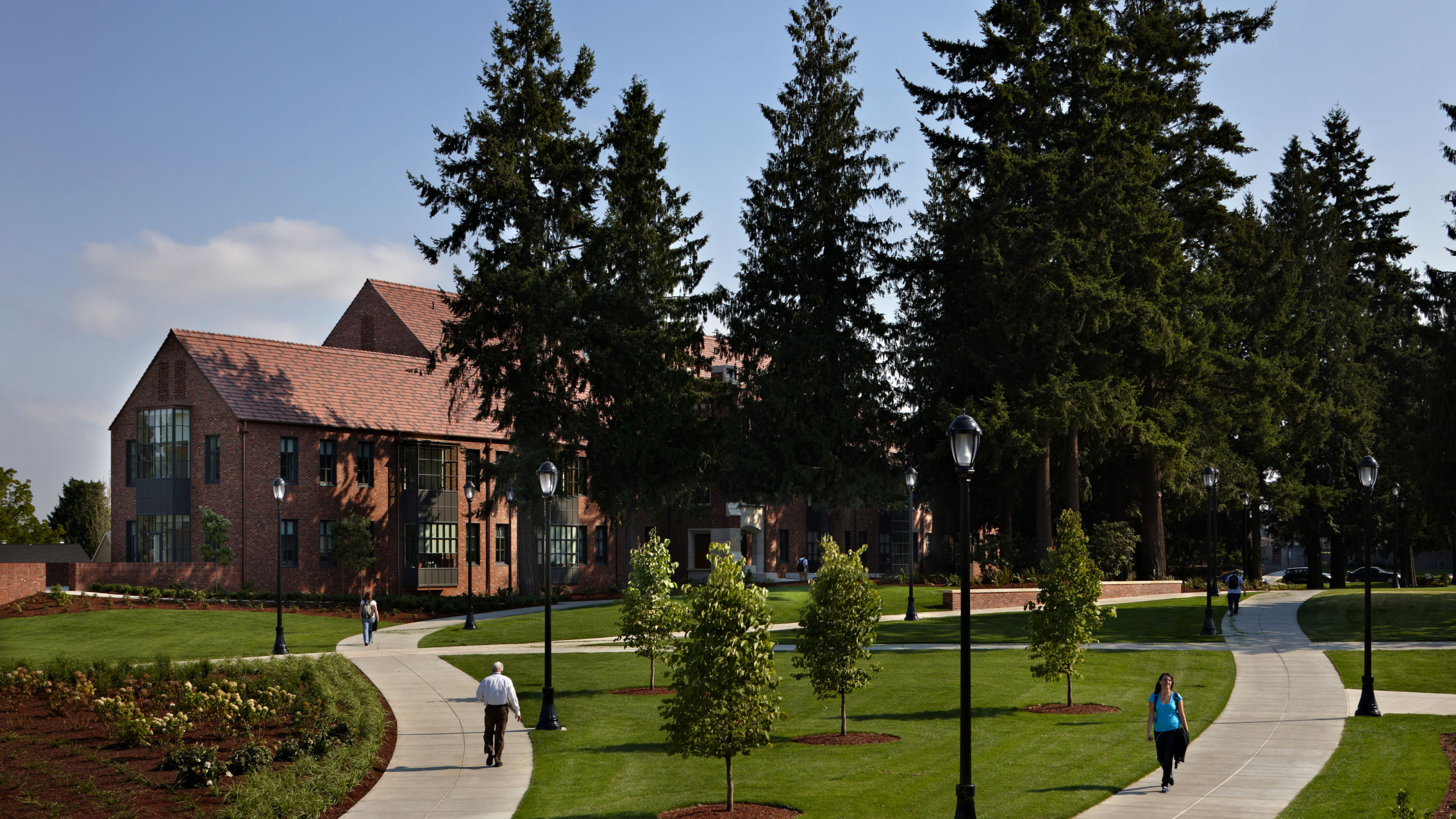 University of Puget Sound
Tacoma, Washington
Three projects respond to the architectural context of this Pacific Northwest campus while providing modern academic and residential environments for students, faculty, and visitors.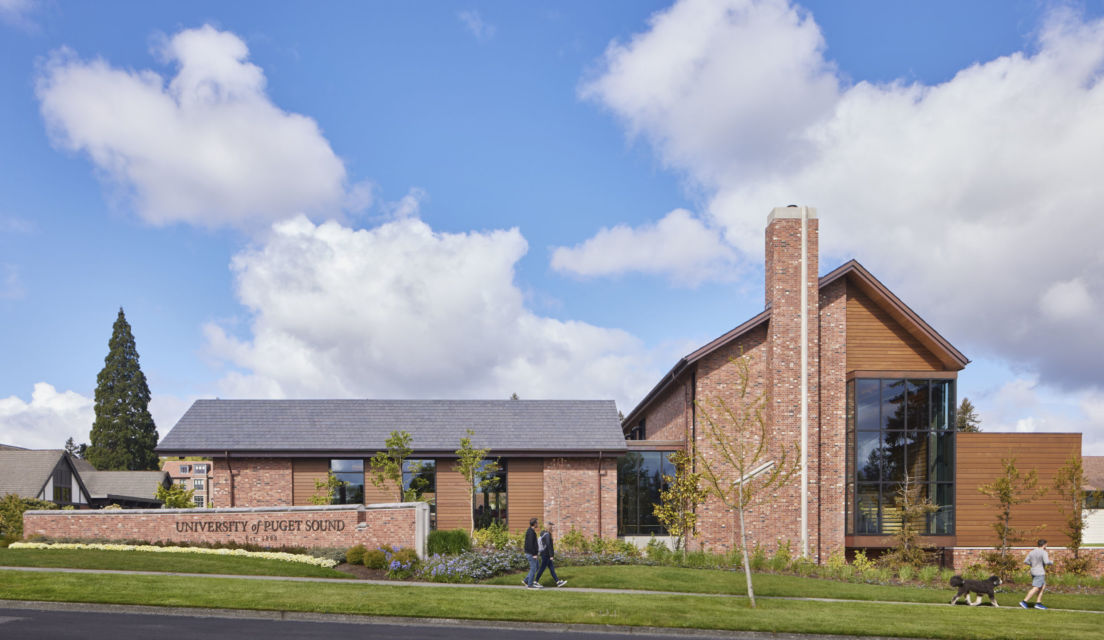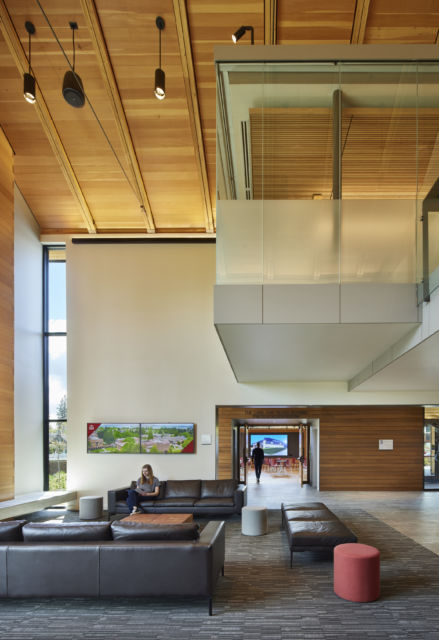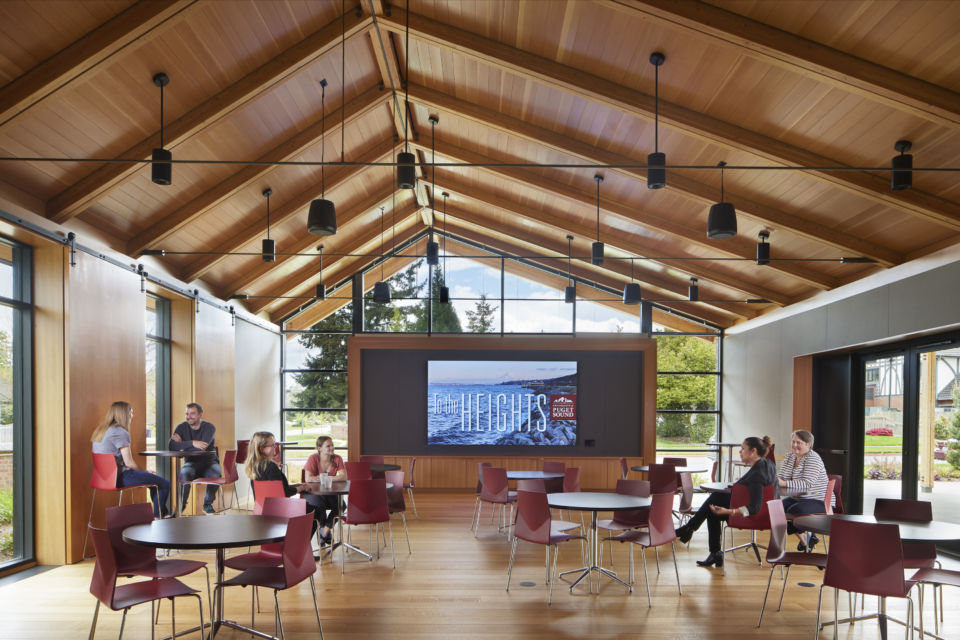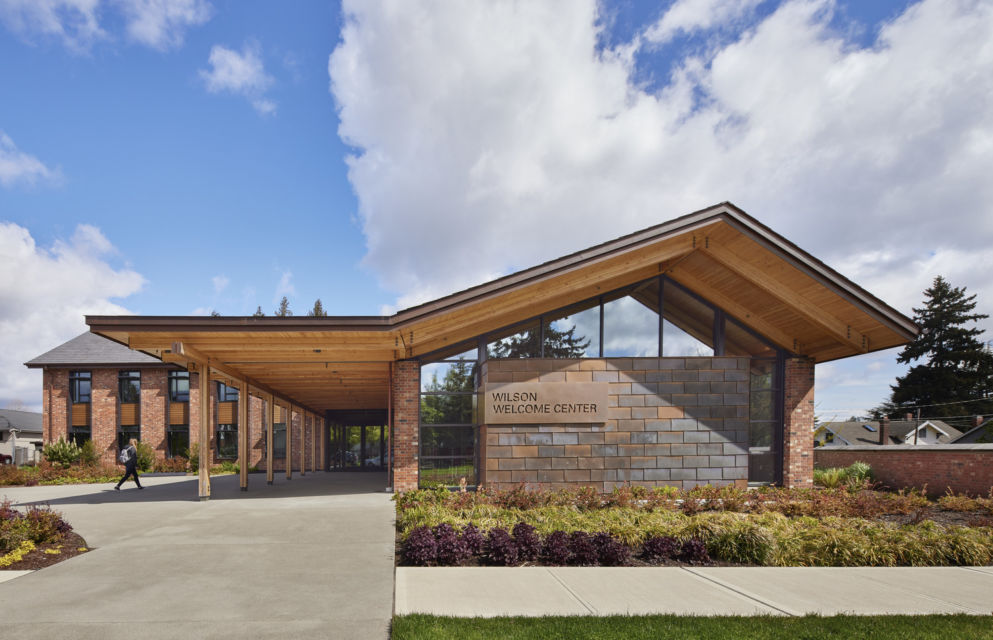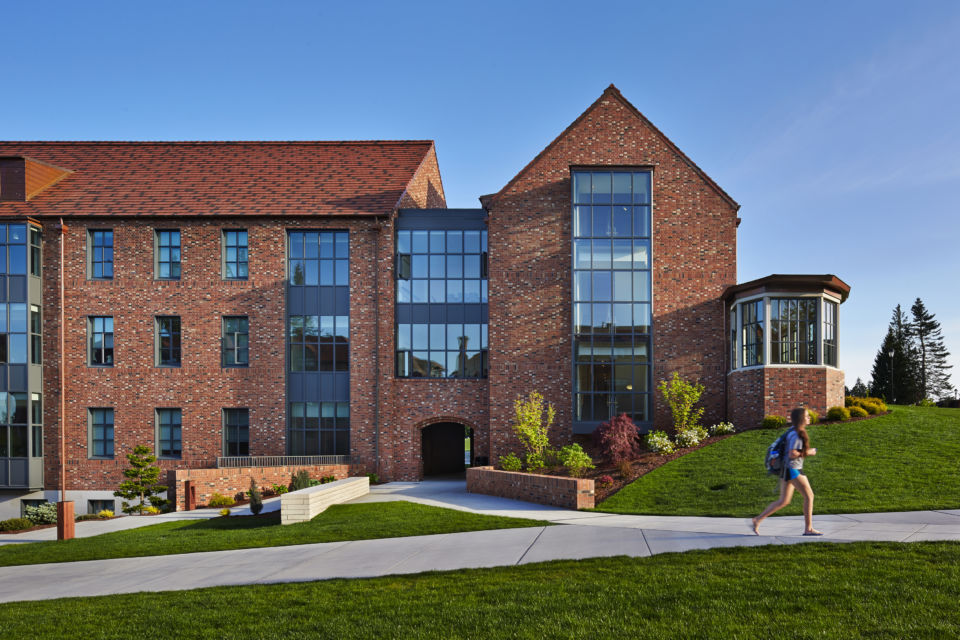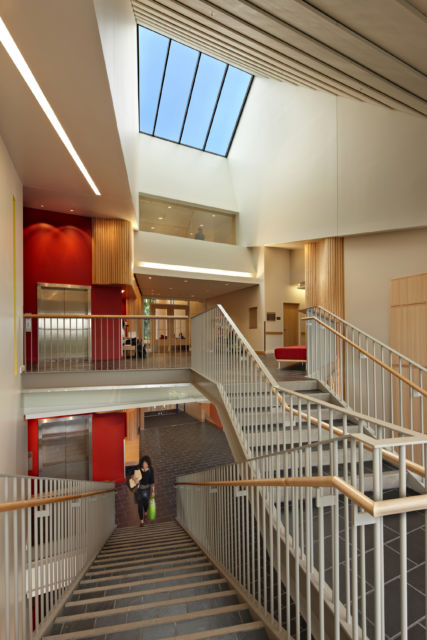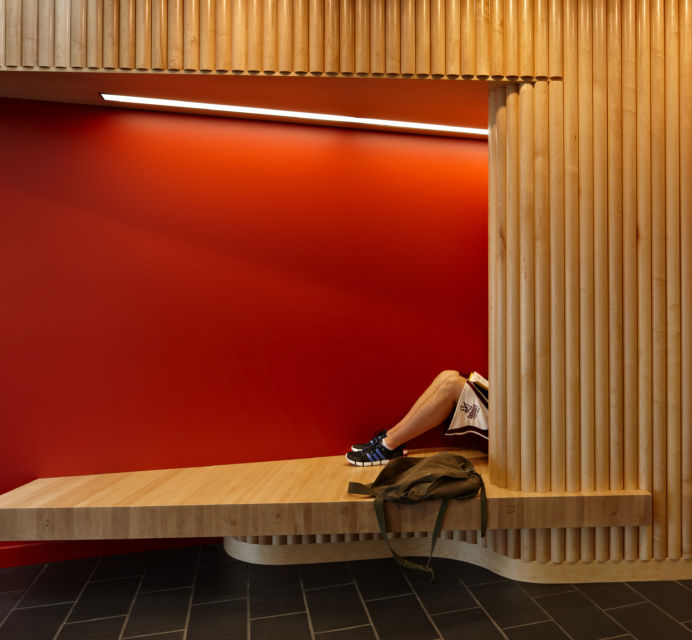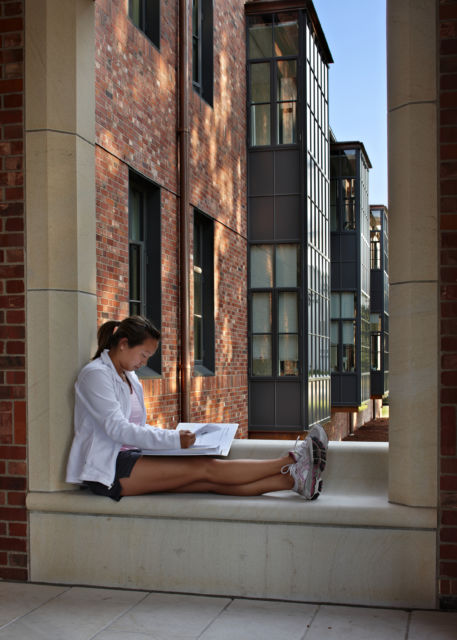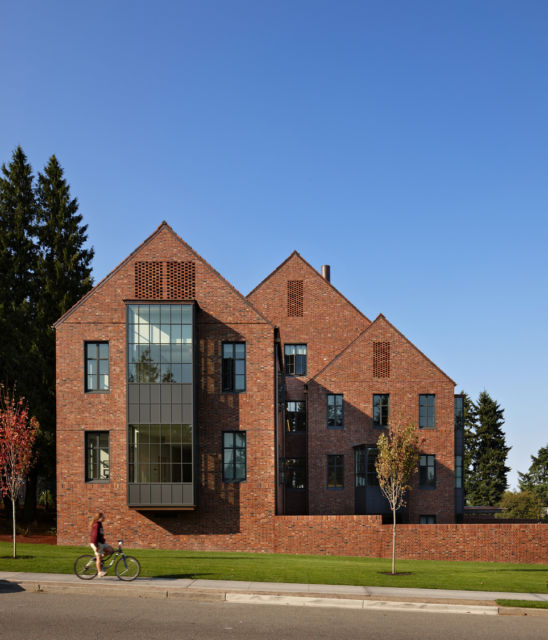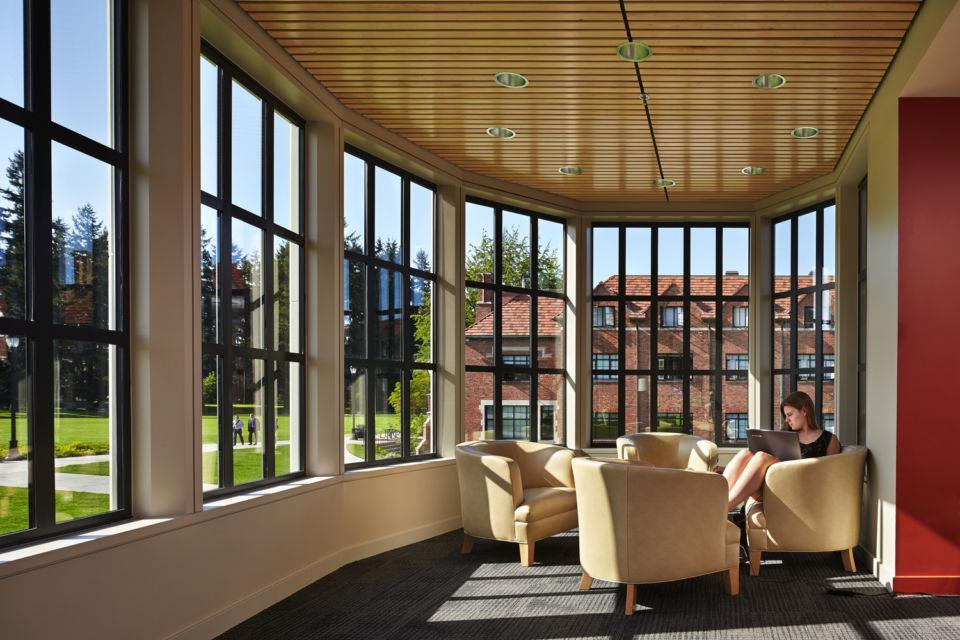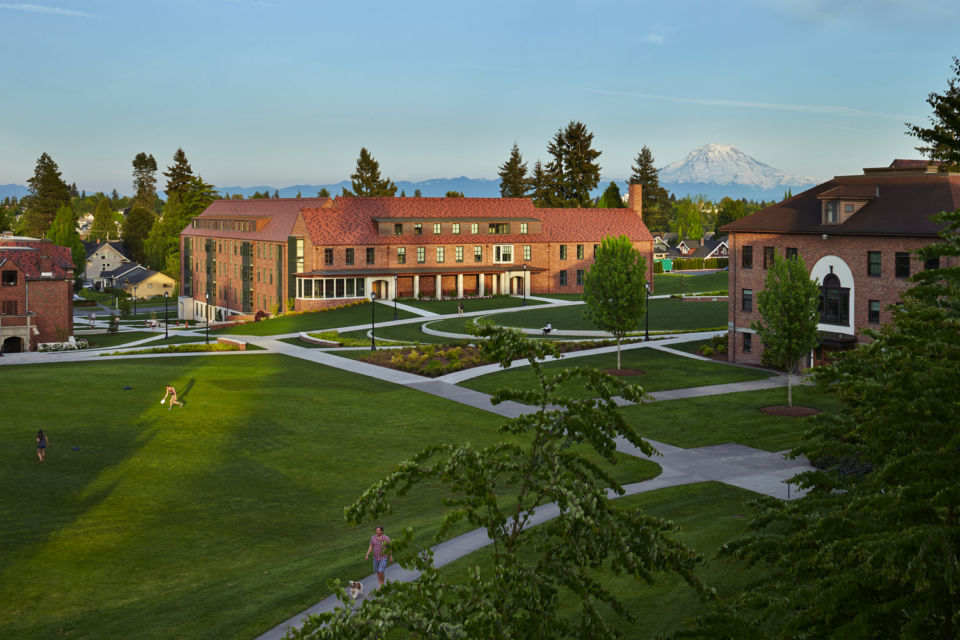 SIZE
13,000 - 58,000 square feet
COMPLETED
2008-2020
AWARDS
Brick in Architecture
Known for its intimate scale, sense of community, and immersive liberal arts education, The University of Puget Sound provides a close-knit undergraduate experience. Our longstanding work with the University began in 2008 with the LEED Gold-certified William T. and Gail Weyerhaeuser Center for Health Sciences, which strengthens opportunities for interaction among faculty and students by accommodating the varied needs of five departments.
With the deep knowledge of the campus gained from our work on Weyerhaeuser, our practice was invited to complete a Residence Hall Master Plan Study which sought to strengthen campus connections within the historic campus fabric. The placement of Thomas Hall, the second building by Bohlin Cywinski Jackson on campus, was a result of the planning principles and site evaluations performed in the Master Plan Study. The 58,800 square-foot building marks a new campus gateway and reinforces an important edge to Commencement Walk on the west. Thomas Hall serves upperclassmen and incorporates innovative, flexible living suites with dining and kitchen areas, classrooms, study and seminar spaces, as well as a dramatic two-story event room for campus-wide use. These and other amenities embody the University's commitment to enhancing residential opportunities for third- and fourth-year students, creating vibrant and sustainable campus living-learning communities.
Seeking to further enrich the student experience, our latest collaboration with the University creates a warm and inviting gateway for prospective students and their families at a prominent site along the eastern entrance to campus. The new Wilson Welcome Center and Admissions Building is inspired by the vertical proportions, buttressing, and asymmetry of the campus's defining Tudor gothic architecture. While using familiar campus materials like brick masonry and slate tile, we also incorporated warm Douglas Fir and cedar finishes inside, along with steel and concrete accents, to reflect Pacific Northwest craft and the balance of traditional and modern architecture found in the region. The building's flexibility and varied gathering spaces allow the University to expand its event capacity while also providing potential for broader community engagement and additional revenue.