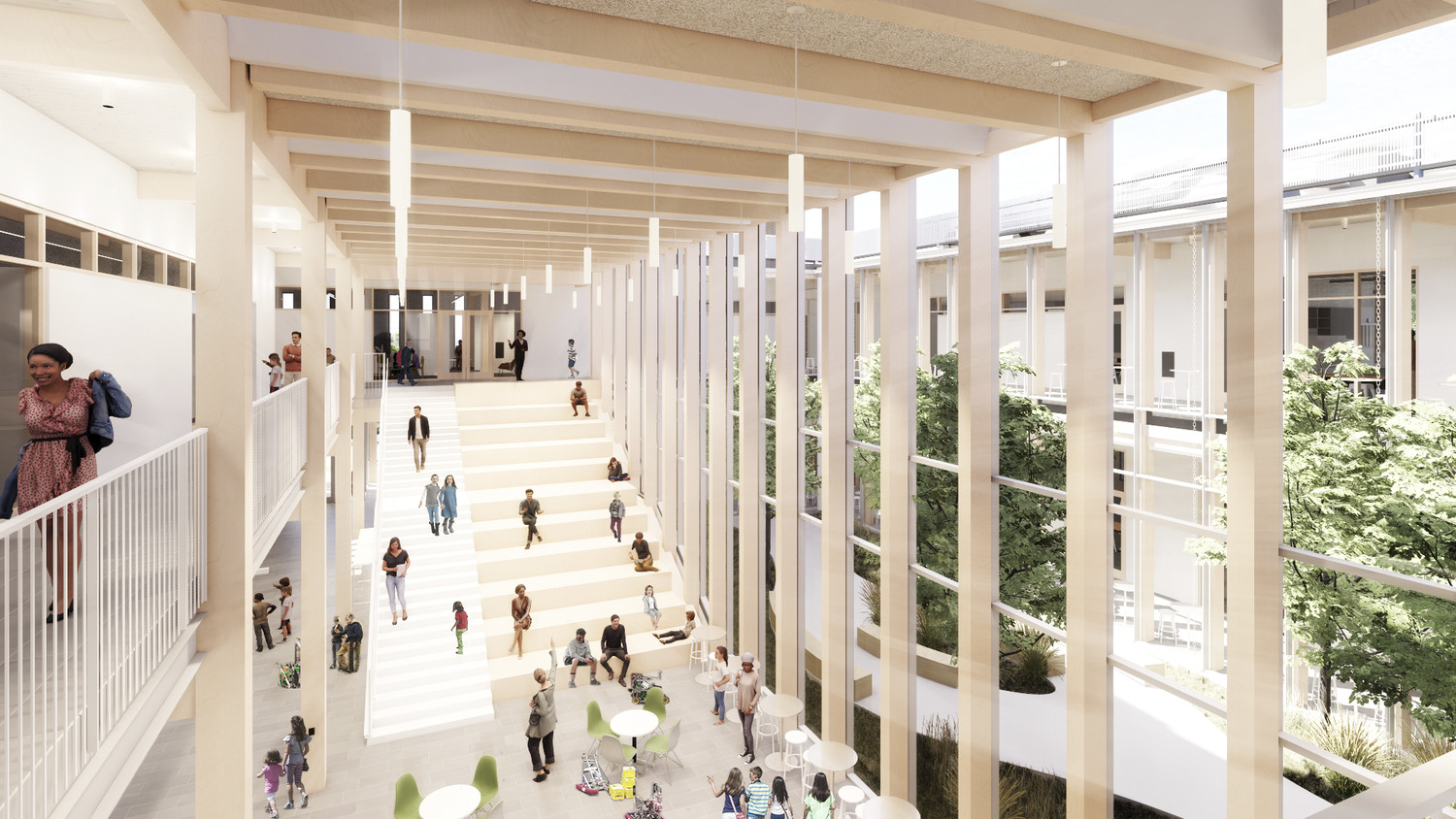 Greenhill School, Valdes STEM + Innovation Center
Addison, Texas
A new home for middle and upper school math and science, the Valdes STEM + Innovation Center will reflect Greenhill's creative spirit and provide an adaptive environment that puts teaching and learning on display.
An independent K-12 day school serving the greater Dallas community, Greenhill School has a long history of academic excellence and inclusive community. Venerable buildings, welcoming outdoor spaces, and roaming peacocks create a campus setting like no other. Inspired by this unique context, the 52,000 square-foot Valdes STEM + Innovation Center will create an open and collaborative environment that empowers students to incorporate STEM learning in all facets of their education.
The design distills familiar campus elements – including brick, wood, natural light, and indoor-outdoor connections – to create a contextual building that feels deeply rooted to its place. An exposed mass timber structure serves as one of many tactile examples of sustainable design while providing a framework for modular classrooms, labs, and maker spaces that will evolve with new uses and teaching methods. Classroom and lab organization is intentionally intermixed to foster cross-disciplinary teamwork. Daylight autonomy, rainwater harvesting, and visible energy conservation strategies will help students draw connections between their work and the physical environment.
Taking inspiration from Greenhill's beloved former Agnich Science Building, an expansive interior courtyard draws daylight into the central commons and open circulation paths. The commons and ground-floor café welcome the extended Greenhill community into the building and provide opportunities for future engagement with regional higher education research and industry partnerships. Anticipated to open in 2023, the Valdes STEM + Innovation Center is a core component of Greenhill School's Growing Stronger Together campaign, the largest in its 72-year history.