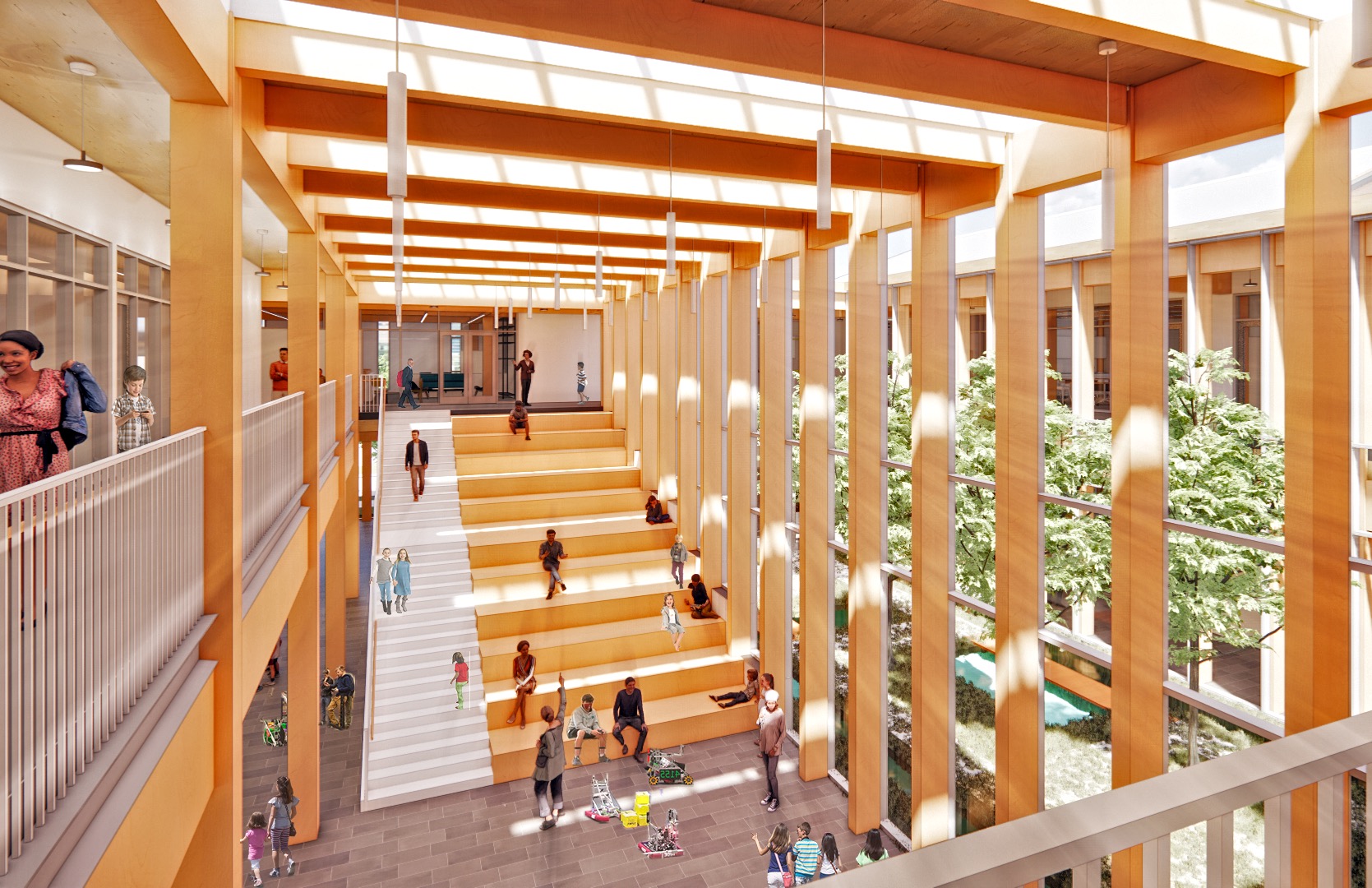 Greenhill School Breaks Ground on Valdes STEM + Innovation Center
Embodying Greenhill's creative spirit and commitment to environmental stewardship, the Valdes STEM + Innovation Center will put learning on display and promote flexibility and layered transparency across disciplines and grade levels.
Bohlin Cywinski Jackson Principals Daniel Lee and Tom Kirk joined the Greenhill School community on Tuesday, February 1 to officially break ground on its Valdes STEM + Innovation Center. The 52,000 square-foot project will house flexible classrooms and labs for Greenhill's math and science departments, as well as a new innovation program for grades 5-12.
With its collaborative spaces and dedicated labs for fabrication, robotics, and more, the school will empower a new generation of creative minds at Greenhill. A modular approach to classroom design will ensure spaces can adapt to changing use and technologies over time. And as a teaching tool, the building will provide tactile opportunities for students to learn about integrated sustainable design through its mass-timber structure, daylight autonomy, rainwater harvesting, and energy conservation.
While creating a transformative educational environment, the Valdes STEM + Innovation Center design responds to Greenhill's existing context and unique sense of place. The use of mass timber provides a warm, natural framework that allows for increased transparency throughout, as well as visually connects to existing heavy timber buildings on campus. A ground floor café and light-filled commons welcome community interaction and engagement, and an open courtyard honors the history of the original 1964 Agnich Science Building, which the new design will replace.
Learn more about the groundbreaking ceremony and watch a video of the event below.