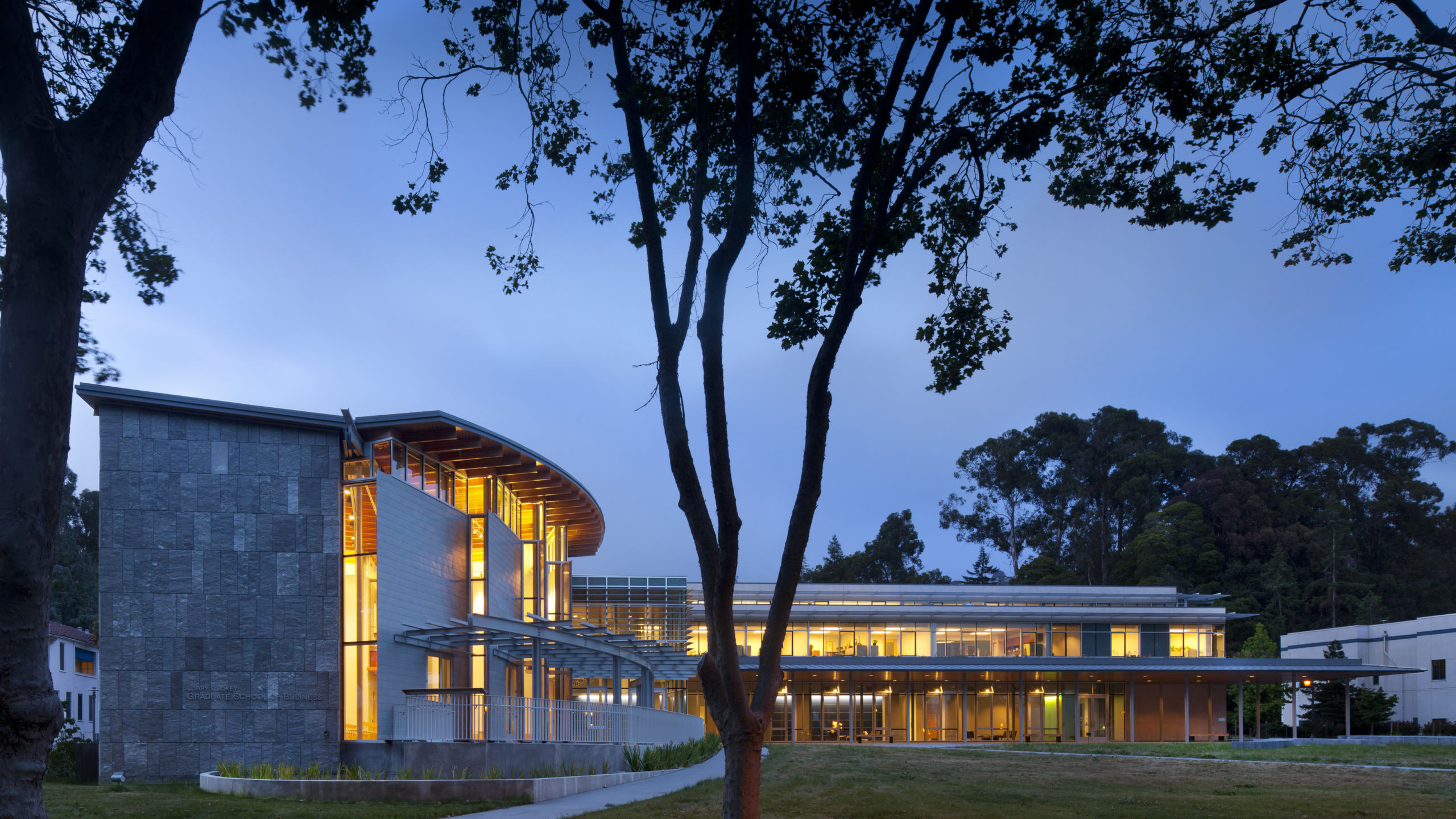 Mills College Lorry I. Lokey Graduate School of Business
Oakland, California
The Lorry I. Lokey Graduate School of Business building supports the university's mission of providing innovative education and expanding opportunities for women, as well as its focus on environment and social responsibility.
SIZE
28,000 SF
COMPLETED
2009
AWARDS
Good Design is Good Business Awards
Citation of Merit for Architectural Excellence
Green GOOD DESIGN
With the introduction of its MBA program, Mills College required a new building that would provide a dynamic learning environment concurrent with the school's mission to transcend boundaries for women. Located at the symbolic gateway to the campus, the Graduate School of Business integrates innovative building technologies with sustainability strategies to advance Mills' traditions of environmental stewardship and leadership in social responsibility. Forward-looking, yet respectful of context, the building's L-shaped plan and southwest orientation foster the conservation of historic green space and provide optimal sun exposure.
Designed to foster collaboration and teamwork among students, faculty, and staff, the project serves as a central hub on campus for events, learning, and casual gatherings, both large and small. Its deep indoor/outdoor porch, covered with a living roof, invites visitors to pause and engage. Inside, the porch becomes the entry lobby and main circulation space. The centerpiece of the building is the Gathering Hall, which serves as a venue for key campus events. Flanked by a terrace and iris pond, the Gathering Hall serves as a prominent, accessible hub. In addition to the lecture halls, smart classrooms, and a state-of-the-art computer laboratory, breakout rooms and a student lounge support focused teamwork and informal group discussion. Visible integration of sustainable solutions educates the occupants and results in measurable energy- and cost-saving benefits, helping the project achieve LEED Gold certification.