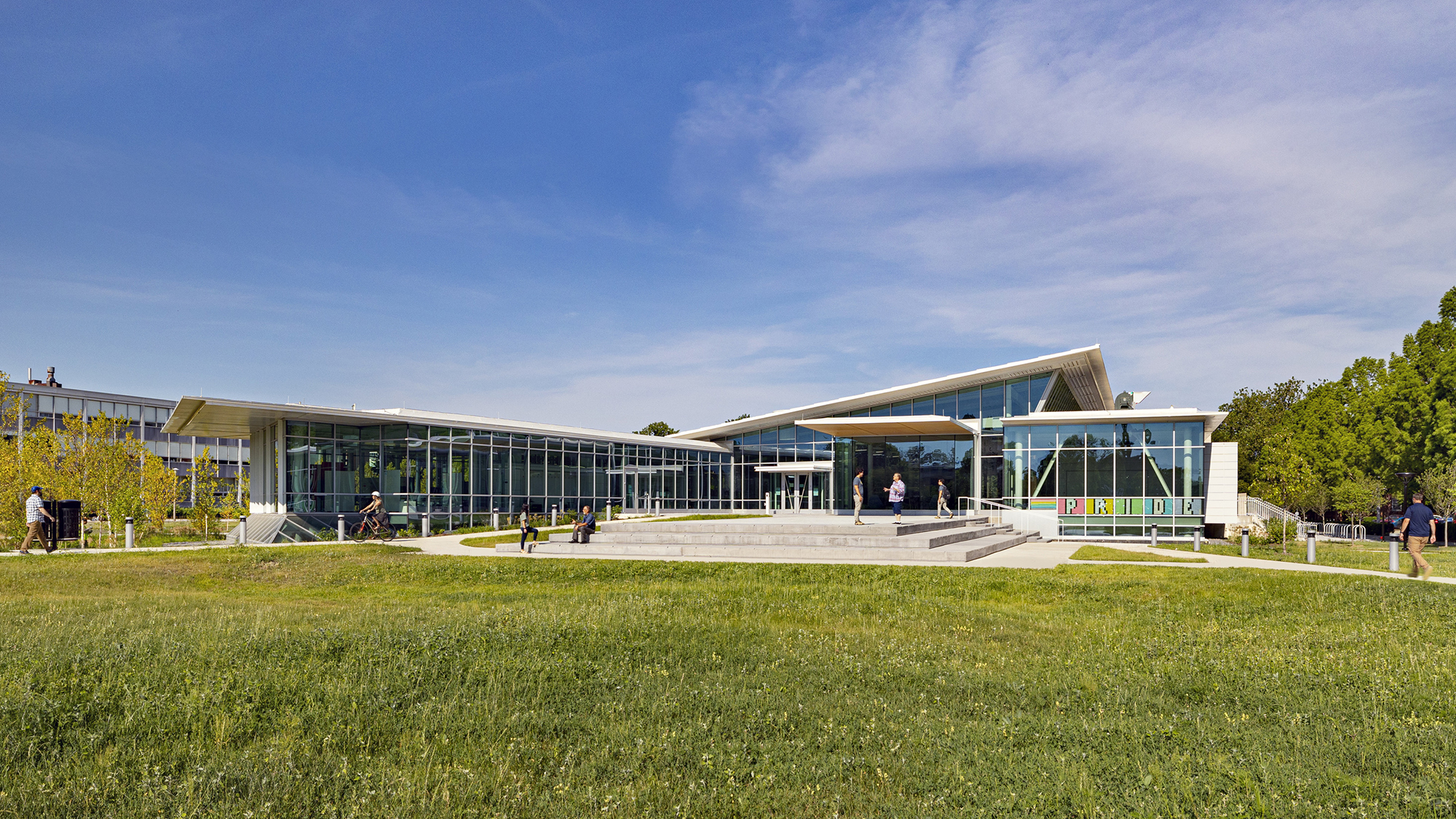 Siebel Center for Design Celebrates Grand Opening
The University of Illinois Urbana-Champaign community gathered to officially commemorate the new building, with remarks from guest of honor Thomas Siebel and an open house with guided tours from SCD team members.
Since arriving on campus earlier this fall, UIUC students have been able to explore the many different spaces within the Siebel Center for Design as it prepares to offer more courses throughout the 2021-22 academic year. The only from-the-ground-up interdisciplinary design center of its kind in the U.S., the Siebel Center for Design provides a space for students and faculty from diverse disciplines, majors and departments to practice, model, and teach design thinking and human-centered design.
On Friday, October 8, the grand opening ceremony kicked off with remarks from the Siebel Center for Design's Director, Rachel Switzky, University President Timothy Killeen, Chancellor Robert Jones, and Provost Andreas Cangellaris, as well as a keynote from the technology entrepreneur and UIUC alum Thomas Siebel. Speakers shared their excitement for the project to become a vital building for the University, region and country. In his remarks, Chancellor Jones noted that "this is certainly the cornerstone of educational transformation that will change our ideas about what education will be in the 21st Century."
UIUC Provost Cangellaris pointed to the Siebel Center for Design's place on campus, surrounded by student housing and facilities serving diverse disciplines, and the project's mission to welcome students and faculty from all departments. Siebel shared memories of his studies on campus and his hope for the Center for Design "to establish and maintain a position at vanguard of design schools globally." We're excited to see the cross-disciplinary collaborations and projects that emerge as students and faculty continue to experience all that the Siebel Center for Design has to offer.