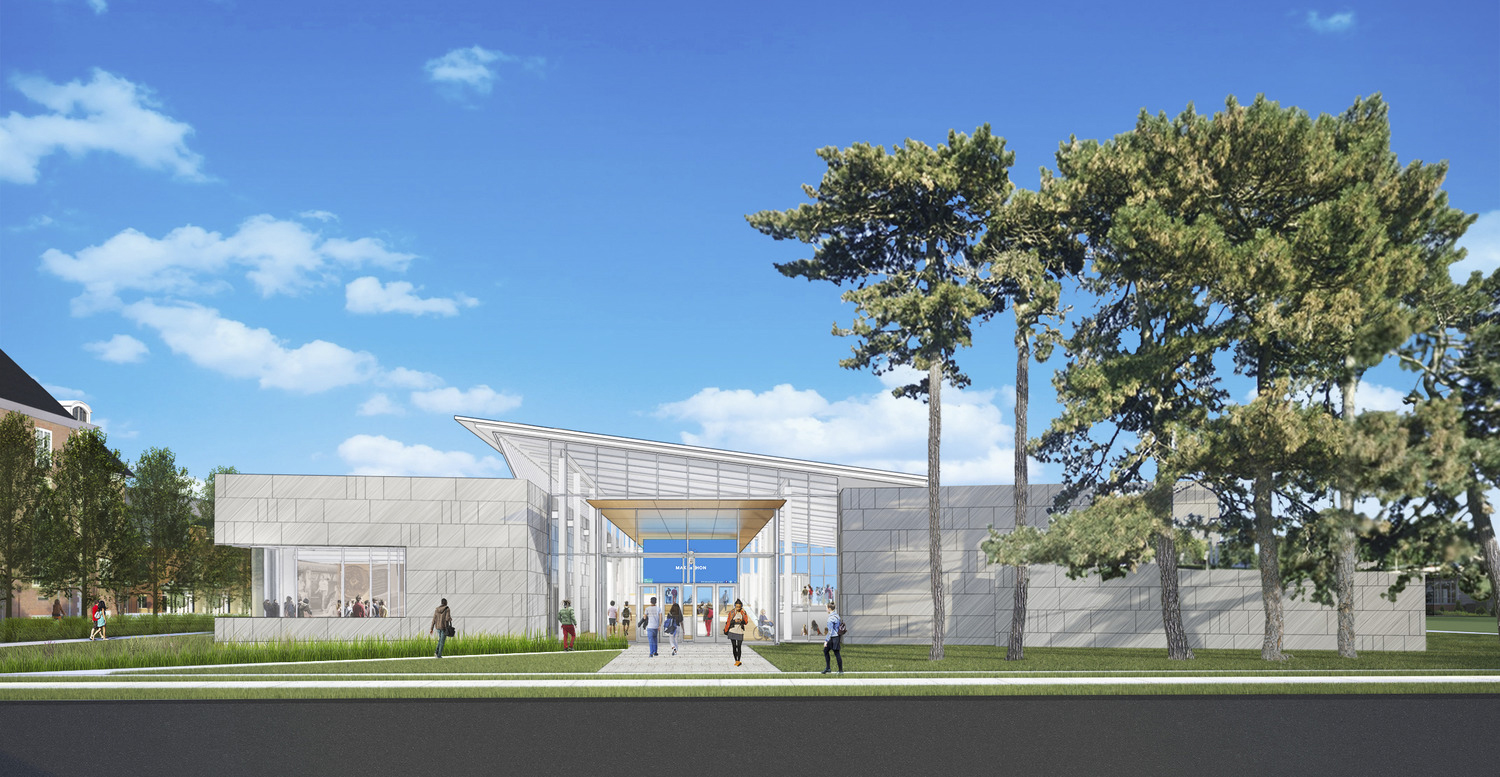 Siebel Center for Design at the University of Illinois, Urbana-Champaign Hosts Virtual Open House
The Siebel Center for Design's new home will embody its mission to further the reach and practice of human-centered design.
The Siebel Center for Design at the University of Illinois, Urbana-Champaign (UIUC) held a virtual open house on Friday, October 16 to offer a sneak peak of progress on its new home, designed by Bohlin Cywinski Jackson, and provide an overview of exciting initiatives underway. Launched in 2018, the Siebel Center for Design fosters multidisciplinary collaborations across campus and prepares students to solve complex societal challenges with human-centered design.
A video tour of the design progress kicked off the open house.
The 60,000 square-foot Siebel Center for Design will include a range of spaces for interaction and idea sharing within an elegant pavilion that provides an iconic terminus to the Military Axis, a prominent campus green. The design breaks down the barriers encountered in more traditional learning environments, fostering an atmosphere that supports interdisciplinary, experience-based learning. Inside, the program includes bright, airy classrooms, 9,000 square-feet of collaboration space, nearly 5,000 square-feet dedicated to fabrication, an amphitheater, gallery, multimedia studio, café, and experimental kitchen.
During the open house, Siebel Center staff highlighted the flexibility and adaptability of the building. As Rachel Dietkus, associate director of programs, noted, diverse course offerings have ranged from design thinking for women's health and wellbeing to successful storytelling. Discussing future uses for the amphitheater, the Siebel Center for Design's Director, Rachel Switzky, who joined our Year of Gathering event on extending the life of outdoor campus spaces, noted that it "will be a great place to practice public speaking, to hold final presentations – endless possibilities."
And while many schools are working to re-envision the experience of food on campus, the Siebel Center has taken a unique approach to providing an immersive culinary environment for students, with an experimental kitchen geared toward entrepreneurial activities. Lisa Bralts, associate director of marketing, noted that the kitchen will "be a whitespace for food entrepreneurial projects" as well as an opportunity to carry that work off campus in the future.
As construction continues, the Siebel Center for Design team is excited about evolving ideas and programming in the new space and is looking for ways to continue to curate the conversation. Switzky noted that "this has been a vision but is now becoming a reality. We're excited to take everything from the past two years and start bringing this physical place into reality and begin testing things out."