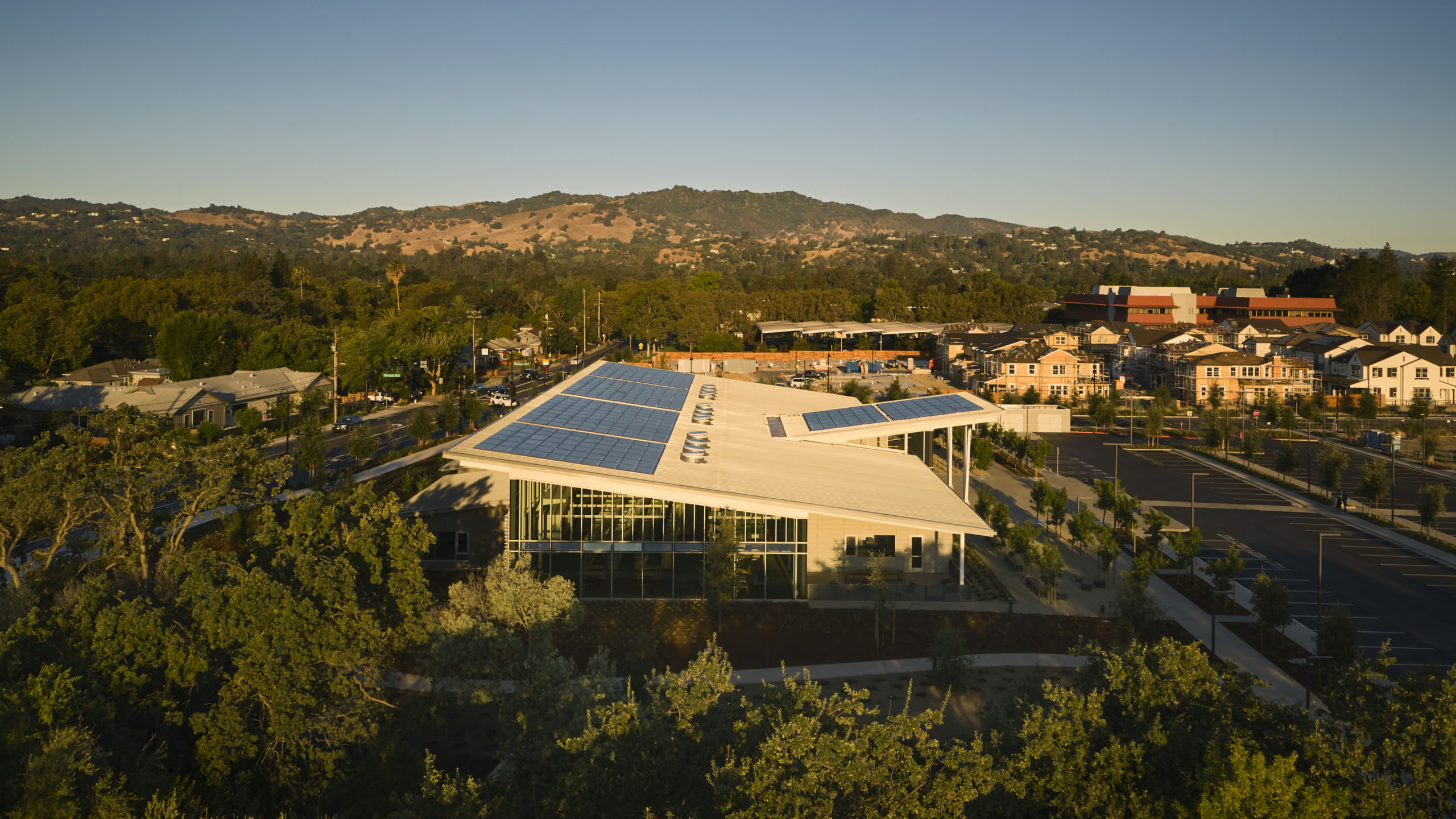 Pleasant Hill Library Receives AIA East Bay Design Award
A flexible destination for the surrounding community that will adapt to changing needs over time, the project was praised for its holistic approach to sustainability.
We're thrilled to announce that Pleasant Hill Library was recognized with a Citation Award at the recent AIA East Bay Design Awards. The project was one of three winners in the Large (more than 25,000 square feet) category. The all-electric library, targeting Net Zero Energy, opened to the public in late summer 2022 and provides diverse environments for 1,500 daily visitors, on average, to gather, learn, and explore.
Although smaller than the city's former library, the new facility provides a significant expansion in programming through right-sizing strategies and overlapping uses. The library's free span central hall provides ample capacity for diverse offerings, including expanded community events, and allows easy reconfiguration of book stacks should programmatic needs evolve. A continuous south-facing clerestory and large skylights bring natural light indoors, while three cedar-clad pavilions off the central hall house a 'messy makerspace', 'story lab,' and a quiet reading 'retreat.' By providing a robust framework to support future flexibility, the library will provide social, economic, and environmental benefits to the community for years to come.
The Pleasant Hill Library team included Swinerton Management and Consulting, BHM Construction, EinwillerKuehl Landscape Architecture, Margaret Sullivan Studio, Rutherford & Chekene, Introba, Apeiro Design, Sherwood Engineers, and Etsuki Creative, with photography by Matthew Millman. Learn more about the project below.