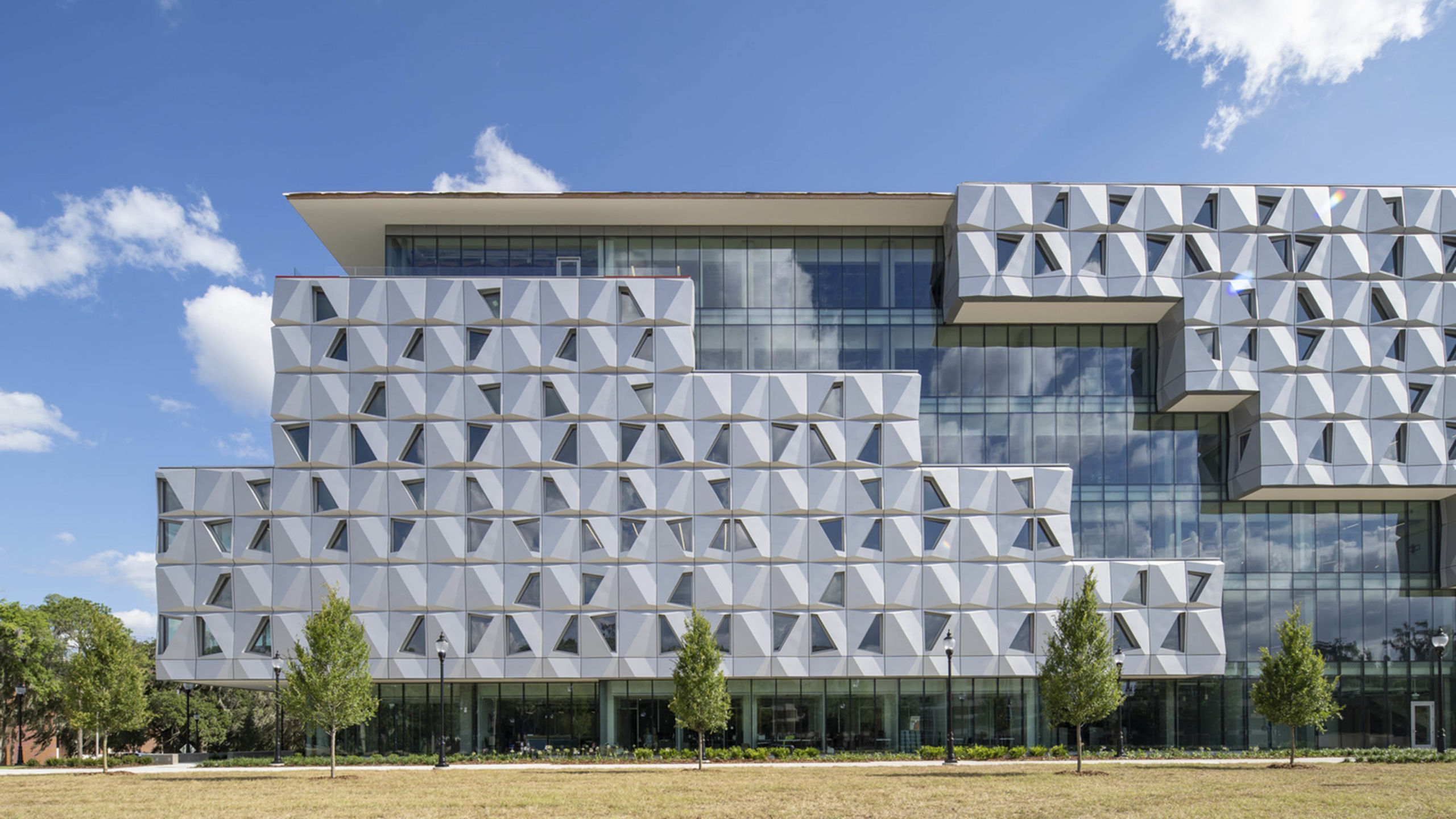 Facades+, Fort Lauderdale Conference to Feature University of Florida, Malachowsky Hall
Senior Associate George Murphy will discuss Malachowsky Hall's facade design on a panel focused on high-performance facades for research institutions.
On August 24th, George Murphy, AIA, will join a Facades+ panel discussion hosted by The Architect's Newspaper. Joining the conversation are Gary Krueger from TLC Engineering Solutions and panel moderator Jeet Singh of Brooks + Scarpa, both project members of the University of Florida's Bruno E. and Maritza F. Ramos Collaboratory Building. Panelists will discuss the facade implementation process of both projects, including the challenges of designing for higher education.
The University of Florida's Malachowsky Hall for Data Science and Information Technology co-locates departments from the Colleges of Medicine, Pharmacy, and Engineering into a single 265,000 SF facility. The building's exterior is wrapped in a bespoke, technologically innovative, faceted metal facade, and the distinctive window shapes are electronically tinted to help mitigate Florida's intense sun. All glazing will feature a ceramic frit pattern to deter harmful bird impacts.
Learn more about the conference and register for the event below.