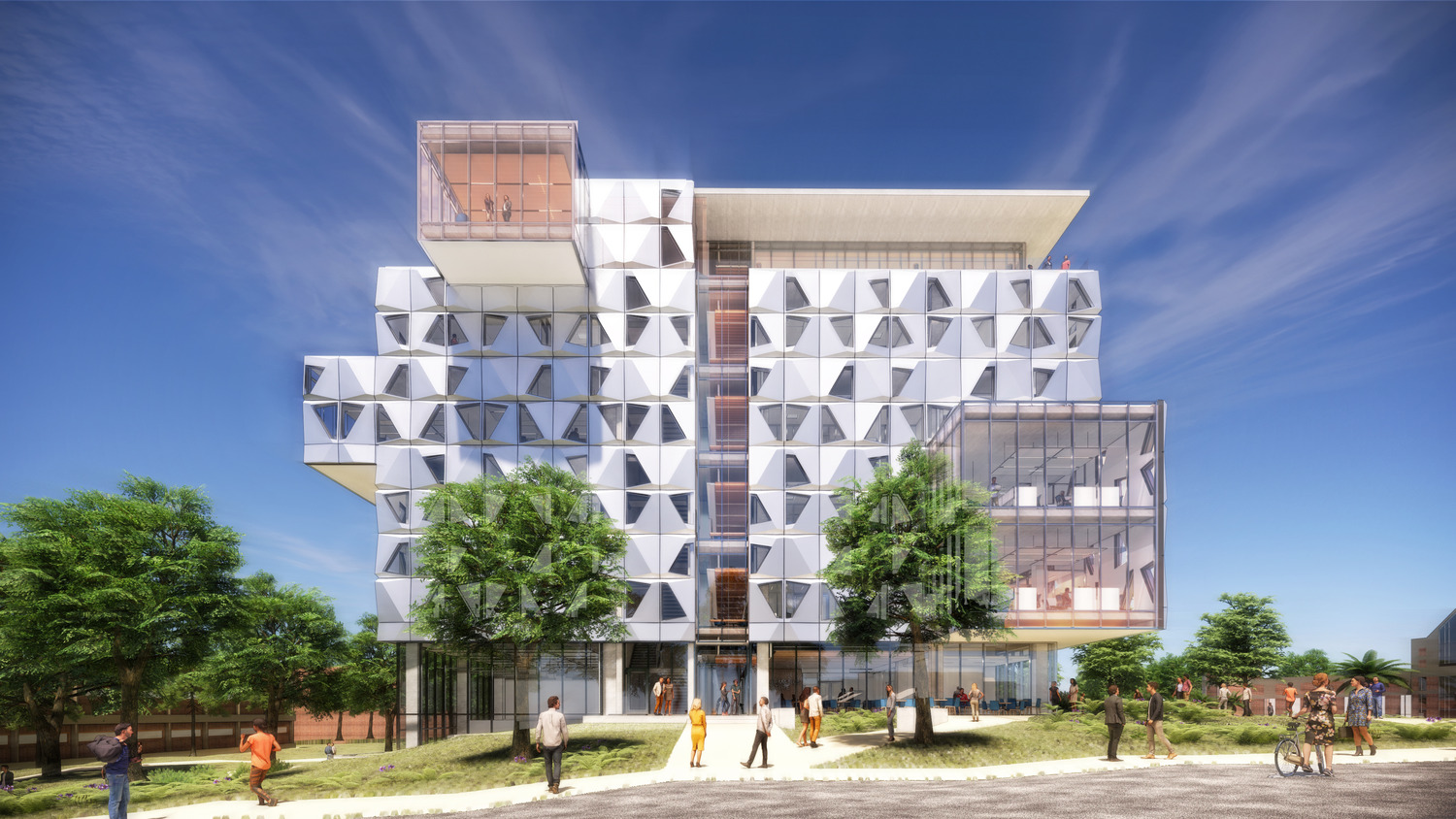 Detailed Podcast Explores Malachowsky Hall Facade Design
Tom Breslin, an associate in our Philadelphia office, shares his experience working on the 265,000 square-foot academic building currently under construction at the University of Florida.
Malachowsky Hall is a 7-story multi-disciplinary academic building that will connect students and researchers from across disciplines and create a hub for advances in computing, communication and cyber-technologies. In the latest Detailed podcast episode, host Cherise Lakeside speaks with Tom Breslin and Christine Sheppard, Ph.D., director of the Glass Collisions Program at the American Bird Conservancy, about the project's prefabricated exterior wall panel assembly, comprised of custom designed and shop structural and aluminum plate cladding panels and electrochromic glazing for solar and glare control. Listen to the conversation below.