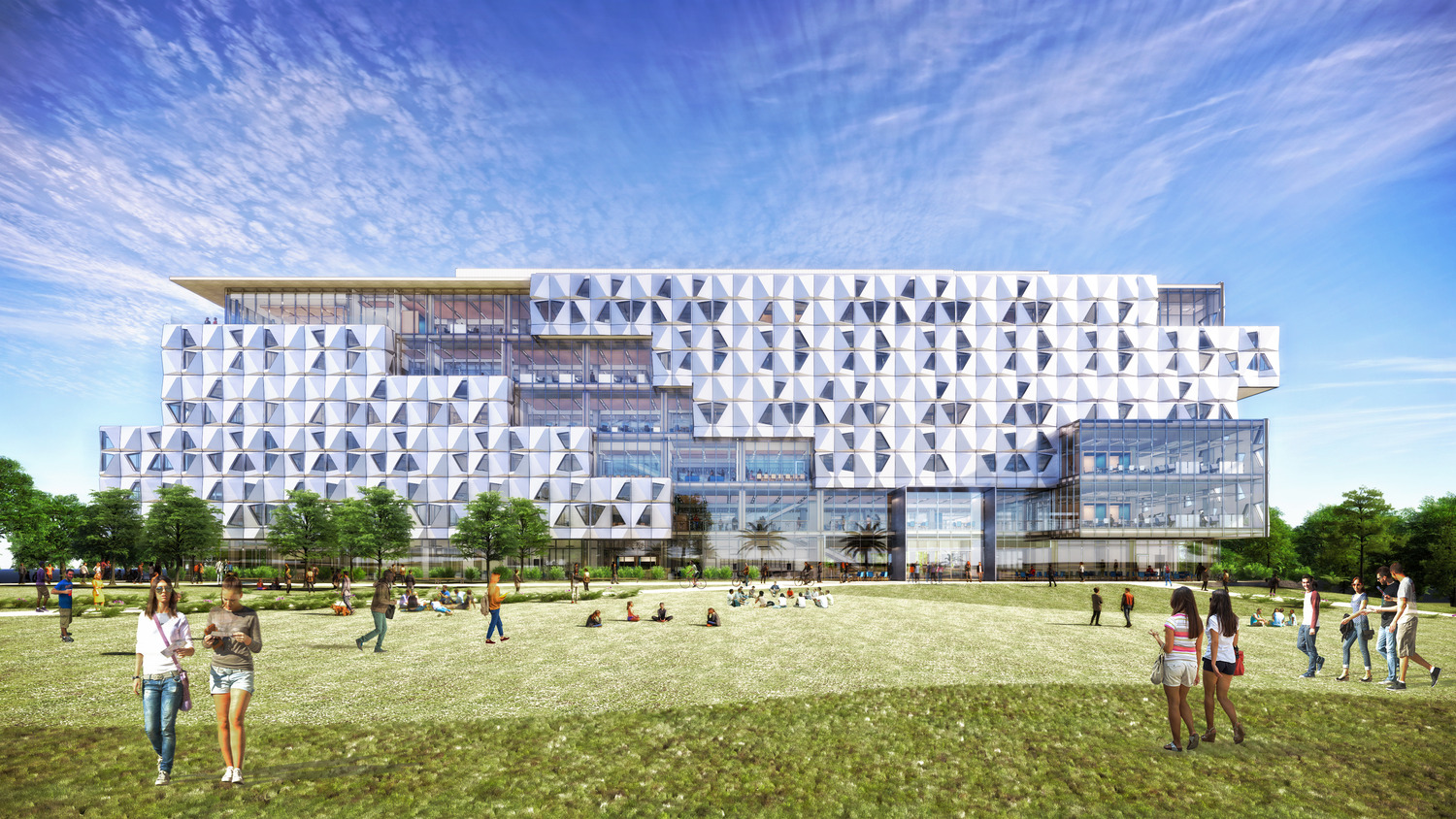 The Architect's Newspaper Peels Back the Curtain on the Facade Design Process for University of Florida's Malachowsky Hall
Slated for completion is 2023, construction is underway at the multi-disciplinary Malachowsky Hall for Data Science & Information Technology.
Asked by the University to create an iconic design to help position UF as a global leader in data science, the 265,000 square-foot facility co-locates departments from the Colleges of Medicine, Pharmacy, and Engineering as well as the UF Informatics Institute under one roof. Working closely with Ajax Building Company, structural engineer Walter P Moore, N-RG Cladding and others, the design process created a myriad of prototypes, digital and physical models, and full-scale mock-ups of the building's distinctive asymmetric aluminum façade panels. This paneled option supports the building's LEED gold target and offers schedule efficiencies without sacrificing quality and innovation.
Read the full story below: