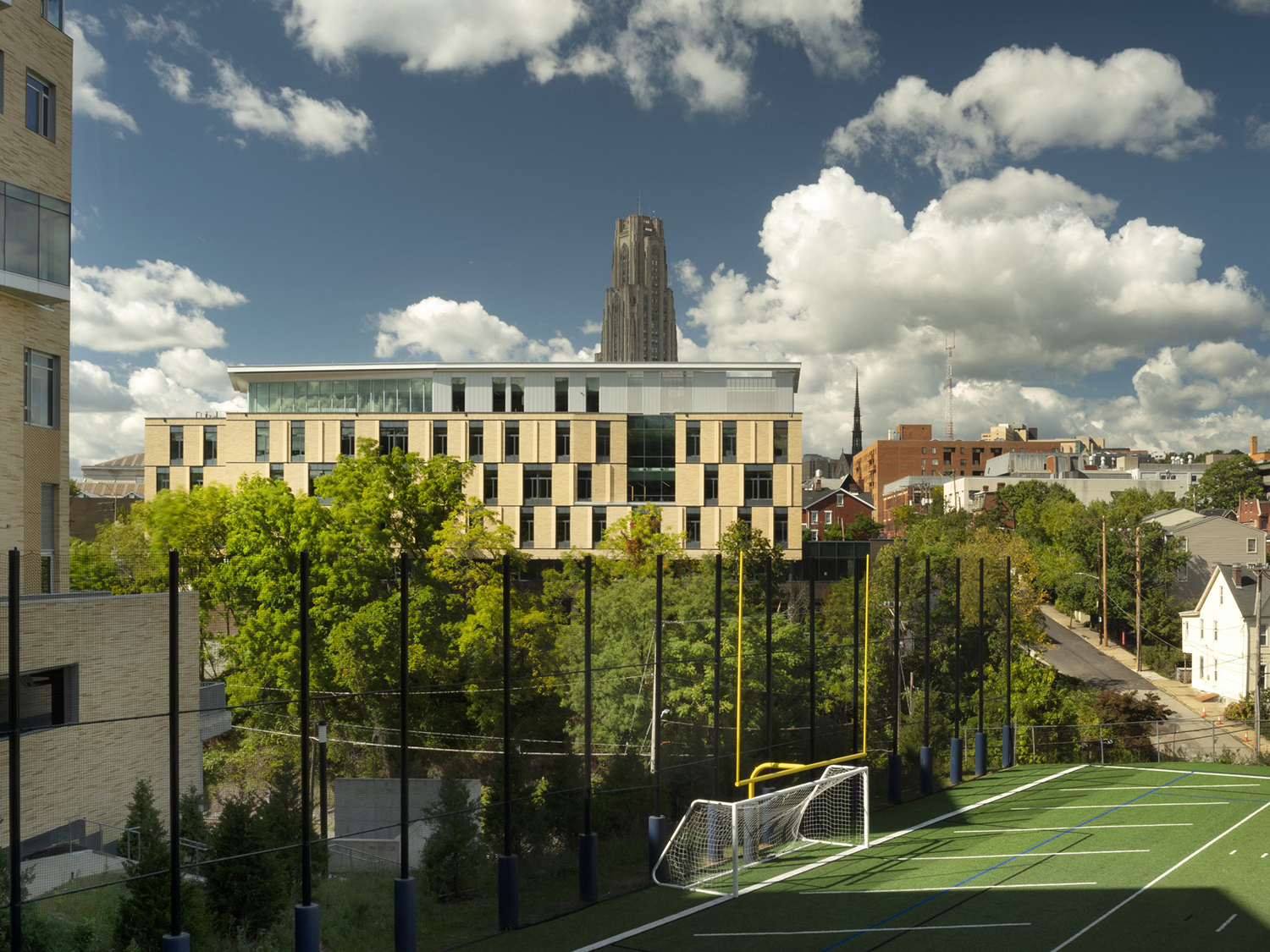 Carnegie Mellon University Celebrates TCS Hall Dedication
CMU leadership and students, local and state officials, and representatives from Tata Consultancy Services gathered to officially open the building in a recent ceremony.
A dynamic academic-workplace hybrid, TCS Hall was made possible by a $35 million grant in 2015 from TCS, the global IT services, consulting and business solution firm. The 88,000 square-foot project co-locates the Institute for Software Research (ISR), Master of Science in Computational Finance program, the University Business Engagement Center, and TCS Pace Port Pittsburgh under one roof. TCS Pace Port Pittsburgh, the company's fourth such global center, is an advanced research and co-creation center that focuses on "innovation in the manufacturing and utilities sector, providing enterprises with new ways to tap into the Internet of Things and latest advances in artificial intelligence from TCS Research."
Celebrating the impact of the partnership between Carnegie Mellon University and Tata Consultancy Services, the event featured remarks from CMU Provost and Chief Academic Advisor James H. Garrett Jr., Pennsylvania Governor Tom Wolf, and Natarajan Chandrasekaran, Chairman of Tata Sons, the principal investment holding company of Tata companies. In his remarks, Garrett, Jr. noted that "we are so grateful for our fruitful partnership with TCS, which has done so much for the CMU and Pittsburgh communities, and for industry partners around the world." The event also marked the dedication of a new 44-foot-long mural in the building's entry gathering space, "Good Thoughts, Good Words, Good Deeds," created by the artist Stephanie Dinkins.
Designed as a flexible and highly collaborative environment, TCS Hall incorporates a number of sustainable elements that enhance occupant well-being, improve energy efficiency, and adapt to changing use over time – features that helped it earn LEED Gold certification. The building's facade – comprised of patterned brick, terracotta, and aluminum – responds to the historic architecture of the nearby campus mall. Read more about the dedication ceremony below: