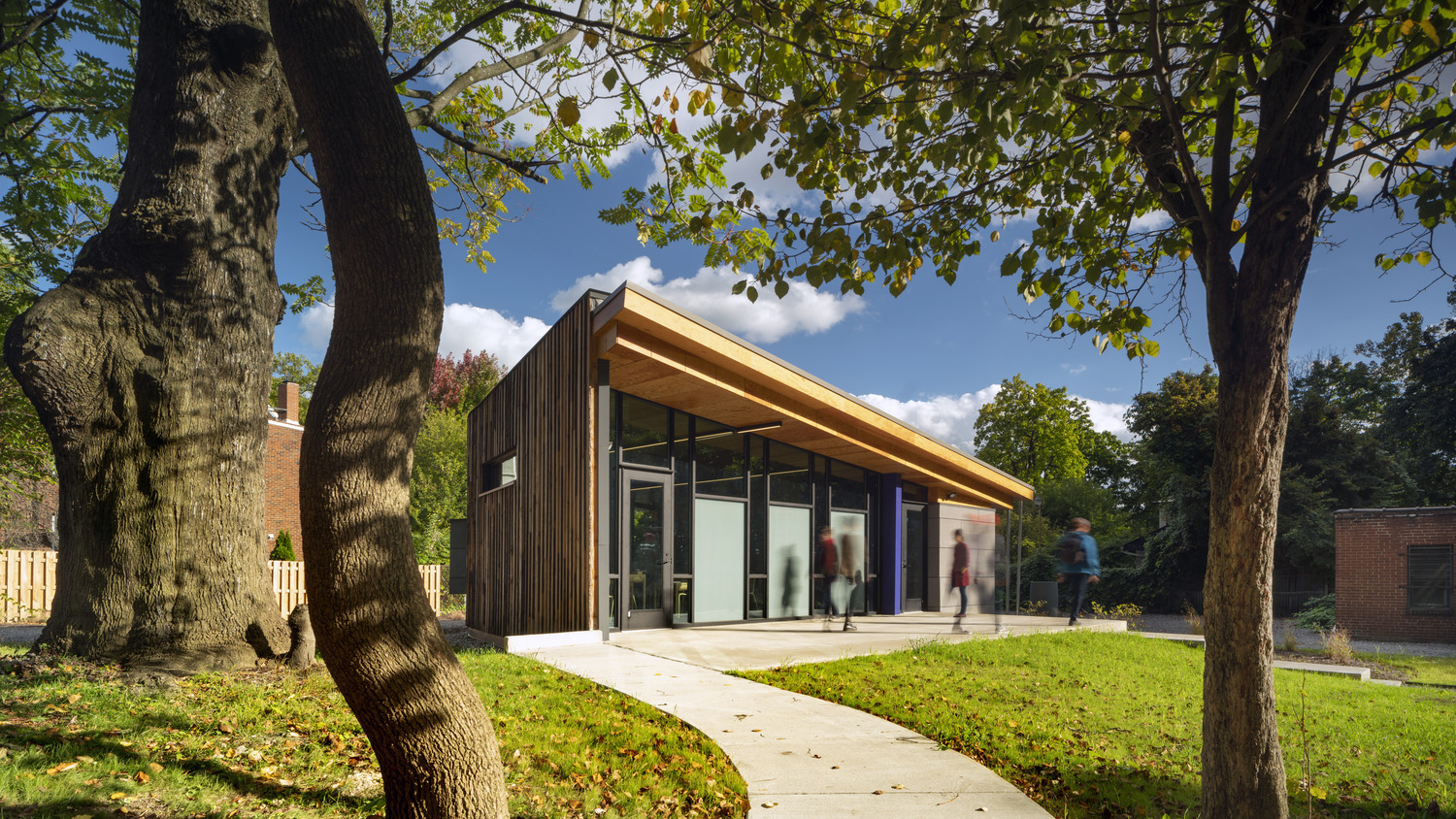 Two Projects Win AIA Pittsburgh Design Awards
Waldorf School of Pittsburgh, Heartwood Annex and Carnegie Mellon University, TCS Hall were honored at the annual Design Pittsburgh event.
Heartwood Annex, a standalone classroom building for eighth-grade students at the Waldorf School of Pittsburgh, was recognized with an honor award in the small projects category. The jury commented that "the project has some idiosyncrasies, but the form, materiality and program work really well together, and the idiosyncrasies become important to the overall composition and educational environment – it has just the right amount of playfulness." Completed in the fall of 2020, Heartwood Annex was inspired by the school's experiential approach to education, appreciation for the natural world, and desire to provide a flexible environment for eighth graders.
Carnegie Mellon University, TCS Hall received a merit award in the large projects category. The jury noted that the project is "a solid example of a thoughtful, complex project that represents a well-integrated design approach. It showcases a strong sustainability story and responds to the demands of an urban site. In particular it highlights the value of well-designed daylighting, even in a large building." Realized in partnership with Tata Consultancy Services, an international technology and business solutions company, the 88,000 square-foot TCS Hall provides a home for the Institute for Software Research (ISR), Master of Science in Computational Finance program, and Center for Business Engagement, as well as the TCS Pace Port research collaboration center.
Learn more about both projects below.