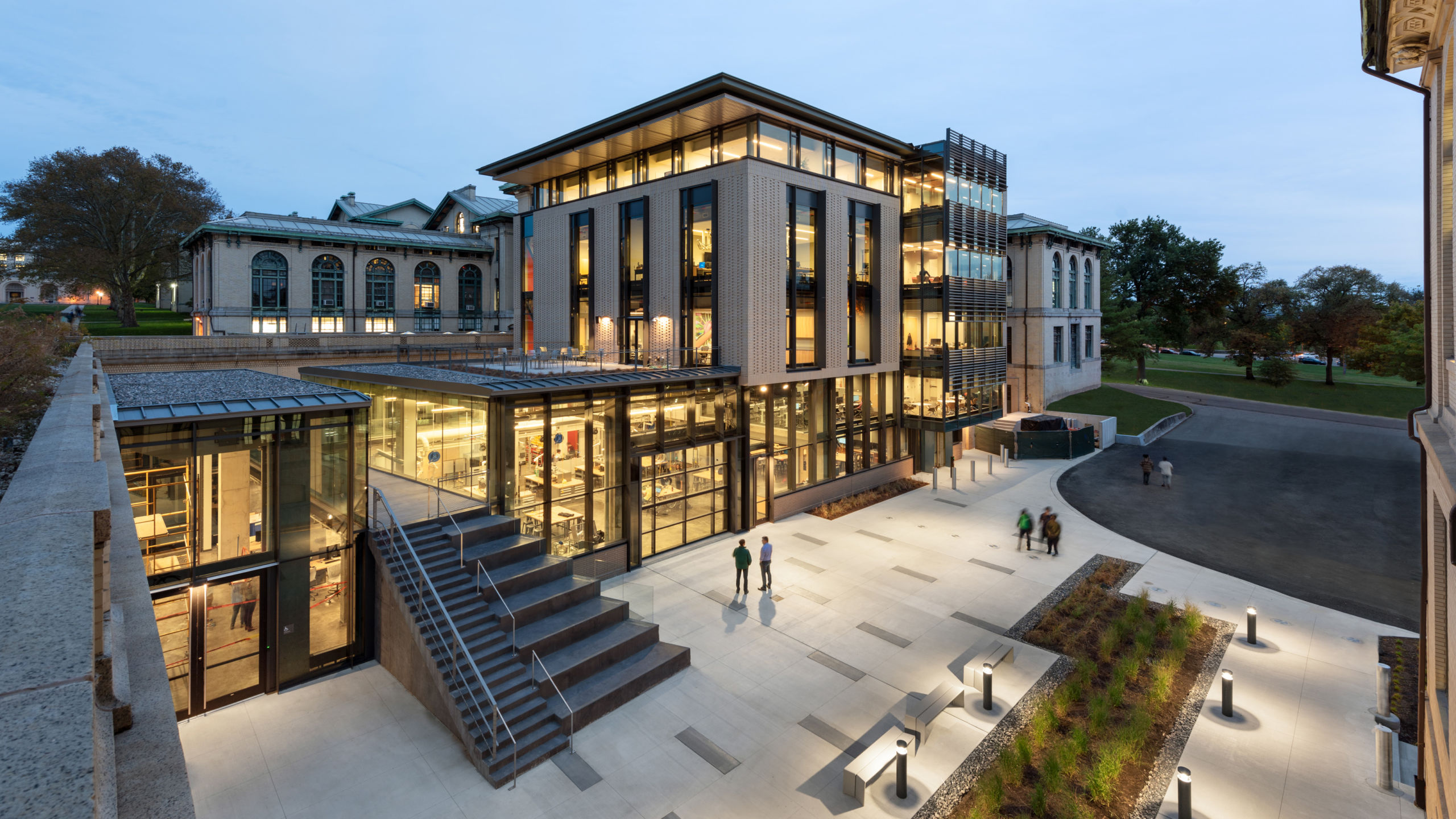 ANSYS Hall Featured in Breaking Ground Magazine
A recent project profile explores the design and construction process behind the "centerpiece of a new engineering sub-campus" at Carnegie Mellon University.
Located in one of the "unlikeliest of places on campus," ANSYS Hall is a hive for teaching, prototyping, and implementation designed for CMU's College of Engineering in collaboration with the engineering software company ANSYS, Inc. Breaking Ground spoke with members of the project team, including Principal Kent Suhrbier and Associate Principal Patricia Culley of our Pittsburgh office, about the design process, the challenges the team faced, and the materials used that help the building integrate with the surrounding campus architecture while establishing a modern presence. Read the full article below.