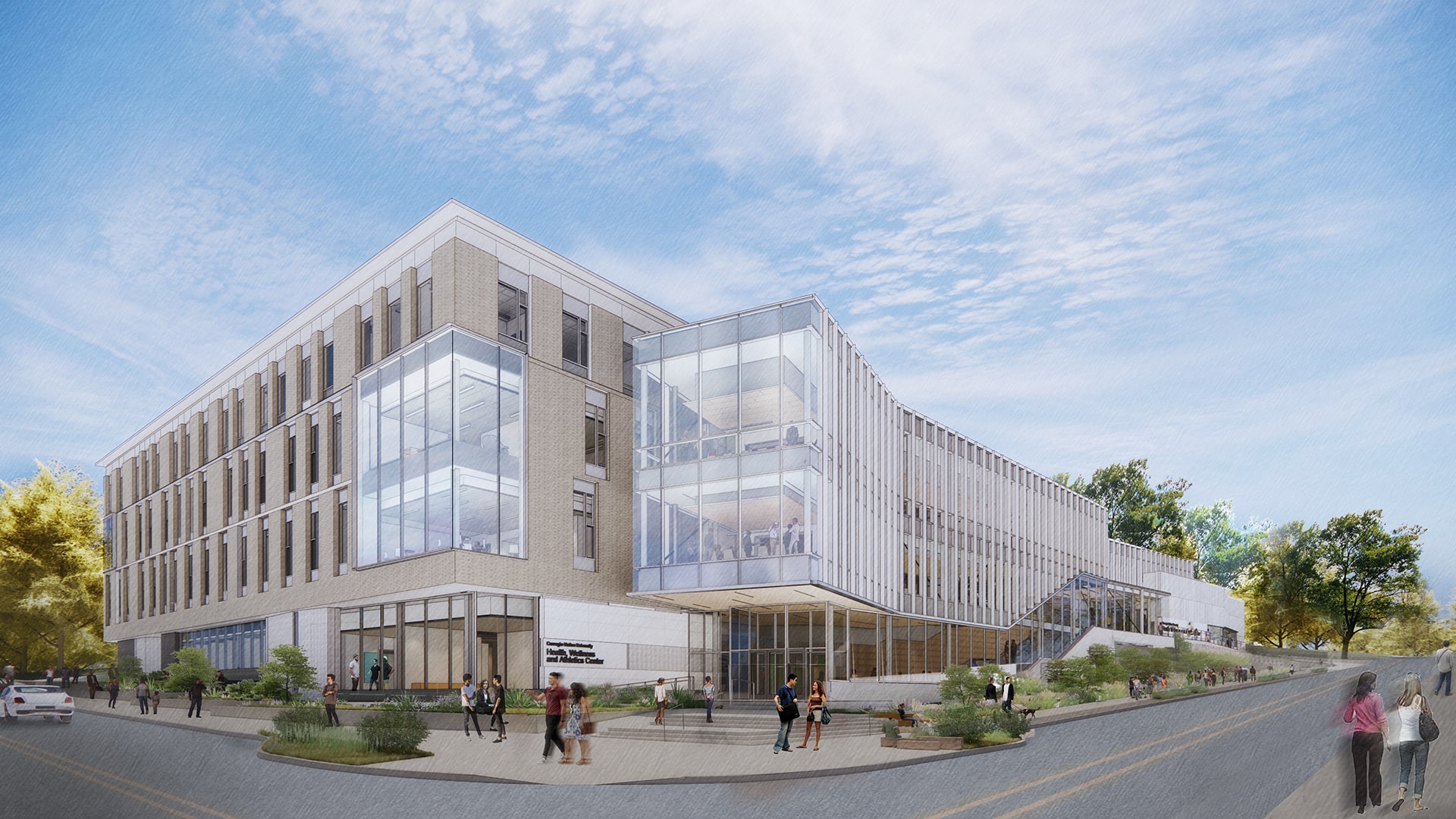 Highmark Center for Health, Wellness, and Athletics breaks ground at Carnegie Mellon University
The project will support student health and well-being on campus, greatly increasing physical space for counseling and psychological services, religious and spiritual life, preventative health, athletics, and more.
The Carnegie Mellon University community recently gathered to break ground on the new Highmark Center for Health, Wellness, and Athletics, with remarks from David Coulter, chair of Carnegie Mellon's Board of Trustees, Maureen Dasey-Morales, associate vice president for Community Health and Well-Being, Josh Centor, associate vice president of Student Affairs and director of Athletics, student speaker R.J. Holmes, and others. Thanks to a lead grant from Highmark Health, Highmark Center will co-locate Carnegie Mellon University's Health Services, Counseling and Psychological Services (CAPS), Wellness initiatives, Religious and Spiritual Life initiatives, and Athletics 'under one roof,' ensuring students have access to the support they need to thrive.
An inviting front door to campus across from Schenley Park, the project design integrates and restores portions of the University's historic 1923 Skibo Gymnasium, respecting the beloved Henry Hornbostel-designed structure through attention to scale and proportion, as well as a complementary material palette. Targeting LEED Gold-certification, the design establishes strong connections to the outdoors and creates healthy indoor spaces with access to natural light, ventilation, natural materials, and inclusive facilities. Read more about the groundbreaking below.