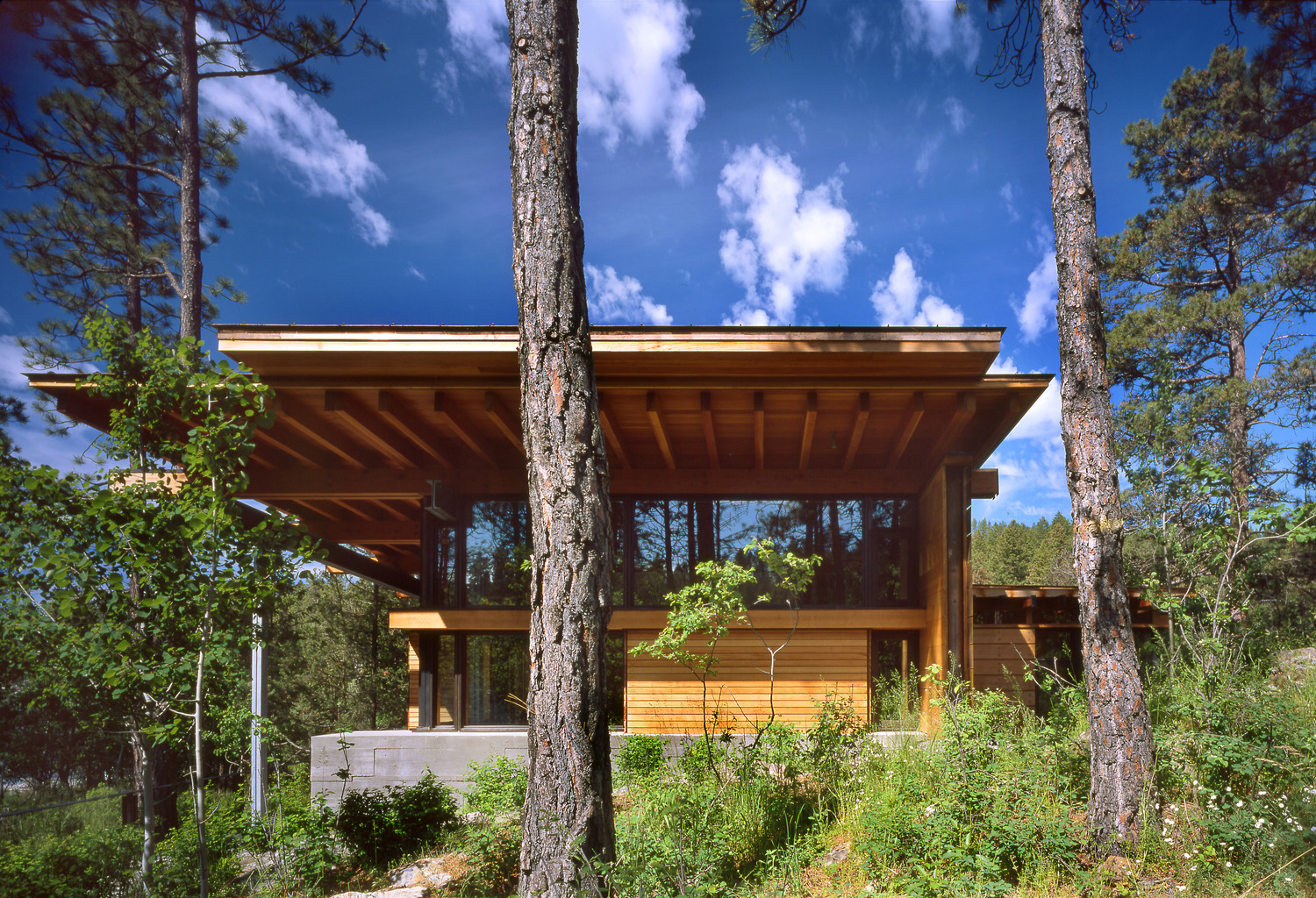 Point House
Rural Montana
Point House is the focal point of a lakeside family compound that includes a caretaker's home, main residence, and waterfront amenities.
SIZE
1,880 SF
COMPLETED
2002
AWARDS
National Honor Award
Grand Award for Design
Home of the Year Award
Consisting of pristine pine forest, wetlands, and lakefront, the site called for a delicate intervention that would maintain the unspoiled natural qualities of the land, while allowing access and enjoyment in a rugged climate with seasonal extremes. Between cedars and pines on the secluded point, the house stretches from a rock ledge – the peninsula's spine – to a wetland of cattails. A linear wall with a rusted, weathering steel skin slices through the site and organizes the various building elements. The living spaces to the south extend onto a wood deck running the length of the house. The edge separating inside from out is intentionally blurred with tall walls of glass and large operable panels.