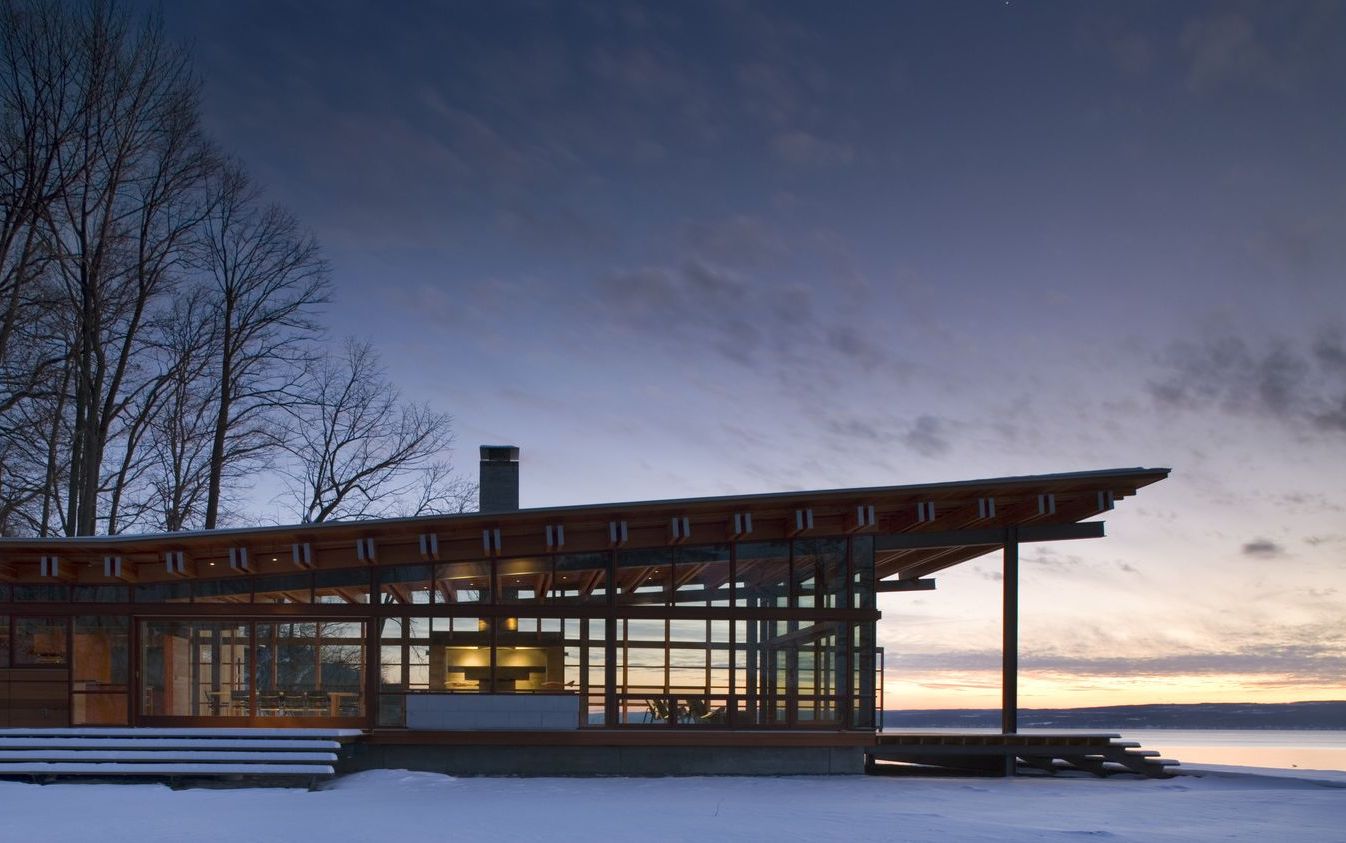 Combs Point Residence
Finger Lakes, New York
Set in a diverse natural world of lake, deciduous and evergreen forest, valley and stream, Combs Point Residence possesses a transparency that reveals the richly varied qualities of its environment.
SIZE
8,365 SF
COMPLETED
2009
AWARDS
Honor Award for Design
AIA CAE Award of Excellence
Design Award, One and Two Family Custom Residences
Designed for a family that treasures life on the water, the residence is a center of activity and a quiet retreat. A delicate necklace of buildings starts from the fanning delta at the lake's edge, stretches through a forested glen and leads to the waterfall at its head. An elevated boardwalk echoes the twisting course of the stream as it connects the buildings and eventually dissolves into a path leading to the falls. Upstream, the guesthouse and office/gym inhabit the narrow valley meadow. Downstream, the main building's large living space opens to a full view of the deep lake, broad sky and changing weather.
Because cooking is a big part of family life, the house is designed around the kitchen as the hearth; large decks facilitate cooking and entertaining outside. Generous windows allow all of the spaces to feel connected to the natural world. Building orientation and placement were carefully studied to maintain privacy.