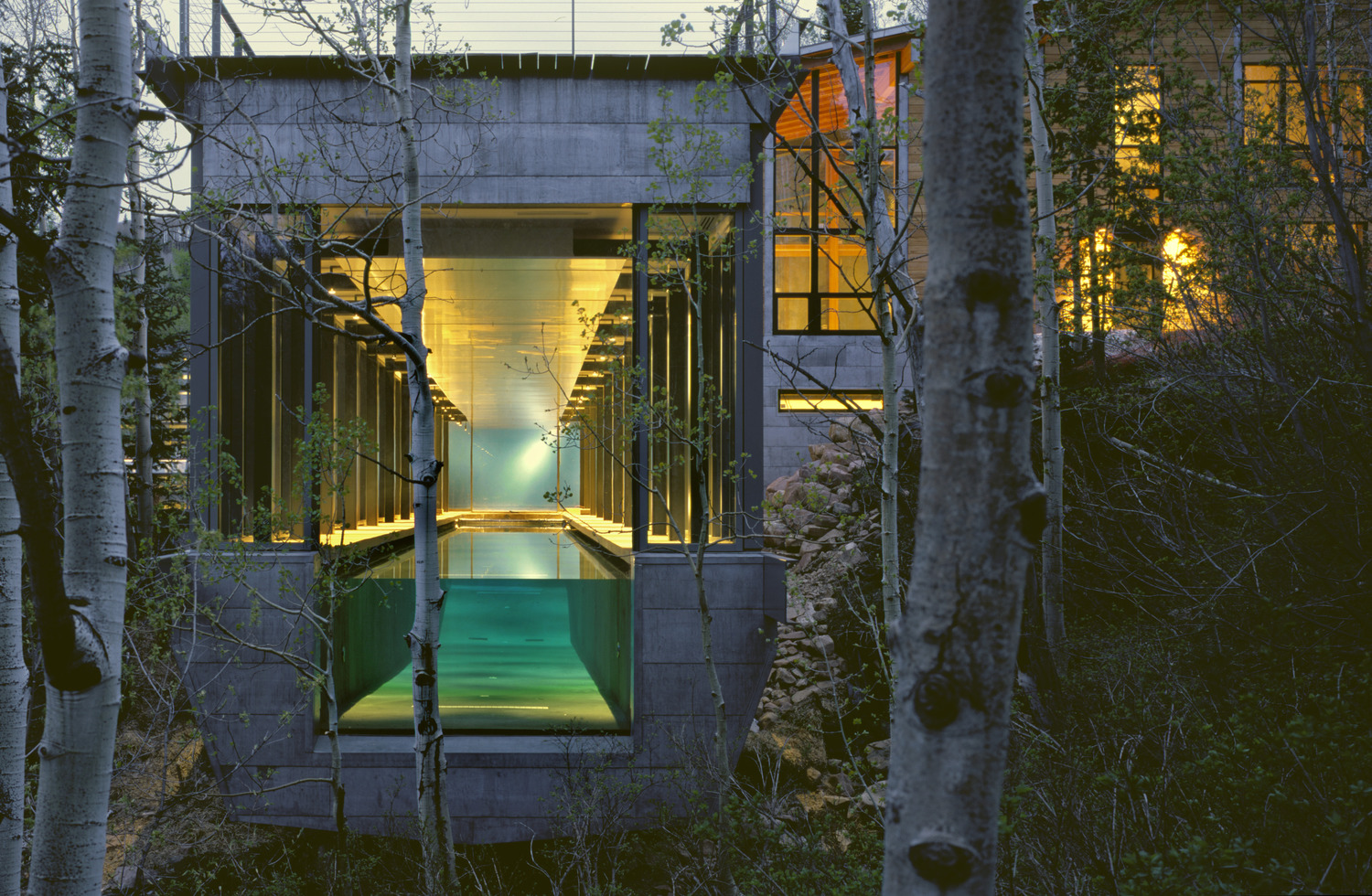 Farrar Residence
Park City, Utah
Farrar Residence overlooks the Wasatch Range from its perch on an aspen-covered mountainside, traversing the forested slope from entry approach to a cascading snowmelt stream.
SIZE
12,000 SF
COMPLETED
2004
AWARDS
American Architecture Award
Farrar's two linear volumes intersect in the home's main public living spaces: the north-south element parallels the hillside and draws one from the drive into the house, while the cross-axis steps up the hillside. The house is built primarily of wood and steel, with lower walls of exposed, board-formed concrete that reach into the earth. Cut into the mountainside, the lowest level overlooks the forest and includes a long lap pool, exercise areas, a greenhouse, and a skylit subterranean wine cellar. The slender pool extends out over the stream, fully glazed and open to the surrounding forest. The rhythm of columns that flank the pool progressively tightens, creating a false perspective.