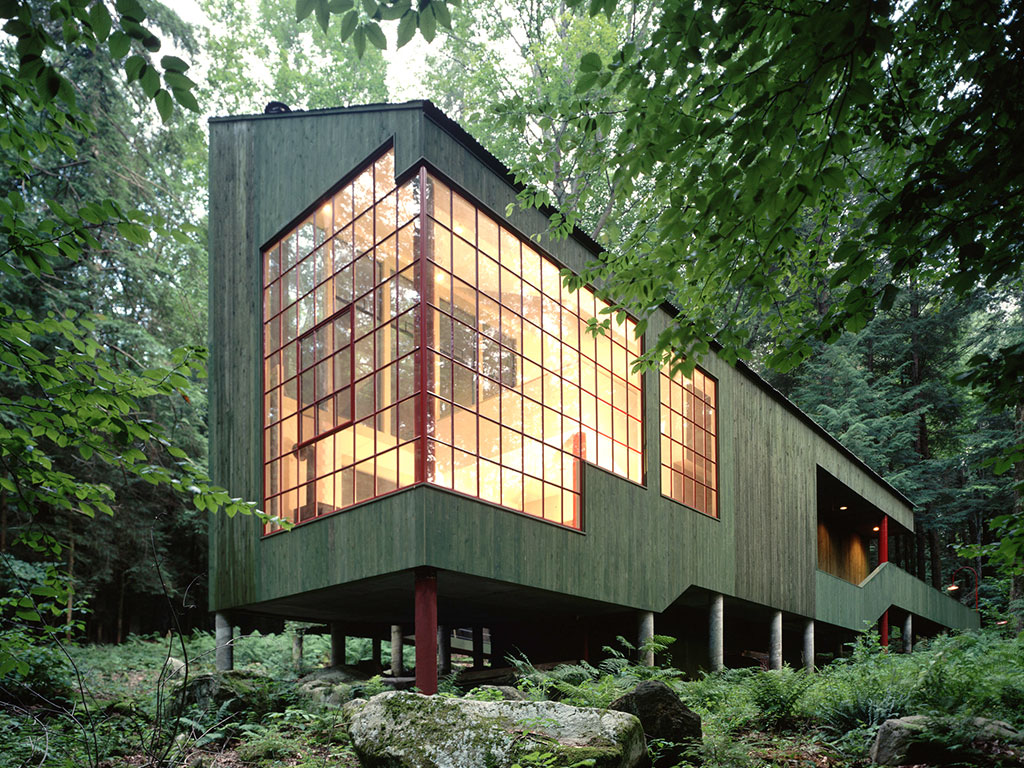 Forest House
West Cornwall, Connecticut
A forest retreat for Peter Bohlin's parents, this small summer home is carefully sited between dense evergreens and bright deciduous woodland.
SIZE
1,800 SF
COMPLETED
1975
As darkness shifts to liquid patterns of light, one experiences a rich unfolding from approach and entry to movement through the house. Camouflaged among the trees, the green-stained exterior hovers above a boulder-strewn landscape, resting on concrete piers. Rather than removing a large granite boulder or moving the building, a telling accommodation was made by scribing a platform to the boulder, psychologically anchoring the house in the landscape.
There is great pleasure in modest means: the shimmering green tapestry of the forest seen through red industrial glazing; the poignancy of an operating sash with its subtle gray insect screen floating in the window wall; the rippling profile of an aluminum corrugated roof. Responding to the cues and spirit of the landscape, Forest House, in its simplicity of materials and form, is at once engaging and serene, elegant and comforting.