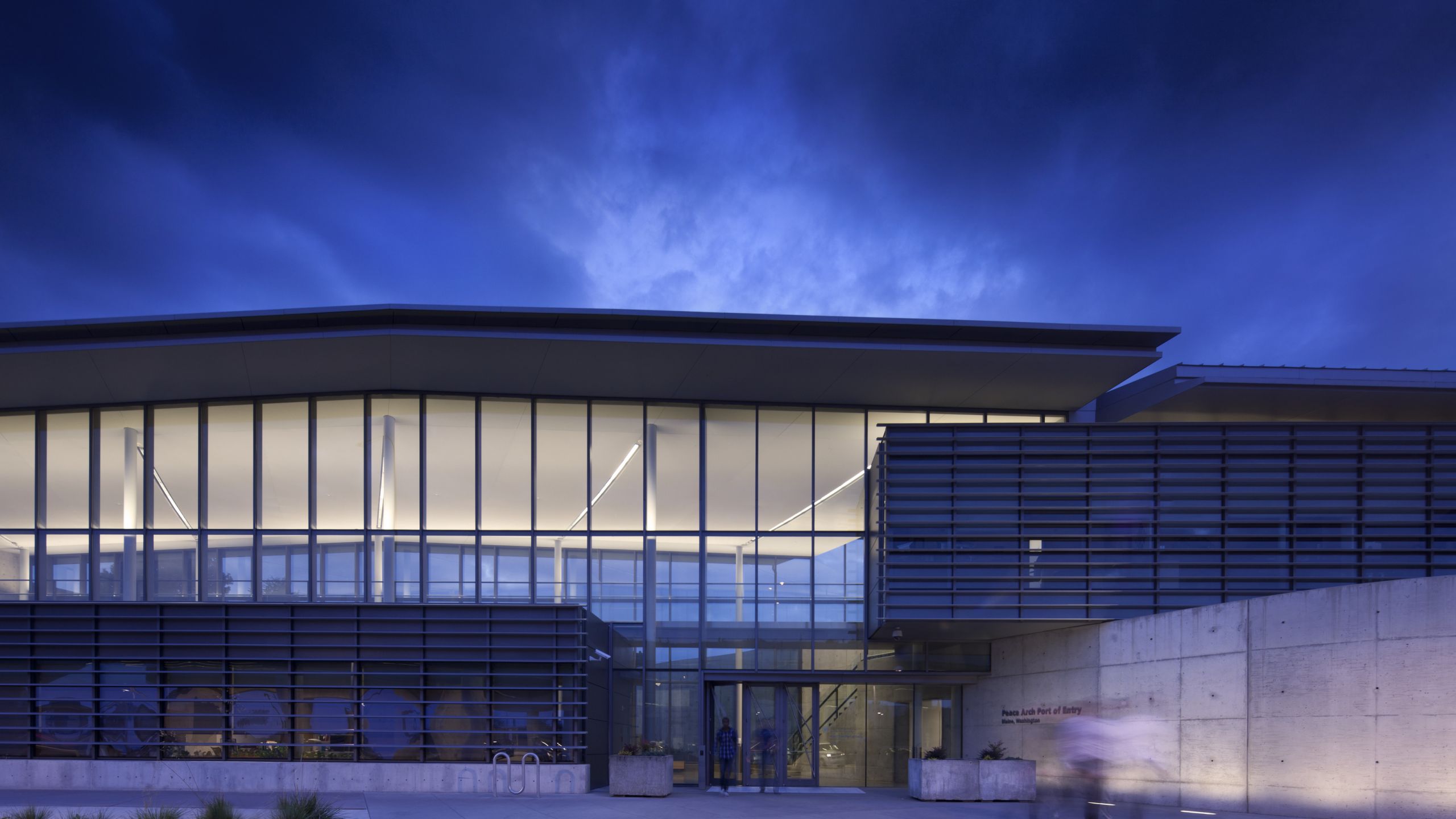 Peace Arch U.S. Port of Entry
Blaine, Washington
A slender ribbon stretching across the highway connecting Seattle and Vancouver, the Peace Arch U.S. Port of Entry sits gracefully in the landscape.
SIZE
35,750 SF
COMPLETED
2010
AWARDS
Honor Award
Civic Design Awards, Merit Award
Design Award
The port of entry straddles the tidelands of Semiahmoo Bay and the historic gardens of the Peace Arch State Park, balancing building and landscape to frame the historic monument that gives the port its name. The design preserves the character of this scenic roadway while accommodating 88,300 square-feet of new construction, including a 34,400 square foot port building with 10 lanes of inbound primary inspection, 40 spaces of secondary inspection and a new highway bridge. Through careful site composition and minimizing the visible size of built elements, the design accommodates expanded operations with limited disturbance to the surrounding landscape.