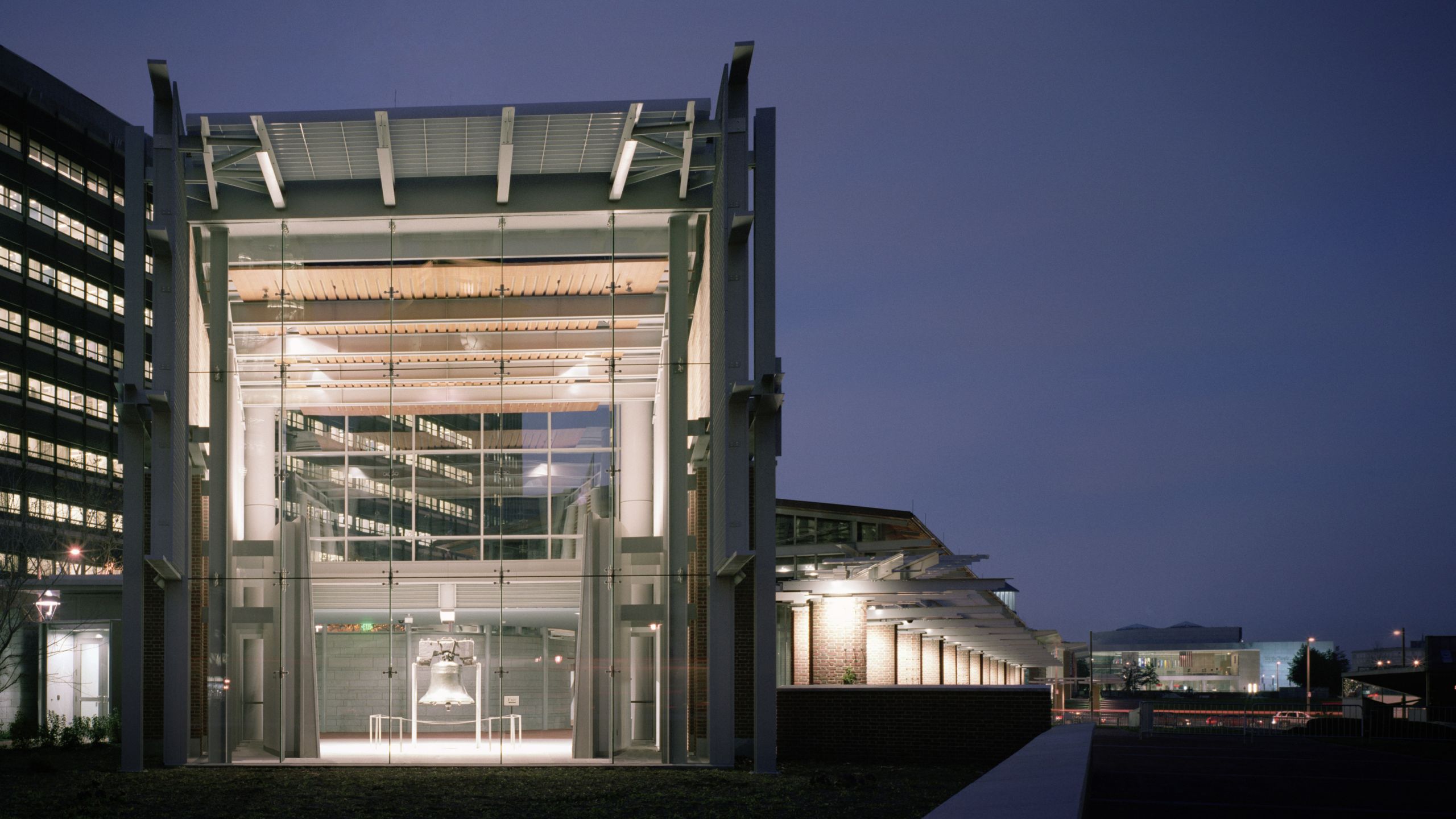 Liberty Bell Center
Philadelphia, Pennsylvania
Liberty Bell Center is an open, human-scale place of gathering and community, where context, architecture, and icon join to create a moving and memorable experience.
SIZE
12,000 SF
COMPLETED
2003
AWARDS
Tucker Award for Design
Honor Award for Design
Excellence in Craftsmanship Award
The building's architecture and its comprehensive exhibits respond to the history-laden site, giving form to the client's mission to bring the story of the Bell and its importance in U.S. history to larger and more diverse audiences. Bohlin Cywinski Jackson and The Olin Partnership envisioned a great American place in the heart of Philadelphia's historic district in their 1997 master plan for Independence Mall. In keeping with this spirit, the building connects seamlessly to the city and to the collective memory of events that took place here.
The story of the Bell and the visitor's personal encounter with this transcendent object are enveloped in three architectural elements: an outdoor interpretive area, an exhibit hall and a tapered cube housing the bell chamber. The visitor's journey begins on a brick-and-stone floor, an extension of the pavement, with a gentle incline that follows the contours of the exterior landscape visible through generous windows opening onto the mall. The path continues along an undulating, rough-hewn granite wall and then reaches a plateau where a high-ceilinged chamber houses the Bell. Here, the Bell is seen against the compelling backdrop of nearby Independence Hall, where it once hung.