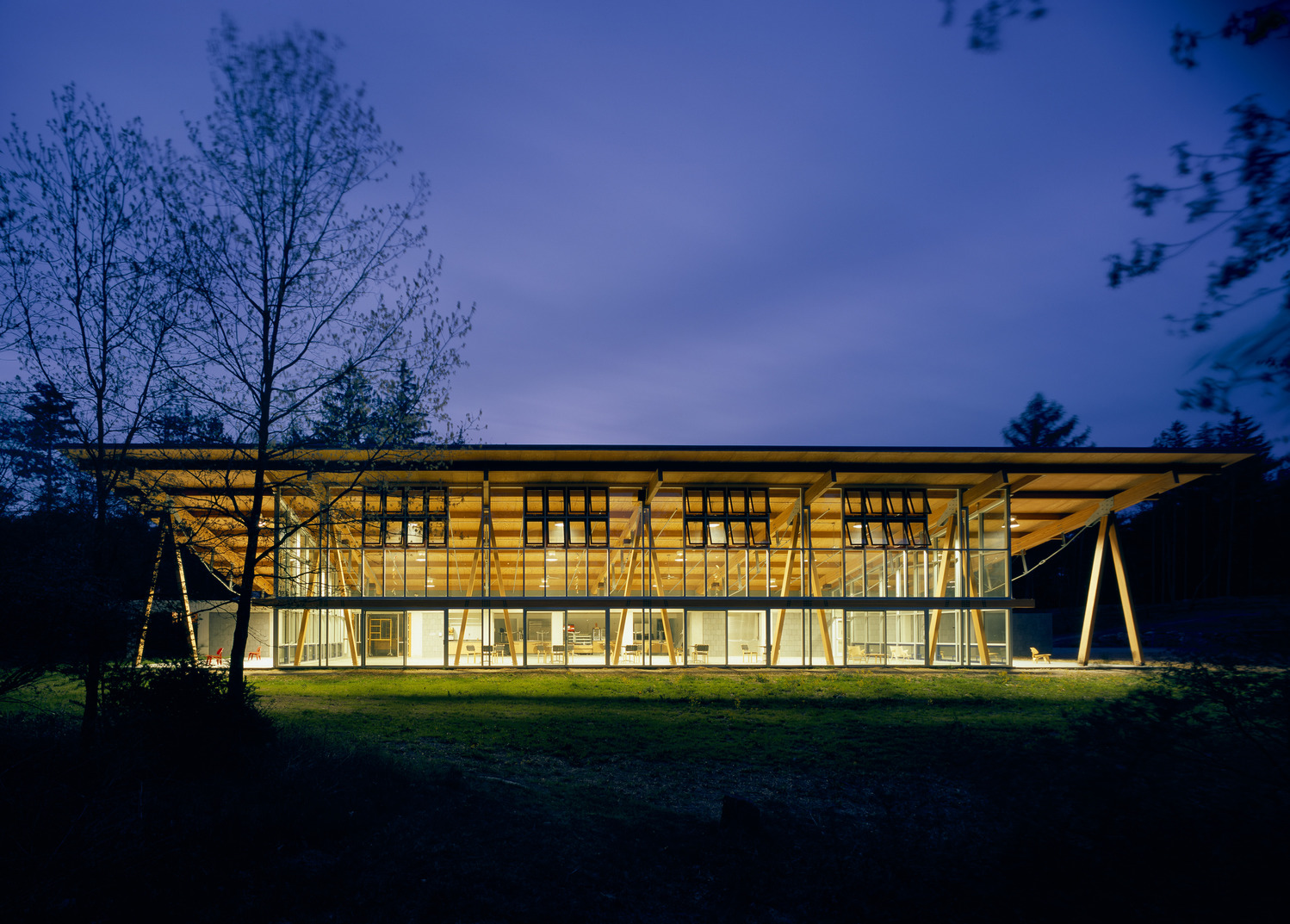 Visitor Activity Center at the Pocono Environmental Education Center
Dingmans Ferry, Pennsylvania
Located within the Delaware Water Gap National Recreation Area, the Visitor Activity Center is a teaching tool for sustainable design, broadening our understanding of an interdependent relationship with nature.
SIZE
7,750 SF
COMPLETED
2005
AWARDS
Honor Award for Building Design, Designing the Parks Awards
Honor Award for Design
Green GOOD DESIGN Award
Intended to both provide flexible program space and act as a tactile resource itself, the Visitor Activity Center provides hands-on opportunities for environmental education. Visitors to the Activity Center approach through native forest, which gives way to wetland and initial views of the building's undulating black north wall, made of reclaimed tires retrieved from the nearby river and converted to shingles on site. Users can understand the building's passive design features by operating manual controls to activate natural ventilation and daylighting.
The masonry wall of the central activity space includes blocks etched with images from nature, primarily drawn by children visiting PEEC from regional urban areas, to further serve in educating visitors about our connection to the environment. The building's sunlit multi-purpose room is used for PEEC programs as well as by nearby community groups, helping the organization broaden its mission of environmental stewardship while generating additional revenue and fostering a greater sense of community in the region.