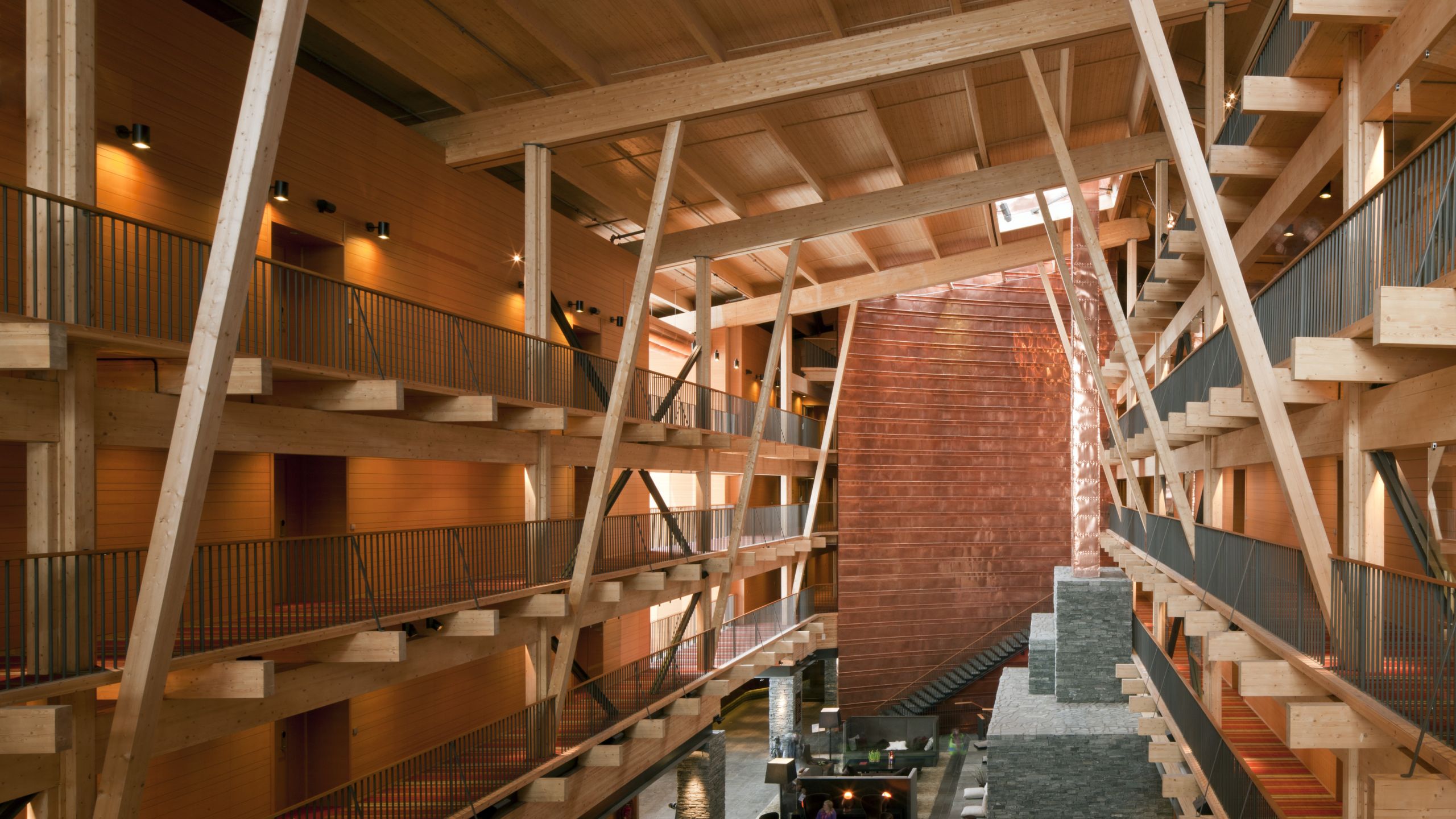 Copperhill Mountain Lodge
Are, Sweden
Nestled just beneath the crest of Mount Forberget, Copperhill Mountain Lodge looks onto celebrated Mount Åreskutan to the west.
SIZE
183,000 SF
COMPLETED
2008
AWARDS
Citation Award
Design of the Year for Spa, Health & Leisure Facilities Category
Copperhill Mountain Lodge includes 112 guest rooms and suites, as well as conference areas for groups of up to 350 people, restaurants, a spa and health club, and related ski facilities. The length of the hotel runs north to south to maximize exposure of each suite to natural light and views of the extraordinary surrounding landscape. The main level is a grand gathering space, centered around a formidable stone fireplace. Daylight enters from the south and reflects off a curved copper wall, bathing the lofty space with light.
The atrium and roof are an articulated frame of pine that envelops the lodge's two slim wings. These wings contain the suites, which were designed using a modular pattern that enabled offsite prefabrication and could be craned into place. Our practice completed the project in association with AIX Arkitekter AB and Koncept Stockholm AB.