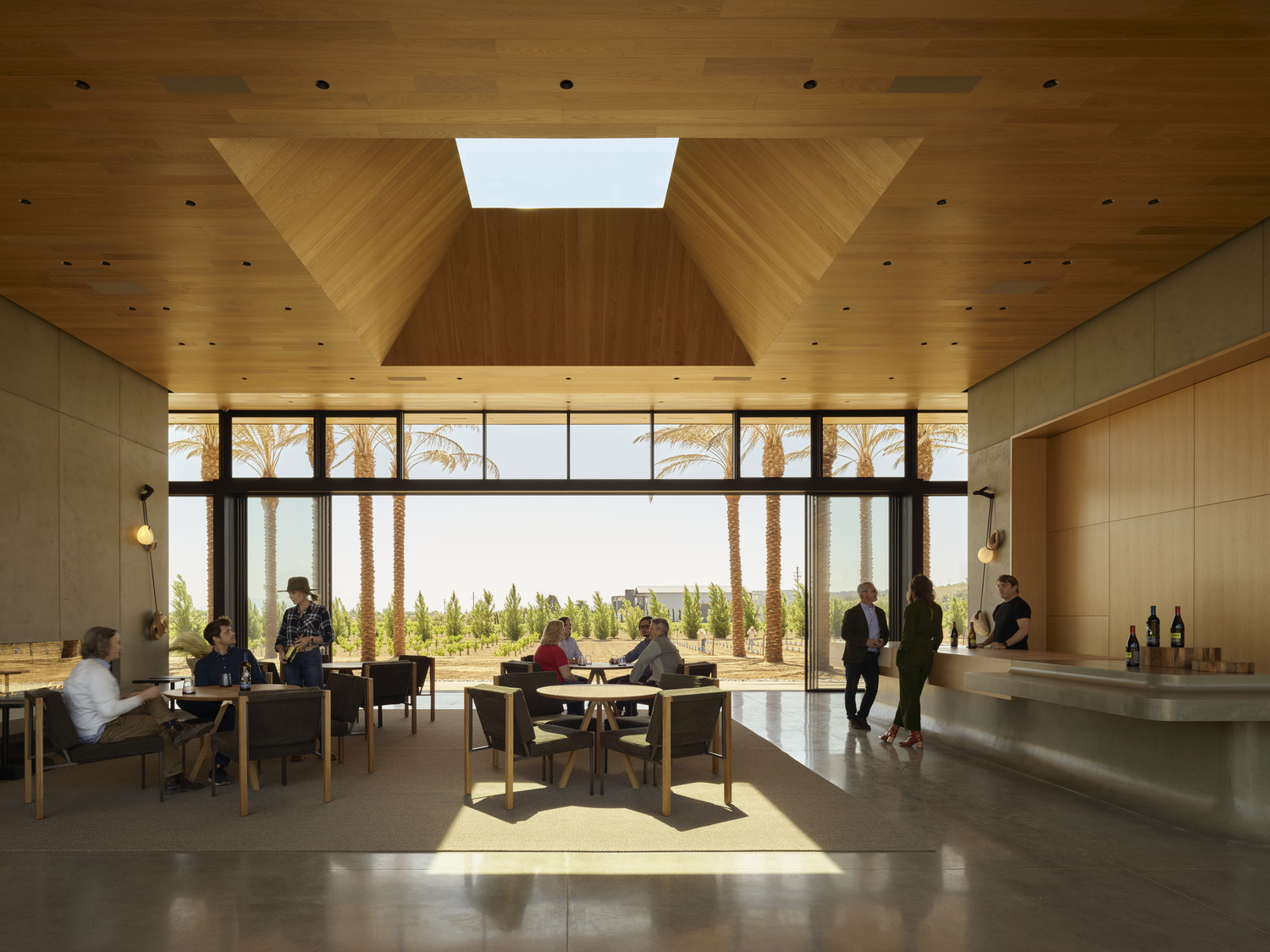 Caymus-Suisun Winery
Suisun Valley, California
Designed as a series of small-scale buildings nestled within the surrounding vineyards, Caymus-Suisun Winery provides an immersive introduction to a growing wine region.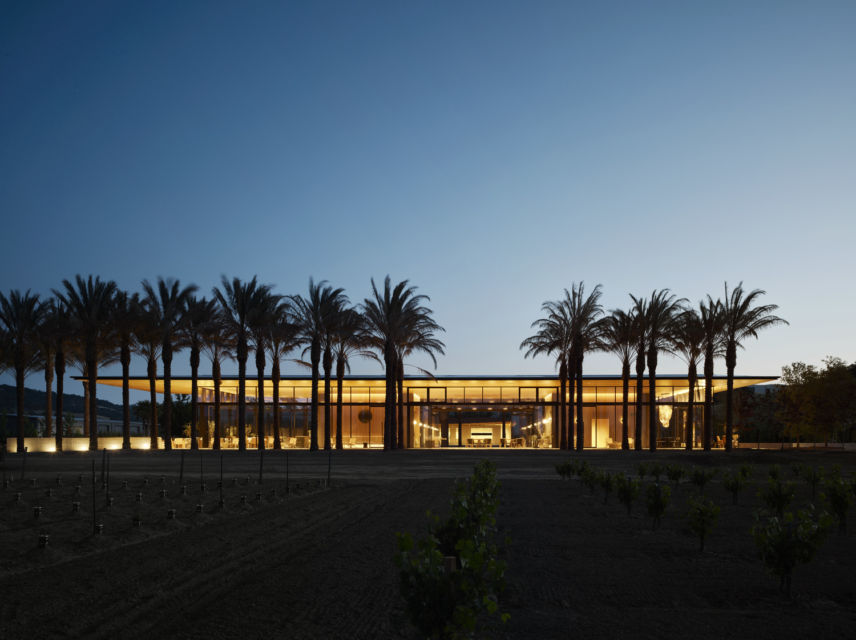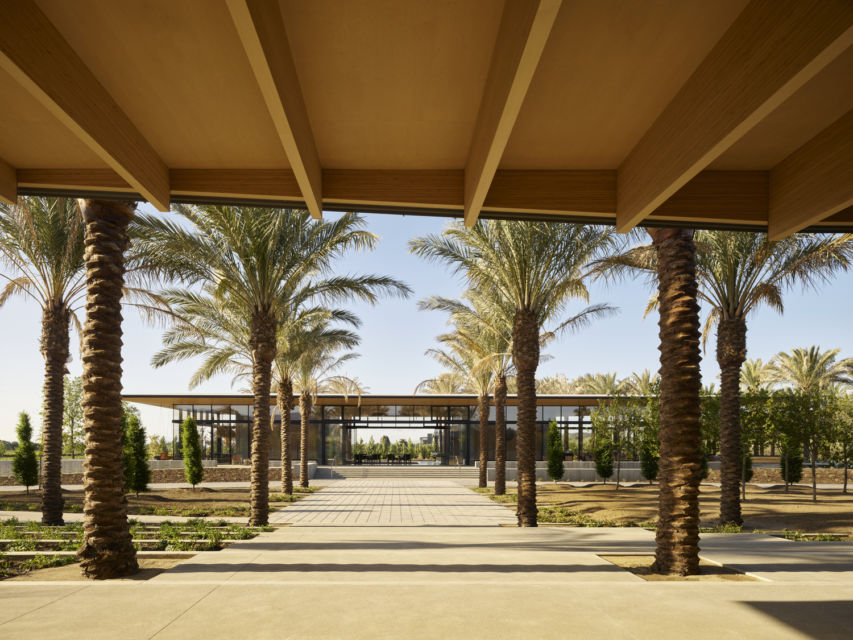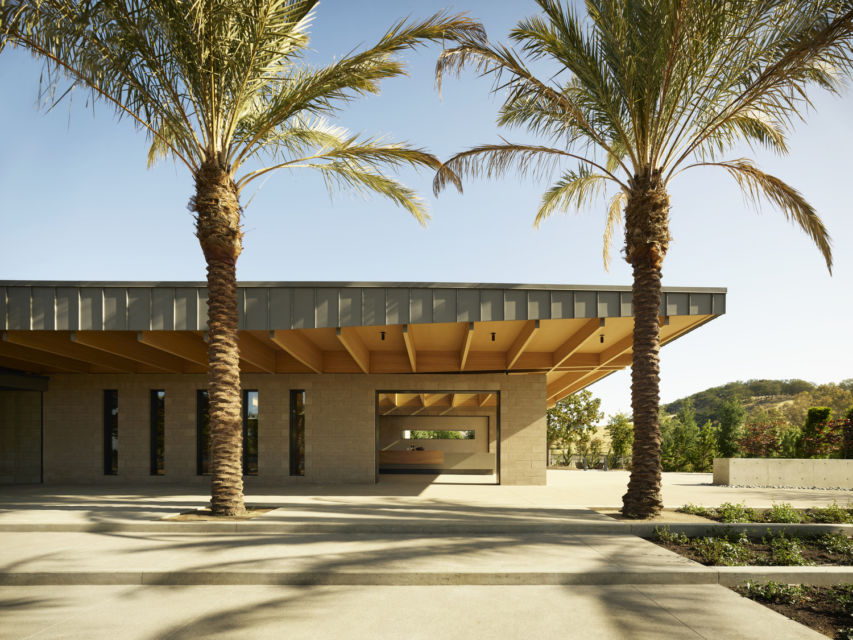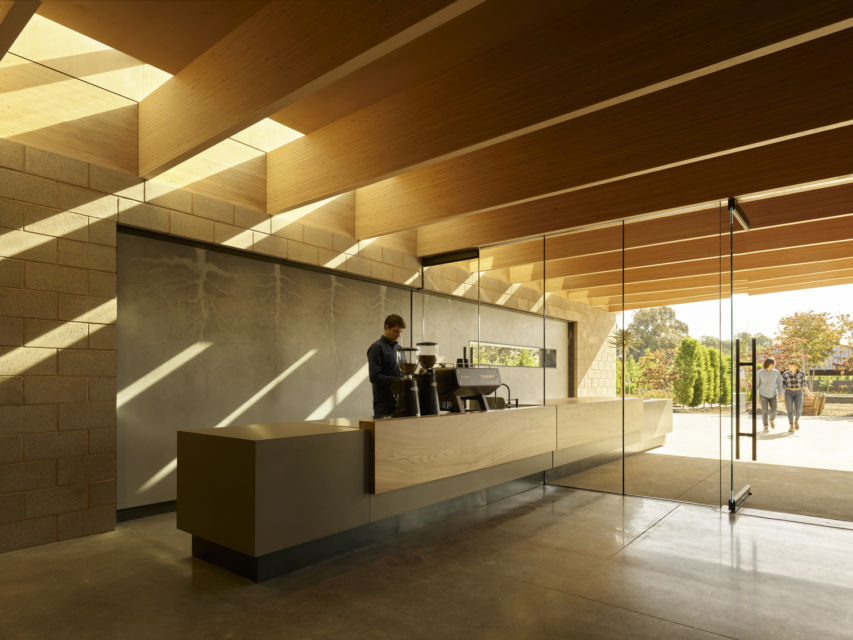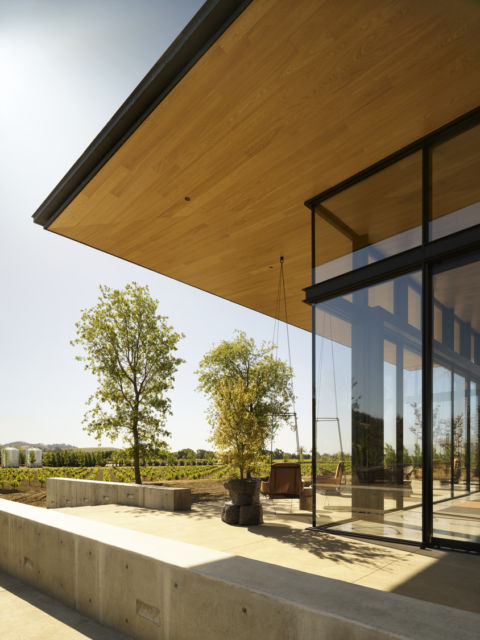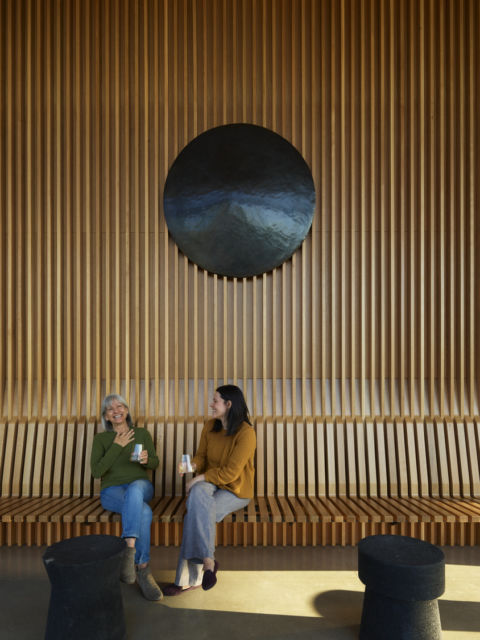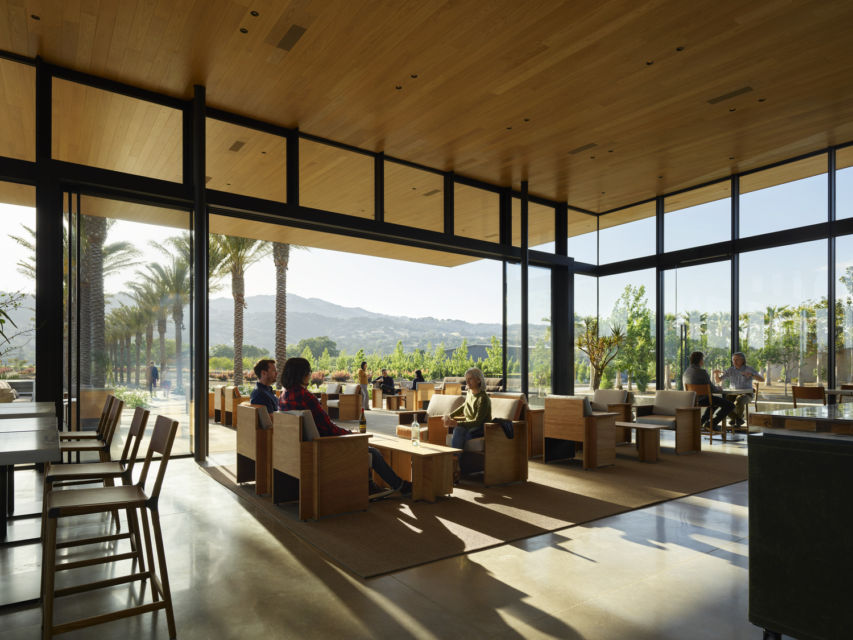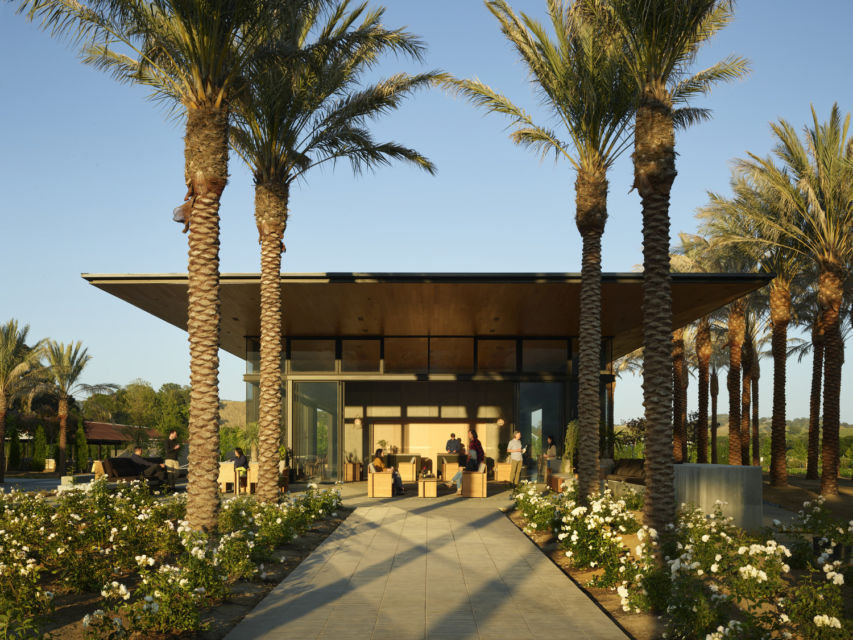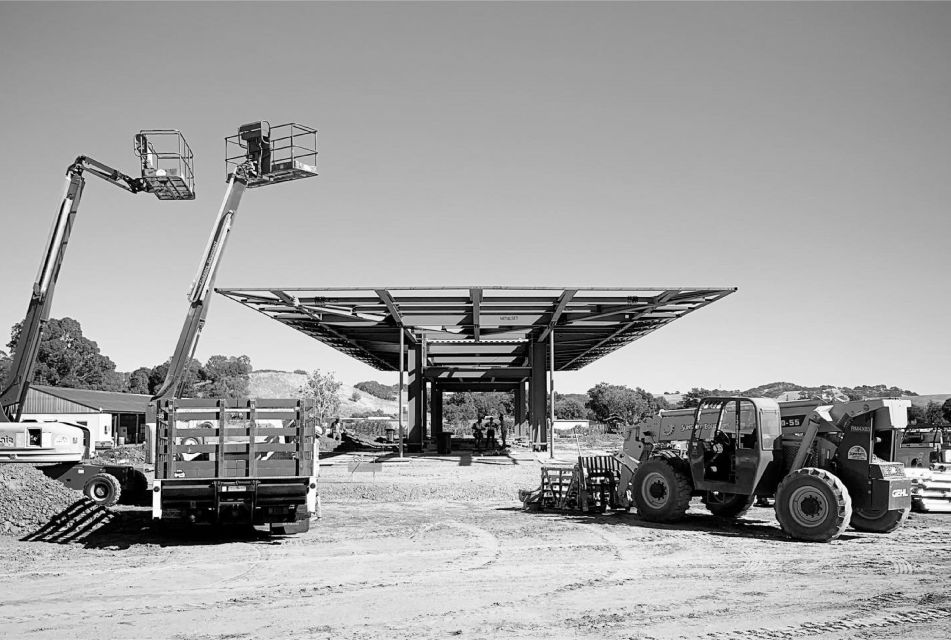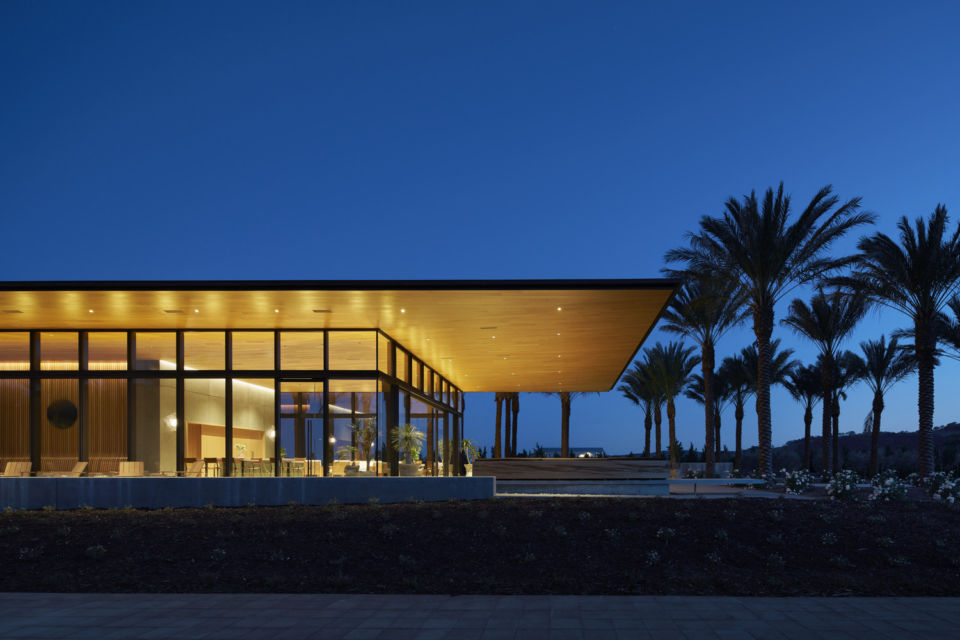 Inspired by the Suisun Valley's agrarian character, reminiscent of Napa Valley in the 1970s, renowned winemaker Chuck Wagner and his son Charlie expanded their well-known Napa winery, Caymus, to the east, planting Durif, the grape of choice for the valley's warmer climate. Set amongst other family-owned vineyards and orchards on the valley floor, Caymus Suisun Winery lies in a 30-acre dry-farmed vineyard framed by the Howell mountains to the west.
The entry sequence guides visitors past a repurposed pole barn to the winery's new welcome and retail building, before turning to the south to reveal a framed view of the tasting room. The tasting room is a low-slung glass pavilion, raised above the valley floor on a plinth to allow visitors to see above the surrounding vineyards while enjoying sweeping views and afternoon breezes that funnel north from the San Francisco Bay.
The pavilion's concrete core walls and its sleek cantilevered roof create a dramatic juxtaposition of mass. Floor-to-ceiling glass and 30-foot-wide sliding doors on each side of the building create a seamless connection to the landscape. An oversized skylight over the central space is detailed as a pyramidal opening in the ceiling plane. The west tasting room features a 30-foot cantilevering roof, shielding the interior from the afternoon sun and focusing views to the ridgeline. A private tasting room to the east, anchored by a long farm table, is easily partitioned off for more intimate gatherings by pocketing wood doors. The landscape around the tasting room and welcome buildings offer shaded gathering spaces for visitors, including groves of fruit trees and a central pedestrian plaza.