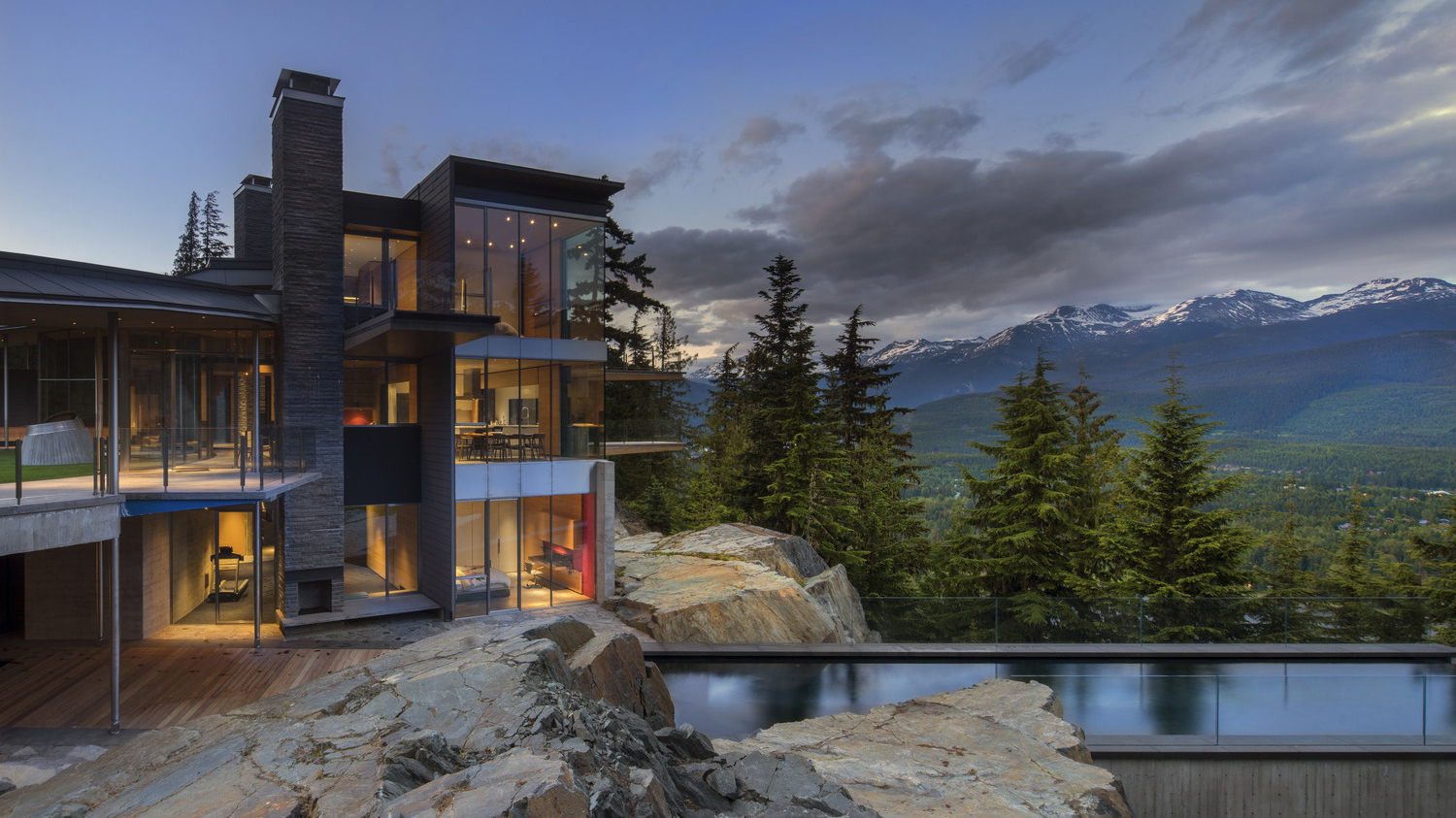 Whistler Residence
Whistler, British Columbia
Atop a 640-foot rocky outcrop high above Alta Lake in Whistler, this private home is nested in the shape and contours of the landscape.
Whistler Residence evolved into an inevitable form on the site, inspired by our client's desire for a seamless connection to the natural world. A small spike of the building perched high on a rock ledge overlooks the steep drive to the property and parking court, approached through a narrow entry carved from solid rock. A shimmering blue glass passageway opens onto a sheltered courtyard that provides space for gathering and outdoor activities. Concrete cones emerging from the landscaped courtyard bring light into interior spaces below.
The curve of the courtyard is based on the Golden Spiral derived from the Fibonacci sequence, and the home's volumes spread outward from this primary organizational element. Looking out onto the landscape, three-story boxes are lined with reclaimed windfall Douglas fir and have large expanses of glass, each revealing distinct views of the valley, Whistler Resort, and the Coast Mountains of British Columbia. Terraces and cantilevered porches visually extend spaces into the landscape, while a 25-meter pool stretches out over the rock face, suspended above the mountainside.